By Michelle Buxton
In a KPMG 2018 global PropTech study, 97% of respondents said that they thought PropTech would impact their businesses, and almost half of the industry believed it would make a positive impact on revenues. But, how do you evaluate the various types of technology out there, and what return can you expect from property management, communications, and tenant engagement technology?

Based on our experience, there are many ways in which owners, such as Unibail-Rodamco-Westfield, Savills, British Land, and Klépierre, evaluate and see returns from our management, operations, and tenant engagement technology, Mallcomm, which is the technology of choice for 350 real estate destinations across Europe and, now, the USA.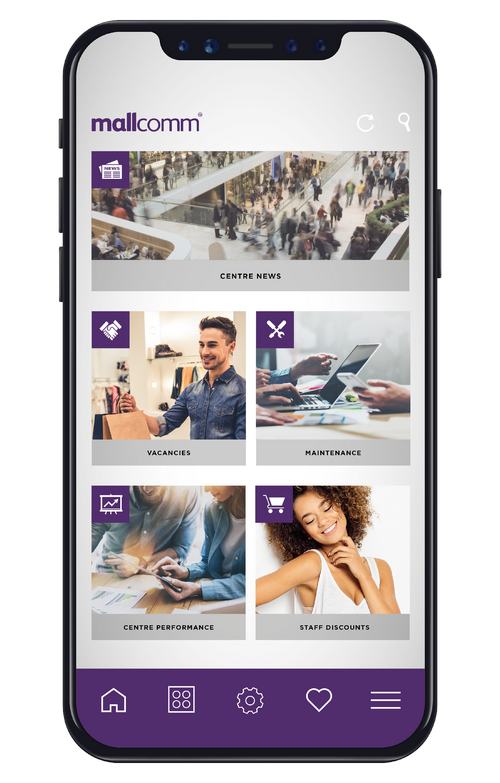 Engaged Tenants = Sales and Happy Tenants
The power of enhanced communication simply cannot be underestimated. Transforming the way center teams communicate with both retail and head office staff not only improves relationships, but creates community and helps everyone work together to drive footfall and sales. Malls implementing Mallcomm generally get, on average, a 90% retailer uptake of the technology and report a 500% increase in feedback and general communication from retailers.
The speed of communication and ability to do everything at the touch of a button streamlines processes and saves time and, as a result, resources. Simplifying operational tasks and tracking maintenance procedures makes a big impact on the efficiency of resources. We know that Mallcomm can save a mall in excess of €15,000 per year just on communication and can save approximately 420 hours a year on data input. While there is not a definitive figure that can be expected concerning efficiency savings, there is no doubt that technology delivers it.
Data Collection and Reporting = Efficient Management
There is a huge focus on how PropTech can leverage value from data and how it is used. Technology such as Mallcomm, which can integrate with sales, footfall, and many other systems, immediately improves data flow and reporting, and, for example, has improved collection of retailer performance information by 60%. However, further integration with emerging building, management, and marketing data sources, combined with powerful reporting, really delivers value.
Critical communication is, sadly, becoming more and more important in today's world. When implementing management technology, it is worth evaluating how it supports security and emergency procedures. In a recent survey of Mallcomm users, we discovered that security alerts and evacuations had been massively streamlined by communication via Mallcomm. Ultimately, it also helps to make places safer for visitors, which is an important aspect for a lot of today's shoppers.

The main question that we are always asked concerns how the investment is allocated. We view management and communications technology as both a capital investment as well as part of the service to your tenants. It is a cost-effective solution, so its impact on the service charge is negligible, with a one-off moderate capital investment for set-up. Investing in PropTech does not require a massive investment, and there are clearly many positive ways that it adds value to your retail community and, ultimately, the asset.
---
About the author
Michelle Buxton is Group Managing Director at Toolbox Group, contact: michelle.buxton@toolboxgroup.global
---