By Zoe Ellis-Moore
Throughout my time in the industry, it has become clear that, as a profession, we cannot attribute success in a retail property to one single component. Is it about an enticing mix of shops, food, and entertainment? Is it about effective road and rail links? Or is it simply down to great customer service in our favorite stores? We have to think about consumers and the factors that come together to influence their behavior, not view individual elements in isolation. At a time when we have to prove the value of our activity more than ever before, integrated marketing in the property industry is vital to success.
The changing role of the marketer
The skillset in this industry is wide and diverse, fast and innovative. The landscape is also shifting, which means marketers in our sector can sometimes be confused about their role and the areas on which they should focus their efforts. We're working in a multi-channel environment where so many factors overlap. Experts in traditional PR need to understand social media to keep up. Major retailers launch their Christmas campaigns on Twitter and then release them on YouTube, TV, radio, and print. Strategies can be complex. How do you reach the right people with the right message at the right time?
Demonstrating return on investment is essential as well; otherwise, when budgets get tight, marketing can come high on the list of cutbacks. Failure to justify the value of the marketing team leads to underinvestment throughout the industry. We should view this extra scrutiny as a positive, however. As Raja Rajamannar, CMO of MasterCard, explains in a recent report by The Economist Intelligence Unit entitled "The Rise of the Marketer": "Marketing has become a significant item on the P&L, so it is being challenged like never before. It's a great opportunity." I agree. This is a chance for us to benchmark our activity, measure our success, and lay the foundation for the properties we promote to perform even better.
Marketers need to market themselves
So where are we going wrong? As I explained in "Starting a New Conversation with Marketing" (ACROSS 6/2015, page 10), to my mind, marketers are not good at marketing themselves. There is little or no promotion of influential thought leaders outside the industry, plus a lack of transparency about overall investment and the underlining reasons for success.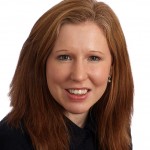 Part of the problem is that there is too much focus on lower level marketing, giving the impression that marketing is about flyers handed out in shopping centers rather than a complex, data-led strategic activity that drives revenue and meaningful engagement in innovative retail spaces. As marketing is a new frontier career in property, there is a lack of case studies to learn from, with marketers learning from trial and error with new technology and social media. I find myself having to take conversations about the need for an advert or an app and elevate them to discussions over the monetary value and benefits. The main question I'm quizzed on is cost and not the cost of the opportunity lost. My fellow marketers have all experienced the same constraints.
Why good marketing matters more than ever in retail property
Despite the rise of e-commerce and the threat of online to retail, people still enjoy shopping in a physical environment, coupled with great food and conversation. For retail spaces to thrive, we need to encourage footfall, creating an enticing balance of tangible and intangible products in an attractive physical environment that is convenient to get to. The challenge is differentiating our properties from the competition, offering meaningful interactions that customers can't get anywhere else.
One example of such an enticing balance of the tangible and the intangible is the luxury lingerie franchise Boux Avenue, which offers three different light settings in their fitting rooms emulating day, dusk, and night, along with expert bra fitters and a gift-wrap service. Some malls in China, on the other hand, the project offers onto screens and encourage shoppers to play games on their smartphones to win prizes, which they can then redeem instore. The mix of retail, leisure, and entertainment is important too. More and more, property owners are including educational institutions, sporting facilities, and medical or health clinics into space, a move forward from the days when these activities were very separate from one another. It's this understanding of consumer needs that is allowing us to compete so effectively and create differentiated retail spaces.
In this, marketing will take the lead as customer experience and engagement become paramount. We need to drive that engagement and offer memorable experiences, which lead to increased revenue. Done effectively, marketing will be seen as less of a cost and more of a source of revenue. Due to this, we need to demonstrate what marketing encapsulates and use the tools available to ensure we are doing it effectively and demonstrating ROI. Proving the potential for monetization is essential—but we need to educate clients about the role of marketing in the context of the shopping center industry and encourage them to trust in marketers to be entrepreneurial, too.
The 12 Ps of marketing

JLL has developed a framework to help property marketers move to the next level, taking the lead in driving revenue and experience. This model comprises the 12 factors that are integral to analyzing and marketing retail places and can be used in making decisions in key areas such as the mix and choice of shops; the range of services on offer; parking and accessibility; relationships with the local community; facilities management; levels of rent; decisions about when to sell or extend; the center management team; environmental responsibility; and customer experience driving revenue.
Three levels
Performance: Brand development by focusing on revenue, planning, and productivity
Proposition: Brand management by focusing on the day-to-day interactions that take place in the retail center
Property: Brand building by creating an environment that people want to visit again and again.
Nine core elements within the three levels
Place: The location, size, connectivity, competition, number of shoppers and their spending power
Physical environment: Architecture, character, facilities, and layout
Product: Tenant mix, origin, longevity, overall offer
People: The points of human contact between consumers
Processes: How services are delivered to the customer
Promotion: The channels used and meaningful messages delivered
Planning: Responsive forecasting considering external market forces and investment strategies
Productivity: Constantly monitoring and improving stakeholder synergies, space optimization, and increasing demand
Price: Driving revenues and brand equity through rent, partnerships, online sales, in-center advertising.
How do the 12 Ps work in the practice?
The first case study is about planning in action in Ankara, Turkey: The Armada Shopping Centre was originally designed in 1999 as a mixed-use building combining offices and a shopping center. Constructed on three levels, it was distinctive in its layout consisting of two separate but connected buildings, with car parking and a public space in between. Due to changing needs and a growing market, work was completed between 2011 and 2012 to expand and renovate the center without it closing to visitors. The result is a state-of-the-art shopping center featuring the highly popular Ankara Children's Museum and a quality tenant mix, all of which have contributed to a strong sales performance. Through careful planning, Armada used the area between its buildings to create a vibrant new public space, retaining its reputation as a pacesetter.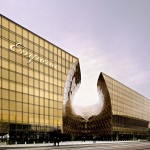 The second case study is about a stunning physical environment in Sweden: Emporia, one of Scandinavia's biggest shopping centers, offers a combination of bold, richly colored contemporary architecture with an outstanding retail experience. Located in Malmö, the 120,000-sq-m center is split over three levels with a unique rooftop garden that is one of the 10 largest in the world.