1st Commandment: You Shall Be authentic and Unique!
The European shopping center industry is going–to use a Chinese proverb–trough interesting times. Retail is changing more significantly than ever before, as an almost saturated market is under further pressure from the online shopping sector. As a result, there are almost no new malls anymore, particularly in Western and Central Europe. The few new developments all strive to meet standard requirements. That, however, is no longer enough. They cannot look and feel alike. They have to be authentic and unique. Therefore, a bundle of measures needs to be taken, of which the tenant mix (see 3rd Commandment) is a particularly important tool. Furthermore, inventive decorations are memorable and attract visitors. Older, existing malls have to seize the opportunities of regularly needed refurbishments to develop and highlight their personalities.
2nd Commandment: You Shall Recognize Yourself!
To the faint-hearted, this may seem somewhat challenging: The positioning and, subsequently, the marketing measures of a center must correspond with its location and type. A smaller property in Portimão, for example, stands no chance of success with a name like "Mall of Portugal". The customer expectation created by such grandiose branding simply would not be met. However, exploiting a supposed weakness as a strength, for example, by integrating a small shopping center into a local community and celebrating it, might prove successful. The Russian ADG Group is currently undertaking such a strategy in the form of 39 neighborhood centers in Moscow. These spaces will include coworking areas, terraces to be used for picnics, yoga, etc., as well as edutainment facilities. Niche and theme malls–with a specific focus on sports or furnishings, for example – are also in demand. Mixed-use complexes that are located within cities and take advantage of the synergies that are generated with the surrounding retail conurbations hold considerable potential for the future.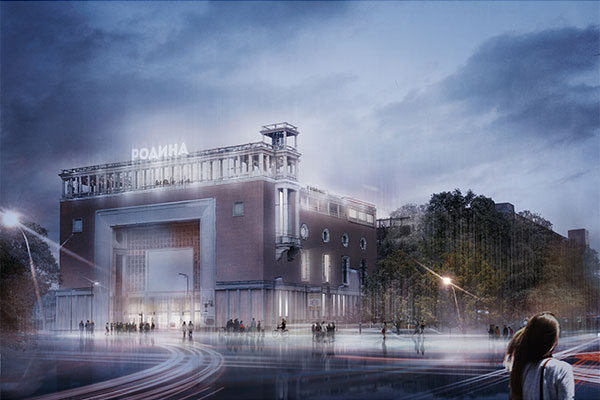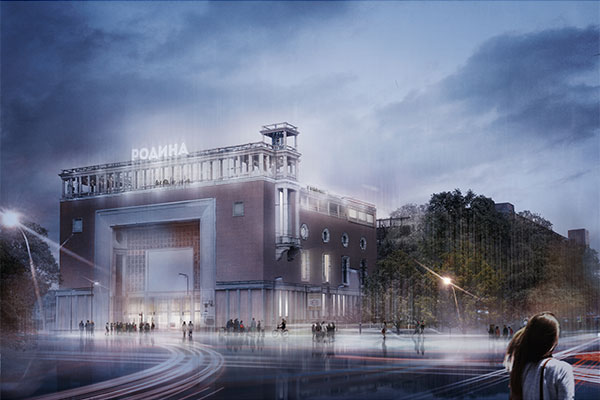 3rd Commandment: You Shall Be Global and Operate Locally!
The key term is "tenant mix": International brands alone can no longer steer a mall on the road to success, neither for retailers nor for gastronomic offerings. Premiere shopping destinations have yet to be created by the presence of a Primark or an H&M, or a McDonald's or a Burger King. Instead, it is their combination with local businesses that attracts customers. Fashion boutiques, book shops, and other shops or service providers that are associated with the respective regions increase their attractiveness. Local gastronomy outlets, such as the salad and wrap specialist "Heidi und Paul", which has recently launched its "Foodtopia" at MyZeil in Frankfurt, can be found everywhere. Generally speaking, it should be noted that, with regard to Food & Beverage, expanding the range of products has long ceased to be an issue. As previously mentioned, it's all about local flair on the one hand, and variety and quality on the other. The inclusion of restaurants boasting star or toque ratings must also be possible. Food trends, such as food bowls, must be immediately adopted. Exterior areas and opening hours beyond those of the shopping center are expected by the hungry guests.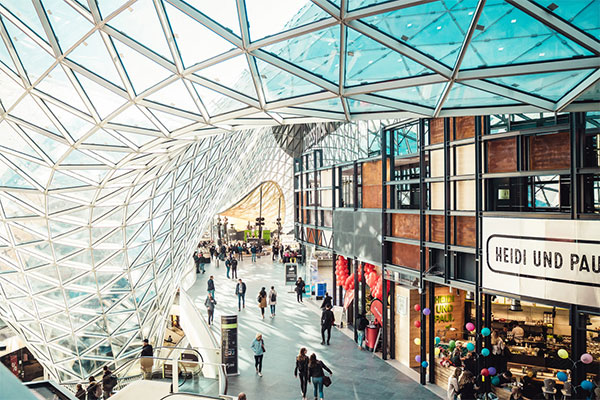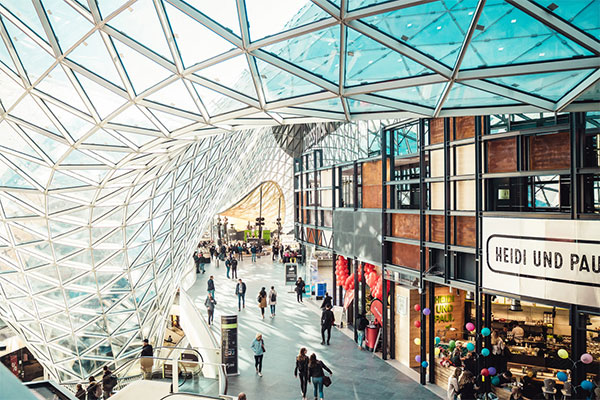 4th Commandment: You Shall Astonish and Entertain!
Digitization and online shopping have changed both retail and consumer behavior. As a result, shopping centers have evolved from places to shops to places to hang out. These days, shopping centers have to be places where visitors can spend the day when the weather is bad or simply enjoy walking, all the while finding many opportunities to entertain themselves and their families. In other words: Traditional shopping, and thus turnover for retailers, is no longer the only concern. Instead, increasing footfall and the quality of stay have become more and more important. Visitors should spend some of their leisure time at shopping centers, enjoy themselves, and return in the future. Cinemas, bowling centers, fashion shows, and puppet shows are both essential and enjoyable against this backdrop, but what is offered must surpass the "limits of traditional entertainment". In 2019, a number of opportunities will emerge in this respect: Exhibitions, infotainment, fitness checks, trampoline parks, panic rooms, virtual amusement facilities, show cooking, etc. account for just a few of the many possibilities. All in all, shopping centers have developed into entertainment centers that feature high-quality, regularly updated entertainment options for both the young and old.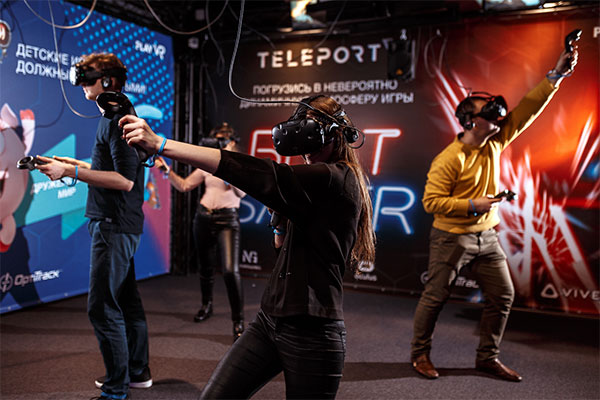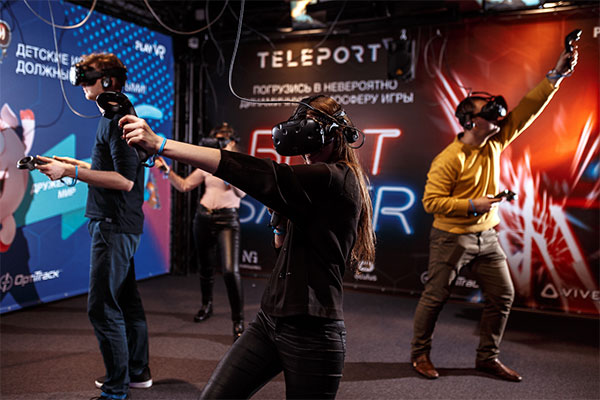 5th Commandment: You Shall Retain Your Customers!
Can a press conference be held in the restrooms of a shopping center? As an operator, such a risk can only be taken if you are extremely confident regarding your (service) business. Unibail-Rodamco, now known as Unibail-Rodamco-Westfield, took this risk a few years ago at Shopping City Süd near Vienna. The risk paid off. The journalists were greatly impressed by the high standard exhibited by the newly refurbished premises. Since then, customers have had the same experience. They expect a certain level of service to be provided in any event. This not only applies to the sanitary facilities, but to seating, extended opening hours, center info points, visitor guidance systems, luggage storage facilities, childcare, Wi-Fi, Click & Collect, parcel collection, and smartphone charging stations as well. Customers only feel a sense of attachment to a retail property when requirements such as these are met and the shopping center is perceived as safe – with security being a major concern these days. Furthermore, conventional customer relationship management is indispensable. The loyalty card, with its reward programs, continues to fulfill its purpose. Personalized newsletters also contribute toward increased customer retention. Conversely, listening to your customers is also vital. In relationship terms: Your reaction in the event of a complaint is precisely what determines whether a relationship is broken or becomes even stronger.
6th Commandment: You Shall Be Social!
The era in which shopping centers were designed and constructed as gloomy cuboids devoid of outdoor areas / green spaces–apart from parking areas–is long gone. Locations have shifted to city centers, and shopping malls now feature terraces, gardens, etc., extending their reach to the outside world. Last, but not least, they now operate in vibrant harmony with their surroundings. They have become social. This is something that has been achieved by offering customers much more than merely the chance to buy a pair of jeans or a kettle. Today's shopping centers are well integrated into their local communities. More and more shopping centers have become home to public facilities, such as coworking spaces, medical centers, childcare centers, police stations, and libraries. The benefits are mutual. As shopping centers are usually well situated, employees, such as doctors, policemen, etc., can make use of several amenities, such as supermarkets, restaurants, and cinemas within their own facilities.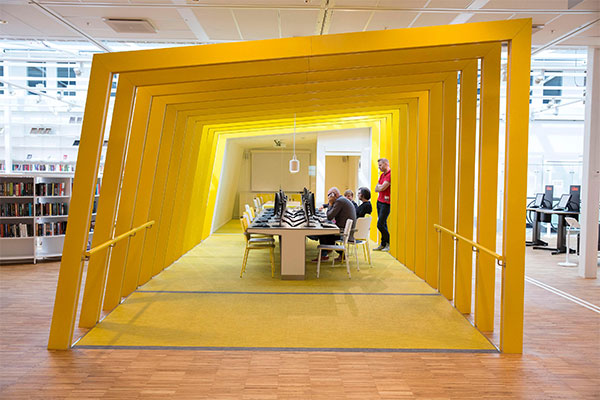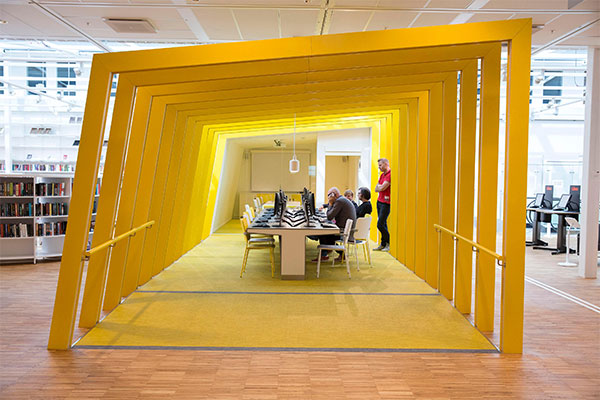 7th Commandment: You Shall Be Digital!
Digitization has been revolutionizing all aspects of life and the economy for some time now. European malls are no exception. In fact, the opposite is true. The advancement of digitization has led to substantial transformations and shifts in shopping patterns. Exploitation of the synergies between brick-and-mortar and online retailing is crucial. Against this backdrop, omnichanneling is unavoidable. Major players, such as ECE, are in the process of rolling out the "Digital Mall" service. This enables customers to find out about the products available at centers in their vicinity from the comfort of their own homes – thereby preventing them from being forced to make use of large e-commerce providers.The success of the "Digital Mall", however, will depend on how many and which retailers can be brought on board. Moreover, digitization will also entail an increase in the amount of data that is collected, and, ultimately, analyzed. The shopping center industry has increasingly recognized the value of knowing as much as possible about consumers. It will be able to make decisions based on the interpretation of such data. It goes without saying that shopping centers must act professionally when it comes to online activities, most importantly, with regard to their social media presence.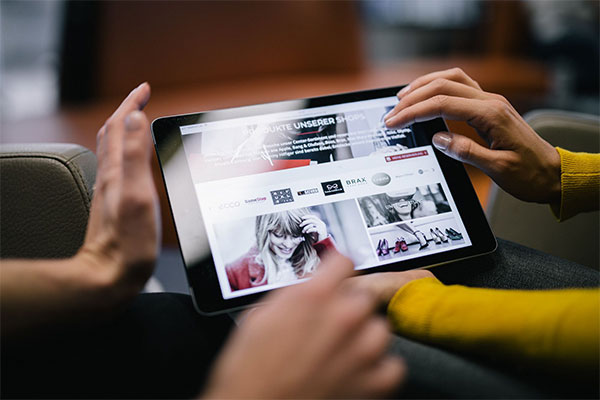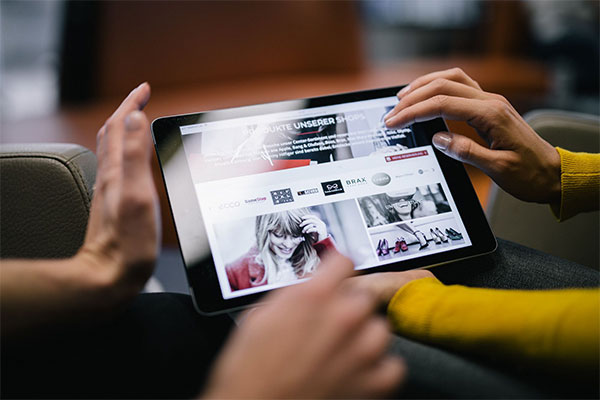 8th Commandment: You Shall Be the Embodiment of Sustainability!
Environmentalism is a theme that has permeated all sectors of industry since long before Greta Thunberg arrived on the scene. The European retail real estate market has addressed the comprehensive topic of sustainability in various ways. The first second-hand shopping center is located in Greta's home country, Sweden, specifically, in Ekilstuna; ReTuna Återbruksgalleria opened its doors around two years ago. Customers can donate items that they no longer need, then shop for something new or used. Donated goods are sorted into various work stations, where they are refurbished or repaired accordingly. After all, upcycling is counted among the ultimate sustainability trends. Other mandatory activities include waste separation and avoidance, the production and use of renewable energies, and, of course, the reduction of energy costs. For example, British Land has recently proudly announced that it has improved the energy intensity of its portfolio by 44% and the carbon intensity by 64%, compared to its 2009 baseline. Additional options include rooftop gardens atop shopping centers, where fruit, vegetables, and spices can be grown or carpools comprised of center employees who commute to and from work.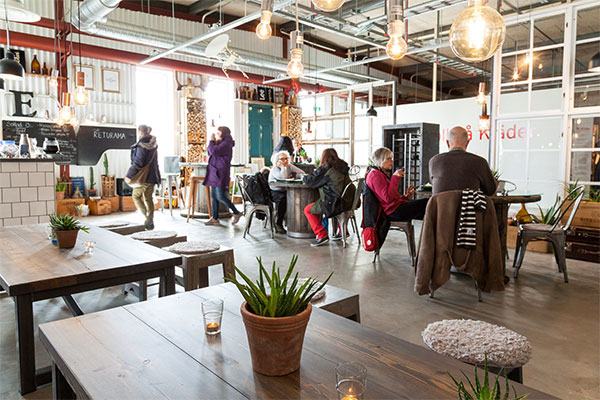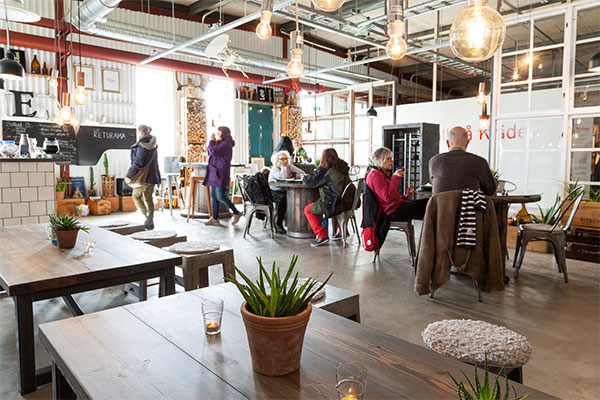 9th Commandment: You Shall Be Accessible to Everyone!
"Location, location, location" and, therefore, "accessibility" is the credo that real estate experts have always invoked as somewhat of a mantra. Not too long ago, shopping centers located in the most remote areas were considered easily accessible – as long as they included large parking facilities. After all, visitors went to shopping centers by car. Let us not forget that they made the journeys using their own cars. In the meantime, the industry has become an advocate of sustainable mobility. Car sharing models, electric cars, bicycles, and cool e-scooters are all supported. For example: Klépierre and Groupe Renault have recently announced a long-term partnership. Renault is currently conducting a 100% digital joint mobility experiment, starting at Klépierre malls' parking garages at three French shopping centers. Customers at those centers will benefit from a car-sharing solution that can be accessed via the Renault Mobility mobile app. The vehicles used have both internal combustion and electric engines in order to meet various requirements. In addition, shuttle bus services – often free of charge – have been established for greenfield malls. The accessibility requirement is complemented by the fact that, as previously mentioned, shopping centers have begun to shift to city centers. The outskirts have become less relevant as (travel) destinations.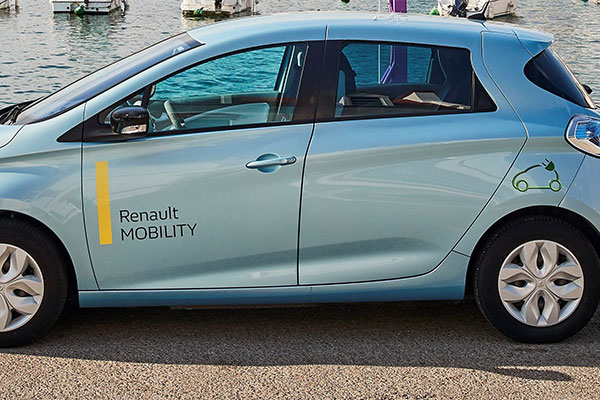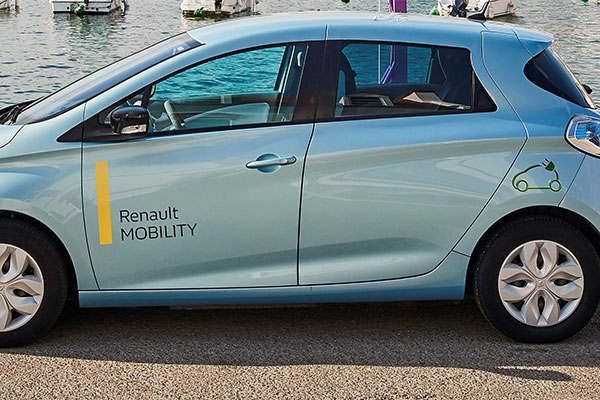 10th Commandment: You Shall Reinvent Yourself Daily!
Fear and hesitation can kill you. In other words: A lack of courage has already been the downfall of quite a few other industries. Especially the big players in the European shopping center scene and the people responsible for each individual shopping center must have the guts to make innovative and unusual decisions and implement them accordingly. It is imperative to observe your competitors. However, it is equally important to disregard industry practices. Especially investors have a reputation for being rigid. They have to think beyond the usual financial benchmarks to avoid standstills. Furthermore, it makes sense to generally think outside the shopping center box. One has to be interdisciplinary by focusing constantly on innovation drivers from outside the industry and incorporating them as quickly as possible. Millennials in particular are the ones who bring innovative ideas, independent of any disciplines. They are becoming increasingly important–for new ideas and as customers as well.