The retail and leisure industry is going through an unprecedented structural change. Retail is no longer retail–it's a blurring of lines between retail, leisure, food and beverage; daytime and night economy; and online, as the consumer searches for the ultimate all-round retail experience.
The Challenge: changing times need changing education opportunities
In these changing times there has possibly never been a more important need than to train young and eager professionals on the developing trends in retail and leisure place management. Our towns, cities, and shopping places are adapting and the new dynamics require owners and influencers to recognize the new challenges facing their 'on the ground' management teams.
In response, the British community for shopping places, Revo, has developed a 'Diploma in Retail and Leisure Place Management' through its Educational Trust (Revo ET) in collaboration with Solent University. In keeping up with this industry change and the need for upskilling, they've collectively assembled a bespoke 15 months, part-time online Diploma (Level 4, 120 credits) to fit around busy work and home commitments. The virtual course is now established with 21 students passing last year and 19 students are currently studying.
The European Shopping Places Trust ESPT
As the Revo Diploma is delivered through online teaching, it has been possible to expand the course internationally. This year, two Spanish students enrolled: 50% sponsored by the European Shopping Places Trust (ESPT) and 25% sponsored by AECC, the Spanish Council of Shopping Centers. This has been a major step forward with the program and ESPT hope to support up to five more European students in the April 2022 intake with 50% course fee support.
ESPT is an independent trust, established when the original European Council integrated with the International Council of Shopping Centers in 1998. Accumulated surplus member funds were put into trust for the benefit of the industry. Trustees are senior professionals from the retail real estate industry and its aim is to aid and support the attainment of professional education and help further the career development of the next generation of professionals. It does this through sponsorship through a number of recognized courses.
In the past, one of the main programs ESPT supported was for students attending the former ICSC European Property School. Today, the Trust is keen to support students attending the REVO Diploma in Retail & Leisure Place Management at Solent University, Southampton, UK and the Alp Alkas Real Estate Center online courses led from Istanbul, Turkey.
The Revo Diploma in Retail and Leisure Place Management
The diploma has been created specifically for the retail and property industry. This entry level qualification has been developed in conjunction with industry experts. It provides retail place managers with the practical skillset and knowledge to manage and operate the retail and leisure assets that sit at the heart of our communities. The traditional center manager has turned into a commercial business manager who needs to present, interpret financial data into strategy, facilitate the wider community partnerships, and much more.
Revo ET Chair, Julie Fitzsimmins commented "Through a blended learning approach – face-to-face or online, and presentations or course work–this program puts knowledge and confidence building at the heart of the learning experience."
The course starts with an introductory bootcamp. This is a compulsory introduction to the course which runs over a full weekend and consists of an introduction to the course and academic and personal development, and setting out the 'golden rules of place management', with a five-credit unit: Introduction to Retail and Leisure Place Management.
Management, Operations, sustainability and Health and Safety
Marketing Principles for Retail and Leisure Place Management
Fundamentals of Property Law and Data Governance
Financial Management and Reporting
Project: The Retail Place–The Future Leaders Project
Personal and academic development is crucial, as well as the acquisition of skills. Students are supported in developing confidence and start on the road of becoming an independent learner. It encourages teamwork as a skill, which is highly valued by employers. Being able to manage one's own resources in individual work is also essential. Personal development is an important part of the curriculum and the course aims to produce graduates who are confident, competent, and capable independent retail place managers.
A successful program
Harjinder Singh Virdee, course leader for the Revo Diploma recently said: "The first students who embarked on the Revo Retail and Leisure Place Management course in April 2019 have successfully passed with flying colors! The course has challenged students to see the Retail and Leisure place industry differently and to imagine what the future looks like and how what they are doing now can help create a prosperous future. Despite the COVID-19 lockdown and the disruptions that it caused to all sectors of the economy; students embraced the new online learning environment with ease. This was also seen in how students were able to adapt to new ways of working to ensure business continuity."
Student, Andrew Marmot, Centre Manager at Parkway Shopping, Newbury at JLL commented "to anyone who wants to be a center manager and center managers who wish to improve their skill set beyond the standard assumed shopping center knowledge, this course is the key to unlocking that potential." Spanish students Beatriz Muro and Maria Pascual said they would not have any doubt in recommending friends or colleagues to enroll in the Diploma Course for 2022.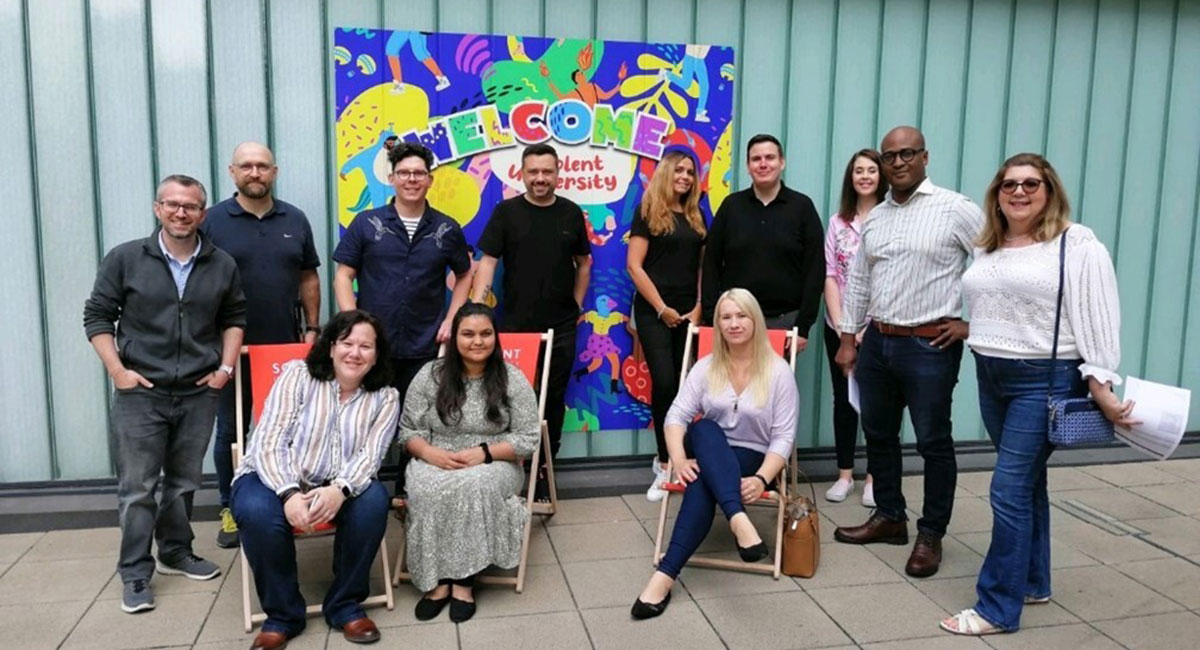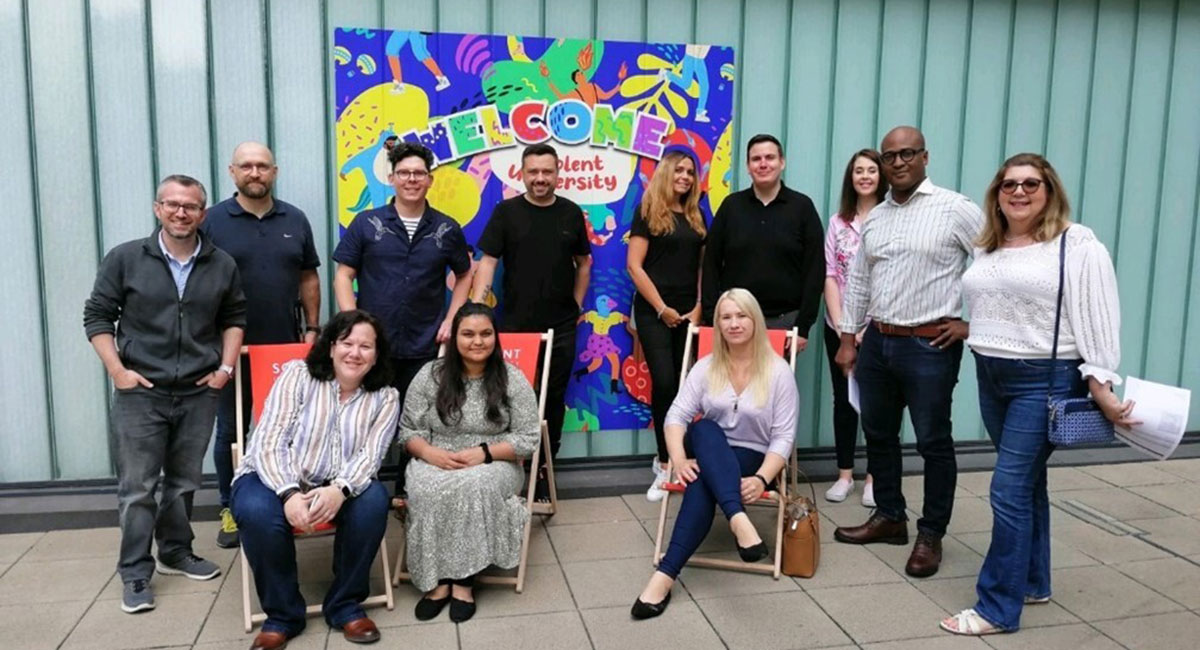 Revo board member and Revo ET Trustee–Catherine Lambert, (Director, Property Management, Savills) was instrumental in developing the diploma and says "the course is a welcome introduction to the sector as we are constantly being challenged to get the best out of our assets, driving performance and value. But how do we develop the right skill set and knowledge to manage and operate these complex assets that sit at the heart of our communities?
Chairman of Revo Hub and Revo ET Trustee–Pablo Pimienta (Senior Asset Manager, Cadogan)–worked with Catherine on the creation of the course adds that "the competencies required for a successful center manager have turned the traditional role into a commercial manager who needs to interpret and evolve data into strategy, build customer relationships and much more".
Pablo and Catherine believe in supporting professionalism in the sector while inspiring innovation and they see the Diploma providing this support.
The ESPT Chair, Arcadio Gil, and Trustees, Bertrand Courtois-Suffit and Eileen Connolly hope that more students from European countries will consider applying in 2022 when more sponsorships will be available. ESPT is delighted to have successfully secured cross border participation and want to increase this collaboration into the future and are actively seeking Diploma sponsorship applications now.
To find out more about the Diploma click here: