MAPIC is launching its Retail Village concept this year for MAPIC 2022. A large, central space has been reserved for the show at the Palais des Festivals to attract the most progressive, innovative, and well-connected retail brands in the industry. Given the constant state of flux and change within the retail industry, the Retail Village at MAPIC aims to not only put retail back in the spotlight, but to also showcase all the new, flexible retail initiatives. As part of their effort to create the right retail mix, MAPIC and its partners have curated a collection of innovative retail concepts, all of which are connected via their shared values of sustainability, local sourcing, inclusion, and diversity. The new retail concepts will be presented at MAPIC.
Francesco Pupillo, Director of MAPIC commented: "Historically, MAPIC itself brings together retailers and property players looking to promote or negotiate acquisitions and leases – but this well-established relationship has become much more complex as the most successful companies are not always those that find the best physical locations. Today, it is those that combine their physical and digital markets to create a fluid, coherent experience – regardless of the channel chosen, but with a customer-centric approach. The Retail Village at MAPIC will host innovative brands selected for the originality and agility of their concepts."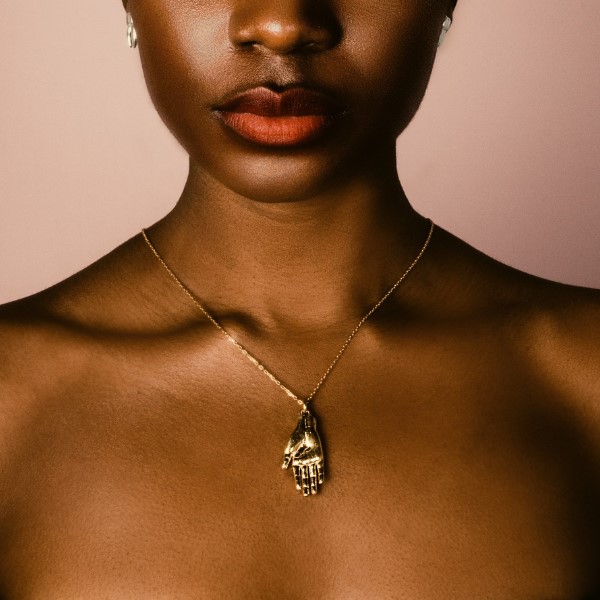 Q&A on the Thinking Behind The Retail Village at MAPIC
ACROSS: What is the concept behind the Retail Village?
The Retail Village at MAPIC will serve as the new "marketplace" for all future retail activity at the show – where retailers, brands, and concepts will be centered, and where everyone across the industry will meet to see, learn, and engage – including new faces, both commercial and niche. While brands attend MAPIC to exchange ideas and to network, they also attend to see and discuss new trends as well as to exhibit new products, business models, and retail trends – all of which will be on display. The ideas and the thinking behind the Retail Village at MAPIC are based on the fact that young consumers are making increasingly thoughtful choices when it comes to their consumption habits – moving away from the mainstream and following special interests and belief-based systems, for example, from veganism to circular economy and waste reduction. Those consumers tend to gravitate towards smaller, emerging, specialist brands that are perceived to have more authentic and ethical brand values – and that is driving a huge amount of change in our industry. Engagement is important for the show, and even the most established retailers need to pay close attention to these shifts in consumer sentiment and learn from the new players – and vice versa. There is already a lot of buzz around the initiative, and we see MAPIC as the trendsetter for the industry. We look forward to confirming our final line-up in the weeks to come.
ACROSS: What kinds of retailers will be featured?
MAPIC: We have a broad range of retail brands from across the industry. There is a good mix of brands that constantly re-invent themselves as well as those that are relatively young but are quickly expanding into new markets. The focus is on supporting the most active retailers and providing them with the best platform from which they can engage with the developers and partners present at this year's show.
ACROSS: Francesco Pupillo, Director of MAPIC, stated in an ACROSS interview that "values" are very important for the new players in the market. What are the values of the Retail Village retailers?
MAPIC: Brand values are at the heart of any strong retail business – they help show a connection to consumers, and they build trust. Those values have become a critical success factor for both new entrants as well as established players. Many of those values center around ESG issues – Environment, Sustainability, and Governance – especially in the wake of the COVID-19 pandemic, which led to a number of lockdowns and has resulted in many changes, which we have all seen and experienced.
ACROSS: How can "old" and "new" players connect?
MAPIC: Easily: There are multiple ways to connect – both prior to the conference as well as during the conference. The MAPIC database messaging system can be used to make contact and set up meetings, we have a full program of events that everyone can participate in, and the Retail Village at MAPIC itself offers many places to meet, sit together, and discuss new opportunities. In addition, MAPIC 2022 will offer brands the opportunity to tell their brand stories in dedicated pitch sessions, followed by Q&A sessions.
ACROSS: How do you connect "quick commerce players" with traditional players?
MAPIC: The industry is broad and diverse, with many existing players, both new and traditional – they all have their own space, and the Retail Village at MAPIC brings the entire mix of players together at one location for everyone to connect and engage. This year, successful initiatives from 2021 are due to continue. For example, MAPIC will host the MAPIC digital platform, a site where industry players can connect and meet before the event as well as network during the event.
ACROSS: With respect to the role/importance of this new concept, what does the Village's location "in the middle of the conference area" signify?
MAPIC: The central location of the Retail Village at MAPIC, on the P-1 level, reflects the level of importance we have attributed to retailers and brands at this year's show. Retail remains at the heart of the action, and some of the biggest names in the industry attending MAPIC 2022 include Dolce & Gabbana, ADIDAS, Guess, Bijou Brigitte, and Primark, among many others.
ACROSS: How has the Retail Village been perceived so far?
MAPIC: The demand for a space and involvement in the Retail Village at MAPIC has been overwhelming thus far. Nearly 400 well-established brands have already registered, with many of them playing key roles in our speaker program, such as Timberland's VP Marketing Giorgio D'Aprile and Isabelle Cornu Anton, Associate General Manager of CETI Centre Européen des Textiles Innovants, which will give participants the opportunity to discover new retail concepts and to network with their founders and business leaders. In addition to well-established players, the Retail Village at MAPIC will also focus on discovering new retail concepts. While more names are being added each week, 30 original concepts that share common values, such as sustainability and local sourcing, have already signed up for MAPIC and will be showcased during the event, including sustainable marketplaces run by Seekd, locally sourced fresh produce (Fermes & Co), and the new DNVB (Digital Native Vertical Brand) PoolDay retail concept, to name a few.

MAPIC is scheduled to take place from Tuesday, 29 November, to Thursday, 1 December 2022, in Cannes, France. Visit mapic.com to find out more information about the event and to see the confirmed retailers that will be in attendance at MAPIC 2022.