2020 has been an unprecedentedly challenging year for both global and local markets. The need for urgent transformation affected all participants in business processes without exception. Factors, forecasts, tools – everything has changed and required a new approach in terms of reevaluating reality and promptly adjusting plans. MAPIC Russia 2020 has become a key offline platform for searching and discussing trends and strategies for coping with and adapting in a crisis period: prompt and flexible tactics of interaction with consumers and partners, smart management and green technologies, as well as new concepts and formats.
More than 50 participating companies showcased new objects and real estate development projects, as well as retail technologies and decor elements for innovating and modern equipment of trade area. During all three days of the exhibition, the participants were engaged in active negotiations at their stands, presented their projects in the field of development, redevelopment and retail, and also shared business plans and new programs with visitors.
This year MAPIC Russia presented 17 debuting companies: Cinema Alliance Group (CA Group), DNS, Leks Studio, MAR Consult, OVAS – property, RENTU, GRINN Corporation, Taganay Congress Hall, KAREN Corporation, KRISBERG / Future Vision / TEC Baton, Light Trading LLC, Shopping and entertainment complex "Galaktika", TEC RETAIL PARK (Vladivostok), TEC SEA MALL, TEC Leto Park, Focus Technologies, ExProf.
Chapman Taylor showcased company's portfolio and new architectural solutions for the shopping center. Corporation A.N.D. presented its numerous brands – SAFMAR.Skolkovo, TEC ORBION, TEC Kaleidoscope, TEC Festival, TEC Kaluzhsky, TDK Smolensky Passage, MFC Smolensky Passage 2, TC Petrovsky. At TASHIR group of companies' stand visitors found high-tech solutions for commercial and residential real estate. Garant-Invest demonstrated ideas for modern high-class shopping multifunctional centers. Knight Frank provided during the exhibition consulting services at its stand: from market research and project concept creation to sale of properties investment. The shopping and entertainment complex "Red Kit" showcased 3 apartment towers and a shopping complex with a multi-level indoor parking. The latest developments in the field of anti-theft and visitors' counting systems were presented at the stand of "ANTIvor" company. Lenta introduced its retail network concept. TEC YuGRAMall representatives discussed with visitors prospects of cooperation, also as shared news and anti-crisis solutions.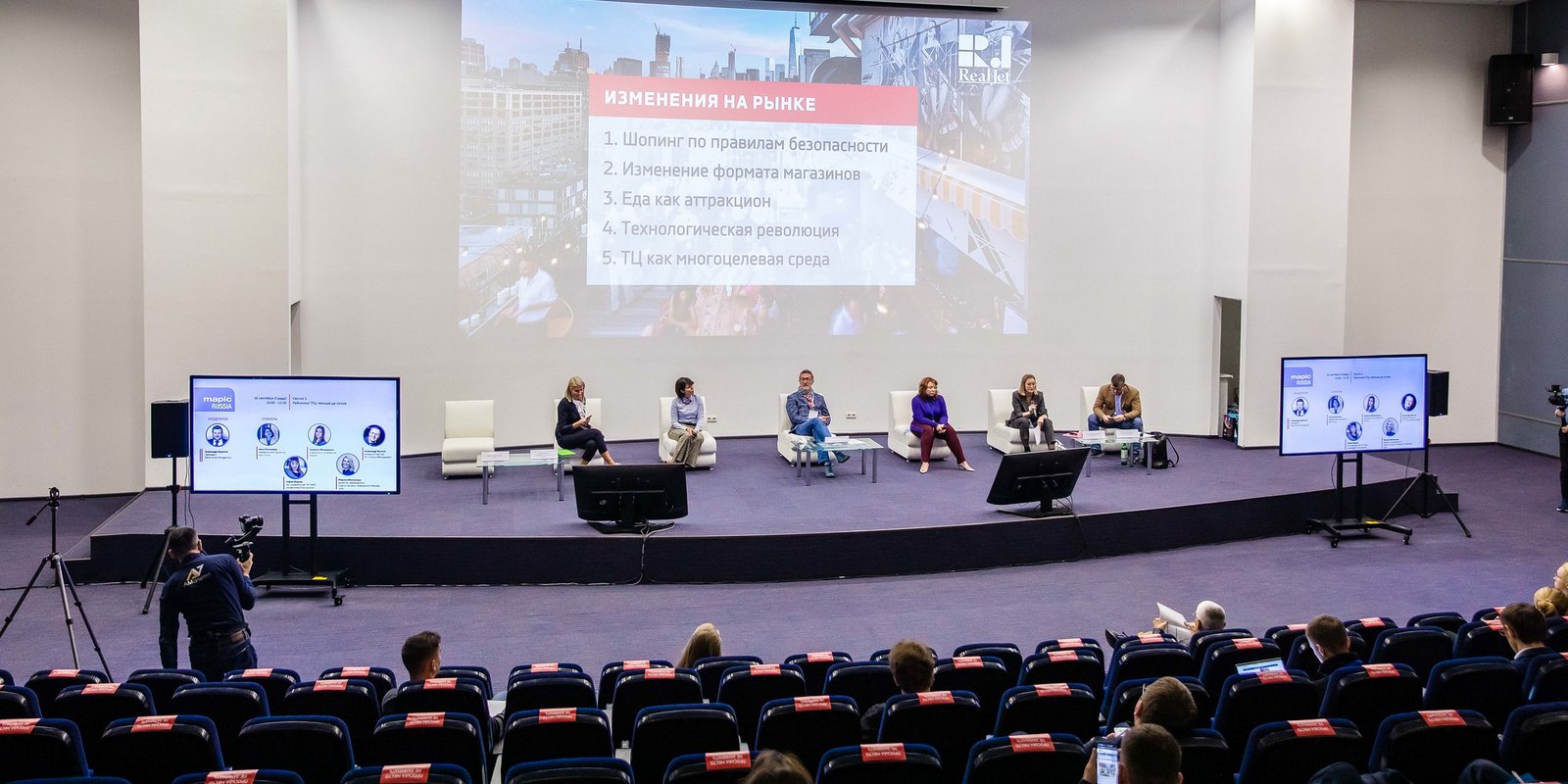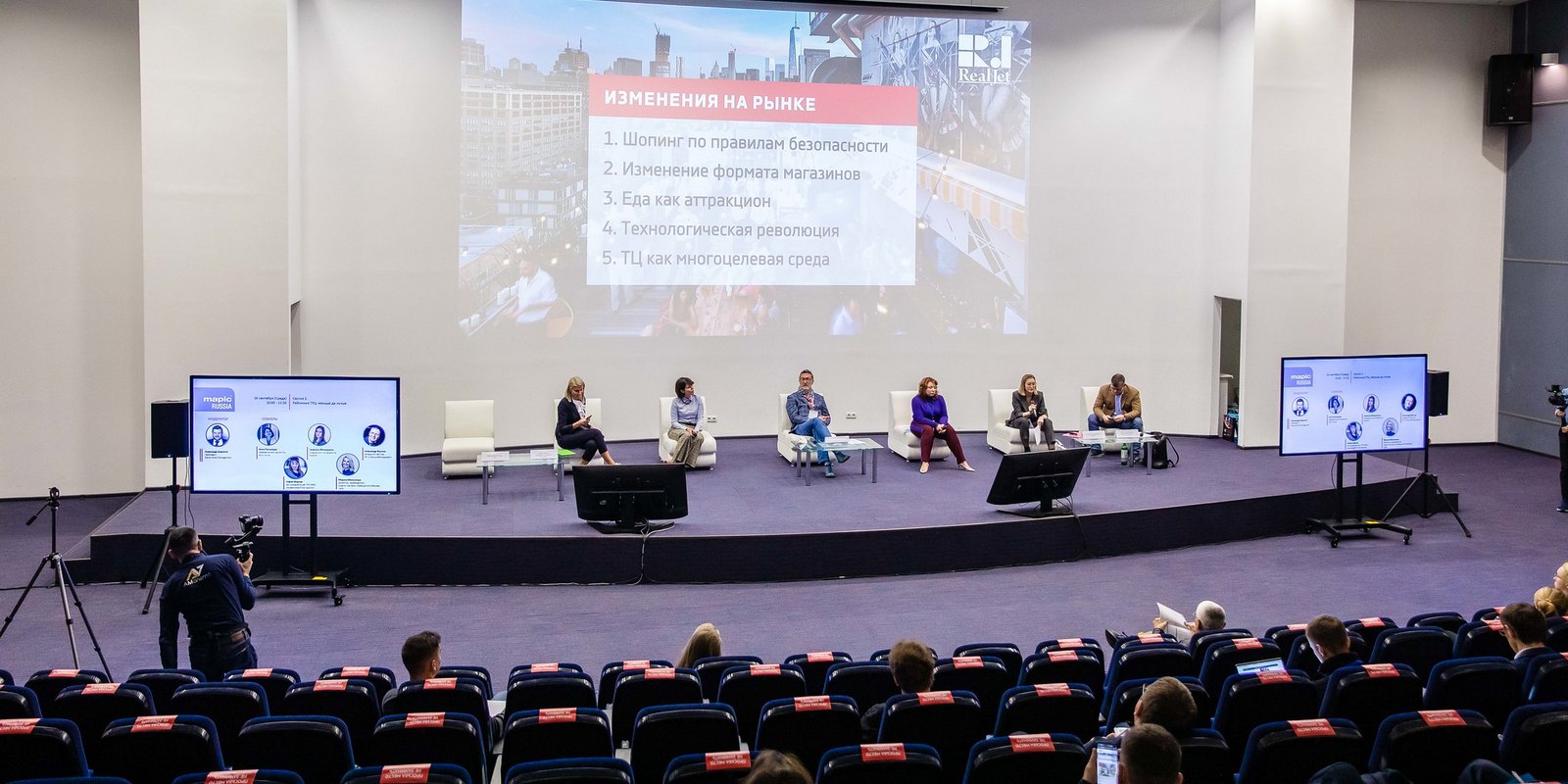 MAPIC Russia 2020 results:
Visitors discovered the latest achievements, developments and projects of 50+ exhibiting companies in such fields as trade, real estate, development, consulting, construction, architecture, IT and e-com, marketing and logistics. Among MAPIC Russia 2020 exhibitors were such prominent industry players as DNS, Knight Frank, Watcom, DYSON, Chapman Taylor, BigDecor, TASHIR, A.N.D. , FPK "Garant-Invest", Lenta, Malysheva 73 Society, Shopping center "Krasny Kit", GRINN Corporation, MALL. Expertise & Consulting, Shopping center UGRAMall, ANTIvor and many others. The show was traditionally supported by the Russian Council of Shopping Centers. Technical partner was MediaSystem Group, analytical partner – Watcom.
Industry specialists took part in comprehensive business program. Retail real estate conference "The Art of Adaptation" introduced 50+ authoritative speakers: the heads of the largest shopping and entertainment centers, retail, leading management companies, successful landlords, tenants, consulting leaders, developers of applied strategies. All market and business components adaptation to the crisis and post-crisis realities became the main topic of the conference. The session "District shopping centres: less is more" opened the conference. District shopping centers presents now a large and promising segment with a variety of opportunities for confident growth in any format. Speakers covered different topics such as personal offers: what do customers expect from local shopping centers and what retail concepts are the most attractive, anti-crisis strategies of regional shopping and entertainment centers and small shopping centers features as a daily life local place.
The 2nd conference session – "Blurred boundaries. Between online and offline". Speakers focused on delivery terms: how to set up the process against the background of enormous numbers of orders, shopping center website as an effective communication tool with a client and online/offline integration for convenience's sake of the buyers. The following session was "Retailing in business centres & multifunctional complexes" with experts from various business segments with successful projects experience for multifunctional and business centers. At this session, experts touched upon such topics as "What awaits retail in BC and MFC? How to maintain the required high-quality pool of tenants?"; "Building a competent pool of tenants in a business center"; "Retail in multifunctional projects. Infrastructure retail". At the end of the day, visitors heard reports within the session "Forging ahead! Shopping centres re-invented". Reconception, renovation, renewal – today is not a plan, but an urgent need. "With doors wide open. Peculiarities of reconception without closing the object". "On whom to bet on? Shifting focus: promising formats, services and concepts." "Assessment of financial risks and their management" – the most necessary topics, tips, cases performed by invited experts.
The second series of meetings with the leading industry experts took place on September 17, 2020 starting with "As green as grass" session on conscious consumption and eco-projects. Within the framework of the session, the following topics were identified: "Conscious consumption, work with meanings and values"; "Taking care of your health: online and offline sports activities in the shopping and entertainment center"; "Not just big words: cases for increasing loyalty from eco-initiatives." The following session was "Marketing storm" on such topics as "Sincerity is the new black: building an honest dialogue with the buyer", "What rules dictate new patterns of customer behaviour? Are they new?", "Correct SMM: the best cases for working with an audience".
"Three Men in a Boat. Tenant. Landlord. Bank." – was the 7th conference session devoted to discuss Bill No. 953580-7 and effective negotiations for the lease and how to make sure that no one "drowns". The conference program concluded with a very relevant topic today – "Focus on Russian regions". The regions confirm their role as irreplaceable partners and unique suppliers, and not just satellites. Resources, information, a lot of opportunities and ideas are concentrated in the regions. And this new parity of regions and capitals is being promoted in every way by the media, travel organizations and social networks. Speakers were talking about the consumer in the regions: "Keeping pace with the time"; "The winner takes everything: how to differentiate ourselves from competitors in areas with a high level of saturation of retail space?", "Let's go and eat. Prospects for the development of the F&B segment in the regions". Sessions "Forging ahead! Shopping centres re-invented" and "As green as grass" were broadcasted online during show days. LIVE Partner is Initium.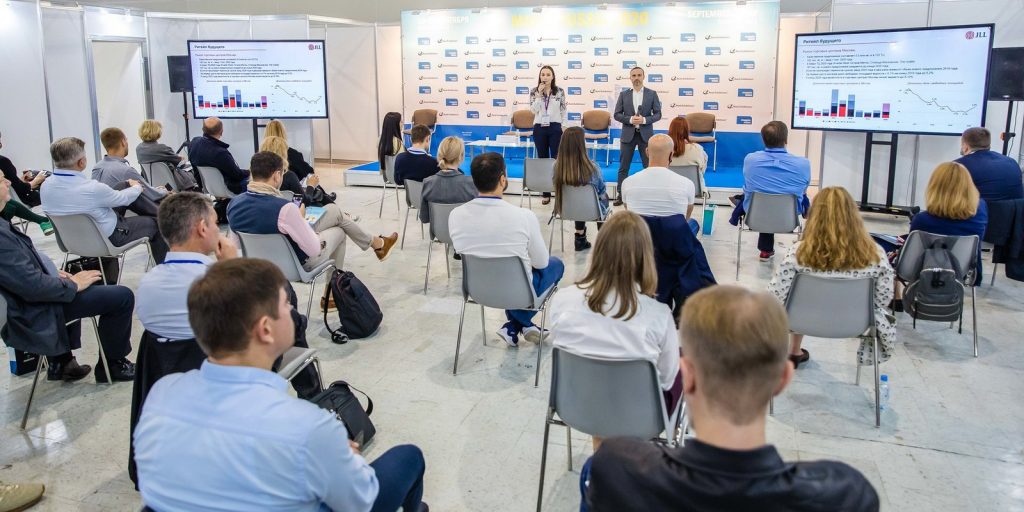 In the context of MAPIC Russia 2020 were hold рartners events: JLL hosted sessions "Retail of the future: transformation in the era of new normal" and "Pricing in commercial property and warehousing: behind the scenes of the 'location comes first' principle" (in collaboration with Avito); VILEDA Professional offered a discussion on the topic "How to make your facility safe and clean?" MK3 talked about reconception and redevelopment in the era of changes and transformations, KINOTECHNOLOGY – about mutually beneficial cooperation of trade and entertainment structures, the Russian Council of Shopping Centers and City Term Health and Recreation Centers – about different shopping centers formats implementation and its future. The partners events were completed by the speakers of Retail.ru and 1C companies on the topic "Digitalization of commercial real estate management".
The exclusive MAPIC Russia Retailers' Club VIP-zone was opened for personal offline meetings, discussions and negotiations, where the participants and guests of the exhibition held negotiations at a high level. MAPIC Russia Retailers' Club partner was OZ MALL (Praktika Group of companies).
The personal business assistant at MAPIC Russia 2020 Reed Click mobile app helped visitors organize work in the most efficient way. Using the app, every visitor were able to create individual schedule for selected events, meetings with company representatives, get relevant information on their products at the stands and receive individual recommendations about companies and performances. This year, the online format was also improved with update online registration due to the recommendations of the Federal Service for Supervision of Consumer Rights Protection and Human Well-Being of the Russian Federation to complete all measures for healthy environment at the show.
MAPIC Russia 2020 resulted with insightful data, new directions, plans for the future and understanding of the changed reality rules. A new market character emerged: sincere, progressive, adaptive. Becoming ready to prepare for the next meeting on June 8-10, 2021!