ACROSS: What kind of projects are you in involved in at ECE?
KATRIN VON SOOSTEN: I have been deeply involved in driving forward multiple projects – from indoor playgrounds, trampoline parks, bowling centers, escape rooms and virtual reality gaming to attractions such as indoor skydiving and surf waves – bringing emotion, excitement and experience to our guests.
As Leasing Projects Manager, I will also be responsible for trend scouting in order to identify new spheres of activities for our leasing department as well as taking over the responsibility for strategic projects and initiatives.
ACROSS: This sounds like a dream job for people from you industry.
KATRIN: Yes, this is a fascinating area of work and activity in ECE. I get to explore the market and find those amazing businesses that are going to play such a strong part in the future of our shopping places.
Entertainment is part of the offer and we need to do more than just the traditional movies and bowling. They are really important, but our highly varied demographic as well as the city and town focus for our shopping places means that we are in the heart of where people live, work and play.
ACROSS: How does this affect the development of your leisure offer?
KATRIN: As ECE develops its Leisure and Placemaking offer, we will be adding elements to our shopping centers that extend into a night time economy and deliver true experiences to compliment shopping and eating. Not every center will be right for this activity, but there are plenty of opportunities.
Anyway, it is a great journey of discovery. We never know if something is going to work or not, because it is new and exciting and sometimes hasn't been tried yet, but we carefully support the concept, ask the right questions and make sure that it is given the best chance for success – it is a really exciting time at ECE.
---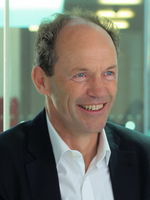 JUSTIN TAYLOR
Head of EMEA Retail / Cushman & Wakefield
"At Cushman & Wakefield, we are increasingly redefining shopping centers as 'social spaces', in a world where multi-use and leisure is becoming essential to the customer experience. We see it as strategically significant that ECE, a major owner in the European retail market, has created a team of specialists to develop the leisure components of their shopping places, to sit alongside the food and beverage and retail activities."
---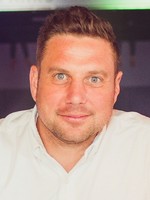 MICHAEL HARRISON
Co-founder and Creative Director of Gravity
"Gravity is a fantastic, exciting leisure experience which is helping to change traditional shopping centers. We are really excited to see that ECE, the major owner and manager of shopping centers in Germany and Europe, has made a commitment to leisure and placemaking to develop this growing part of the industry. We look forward to working with the specialist team at ECE to develop opportunities to bring Gravity to their centers in order to drive footfall and activate food and beverage."
---
Sign up for our ACROSS Newsletter. Subscribe to ACROSS Magazine.