By Hanspeter Madlberger
Brick-and-mortar retail is currently facing a unique challenge worldwide. It has been tasked with the somewhat daunting challenge of recapturing the customer footfall and associated sales that have been "redirected" to mail-order retailers over the past 18 months as a result of the Covid-19 pandemic. The main player in the mail order world (with a share of approximately 90%) is pure online retail. It is a distribution system that uses big data management as its primary competitive tool, and, by means of that marketing tool, has brought about a revolution in the relationship between retailer and shopper since the turn of the millennium.
"Reconquering" Footfall
However, the second half of 2021 has shown signs of a trend reversal. All across Europe, malls and city galleries, in cooperation with their tenants, are working toward "reconquering" of shopper footfall and, with it, store-generated sales. Vitality is making its long-awaited return to shopping places. This Across Special explores the new and renewed customer acquisition strategies that are being employed, and focuses on the fact that more and more urban and rural centers are being transformed into hybrid marketplaces.
What makes the dawning renaissance of brick-and-mortar retail so challenging, yet so simultaneously fascinating, is the paradox between complexity and simplicity. Countless digital and conventional analog marketing measures have to be set in motion by both tenants and landlords in order to convince smart shoppers, who are mobile in every respect, that shopping using all senses while at malls or along shopping streets offers them more economic benefits as well as a better quality of life and experience than shopping at home alone via tablet or smart phone.
The Best of Both Worlds
The division between online and offline shopping has long been considered passé. The "enabling technology" of the binary "big data" universe is available to both in-store and distance retailers. However, the process by which the individual marketing mix factors (selection, price, promotional communication, last-mile logistics, etc.) can be made better or cheaper, more entertaining or more convenient by reaching into the digital toolbox, thereby creating a competitive advantage, can vary greatly from industry to industry, from shopper type to shopper type, and from shopping place to shopping place. Therefore, the guiding principle for the retail property sector is to synergistically combine the best of both worlds – the real (brick-and-mortar) and the virtual (digital). Successful retailing in the post-coronavirus era will be characterized by hybrid concepts – the fusion of offline and online. That, in itself, is a mega-challenge.
---
Our 10 Strategies for Future-proof Vibrant Places
Taking into account the complexity of the new hybrid retail model described, ACROSS has condensed the contributions of leading experts into 10 key strategies. These practical and tangible recommendations illustrate how prominent landlords are working together with their tenants in an effort to tame the "digitalization monster" in the post-coronavirus era. With a bit of effort and a little luck, big data technology, once fully integrated into brick-and-mortar retail marketplaces, will be transformed from a demonic alien into a docile revenue-generator and high-return cash cow.
Strategy 1 – Center Branding is More Important Than Ever
Branding is the way in which shopping places respond to aggressive online retailing. In order for branding to be successful, tenants need to coordinate with their store brands and use a wide range of digital media to take on key tasks in center branding communication.
Strategy 2 – Strengthening the Product Assortment Competence
The primary function of any retail operation is to offer a wide range of merchandise. The product assortment available at a center, as reflected in the tenant mix, frees shoppers from the "agony of choice". By selecting from the vast abundance of globally produced items and making them physically available, a center can meet the specific demands of its local shopper target groups.
Strategy 3– Staging Emotional Shopping Experiences
Appealing to all five senses and, thus, pulling out all the stops for emotional brand presentations: Only brick-and-mortar stores can do that. Shopping centers are ideal platforms from which tenants can showcase their brands in a multi-sensory manner. The flagship stores of major brands such as Apple, Adidas, and Samsung serve as benchmarks for successful brand presentation.
Strategy 4 – From Omnichannel to Connected Retail
Europe's best-managed shopping places are exploring the ultimate in digitally powered marketing. Connected retail involves the use of 360-degree communication to guide Internet-savvy consumers along their shopping journeys and direct them to the actual points of purchase. Systems such as Click & Collect illustrate the state of development of digitalization in brick-and-mortar retail.
Strategy 5 – Expanded Range of Digital Service Tools
The use of computers has a long tradition in brick-and-mortar retail, for example, in the areas of self-checkout, touchscreens, electronic shelf labels, and self-payment. The use of artificial intelligence has taken retail technology to a new level. The generation of automated stores is on the march, and the test phase will soon be replaced by the rollout phase.
Strategy 6– Retail Industry and Branded Goods Industry in the Same Boat
Supply and Value Chains in the Interplay of Competition and Cooperation. The key take-aways from this year's summit between global players in the branded goods industry and FMCG retailers highlight ways in which the consequences of pandemics (e.g., supply bottlenecks) can be better managed along global supply chains through increased digital networking. "Efficient Coronavirus Response": a red-hot brief on the digital optimization of supply chains.
Strategy 7 – Shopping Places on the Road to Climate Neutrality
The race among retailers to become the champion in the discipline of "climate neutrality" has become even more urgent in light of the most recent natural disasters. By investing in climate neutrality, shopping places are acknowledging their social responsibility in the fight against environmental degradation. As indicated in the EU's Green Deal, there is a high degree of mutual correspondence between digitalization and sustainability.
Strategy 8 – Playing the Regionality Card
Regionality is a sure-fire recipe for success. Shopping places can be used as an expression of cultural identity. Creating a sense of home contributes to the economic strength of the region.
Strategy 9 – Mixed-use Concepts – the "Magic Formula" to Secure Returns
Hybrid retailing has ushered in a new era in the amortization calculation of retail property investors. There are still a number of questions to be answered with regard to the mixed-use strategy. Ambitious projects and spectacular trial balloons abound.
Strategy 10 – Shopping Places Reinvent Themselves
They are hot spots of innovation and innovative events. Creativity is no longer a purely "analog" virtue. Artificial intelligence is increasingly taking center stage as a source of ideas and a driver of innovation.
---
Strategy 1: Center Branding is More Important Than Ever
Branding is the shopping places' marketing answer to aggressive online retailing. This works when, in coordination with the tenants, a wide range of digital media takes over essential tasks in center brand communication.
Alan Robertson, CEO of the British placemaking & branding company Air Design, explains in the following what is important in center branding and backs up his insights with current successful examples.
Branding does not simply involve landlords and developers designing and placing a logo onto their building. It involves formulating a representative ethos, defining the purpose of a place and articulating this in such a way, that inhabitants and visitors can accept it into their world as a like-minded soul. But without a very good understanding of the core purpose of a place, its function, role in society, and what it means to its inhabitants and visitors, communication can often be wasted or at worst misleading.
Analysis and definition
One key component is the analysis and definition of a brand, and the preparation of its strategy is gathering research for analyses. Much of this is collated digitally in demographic data and customer market research. But very rarely are the tenants part of this process. Landlords and tenants working collaboratively, sharing data and experience should be much more prevalent than it is. Because a stronger center brand will benefit both parties.
The development of a brand strategy will define the underlying DNA that governs the place's creation and what makes it a place that people love and want to return to time and time again. It will also define the essence of the brand as well as guide the tone and direction of the place's communication.
An example from Belgium
For example, Waasland Shopping Center in Belgium developed the brand ethos "Discover and Smile", which focused on creating a friendly, welcoming, and positive environment. This brand ethos was also adopted by the tenants, as they encouraged their staff to smile and create a welcoming as well as warm environment in their shops.
Modern branding systems have digital communications at their core. How brands are deployed across virtual and physical platforms decides whether they live or die or are even noticed. The digital components of a brand`s expression have never been more important. But there need to be rules. We call them the brand guidelines. The development of brand guidelines acts as a toolkit and control mechanism that enables landlords and tenants to express the brand consistently within their physical environment and across their digital platforms. This can involve internal systems such as interactive hoardings & kiosks as well as loyalty programs–but also external systems such as social media platforms and their B2B communications.
---
Strategy 2: Strengthening the Product Assortment Competence
The primary function of any retail operation is to offer a wide range of merchandise. The product assortment available at a center, as reflected in the tenant mix, frees shoppers from the "agony of choice". By selecting from the vast abundance of globally produced items and making them physically available, a center can meet the specific demands of its local shopper target groups.
Whether it is a boutique, a department store, a city gallery, a shopping center, an Amazon bookstore, or an eBay auction platform: The product assortment is what attracts consumers to this or that retail format. Customers want variety, and they are relentless in their quest to find the product that suits them and their needs – in the most convenient way possible. The greater the selection is, the more important the navigational tool that guides them to their dream item becomes.
Selection and navigation play prominent roles in the competition between online marketplaces and shopping centers. Let us first take a look at the differences in the product assortment strategies used by online and offline retailers. A shopping center's product assortment performance is defined exclusively by its tenant mix. The tenants' store brands are what forms the "assortment" of the offer. But, how can the center's tenants and their offerings prevail over the sheer amount of goods offered in virtual stores?
Food Hypermarkets As Consumer Magnets
Marcus Wild, who is responsible for the SES Group, is a Member of the Executive Board of Spar Österreich Holding, and is a Member of the ACROSS Advisory Board, takes a clear position on the issue: "There is a synergistic partnership between the flagship stores of imaginative and innovative chain stores and our centers." Even in the past, international retailers, such as the vertical players within the fashion industry, preferred to base the innovative, style-defining store concepts of their flagship stores at shopping centers. "Under the banner of digitalization, such cooperation has become more important than ever." After all, the consumer journey, which leads shoppers to their favorite store brands at a center, begins with the digital connection to the store's offerings via their smartphones. "Nowadays, it is a fixed component of their perceptual apparatus – of the 'human organism'."
From Wild's perspective, the marketing alliance between centers and flagship stores creates a win-win situation. "Tenants benefit from the high footfall of well-positioned centers. Center operators benefit from the regional exclusivity that flagship stores, with their brand power, usually provide." With respect to a center's customer magnet, food hypermarkets are of paramount importance, especially during this period of the coronavirus. Their product assortments are ideally suited to the virus-plagued consumer's desire for convenient one-stop shopping. That also explains why e-food has, thus far, received a very modest response, especially in the German-speaking world.
---
Strategy 3: Staging Emotional Shopping Experiences
Only a physical store can appeal to all five senses. Malls provide the ideal stage for a multi-sensory brand theater for their tenants. Together, they have an effective competitive advantage over online retailers.
The flagship & concept stores of major manufacturer brands set benchmarks for perfect brand presentation. They achieve high loyalty values among their core clientele, the brand freaks. In the following, Gregory Fonseca, Director of Architecture in the Retail Sector at the international supply chain specialist and logistics company BDP, explains how Apple, adidas, and Samsung stage highly emotional worlds of experience in their concept stores that appeal to all senses and bind customers closely to their favorite brand:
"Who does sensory branding better than Apple? Their physical stores are integral to their brand as they are internationally recognizable, whether in Bologna, Boston or Beijing. The variety of technology on offer in a spectrum of colors is displayed in such a way, that the devices are reaching out for you to look, feel, and touch them! Their choice of background music and artificial scents create a more pleasant environment for the customer and reinforce the memory that the time spent shopping within the store was enjoyable.
Welcome through a tunnel
Let's take a look at the adidas flagship in New York City, the athletic giant's largest store in the world. To begin your journey, adidas welcomes you through a tunnel entrance. There are stands to resemble live-game viewing and the store features locker rooms rather than dressing rooms. The concept provides also a track and a turf section for customers to wear and test products. There is a guest kiosk on the ground floor with healthy juices and fitness consultants. The store has a print shop for real time jersey customization and a same-day hotel-delivery-service.
At Samsung 837 technology, culture, and senses collide. Located in the heart of NYC, Samsung 837 combines art, fashion, technology, and sport in unexpected ways. A store, where everyone can try out cutting-edge experiences, take part in interactive art installations or experience a larger-than-life three-story screen. The concept features an amphitheater area with sound studio, experience area, café and customer service. Samsung describes 837 as the 'physical manifestation' of the company's brand.
Lessons learned
Physical-emotional shopping experiences are certain to become an integral part of a company`s branding strategy, regardless of size. It generates certain beliefs, feelings, thoughts and opinions about a brand's image in the consumer`s mind which ultimately translates into greater brand loyalty and profitability."
---
Strategy 4: From Omnichannel to Connected Retail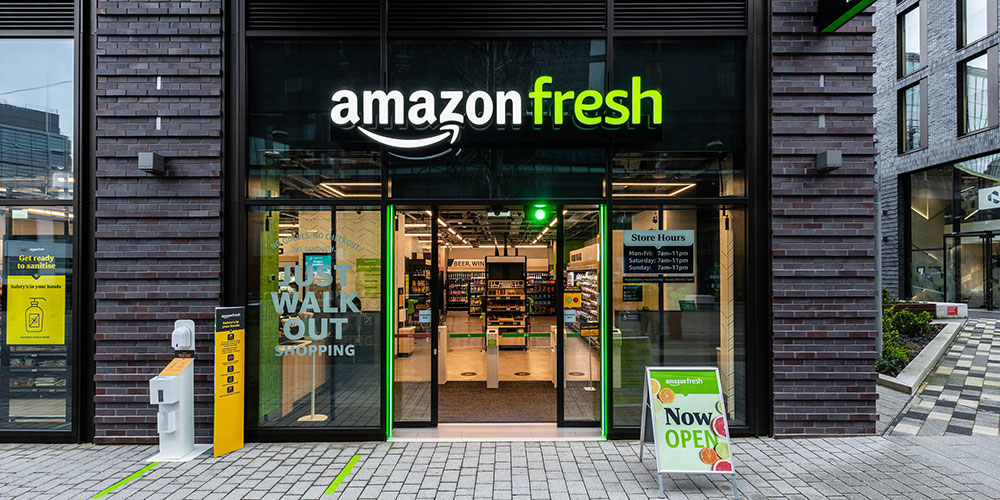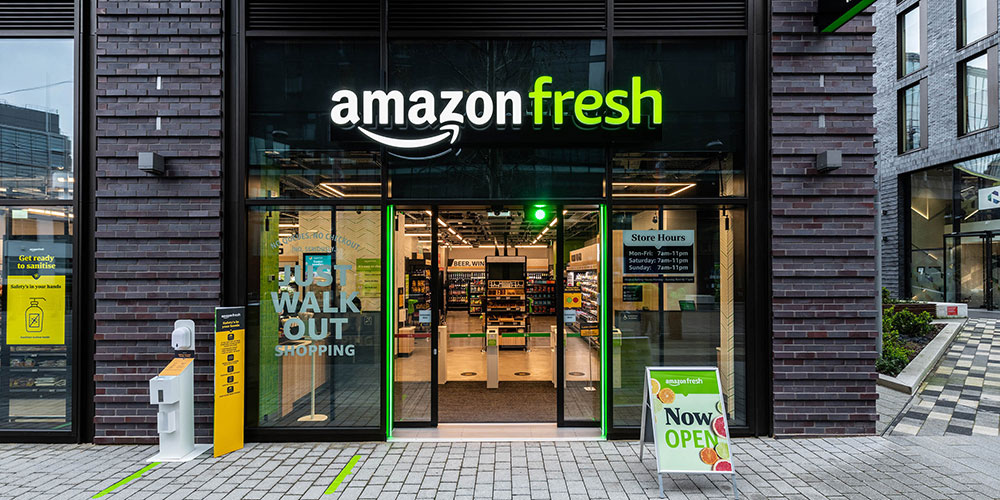 Retailers in many sectors have invested in digital sales tools under the banner of "omnichannel". However, the latest leading strategy for hybrid retail is connected retail.
Pure online has benefited from a unique growth spurt as a result of the pandemic. Now that the virus is more or less under control, the digital race to catch up in stores and their agglomerations, shopping places, is kicking off in a massive way. The new leading strategy of hybrid retail, however, is no longer omnichannel, but connected retail.
The term "connected retail" covers a number of different dimensions. It refers to the digital linking of location-based and virtual e-commerce sales systems. Both are based on the principle of the marketplace. Shopping places, in which center operators and tenants agree on a footfall-promoting alliance, represent one dimension. Internet platforms, where suppliers' web stores congregate, make up another.
Automated Stores
The two sales systems are gradually converging under the banner of hybrid retailing. Amazon is investing in automated stores, while Zalando has recently opened a 2,500 sq m flagship store at Düsseldorf's Kö Galerie.
Peter Tonstad, CEO of Placewise Group and Member of the ACROSS Advisory Board, describes in the following how centers are evolving into e-commerce fulfillment centers – in four steps and in line with their tenants. By doing so, they will surely attract the growing number of mobile shoppers to their hybrid, high-convenience shopping worlds:
Four Steps: from Click & Collect to E-commerce Fulfilment
1. Buy online and pick up in store: For many years, individual retailers have offered in-store pickup of goods purchased online. In-store inventory is often readily available, there are no additional delivery charges, and return rates are very low compared to home delivery. Today, this alternative is usually carried out without the involvement of a shopping center.
2. Buy online and pick up at a central pickup point within a shopping center: The added value of this system for consumers is convenience in terms of service and time. That would be a natural part of offering a digital marketplace at a shopping center. Either in the form of a serviced pick-up point (or even better, a nice pick-up lounge), or through the use of collection boxes. Resources will need to be allocated to run in-center fulfillment activities between the shopping center teams and the stores.
3. Buy online from a shopping center's marketplace for home delivery: Home delivery organized by shopping centers requires the same in-center capabilities as alternative No. 2, with the addition of a partnership with a local/regional/national delivery company. The added value for consumers is being able to have multi-store purchases delivered to their homes in a single delivery. The added value for retailers is the sharing of delivery costs, that is, when not all of the costs are passed on to the customer.
4. Conversion of space in shopping centers to e-commerce warehouses: Many expect new shopping centers to include larger warehouse facilities to support e-commerce. The partial conversion of existing centers into warehouses is more than an open question. That is due to the fact that shopping center buildings are typically of a higher standard than warehouses, and their locations are usually prime.
---
Strategy 5: Expanded Range of Digital Service Tools
Touch screens, self checkouts, electronic shelf labels, digital signage, and self payment: Brick-and-mortar retailers are investing in digital technologies at lightning speed, thereby narrowing the service gap between online and offline retailing.
The use of artificial intelligence has taken retail technology to a new level. AI is ushering in the era of automated stores. Global players in the traditional retail sector, such as Lidl, Aldi, Rewe, and Tesco, have declared war on the sales robots run by Amazon Go and Amazon Fresh. Things have developed at a breathtaking pace this year.
Silvio Kirchmair, CEO of umdasch The Store Makers and Member of the ACROSS Advisory Board, has kept his finger on the pulse of the digitalization tour de force that is shaping the retail sector. The company has set itself the goal of creating extraordinary experiences at its tenants' centers and stores by means of visionary digital solutions. A few years ago, the "Retail Experience Platform" was established as a separate division, with the specific purpose of implementing digital sales promotion elements at department stores, retail parks, and supermarkets. Through the acquisition of relevant software companies, Kirchmair and his team have succeeded in bundling a number of highly sought-after retail technology tools into a single offering.
Electronic Shelf Labels (ESL) are of particular importance in this context. umdasch has installed more than three million ESL tags at major chain stores to date. Several thousand units are often ordered for each location. The equipment is primarily produced in Asia, and a dramatic drop in prices has recently caused the supply of ESL equipment to swell into a global business.
ESL Enables Dynamic Pricing
The success of ESL tags lies in their multi-functionality. Replacing printed price tags on shelves with electronically controlled labels reduces labor costs that were previously incurred whenever prices had to be changed. Tags ensure that goods are automatically replenished when stock levels fall below the minimum quantity. As the tags are controlled centrally, they can be used in a variety of ways with respect to dynamic pricing. Kirchmair: "For brick-and-mortar retailers, in terms of pricing policy, this is an important step toward catching up with online giant Amazon, which often changes its prices on an hourly basis."
ESL can also be used to reduce prices on goods that are at risk of spoiling, for "Happy Hours" during periods of low footfall, for promotions for new products, and, last but not least, for the magnifying glass function for the tired eyes of senior citizens. LOHAS (Lifestyle of Health & Sustainabilty) shoppers want to know more and more about the formulation, quality, origin, environmental compatibility, and use of individual items; customers can obtain such information directly at each shelf via ESL.
---
Strategy 6: Retail Industry and Branded Goods Industry in the Same Boat
Increased attention must be paid to the repairing and further development of the supply chains between production and distribution.
Shopping centers as marketplaces for upscale product quality lie at the intersection of horizontal and vertical competition in the consumer goods industry. Horizontal connected retailing between operators and tenants – see Strategy 4 – is at the forefront of post-Covid reconstruction. However, the vertical aspect, the repair and evolution of supply chains between production and distribution, is worthy of inclusion in the consideration.
There are Three Reasons in Support of Such a Notion.
First, the physical flow of goods along supply chains has seen a dramatic increase in efficiency as a result of digitalization. In the battle between offline and online retail, logistics services and costs for storage and transport play significant roles.
Second, the coronavirus has destroyed or weakened many global logistics chains, and repairing them is a joint task for both industry and retail.
Third, brick-and-mortar retail cannot afford to forgo the innovative power and emotional appeal that large manufacturing brands exude. They generate loyalty rates among mobile shoppers that are significantly higher than those of the low-price private labels offered by Amazon and the like. Conversely, large manufacturing brands, such as Bosch and Miele, rely on the distribution strength of brick-and-mortar retailers at centers with high footfall.
News from the CGF Summit
The Consumer Goods Forum (CGF) is a global information exchange at which the CEOs of retail giants, such as Wal-Mart, Carrefour, and Tesco, meet with brand leaders, such as Procter, Unilever, and Coca-Cola. At this year's summit, which took place from June 21 to 24 in Paris, the hybrid event brought together the top executives from both camps in an effort to find solutions to the challenges posed by the pandemic and digitalization. The closing minutes provided information on the key takeaways of those industry-oriented discussions. The report showed how far the fusion of online and offline into hybrid supply chains had already progressed on a global level.
Among the many lessons learned as a result of the pandemic that were discussed at the CGF Summit, one takeaway was clear: The crisis served as a powerful catalyst for trends in digitalization and automation. Companies such as Wal-Mart, which had previously invested in digitalization, e-commerce, and a strong online presence, saw dividends during the pandemic.
Another key takeaway of the summit was the fact that working toward a sustainable future not only benefited the planet, but the "bottom line", in other words, the consumer goods business, as well. Consumers and investors are increasingly demanding clear commitments to climate goals and ethical standards. "People are voting with their wallets," said Alan Jope, CEO of Unilever, during the "On the Race to Zero" plenary session. That global campaign, which is being led by the United Nations, is designed to rally businesses and other stakeholders around a net-zero model. "Our supply chains will be in absolute chaos if the planet warms more than a degree and a half," Jope said.
---
Strategy 7: Shopping Places on the Road to Climate Neutrality
Voluntary commitment to climate protection as a top priority on a company's CSR agenda has become even more urgent in light of the most recent natural disasters.
The pandemic, for the most part, appears to have been tamed. The fight against global warming via the drastic reduction in CO2 emissions has gained ground and is set to become the primary focus of government authorities and their regulatory measures for decades to come. The EU's Green Deal has set a binding target of a reduction of 55% in CO2 emissions by 2030, thus creating the framework for the investments to be made by the various sectors of the economy in order to reach said target.
In parallel to the legal requirements, the race to the finish line in the discipline of climate neutrality (net zero) has been underway for quite some time, especially in the retail sector. Voluntary commitment to climate protection as a top priority on a company's CSR agenda has become even more urgent in light of the most recent natural disasters. Eleni Polychroniadou, Co-Founder and Commercial Director of Sintali, who specializes in the development of Net Zero projects said: "The retail sector needs to act now to show that it is committed to a green recovery from the pandemic and to demonstrate to customers, supply chains, investors, and other stakeholders, that sustainability plays a core role in its business strategy."
Pure online retail is ahead of the game on the topic. Shopping at brick-and-mortar stores has 2.3 times more impact on the environment than online shopping at Amazon, Zalando, or Otto. That was the central message of a study conducted a few weeks ago by management consultants Oliver Wyman and Logistics Advisory Experts GmbH, a commercial offshoot of the University of St. Gallen, School of Economics and Political Science. Now, it is up to the scientific community to accept the online faction's challenge and present comparative, serious CO2 balances for online and hybrid offline sales systems.
The Long Road to Climate-neutral Shopping Centers
The suggestions put forward by Thimo Schwenzfeier, Director of Marketing Communications at Messe Frankfurt, on the subject of sustainability take their cue from the theory of Maslow's Hierarchy of Needs. He is responsible for Neonyt, the global hub for fashion, sustainability, and innovation during the Berlin Fashion Week, and stated: "Shopping centers must not limit themselves to selling products; they must simultaneously serve consumers' needs for a sustainable lifestyle. That is high on the hierarchy of needs of the 'green shopper'. Not only will the sustainability mega-trend lead to environmentally friendly and resource-conserving construction and maintenance, but it will also result in events centered around sustainable themes and a tenant mix that shares such values.
Socially Compatible and Lifestyle-friendly
Location is no longer everything, which makes proximity to customers even more important. The shopping centers of the future must not only blend into their surroundings architecturally, but they must also interact with the local community. In doing so, location-appropriate neighborhood management can be interpreted as proof of a given shopping center's CSR credentials.
Temples of consumption have evolved into lifestyle hubs. Shopping only represents one of many options for visitors. The quality of stay can be improved by developing hybrid concepts that feature a mix of retail, gastronomy, entertainment, education, and health services."
---
Strategy 8: Playing the Regionality Card
Think global, act local! That mantra still holds true – even in the digital age.
The coronavirus has intensified the tension between global and local economies. At the same time, it has rendered regionality a happy medium between too big and too small, and has generated a great deal of support for it in the business community and in society at large. The use of regionality as an expression of diversity enjoys cult status in the 28 member states of the EU. In the midst of the all-encompassing climate debate, regionality is the epitome of short transportation distances and low CO2 emissions.
Home Advantage Expected
In the shopping center landscape, regionality has become an important competitive factor. That is not only the case for smaller, national players within the industry, who expect to benefit from "home advantage". It is also a key factor for globally positioned investors, who use it to showcase their decentralized corporate concepts and their willingness to differentiate themselves on a location-specific basis.
SES, a subsidiary of Spar Österreich Holding, is particularly dedicated to the strategy of regionality. "Regionality is part of our DNA," says Marcus Wild, who spent a number of years developing SES in his role as CEO and has kept a watchful eye on "his baby" as a Member of the Spar AG Holding Management Board since January 1, 2021. The evidence supporting this finding is obvious. Regionally rooted Spar wholesaler clans have been building a network of Interspar wholesale stores in their home regions since 1970, which were subsequently transformed into shopping centers.
Individual Branding
"By means of individual branding alone, we have helped our centers establish regional identities, which are perceived as such by visitors," says Wild. In most cases, something as simple as a name can create an emotional connection to the respective local region. Atrio in Villach owes its name to the fact that it is located in the border triangle of Austria, Italy, and Slovenia and, as such, appeals to visitors from the border regions of those neighboring countries.
Quite often, the naming of a center in reference to a regional river reinforces its regional character. Sillpark in Innsbruck, Murpark in Graz, and Fischapark in Wiener Neustadt are such examples. The breadth of such regional branding ranges from Weberzeile in Ried in the Innkreis region, where weavers once practiced their craft, to the flagship, Europark Salzburg. In the festival-centric city, which is also the birthplace of Mozart, cosmopolitan urbanity and regional cultural tradition are united in a unique way. That "Spirit of Salzburg" also prevails at Europark, which was designed by Italian star architect Massimiliano Fuksas and is located on Europastraße, opposite Red Bull Arena. "Europark boasts its own theater, which hosts performances around the year," Wild reveals. In addition, the culinary offerings served by the 12 Salzburg gastronomy operators at the center would please even the average Joe.
---
Strategy 9: Mixed-use Concepts – the "Magic Formula" to Secure Returns
The pandemic as well as the push towards digitalization have led to the emergence of hybrid centers, in which the worlds of online and offline retailing converge. From a structural perspective, the logical implementation of this functional development involves the further conversion of pure retail properties into mixed-use objects.
Mixed-use concepts have recently become more prevalent as numerous retailers have been forced to reduce their floor space as a direct result of the outbreak of Covid-19 (lockdown-related consequences, online retail purchases). Developers and operators of shopping centers on the outskirts of cities and department stores in city locations have, likewise, been forced to develop intelligent mixed-use concepts in order to ensure the overall profitability of their properties.
However, mixed-use concepts are not enough on their own. Synergetic mixed-use concepts are needed, both in terms of costs as well as in terms of creating the appropriate visitor footfall, in order to ensure that an investor's calculations pay off.
Example Mixed-use Property: Le 31 in Lille
Redevco, which is based in Amsterdam, develops and manages more than 240 urban retail and residential properties across Europe. The following statement by Thierry Cahierre, Head of Global Asset and Development Management,explains how the company, which has been in the market for 20 years, executes mixed-use concepts:
"Redevco's mission is to contribute to sustainable and livable cities. With the knowledge of and expertise in large-scale city-center transformation projects that transform abandoned properties into new, vibrant, and mixed-use locations, we bring value back to city centers. As such, the use and function of real estate must continue to evolve into mixed-use destinations, where citizens and visitors alike can enjoy, co-create, and be part of an online and offline community.
Le 31 is an urban meeting place of the latest generation and is located in the historic city center of Lille (France). The complex covers 25,000 sq m of mixed-use space: 2,500 sq m are used for retail, 1,700 sq m are used for street food, 5,200 sq m are used for leisure activities, and 8,000 sq m are used for co-working spaces. It also features a 4-star hotel that offers 120 rooms and 600 parking spaces. At Le 31, visitors will find a mix of innovative and complementary concepts and brands, including Citadium (streetwear), Decathlon City (sports), Grande Scéne (food), Okko Hotels, Team break (escape games), a climbing wall, and a fitness park."
---
Strategy 10: Shopping Places Reinvent Themselves
Successful shopping centers have demonstrated leadership via the development of innovative e-commerce tools designed to engage with customers. Moreover, they have done so in close cooperation with their tenants.
Andrea Eggers, Head of Marketing and Communication at URW Germany & Austria, describes the initiatives that are being used by Unibail-Rodamco-Westfield (URW) to provide its store partners with "digital flank protection" in the face of fierce competition. The insight into the cooperation between URW and Zalando is particularly exciting. It is connected retail at its best.
"Innovative thinking in marketing has always been an integral part of Unibail-Rodamco-Westfield's DNA. This capability was particularly challenged during the coronavirus-related lockdown, as we were keen to support our tenant partners in the best possible way during that difficult time. Accordingly, we thought through our marketing concepts in an even more intensive and creative manner.
Using DOOH channels
That approach has enabled us to play advertising messages like ads and promotional campaigns across various digital media channels. They are tailored to specific customers via customer group targeting. In order to do that, we use digital-out-of-home (DOOH) channels, streaming services like Spotify, video platforms like YouTube, and addressable TV. That gives our campaigns greater reach and efficiency, which, in turn, increases customer awareness.
Retargeting (personalized online ads) in social media repeatedly plays our messages to users. In order to do that, we, of course, collect users' declarations of consent for the procedure. In the future, we will also be able to do that across websites. We also want to expand this digital customer journey to the retailers at our centers. In that regard, we prefer DOOH advertising, which can be easily measured and evaluated.
Calls-to-action (CTA) have been a great help when it comes to staying in touch with our customers this time of the coronavirus. One such example can be found in the Advent calendar at our Höfe am Brühl Center in Leipzig. A piece of fine locally produced chocolate and a voucher code for the center, which was valid for a few days, could be found behind each little door.
Partnership between URW and Zalando
Zalando, Europe's largest online fashion platform, is based on connected retail. Customers order products online, their requests are forwarded to a local store, and the respective offline retailer takes over the shipping responsibility. The cooperation innovatively combines online and offline shopping, optimizes logistics processes, and ensures more sustainable supply chains.
Hybrid and streamed events are special tools that effectively create brand awareness among stakeholders and qualify them for retargeting. In addition, such events present an opportunity to integrate ad breaks for the center in question. Examples include the URW-internal Innovation Day and the concert featuring Tom Gregory's debut album at Centro Oberhausen, which was exclusively organized for our customers."