BY BEN CHESSER
Over the past decade, outlets and shopping centers have seen a shift, from simply renting space to shops, to being creators of shopping experiences; as a result, shoppers have come to expect more from their visits. The internet was initially perceived as a threat, but it has resulted into an opportunity for shopping centers to connect the online with the offline worlds. With so many distractions, however, gaining loyalty from shoppers continues to be a challenge, particularly when retailers within the center are the primary contact point for your shoppers. For shopping centers truly to engage their shoppers, they must first nurture their relationships with their retailers and then work together to foster shopper loyalty. Retailers also benefit from this relationship – a point that is often forgotten, particularly when it comes to shopper engagement programs.
How a center benefits
There are both tangible and intangible benefits of shopper engagement programs to centers. In terms of performance, shoppers within loyalty programs have shown significant increases in customer lifetime value, frequency of visit, spend amount, and average transaction volumes. A loyal shopper spends on average 15-35% more than a shopper who is not part of a program. They are likely to visit 1.9 times more per year in comparison to an average shopper.* The very nature of a loyalty program allows the center to send all of its customer communications via one clear omni-channel strategy; taking advantage of technologies such as apps, beacons, and location technology – alongside more traditional channels such as email and TV advertising – to form a powerful message resulting in more of the right shoppers coming to the center. It also allows the center to create a powerful shopping center brand strategy.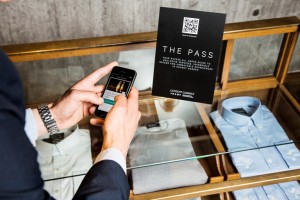 For example, take Trinity Leeds (a Land Securities property), which is at the forefront of loyalty innovation. It uses the simple strapline "Love Trinity Leeds." They have developed a powerful brand that is known by shoppers as a must-have shopping tool, whether shoppers use their app or a plastic loyalty card – either way they are recognized and receive loyalty benefits. Another example is the program launched recently by Covent Garden (managed by Capco) with the enigmatic name "The Pass," which uses elegant black and white branding to provide exclusive rewards to shoppers within their very unique shopping district. Both of these examples have notably succeeded brilliantly at getting their retailers involved and onboard with the program, and this has contributed to their success.
"The person who holds the consumer data has the power"
"The person who holds the consumer data has the power" – Robert Bonwell, CEO EMEA, JLL, said at the recent Mapic Roadshow panel in London and it really forms the basis of all successful businesses. Quite simply, if you don't know your customer, it's extremely difficult to have a successful product, let alone perform relevant marketing to your customers. This is still very true for shopping centers. As mentioned earlier, each retailer in many centers individually holds its own piece of shopper spend data. It is the shopping center or outlet that holds the power of bringing all of these individual parts together. Tie this in with shopper profile data, beacons, Wi-Fi, and location data, and they can build a very powerful position – similar to that of a website. A shopper engagement or loyalty program run by the center, with technology that links to retailers' POS, has the power to bring all of these elements together. This data, if shared correctly, can inform functions such as tenant placement, as well as be fed back to the retailers to help them gain valuable insights on their shoppers' behavior across the rest of the center – which channels they are most receptive to and how much they spend per visit.
Measuring value and performance
Tenants often complain that they do not see the value of their service charge or cannot see what the marketing budget is being used for to support them directly. A good loyalty program allows tenants to view how they are performing across the center, and within their competitive segment. For example, one retailer could see that they are the second-best performer within the "womenswear" category in terms of shoppers' spend from the scheme in that particular center and which of its campaigns are most successful. This data can be fed back to retailers in the form of daily, weekly, or monthly reports to use as benchmarking. Not only does this prove the value of the center's marketing activities, it also motivates retailers to work together with the center to provide a better retail experience.
Increase sales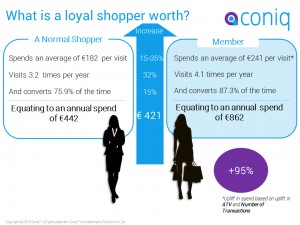 One of retailers' top motivations is clearly to increase sales. If the center can prove that they are directly and positively impacting the retailer's sales, then they have created a winning program. As mentioned, we can see that shoppers in loyalty programs spend on average 15-35% more than those not involved in a program (€83 more per visit) and, most interestingly, conversion is typically increased by 15%.* From the center management perspective, it is important to make sure retailers can see tangible evidence of this within their stores. An example would be if they can see that customers are spending more frequently and spending more each visit because they are trying to reach a particular threshold within the loyalty scheme. Perhaps they come in to redeem a free drink offer, but end up buying a cake and the same for their friend. Or perhaps a center email campaign gets shoppers to a specific event and highlights a brand of the month, raising its profile and inherently further cementing thee shoppers' relationship with the center. We have seen examples whereby stores registered higher sales from a center email campaign than their flagship store during a given period.
Additional marketing channel
Let's not forget that retailers have their own marketing strategies at head office level, but many store managers struggle to market at a local level with often smaller budgets. The center's support here can be a great help. An additional marketing channel to push promotions or upsell can be extremely helpful. And because it is measurable, they can test different campaigns and monitor their performance.
Every shopper is different, the top 10% of shoppers account for 40% of total shopping center spend.* Communicate the right message to the right customer – based on their in-store shopping behavior.
So why is retailer engagement seen as a challenge?
Tenant engagement is not always taken into account when designing a shopping center loyalty program, as it is often perceived as a new concept. In a recent survey run by Coniq across 34 asset managers, marketing managers, and owners, 45% stated that their top challenge with launching a loyalty program was engaging tenants.** The stigma surrounding loyalty is usually based around programs that have either asked too much from retailers or, worse, have not involved the retailers at all, however. It also has a lot to do with the relationship the centers have with their retailers: There is an inherent trust issue here that only the center can change. Centers can do this primarily by improving communication to the right people with the right information to help the retailers to get involved in the program without negatively impacting the operational side of their businesses. This can be done through an external tenant engagement team or via an internal resource dedicated to managing retailer relationships. Making the technology reliable and easy to use is crucial, along with selling the program at head office and store level.
*Data taken from a blend of 16 shopping center loyalty programs.
**Survey taken in May 2015.
In summary
There are many benefits to a shopper engagement or loyalty program for both the center and the retailers within the center. Benefits range from being the owner of the shopper data, receiving more efficient measurement, and, most important, increasing sales, frequency, and average transaction volumes. The key for centers to get the most out of a loyalty program is to improve their communication with retailers and provide them with the support they need to see great results.
About the author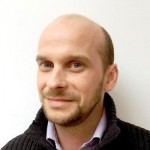 Ben Chesser is CEO and Founder of Coniq, the data-driven marketing and loyalty platform for shopping centers. Since he founded Coniq four years ago, he has worked with over 19 shopping centers and outlets in the loyalty and engagement space. These include Land Securities, Hammerson, and Value Retail, as well as 650+ retail brands. Chesser is passionate about sharing what he has learned and has been a key contributor to building the profile of marketing within the shopping center industry. He recently spoke on customer engagement programs at the Magdus Conference in Paris.