Telepizza's take on iconic and original pizza recipes has earned a loyal fan base around the world, with the UK becoming its 20th market presence.
The new store is located in the Food Court of Treaty Shopping Centre, Hounslow, and will feature a menu that specialises in handmade to order, traditional pizza made with quality and fresh natural ingredients, with single slices and traditional snacks also available. Experts in delivery, the store will also cater for dine in visitors to the food court.
Alongside classic pizzas, made with sustainably produced, quality ingredients including British mozzarella and whole wheat dough, the Telepizza menu also features innovative Chef's signature pizzas such as the Nachos pizza, bringing exciting new flavours to the UK market and appealing to consumers desire to 'try something different'.
Telepizza International President, Giorgio Minardi, comments: 'The launch of our first UK outlet marks an exciting step in our international expansion which continues to gain momentum. The UK is a hugely important market for us, with two new Master Franchise relationships and a further 10 stores planned in the next year. We know our Mediterranean heritage, outstanding customer service and focus on quality local ingredients, innovative flavours and great value will appeal to British consumers.'
Telepizza currently operates in 20 countries and recently posted €517 million in chain sales and €63.6 million in EBITDA. With ambition for further business growth through ongoing investment, Telepizza is continuously looking for potential JVC and master franchisees that seek to join this incredible opportunity.
Follow ACROSS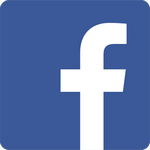 Share this article