On Thursday, 21 June 2018, at 5:00 PM, the opening of Designer Outlet Croatia, the new premium outlet village in Croatia, was celebrated via a pink ribbon-cutting ceremony. Participants representing the investors, the operator, the authorities, as well as famous singer Severina, attended the grand event.
The scheme has a GLA of 15,000 sq m and is a joint venture between IKEA Centres and Swiss Mutschler Outlet Holding AG, which has invested 33 million euros in the first phase of its construction.
As a result of the opening of the new outlet, located opposite the IKEA store Zagreb, in the Rugvica commercial zone, more than 400 new jobs were created. A second phase is planned for the upcoming years and will see the center expand to up to 25,000 sq m, featuring approximately 150 shops.
More than 100 fashion and lifestyle brands welcomed the first visitors
The center features more than 100 international fashion and lifestyle brands, including Armani Exchange, Superdry, Guess, Gant, Adidas, Under Armour, with more great brands, such as Tommy Hilfiger, Pepe Jeans, and Calvin Klein to follow in the upcoming months – all offering year-round savings of 30% to 70%. Croatian designers, like Xenia Design and Hippy Garden are also featured. Culinary delights and refreshments are covered by Mlinar, Leggiero, Greenbar, and Ali Kebaba.
"Designer Outlet Croatia is a unique project, and we are truly proud to be able to open more than 50 shops today. We have achieved an occupancy rate of 70%, which will continue to grow to 85% by November, clearly demonstrating the need for and quality of this project. With the planned second phase and additional complementary retail, the investment will add up to some 88 million. A small farmers' market is also located inside the outlet. It mainly features products offered by farmers around Rugvica, and it will, we believe, additionally encourage the development of the local community," added Branko Mihajlov, the Project Manager of Designer Outlet Croatia (see ACROSS interview "WE DO NOT LIMIT OURSELVES TO COUNTRIES").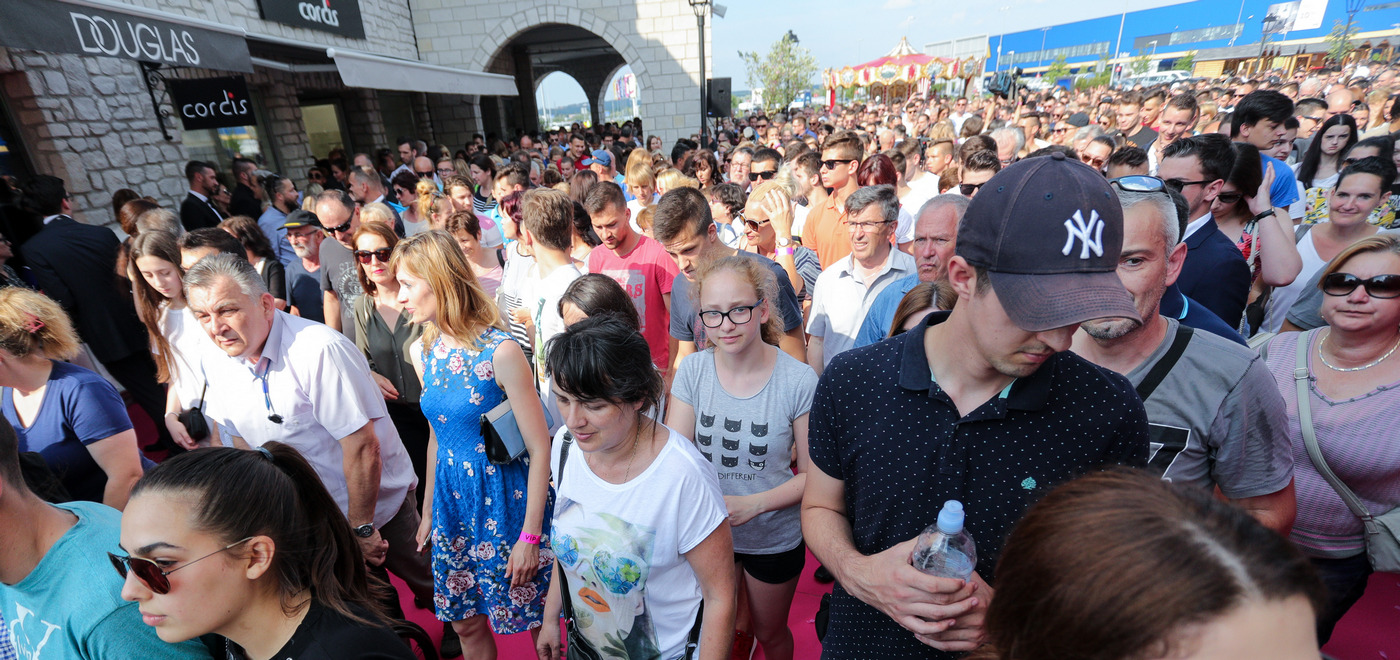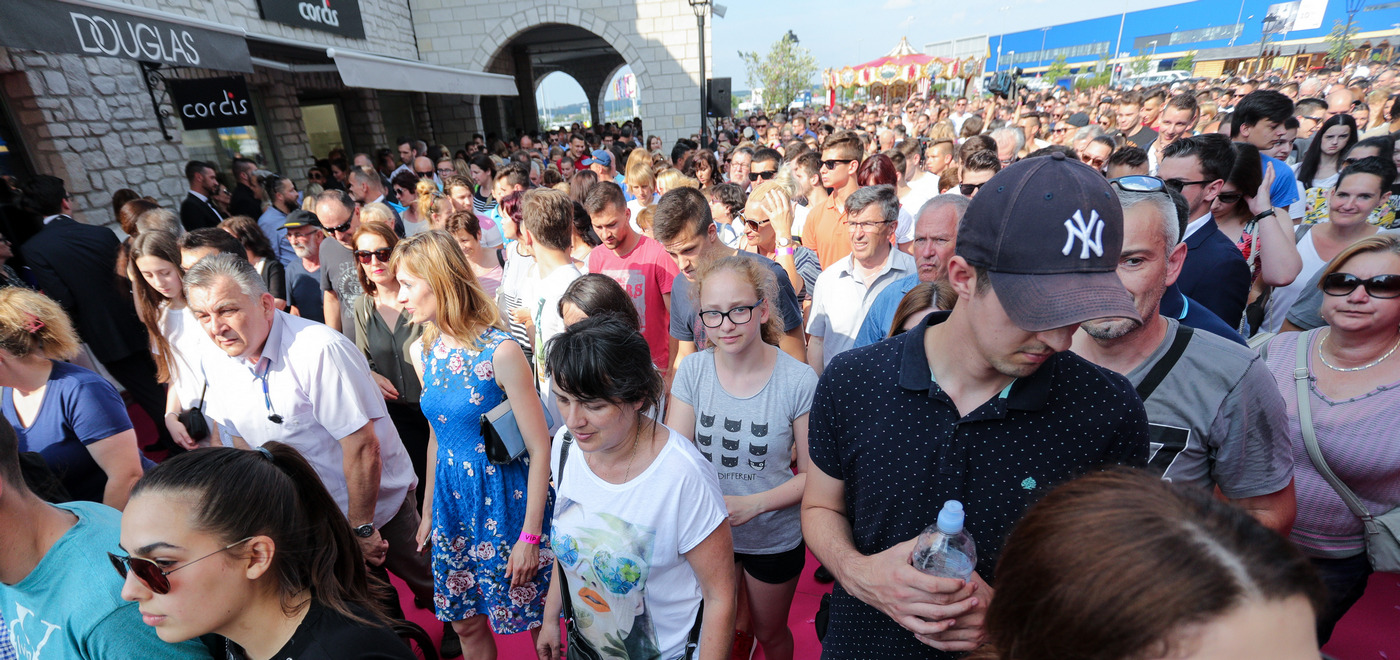 European Outlet Standards for Croatia
"Designer Outlet Croatia is a different retail concept for Croatia. Currently, only big cities and important tourist destinations have outlet centers, which attract visitors from further away. Together with our brand partners and IKEA Retail, we aim to become Southeastern Europe's favorite shopping destination, at the crossroads of Croatia, Slovenia, Hungary, Serbia, and Bosnia and Herzegovina. I would like to point out that European outlet standards will be brought to Croatia, fulfilling our customer expectations and offering a unique outlet shopping experience", added Thomas Reichenauer, founder and Director of ROS Retail Outlet Shopping, who is responsible for Center Management.
In addition to its commercial offer, the Designer Outlet Croatia offers a number of customer services, such as center information, strollers, free Wi-Fi, gift cards, mobile chargers, baby care facilities, an exchange office, chill out zones, terraces, and a future playground area. To ensure easy access, 2,500 free parking spaces and public transport links to IKEA are also included.
Sustainable Premium Village Architecture
Designer Outlet Croatia is one of the first retail objects in Croatia that holds the BREEAM international certificate for green building. Accordingly, the project includes many sustainable elements, such as the use of geothermal energy, LED lighting, solar panels on the roof, rainwater collection and its reuse for irrigation and washing surfaces, as well as an electric car charger.
The architecture of the new shopping destination is inspired by Croatian regions. Visitors will discover a replica of the Dubrovnik City Bell Tower, they can stroll along Dalmatian streets to find the Lotrščak Tower, or they can simply enjoy the view of the lively colored facades, which resemble the architecture of Zagreb.
---
Designer Outlet Croatia – Fact Sheet
Size: Phase I, 15,000 sq m GLA, further expansion planned
Location: Located in south-east Zagreb, adjacent to the A3/E71, Ivanja Reka A4/E71 junction, which has an average daily traffic volume of 50,000 vehicles. The A3 highway connects Serbia and the east of Croatia to Zagreb. The A4 motorway runs north to the affluent town of Varazdin and further along to Hungary. The Zagreb airport is only a 20-minute drive away, and the Zagreb city center is only a 30-minute drive away.
Catchment area: 1.4 million inhabitants within 30 Minutes, 5.5 million inhabitants within 120 Minutes
Tourism: Approximately 1 million tourists per year in Zagreb
Brands: More than 100 fashion & lifestyle brands
Shops: Approximately 75 shops
Parking: Approximately 2,500 free parking spaces
Investors: IKEA Centres, Kastrup, Denmark and Mutschler Outlet Holding AG, Ulm/Zurich, Germany/Switzerland
Operator
ROS Retail Outlet Shopping, Vienna, Austria
Opening hours
Monday – Sunday from 10:00 AM to 9:00 PM
---
Sign up for our ACROSS Newsletter. Subscribe to ACROSS Magazine.