The report emphasizes that a global appraisal of the 197 Swiss shopping centers (with more than 5,000 sq m of sales space) is not possible. Their size, location, profile and positioning are too different. They are an average of 30 years old and many of them have never been revitalized or repositioned.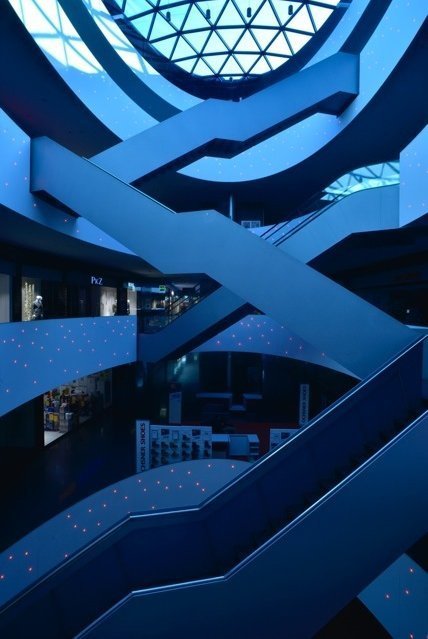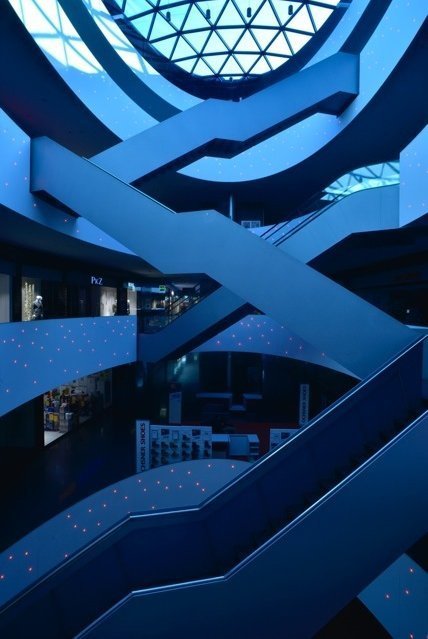 The obsolete building structure and the technical systems that need to be replaced will result in a veritable revitalization boom in the near future. However, it will not be enough to just renovate such properties. For it is also about ensuring their future market success.
In the past, such revitalizations were often associated with the creation of more sales space. Ultimately, the high conversion costs and investments also had to pay off and be justified in the form of "more rental income in future".
However, the retail landscape is now undergoing massive change. And in times of multi-channeling, digitalization and e-commerce, stationary retail outlets are suffering a crisis of identity. Whereas in the past, retailers expanded entirely according to the motto "as much space as possible", the motto today tends to be "as much space/as many locations as necessary".
Falling turnover is forcing retailers to make savings in costs, and the highest cost factors for them are rent and personnel. The consequence: reduction in rent, reduction in space, branch closures or in the worst case closing down of the business. According to the market report, around one thousand stores (out of around 5,500 today) in Swiss shopping centers will close in the next five to eight years.
Further increase in turnover at transport hubs
But let us stay in the present. The 197 Swiss shopping centers include the five largest railway stations and the Airport Shopping in Zurich/Kloten. The total space of the 191 centers (without the five railway station centers and Zurich Airport) is around 2.8 million sq m. As a comparison: In 2000, there were 110 centers with a total space of 1.38 million sq m. This corresponds to a doubling of space.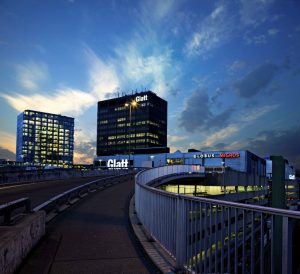 After a decline in turnover of 3% in 2015, Swiss shopping centers also suffered a loss of 1.9% in 2016 and thus performed worse than the overall retail market.
For 62% of all shopping centers, the turnover in 2016 was more than 1% lower than in the previous year. Around a fifth stagnated and merely 17% of all centers were able to increase their turnover by more than 1%.
However, in 2016, the five railway stations with the largest retail spaces (Basel, Berne, Geneva, Lucerne, Zurich) were able to increase their turnover again slightly by 2.8%. This with an increase in space by just under 2%. The space productivity of these transport hubs, which was already high, increased further accordingly.
As stated in its annual report, Zurich Airport was also able to increase commercial revenues in a challenging environment. With a space productivity of more than CHF 16,500 per sq m, it was below that of the Swiss railway stations but substantially above that of the country's shopping centers. As a comparison: The most productive shopping center is the Glattzentrum in Wallisellen with CHF 13,852 per sq m.
New addition: "Mall of Switzerland"
The market report includes an interview with Bernd Hofer, CEO of Freo Switzerland, and Nikolas Löhr, Director of Retail Marketing at Freo Switzerland. They report on the "Mall of Switzerland" which has around 50,000 sq m of GLA and which opened its doors in November 2017 north of Lucerne.
The two project managers hope that the property will also have an appeal beyond Central Switzerland and will meet the expectations of the visitors with regard to a unique experience and shopping center with a high quality of stay and wellness factor. They also want satisfied tenants who see that their decision to be part of the project from the outset was the right one. The "Mall of Switzerland" has not yet been included in the facts presented in the market report.
In general, the report is also assuming a decline in sales in 2017 too. And with a high probability, the decline will again be higher than that of the overall market. This, although many centers have higher customer frequencies, which results in a lower average purchase. This development will continue in the following years. For it is a fact that the current turnover situation is not a temporary crisis but rather a massive change in the market.
---
Top 25 Swiss shopping centers according to annual turnover (in CHF million) in 2016
| | | | |
| --- | --- | --- | --- |
| 1 | Glatt Shopping Center | Glattzentrum | 601 |
| 2 | Centre Balexert | Geneva | 407 |
| 3 | Shoppi Tivoli | Spreitenbach | 406 |
| 4 | Sihlcity | Zurich | 340 |
| 5 | Shoppyland | Schönbühl | 310 |
| 6 | Seedamm-Center | Pfäffikon | 228 |
| 7 | Zugerland | Steinhausen | 222 |
| 8 | Emmen Center | Emmenbrücke | 218 |
| 9 | Shopping Arena | St. Gallen | 215 |
| 10 | Westside | Berne-Brünnen | 214 |
| 11 | Marin Centre | Marin-Epagnier | 207 |
| 12 | Gäupark | Egerkingen | 201 |
| 13 | Centre Commercial de Crissier | Crissier | 201 |
| 14 | Centre Manor | Chavannes | 193 |
| 15 | Surseepark Shopping Centre | Sursee | 192 |
| 16 | Avry-Centre | Avry-sur-Mer | 190 |
| 17 | Centre Commercial La Praille | Carouge | 183 |
| 18 | Mythen Center | Schwyz | 178 |
| 19 | Letzipark | Zurich | 174 |
| 20 | Länderpark Shopping Centre | Stans | 170 |
| 21 | Metalli Shopping Mall | Zug | 169 |
| 22 | Centre Manor | Vevey | 169 |
| 23 | Léman Centre | Crissier | 160 |
| 24 | Wynecenter | Buchs | 153 |
| 25 | Volki-Land Shopping Centre | Volketswil | 151 |
Source: GfK Switzerland, 2017 Shopping Centre Market Switzerland
---
About the market report
The author of the "Shopping Centre Market Report Switzerland 2018" is Marcel Stoffel.
He heads up the office of the Swiss Council of Shopping Centers (SCSC) and with his companystoffelzurich advises companies from the retail and shopping center industry, focusing on strategy development as well as marketing, commercialization and leasing concepts.
The quantitative facts of the market report are based on information in the publications of GfK Switzerland.
---
Follow @across_magazine on Twitter and @across.magazine.europe on Facebook, sign up for our ACROSS newsletter and subscribe to ACROSS Magazine.
---