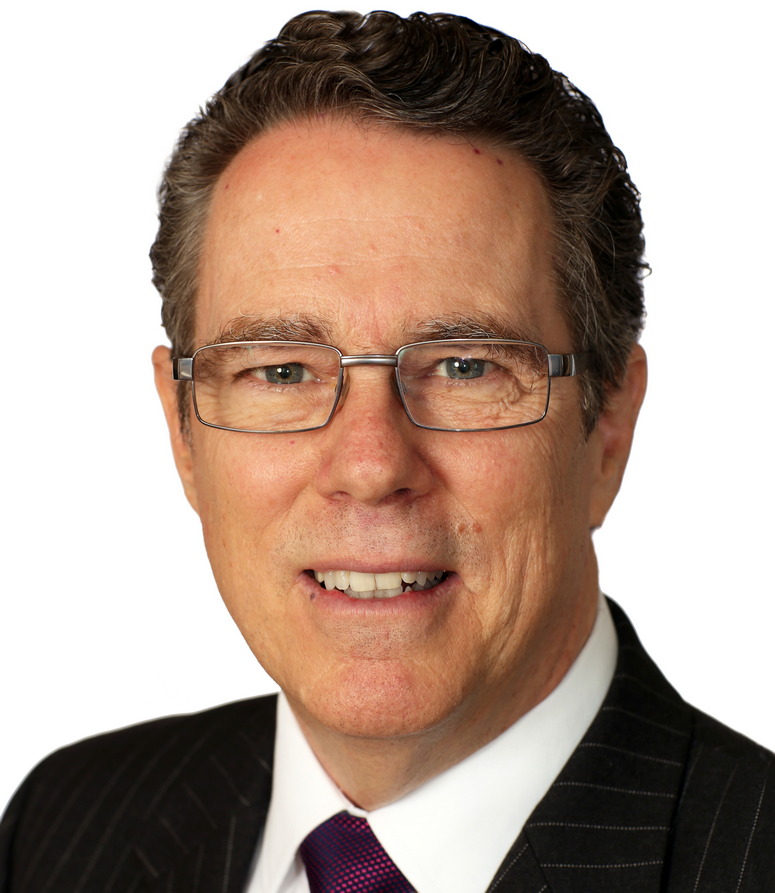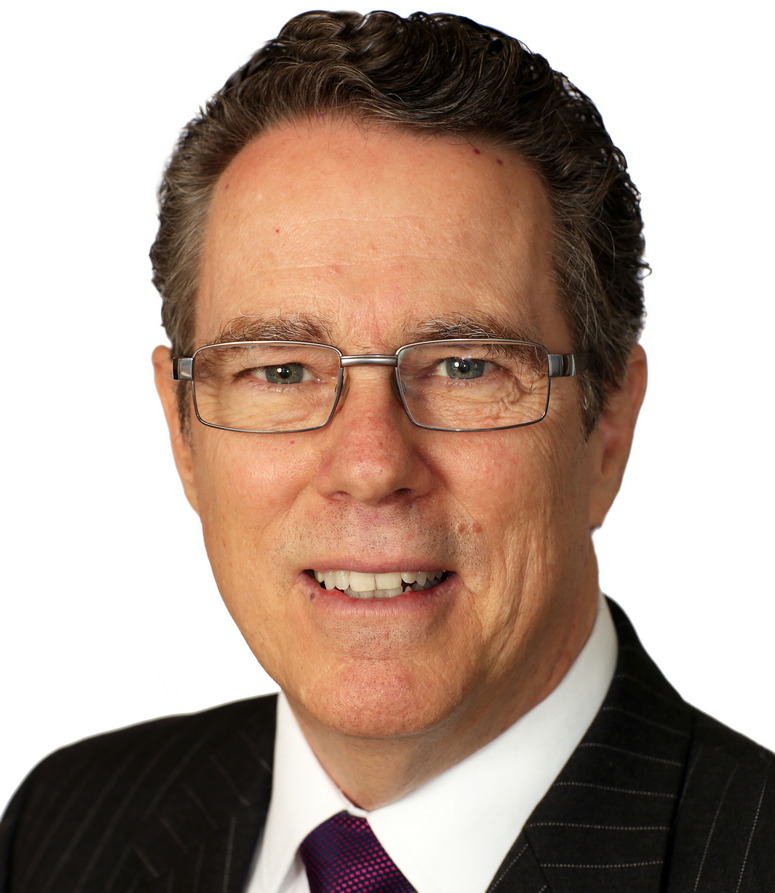 Bill Kistler, ICSC Executive Vice President & Managing Director – EMEA: "The future for the foodservice sector is bright, but as it grows, so does the need to apply greater rigor and science when planning and executing foodservice strategies."  Image: ICSC
The global retail and leisure landscape is undergoing widespread structural change — change significant enough to require operational and strategic adjustments by some occupiers and investors, but ultimately, change that enhances the customer experience, efficiency, and convenience and that rewards entrepreneurs, the skilled, and the brave.
This change is driven by a number of macro demographic trends. The United Nations predicts that the global population will keep on rising until the year 2050, at which point it will reach 9 billion and, according to Ernst & Young, 70% of the global population will then also be urban.
This is not a new phenomenon; for centuries, people have flocked to centers of commerce. What is striking about urbanization today, however, is the sheer scope and pace at which it is occurring. Closely linked to the urbanization trend is the growth of the middle class, which is now the dominant class globally and is forecast to grow to 4.9 billion by 2030.
While most of this growth will occur in the developing world, and in China and India in particular, every region will contribute to this trend (the exception being the United States, where the middle class is actually shrinking). The middle class is also becoming richer, better educated, and more technologically connected.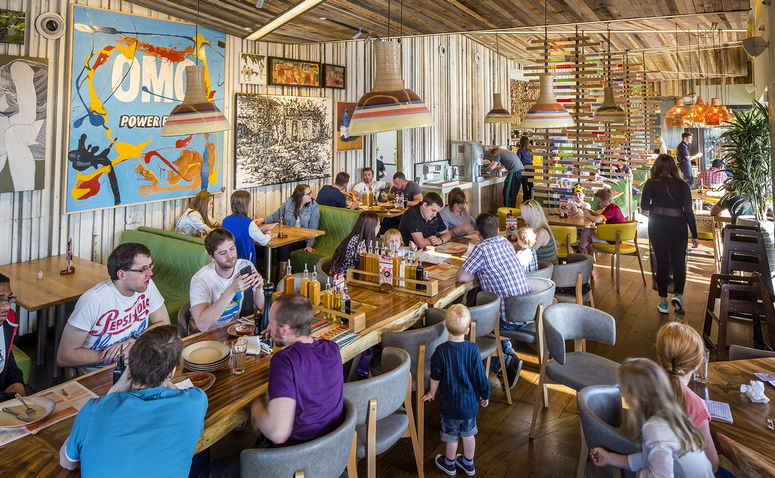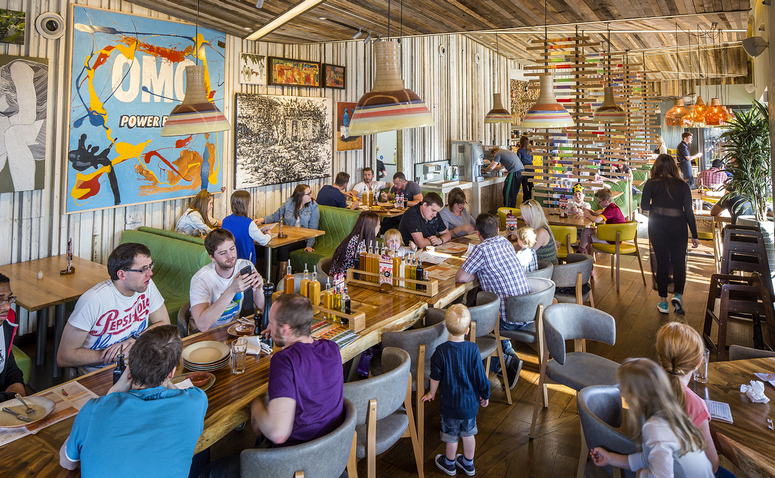 E-commerce already a global phenomenon
Today, 3.5 billion people have access to the internet, according to the International Telecommunication Union (ITU). Most users are younger than 30 years old, have short attention spans, and are characterized by a lack of brand loyalty. While smartphones and tablets are currently at the forefront of internet access technology, new technology is continuing to emerge and will drive internet usage still further.
While e-commerce is already a global phenomenon, there are significant regional and national nuances. Consumer behavior varies by country and region. South Korea, the UK, and the United States have highly-developed online markets, but some developed markets, even mainstream Western European ones, are seeing slower online uptake.
Despite these regional variances, one constant remains: Consumers are now demanding more than ever before from their retail and leisure experience and expect to have a choice of channels through which to transact and interact.
They are demanding a seamless, omni-channel experience: ordering via smartphones, social media sites, or websites with pick-up in store (or vice versa). In retail places, foodservice has started to play a fundamental role in meeting these increasing visitor expectations.
Precious time
Perhaps the most important macro trend, however, relates to time and the "experience economy." For an increasing number of people, particularly the millennial generation, time is more precious than material objects or "stuff." "Peak stuff" is now a notion spreading through the Western world, whereby owning things is no longer a necessity and people would rather live through memorable experiences that they can share.
This is leading to insatiable growth for experiential and destination retailing—places increasingly need to be destinations in their own right and offer an experience beyond pure retailing to compete for our precious time.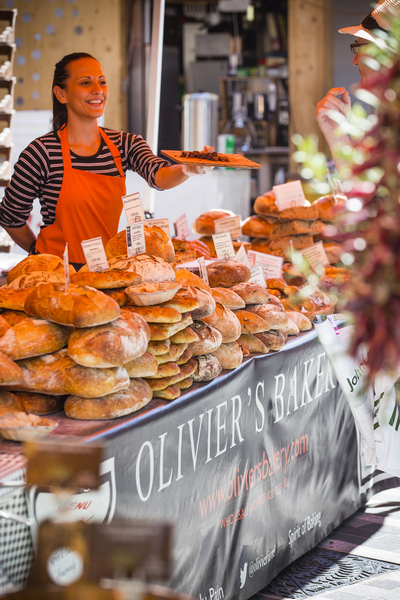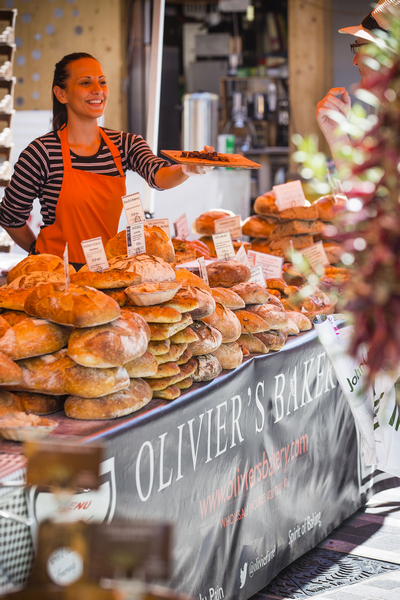 The combination of these trends and ever-evolving consumer expectations is having a huge impact on the retail and F&B sectors, both in terms of consumer spending patterns and space allocation to F&B. In recent years across most countries, consumer spending on foodservice has been outpacing grocery spending and indeed all retail spending.
In the United States, sales at restaurants and bars overtook spending at grocery stores for the first time in March 2016. The swing in Europe is not so pronounced as yet, but it is certainly moving in the same direction.
Landlords are certainly taking note. The F&B market has undergone a remarkable transformation in recent years, not only in terms of the size of the sector but also the diversity and quality of the offer. The benefits of a strong foodservice offering are well-documented; well configured and complementary dining and socializing provision is one of the most effective ways of incorporating diversity and vitality to shopping centers.
A vibrant and evolving F&B offer can differentiate retail spaces and, as part of an integrated, broader leisure offer, can help meet the ever-changing consumer demand and expectation for experience. This can in turn boost dwell time and overall scheme sales, as well as provide consumers with a reason to keep coming back.
Up to 25% allocated to food in new destination schemes
It is no surprise, therefore, that the amount of space dedicated to F&B is increasing each year. While this varies greatly by market and region, according to JLL the amount of space typically dedicated to gastronomy within existing schemes in the UK has grown from 5% 10 years ago, to 10-15% now (compared with approximately 8.5-9% in the United States and Canada, excluding non-anchor tenants and outparcels) and is forecast to reach 20% of total space by 2025. New destination schemes in these markets typically have up to 25% allocated to food.
In Asia, moreover, there is a strong eating-out culture and the natural evolution of F&B space within shopping centers has effectively been bypassed by the development of "mega malls," often with up to 30% of space dedicated to F&B.
Expansion is not without risks and challenges, however. As James Brown, International Director & Head of EMEA Research & Strategy at JLL, commented: "More F&B space does not necessarily equate to success. The F&B sector is going through a period of exciting and rapid growth, but this is unlikely to last forever. Growth masks imperfections and it is when the market turns that these imperfections are amplified and poorly conceived or executed foodservice strategies come to light. Despite huge opportunity, the future for F&B needs careful consideration—evolution and growth come with challenges and risks, to restauranteurs and investors alike."
Navigating opportunity, identifying risks and challenges, and planning successfully for the future of foodservice within the shopping center space requires detailed research and analysis. There is no "one size fits all" solution—an appropriate foodservice offer, combined with effective implementation, will reap rewards.
Landlords must know their own customer, catchment, and competition, and customize the food offer accordingly; this is arguably far more important and complex for food than for retail. They must be aware of the trends shaping the food market and ensure that offers remain fresh and vibrant. They must be alert to the current and future disruption caused by technology. They need to get much closer to operators, understand their business models and requirements, and guide them on their shopping center journeys.
Finally, they need to put steps in place to measure the benefits (both direct and indirect) that food brings to their centers—without evidence, how can improvements be made?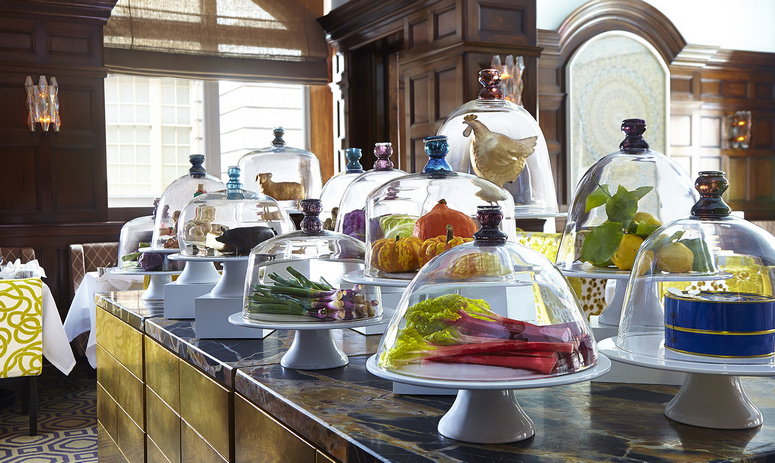 Greater rigor in planning and executing foodservice strategies
The ultimate challenge for landlords is to persuade visitors to return (and return again), which means harnessing new foodservice trends, designs, and emerging cuisines and pursuing an inventive edge.
Trends range from the integration of digital into the dining offer, to the demand for local and artisan foods, to the rise in highly personalized and innovative dining experiences. There is also a need to comprehend operational foodservice nuances like never before and to appreciate the clear segmentation in what is becoming an increasingly diverse and sophisticated sector.
Bill Kistler, ICSC Executive Vice President & Managing Director – EMEA, says: "The future for the foodservice sector is bright, but as it grows, so does the need to apply greater rigor and science when planning and executing foodservice strategies. In order to provide the retail and leisure industry with guidance and insight to navigate the opportunities posed by the foodservice sector and help plan successfully for the future, the ICSC commissioned JLL to carry out a global study providing a holistic, 360-degree view of the current landscape, challenges, risks, opportunities, and future outlook for foodservice within the shopping center space."
Specifically, the research study addresses the following questions:
How do the business models of foodservice operators differ from retailers within shopping centers?
How can we segment the foodservice market?
Which sectors are growing and which concepts are the most innovative?
What are the direct and indirect benefits of foodservice to retail places and shopping centers?
Can these benefits be quantified/benchmarked?
What are the key drivers of performance for foodservice operators and landlords?
What impact is the huge growth in foodservice space having on the investment in, and the leasing, valuation, and asset management of shopping centers?
What are the major risks and challenges to further growth in foodservice within shopping centers?
Where are the best-in-class examples of excellence in foodservice within shopping centers globally?
What can we learn from these places? What does the future of foodservice within shopping centers look like?
The study's findings, which include views and insights from the full spectrum of global stakeholders within the industry, from occupiers to investors, will be officially unveiled at the ICSC "Food for Thought" Conference on March 29-30, 2017 in Austin, Texas—the ICSC's inaugural event devoted to the role of F&B in retail real estate.
This conference draws from research and experienced industry leaders to delve into logistical concerns and overall strategy for using F&B as a retail anchor, entertainment source, and traffic driver.
A European launch of the report will take place at the ICSC European Conference on April 24-25, 2017 in Warsaw, Poland.
For further information regarding the ICSC/JLL research study, please contact Sarah Cole, Manager of International Research, at scole@icsc.org.