Etele Plaza is due to be Budapest's last major shopping center development, combining popular fashion brands, modern and efficient architecture, and an enviable location. It is Futureal's most significant retail project currently under development and is due to be a 53,000-sq-m shopping and entertainment center in Újbuda in southwestern Budapest.
Once completed, it will provide the largest variety of shopping and entertainment facilities in its catchment area and is expected to attract up to 40,000 shoppers per day.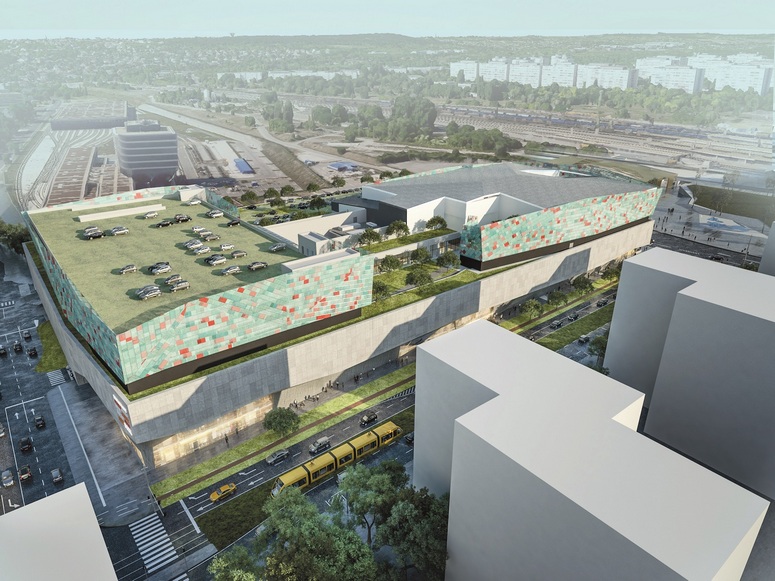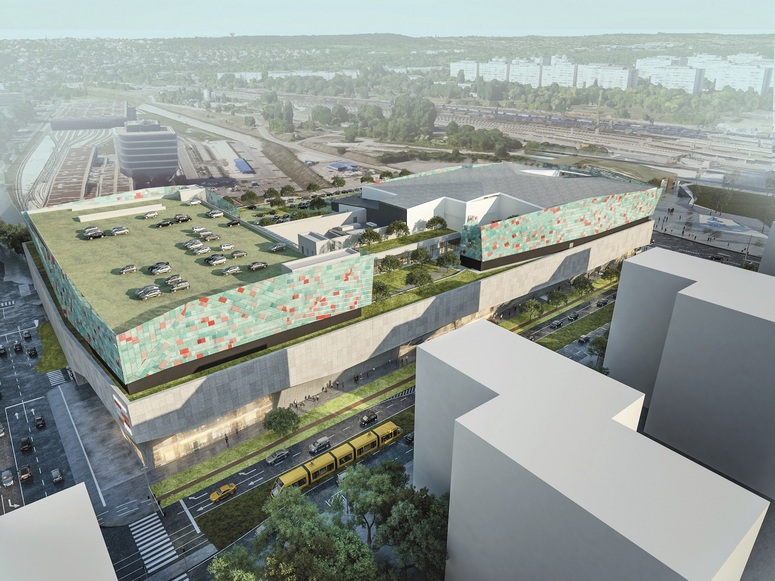 Etele Plaza's outstanding location is strategically placed at the city's newest and largest public transport hub and next to two major highways and six different public transport terminals featuring one metro line, three tram, 27 bus and 23 coach lines, carrying up to 165,000 passengers per day.
This intermodal transportation hub includes national, international, and regional train services, along with tram, metro, bicycle, and bus services, and will allow the center to attract both local and more remote shoppers. Although it is a standalone building, Etele Plaza will be completely integrated into the neighborhood, with its ground floor welcoming the flow of local and regional commuters traveling into the city.
Hungary's most environmentally-friendly shopping center
Concept-designed by world-renowned architects Chapman Taylor, the building will feature a minimalistic and modern design. Particular attention has been paid to the materials used to make the building as energy efficient as possible and minimize future operating costs for tenants.
Designed as a seven-level building, it will feature 1,200 parking spaces, with VIP parking and over 200 extra-large family parking spaces catering to three retail floors, a food and beverage court, multiplex cinema, chill-out lounge, a roof terrace, and an indoor and outdoor adventure park.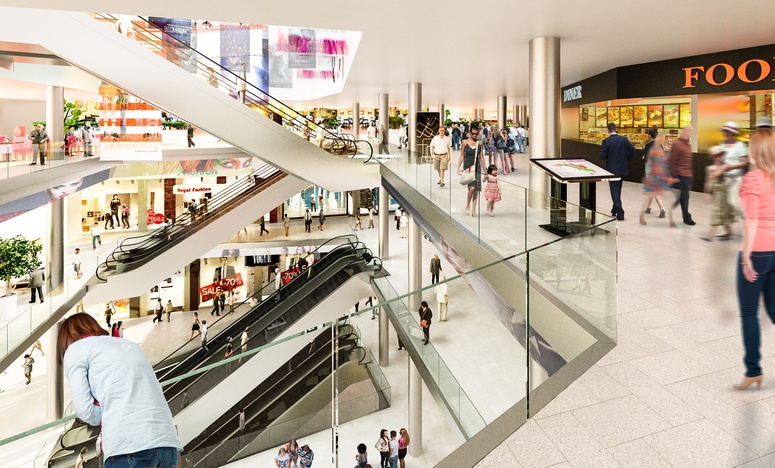 Architecturally, the elegant large building will bring a new focal point to the neighborhood with its gemstone-inspired shape and all of the functional details of Etele Plaza have been designed with sustainability in mind, from the usage of district heating and an energy loop system, to free cooling and water management.
When finished, Etele Plaza will be the most environmentally-friendly shopping center in Hungary as a result of Futureal Group's deep commitment to sustainable development. As a founding member of the Hungary Green Building Council, Futureal is a pioneer in designing and building its commercial projects following the Building Research Establishment Environmental Assessment Method (BREEAM).
The emphasis of Etele Plaza will be on quality fashion and the center will feature a varied mix of international and local brands. Futureal is in discussions with international brands that are not yet present in the region and is working hard to confirm the first retailers by the end of the year.
One of the most progressive qualities of the Futureal Group is that it continuously keeps abreast of current and future trends and integrates them into its buildings and tenant mixes. As a result, Etele Plaza will be the only shopping center in Budapest to offer double-height shop windows to its tenants with double-decker units. Anchor stores will also have larger units than those given to them in other local shopping centers (that can't expand due to space constraints), enabling them to display their full range.
The center will have an abundance of well-designed common and leisure areas and a key element of Etele Plaza will be the ideal balance between fashion and leisure offerings.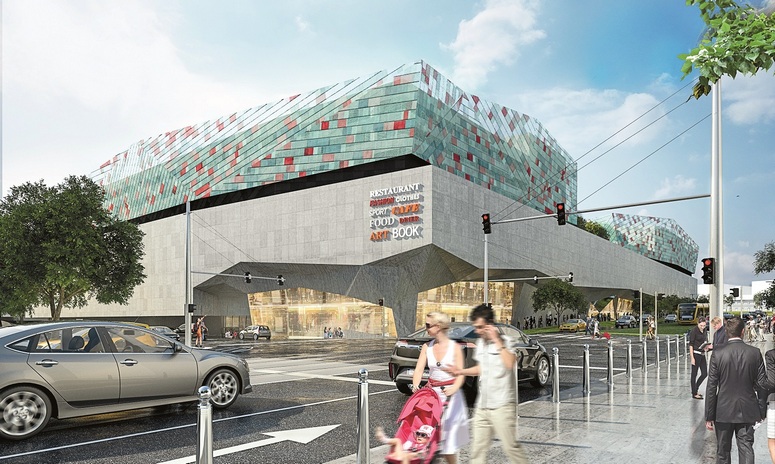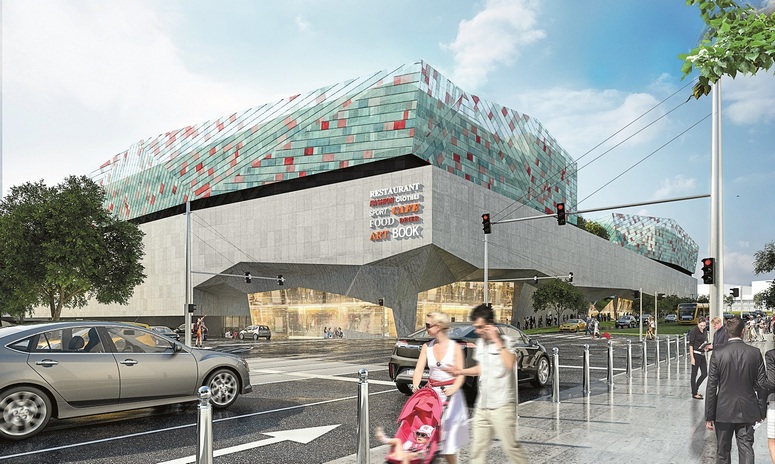 Looking for new technologies
Futureal keeps abreast of the needs and shopping habits of current customers, but also those of younger generations like the post-millenial generation, which will shop at Etele Plaza when it opens at the end of 2019. The center's marketing will be aimed at all relevant customer segments to engage them in ways that work best for them.
In addition, Futureal is always looking for new technologies that will make the shopper's life easier. Etele Plaza's systems will facilitate shoppers' orientation in the center and parking areas while also providing behavioral analytics and loyalty programs to enhance consumers' overall shopping experience.
About Futureal
Futureal are one of the top 10 real estate developers in Europe, with investments centered on Hungary, Poland, and Romania. A family-run company, it was founded by Péter Futó and Gabor Futó (Chairman) and moved into property in 2003. They currently employ over 150 real estate professionals, with over €500 million-worth of properties already developed on 350,000 sq m and €1 billion-worth of projects still in the pipeline aiming to cover 700,000 sq m of GLA.
As one of the most experienced developers in the region, Futureal has a wealth of experience on long-term, large-scale urban projects. These involve the successful regeneration of local communities by providing improved infrastructure and public transport and establishing sustainable, transparent structures with public partners.
The Corvin City Regeneration, Futureal's flagship project, is the largest urban regeneration project in CEE, with over 22 hectares situated in the heart of Budapest. It has a gross value of €850 million in the private program and of €72 million in the public program and was selected for the 2011 Fiabci Prix d'Excellence in the Specialized Projects category and for the best mixed-used development project in Europe at the International Property Awards 2010. It includes more than 2,000 residential properties, six office complexes, the Corvin Plaza shopping center, and two boutique hotels.
Further urban regeneration projects by Futureal include Kelenföld City Regeneration (36 hectares, more than 750,000 sq m of buildable area) and Mardárhegy Land Development (100,000 sq m).