Ingka Centres has announced that it is investing €2 bn to launch three new urban mixed-use projects in China, in the cities of Changsha, Shanghai, and Xi'an. These IKEA-anchored projects will have a combined GLA of 450,000 sq m and will be among the company's first mixed-use "city center" destinations. They will include LIVAT retail-led meeting places and, for the first time ever, IKEA-inspired apartments and office towers. They will provide excellent opportunities for international brands seeking expansion in the fast-growing Chinese market.
The schemes are part of Ingka Centres new strategic vision to invest €5.8 bn globally, to create new "meeting place" destinations that continue to appeal in a more omnichannel world. The destinations will go far beyond shopping and will be places where people want to spend their time, socialize, exercise, live, and work. The vision will include taking mixed-use "meeting place" concepts to city centers for the first time, not just to the edges of cities, where the company's projects have traditionally been located. An investment of €3 bn will be used to target 30 cities in Asia, Europe, North America, and Oceania, and the new destinations could include retail, residential, hotel, and community spaces, depending on their surrounding demographics.

Set to Open in 2020
Ingka Centres' first mixed-use city center concept will be in Changsha, in the Hunan Province. An investment in the amount of €565 m is being used to deliver this 400,000-square-meter GBA project in Eastern China, which is set to open in 2020. It will include a 130,000-square-meter GLA LIVAT Centre and IKEA store as well as a 30,000-square-meter tower comprising 551 IKEA-inspired units that can be used as either apartments or office space. It will be a brand-new community for living, leisure time, and working.
In Changsha, the 30,000-square-meter tower will be branded as SOHo (small office home), reflecting the units' dual use as residences or offices. The fully-furnished units will be specially created with IKEA retail's design team to reflect the uber-cool Scandinavian design the brand is renowned for. Each unit will boast bright colors, natural light, multi-functional space, and sustainable features. The project marks Ingka Centres' first foray into residential and office development, and they have been designed with the needs of busy millennials in mind.
The project in Changsha includes IKEA-inspired units, comprising 30,000 sq m. Images: IKEA for Inspiration and Reference
Jan Kristensson, Expansion and Development Director at Ingka Centres, explained: "We are creating homes for young people who may be living away from home or working in the city for the first time, so each unit's design will be full of life and inspiration. Our urban mixed-use projects will be true 'meeting places' in which people can enjoy modern urban lifestyles. Changsha will feature social spaces, gyms, reading areas, and FIKA Swedish-style coffee spaces within the SOHo tower. This will all be alongside a significant office and IKEA-anchored retail element. It marks a new step for us, moving away from a traditional approach, as we follow our customers to create communities that engage them based on their changing requirements."
The new Changsha project will be home to 350 different commercial tenants. It will provide a significant opportunity for international brands seeking expansion in the Chinese market as many of the cultural and legal barriers to entry will have been negotiated by Ingka Centres. Hundreds of international brands, from Hugo Boss to Intimissimi, Apple, and Taco Bell, have used the company's portfolio, which currently consists of 45 destinations across the world, to expand internationally.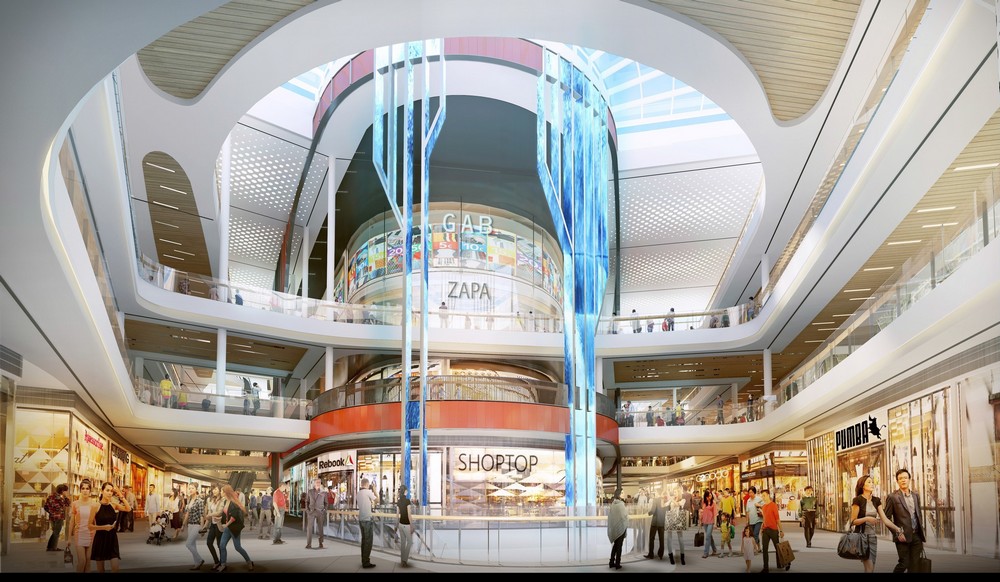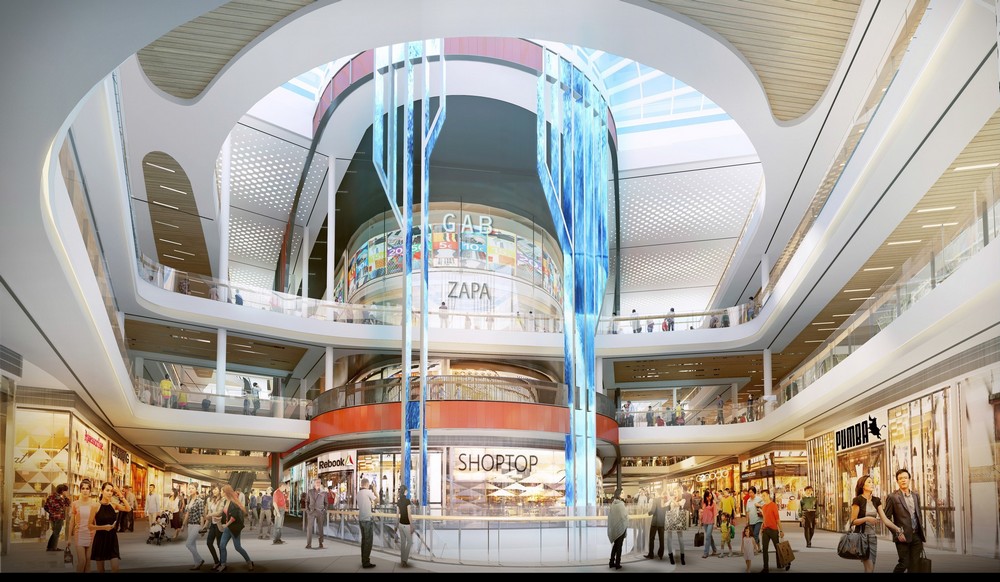 Spotlight on the LIVAT Brand
However, Ingka Centres is aiming to increase this figure to 70 locations in existing and new markets by 2025, hosting one billion visitors annually. In China, the company is also investing €1 bn to develop a 300,000-square-meter GBA mixed-use project in Shanghai, which is scheduled to open in 2022. It will include a LIVAT meeting place with public spaces, as well as offices towers, and will represent Ingka Centres' largest investment in a single project. It is also investing €546 m to develop a LIVAT meeting place, an IKEA store, and offices with a GBA of 400,000 sq m in Xi'an, in the central Chinese province of Shaanxi. "China presents exciting opportunities for us and our partners. It has a fast-growing middle class and is one of three countries, along with India and Nigeria, expected to account for 37% of the projected growth of the world's population by 2037. It's why we're investing in China and continuing to expand there," Kristensson explained.
Ingka Centres has significant experience in the country, in which it already runs three IKEA-anchored regional shopping centers, operating under the brand name LIVAT in Beijing, Wuxi, and Wuhan. A key part of the company's new vision will also see it embrace the digitalization of retail, with its Chinese projects being central to this. It is calling its Wuxi LIVAT mall in China a "digital mall" because of the services it offers. Its digital features are based on WeChat, the country's largest social media platform, with loyalty programs that encourage conversations with customers via Wi-Fi and point of sales. Ingka Centres says it helps them to know their customers in a deeper way, which means they visit Wuxi LIVAT at times most relevant to them. The technology has increased footfall.
"We are excited about our expansion in China and around the world, which will create next generation meeting places in which shopping is just one part. We look forward to discussing the opportunities our new projects will provide with our partners in 2019. International expansion continues to be a key driver of growth for brands, and we will keep delivering high footfall locations that will help them do this, with new projects and upgrades across our existing portfolio," Kristensson concluded.