News from Global Mutual, the 2009 fully integrated London and Los Angeles-based property investment and management platform, which was founded in 2009: The company is set to introduce "Affinity Outlets". This will be the new, single brand for the three outlet schemes acquired in 2017 situated in Stoke-on-Trent, Fleetwood and Bideford, thus creating Affinity Staffordshire, Affinity Lancashire and Affinity Devon.
The introduction of this family of brands to the market is a proposition for both the company and prospective new retail partners. From early summer 2018, the schemes previously known as "Freeport Talke", "Freeport Fleetwood" and "Atlantic Village" will be united and collectively named. Affinity wants place emphasis on essential elements to achieve excellence in outlet retail: a strong line up of brands, extraordinary savings, welcoming environments and high standards of service.
Uniting these outlets should provide them with a strong and contemporary identity, a shared proposition and common set of values. Each center will become part of the Affinity family which gives great scope for new tenants to secure sites across the brands in multiple locations, currently anchored by M&S Outlet and Gap Outlet. Global Mutual's main intention for launching the Affinity brand is to enhance the customer experience, broaden the outlets' appeal and drive growth.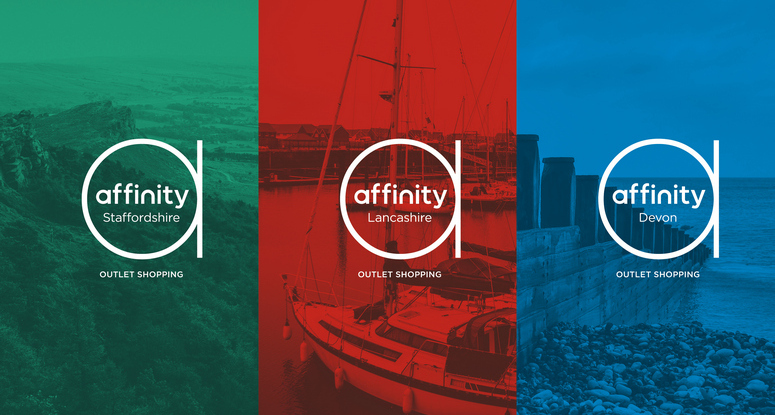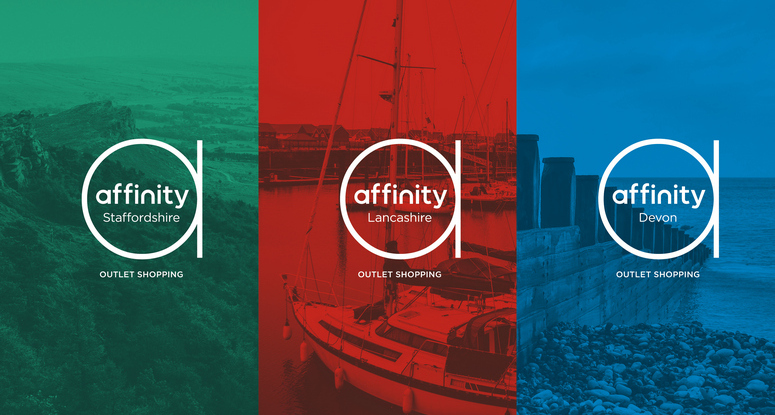 Connection and Closeness
Nicky Lovell at Global Mutual said: "Ours is a simple philosophy – by creating spaces that make our retailers and customers happy, we also create commercially vibrant environments – where people want to spend both money and time. As the 'Affinity' name suggests, the essence of our new brand is 'connection and closeness'. We aim to forge relationships with our customers and partners that are based on understanding. We constantly strive to create, nurture and sustain our valued relationships. We build loyalty and create affinity." The Affinity outlet portfolio will be launching to the public soon with a renewed marketing strategy and focused investment, all three outlet centers in the portfolio are anticipating significant uplift in their key metrics.
Also intu recently rebranded one of its malls: "Puerto Venecia" is now called "intu Puerto Venecia". Located in Zaragoza, northern Spain and occupying over 206,000 sq m, the scheme broke the mold when it opened in 2012 by combining a comprehensive retail mix with extensive leisure activities all centered around a lakeside environment. The roll out of the brand at "intu Puerto Venecia" is part of intu's brand strategy, which was launched in 2013 and has since seen its prompted brand awareness rise to 75% and its net promoter score, a measure of customer satisfaction, rise to 70.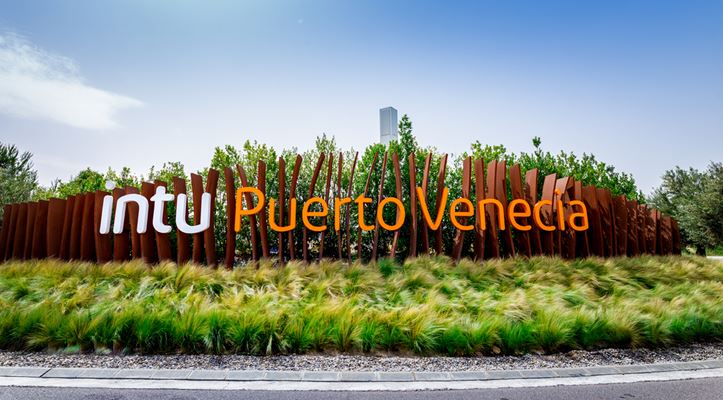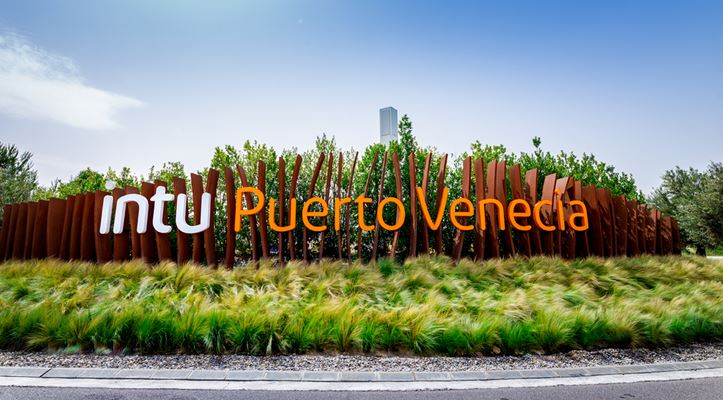 Part of a change process
The rebranding acknowledges the changes that have been made to the center since intu acquired it in 2015, and the continued focus on delivering against the brand's purpose of making customers smile and helping tenants flourish.
David Fischel, chief executive for intu, said: "Rebranding 'intu Puerto Venecia' further demonstrates the success of our entry into the Spanish market and the strength of the intu brand. We are the only shopping center landlord with a consumer-facing brand spanning both the UK and now Spanish markets. We have a highly concentrated portfolio that allows us to offer shoppers and tenants the very best locations, with superb retail and leisure along with our unique customer experience. We are committed to creating compelling, joyful experiences that bring a smile to the faces of our shoppers and helps our retailers flourish. Five years on from the creation of the intu brand, this is a major step for us and I couldn't be more excited about our plans for the future."
intu is also enhancing the shopping resort by improving its public realm, curating a comprehensive guest event program and rolling out its successful digital customer relationship program making use of five years of experience from in-house digital engagement team. "intu Puerto Venecia" is the second shopping resort in Spain to be rebranded under the intu name following the relaunch of the 120,000 sq m Parque Principado as "intu Asturias" in 2015.
Generally, the relevance of a–new–name for properties in generally should not be underestimated. (Re)branding should be the result of a positioning strategy and correspond to what the respective target group thinks and perceives of the mall.
Sign up for our ACROSS Newsletter. Subscribe to ACROSS Magazine.