A major announcement was made last February: A joint venture between redos real estate and a real estate fund managed by Morgan Stanley Real Estate Investing consolidated Rhein-Ruhr Zentrum in Mülheim via three transactions. The three aforementioned transactions concerned the three sections of the interconnected building complex: the office tower, which was owned by Bouwfonds, the Karstadt Arkaden, which belonged to Highstreet, and, naturally, the actual Rhein-Ruhr Zentrum, in which Blackstone held 90 percent and ECE held 10 percent.
The original, complicated ownership structure was the reason behind previous refurbishment failures. Although all parties involved always pored over modernization plans, no agreement was ever reached. Due to the structural characteristics of the ensemble, independent efforts made no sense. As a result, stagnation ensued, and the years passed by uneventfully.
Christine Hager, Managing Director / Head of Shopping Center Asset Management at redos, explains: "With us and Morgan Stanley as the new owners of the complex, the cards have been reshuffled. Finally, comprehensive revitalization is achievable. We are investing around 200 million euros with the aim of turning Rhein-Ruhr Zentrum into a European center of Generation 4.0."
Construction to Commence in 2020
The shopping center, located in the federal state of North Rhine-Westphalia, is one of the most well-known in Germany. This is due, in no small part, to the fact that it opened its doors as early as 1973. With a total leasable area of approximately 140,000 sq m, around 180 units, and various entertainment facilities, Rhein-Ruhr Zentrum ranks among the five largest shopping centers in the country. Due to its location in the Ruhr area, it boasts the largest catchment area in Europe, ahead of London and Paris metropolitan areas. It attracts roughly 7.5 million visitors annually. Tenants include Aldi, C&A, Hallhuber, H&M, L'Occitane, Rituals, Runners Point, and Saturn. Center management is – and will remain – in the hands of ECE.
The project developer, HLG, is responsible for the planned reconstruction measures. Managing Director Christan Diesen comments on the schedule: "We are currently in the concept phase. We intend to submit the building application during the second half of 2019. We expect the construction work to commence by the second quarter of 2020 at the latest – without interrupting operations."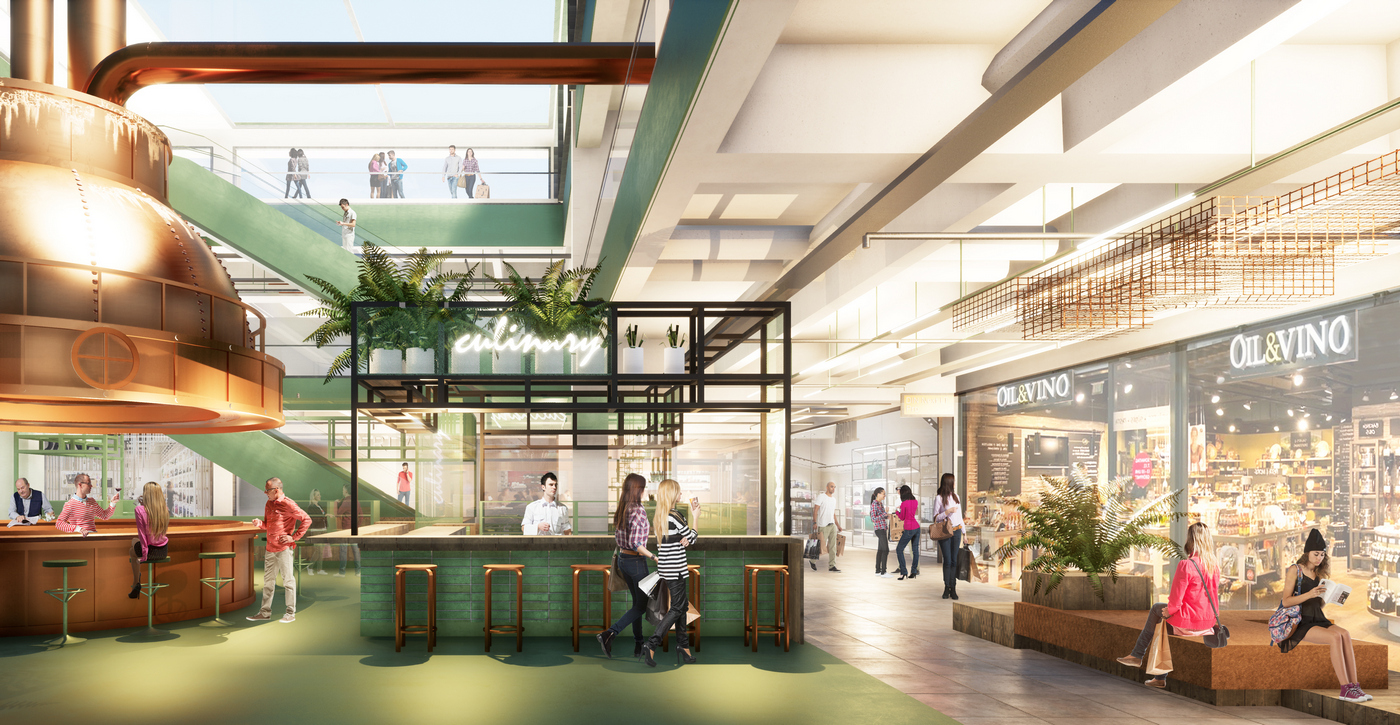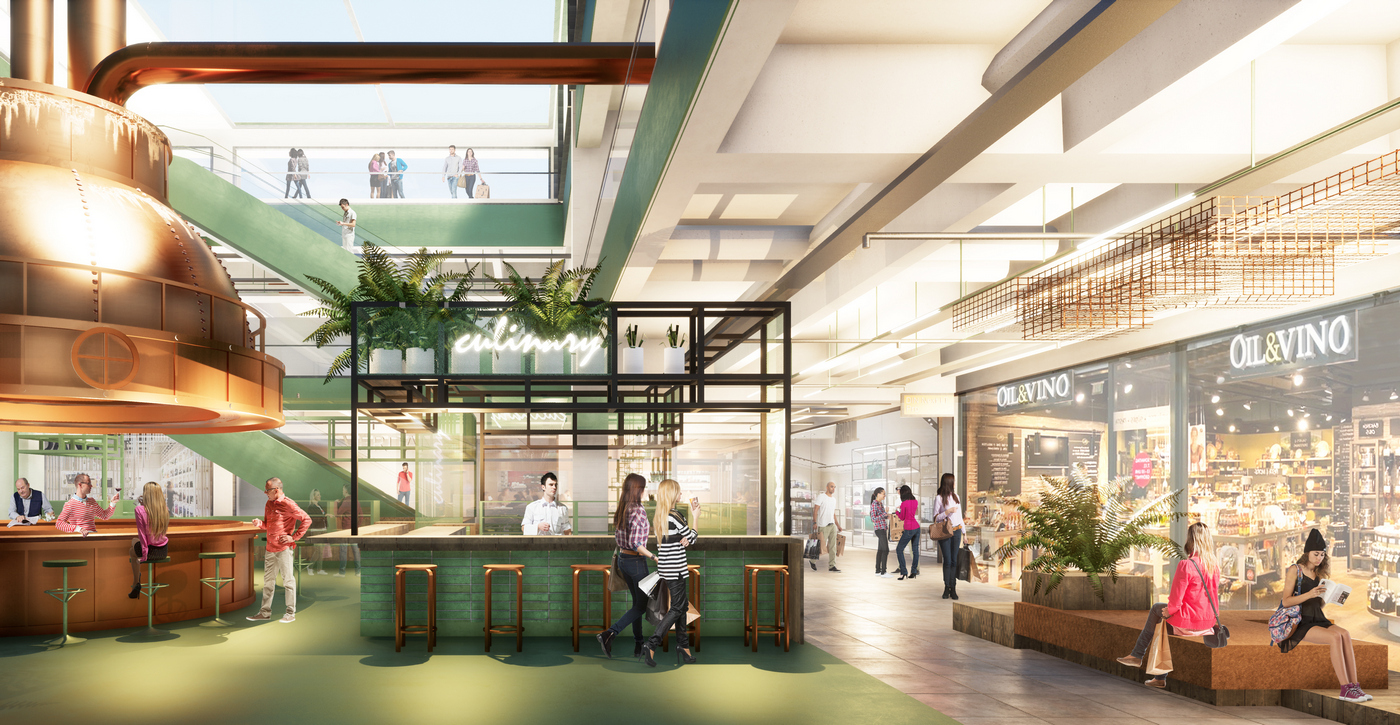 Improved Service and Quality of Stay
What main measures are to be undertaken? The entrances will be modernized, new floors will be laid, and a redesigned lighting concept will be installed. This should give the center a more inviting appearance. In addition, new seating facilities will be installed throughout the building, more plants will be integrated, and signage will be optimized. Accessibility will also be improved. Parking spaces will be widened from 2.2 meters to 2.5 meters. In addition, the shopping, experience, and entertainment facilities will be enlarged.
New, younger brands will be added to complement the existing mix of sectors and tenants. When selecting new tenants, future-proof omnichannel concepts that link online and offline offerings in a meaningful way and focus on customer service will play a decisive role. For the construction phase, redos is currently working with ECE on a vacancy and interim concept that includes both pop-up shops and a showroom.
Hager emphasizes that the revitalization is one of the most comprehensive retail real estate projects currently underway in Germany: "One must bear in mind that there are only a few new shopping center developments in Germany – and certainly not of this dimension. HafenCity Hamburg is the only place in which a new XXL shopping paradise, covering more than 80,000 sq m, is scheduled to be built". When completed, Rhein-Ruhr Zentrum will feature 86,500 sq m of formally approved retail space. In addition, considerable space will be allocated for the aforementioned gastronomic offers, services, etc.
It comes as no surprise that, in light of the committed modernization plans, no name has been carved in stone. As well-known as "Rhein-Ruhr Zentrum" is, the wording is difficult to use in the marketing language. In this regard, the dice have not been thrown yet.
Sign up for our ACROSS Newsletter. Subscribe to ACROSS Magazine.