ACROSS: Which relevance does the organization of sporting events have for a mixed-use-center like Eurovea?
OLGA HAMMER: Events are an integral and very important part of life in a shopping center. In the case of mixed-use properties it is even more important, because the concentration of people who spend more time in the shopping centers is higher.
By offering the right mix of events (culture, sport, entertainment, interactivity), we build very specific, close and personal relationships with our visitors, as well as with the "inhabitants" (people working and living in Eurovea). For mixed-use properties, it's important to remember that people working in your neighborhood are stable- daily visitors, who expect more than just regular visitors.
Variability, and an interesting offer of events could become the basis for building loyal relationships in the community. If you are able to offer exceptional and meaningful leisure activities, people are more willing to accept you as a "good neighbor", and you can bring new life and energy to your city.
ACROSS: Are the Slovak people especially interested in sports?
HAMMER: Definitely yes. Many Slovaks live with sport in their heart and soul. We are passionate fans of hockey, football, skiing, and also athletics and water sports. We have world champions and a few Olympic medalists as well. Sport in the capital city is even more important for people who live here than for people in countryside.
In the morning and in the evening, you can find many people in Bratislava running, riding a bicycle, or roller skating, and that is why sporting events are always attractive. Health and a healthy lifestyle are now perceived not as a modern trend, but rather as a necessity to balance a demanding professional life.
ACROSS: Right now, Eurovea offers an ice rink with 800 sq m to its visitors. What are your experiences with this?
HAMMER: The outdoor ice rink is a great attraction for people, and it's a lot of fun. Parents teach their children how to skate, groups of young people come here to ice skate together after school, weekends are full of families, and in the evenings we also have a lot of young people who play sports.
The ice rink is the ideal place for us to organize events together with the Slovak Olympic Committee, the Slovak Ice Hockey Federation, and the ice skating and curling union. Representatives of these sports have the opportunity to demonstrate and help the public to try these sports.
Usage of the ice rink, ice skates and helmets are free, so it's really a service for the public. It is a pleasure for us if people feel good here, and they have fun together with their loved ones.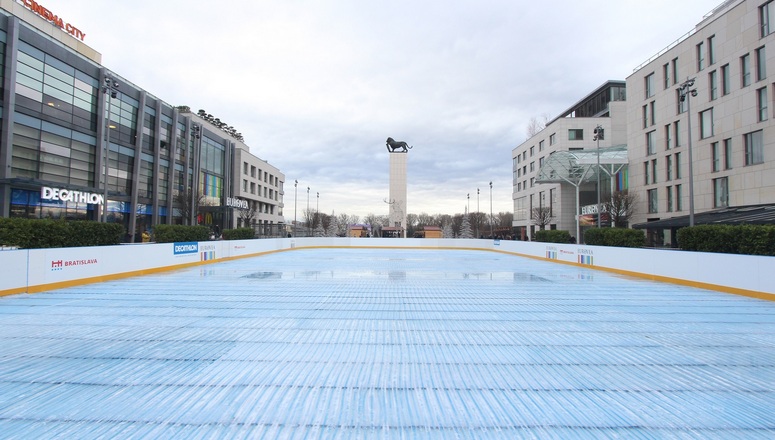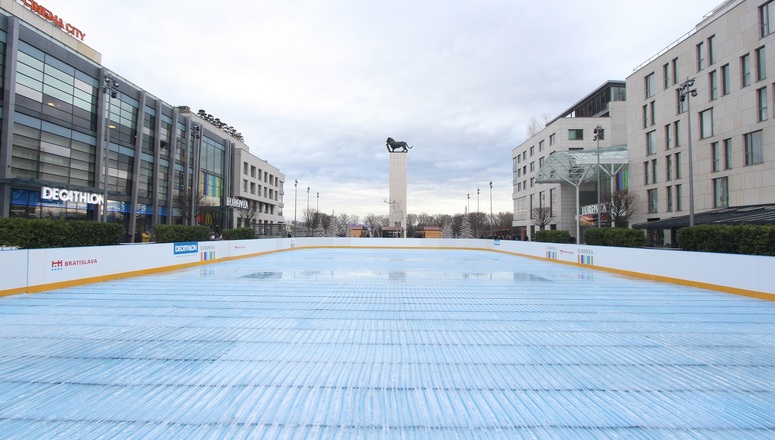 ACROSS: Which further sporting events are planned?
HAMMER: A Winter 10km run in March, the city marathon in April, and the fun zone to the World Hockey Championships in May.
From June on, there are a lot of things to do: a cycling pump truck, an ultra-marathon, beach tennis, beach volleyball, a river show, strong man, an international 3×3 basketball tournament, the Slovakian student finals in volleyball, and the world university championships in climbing.
In September there will be a sports and health festival for kids, and two other running events – the DM Run and the Night Run. Furthermore, there will be a Sports day of our new tenant Decathlon. In December, we always welcome hardies from Ice Bears … and those are just planned sport events.
ACROSS: From sports to apparel: In April, the next Eurovea Fashion Forward will take place. What is special about this event?
HAMMER: The Eurovea Fashion Forward (EFF) concept is set to move fashion from our stores to the catwalk. Under this brand, we are organizing the event for the fourth time. Introducing new collections not only for loyal customers, but also for the general public, is a proven concept which brings the effect to the brands not only in terms of PR, but also by boosting sales, as after each show there is a night sell.
It is a very effective way to support tenants, and build the Eurovea brand as a fashion destination. The partners of the event are strong brands which have had their names associated with this event since the beginning. Thanks to their support, EFF has become a high-end event.
Our ambition is to begin holding the event twice per year, instead of only once, and to represent collections like on the big catwalks during fashion weeks.
ACROSS: Eurovea is undergoing an expansion. Will new areas for events be created?
HAMMER: In addition to the already mentioned sports and fashion events, we have also many cultural and leisure events – Cultural Summer, Viva Musica, White Night, exhibitions, dance festivals, astronomical observations, a modern circus festival, an old-timers show, and charity events.
Big events are organized in the "open air" square and the promenade along the Danube River. We are also looking forward to the new large square which will be built inside the expansion of Eurovea so that, in the case of bad weather we will always have an indoor option.
Follow ACROSS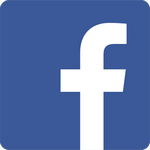 Share this article