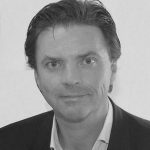 Thomas Maria Seikmann owns the Austrian company Dayland Group and, in addition to his role as CEO of Roses Designer Outlet, is Managing Director of Freeport Fashion Outlet and Fashion Outlet Parndorf in Greater Vienna.
ACROSS: What gave you the idea to open an outlet center in Croatia? Where did it all begin?
Thomas Maria Seikmann: It started after 10 years of experience in shopping center development and operations and after I discovered my love of factory outlets in the early 2000s on numerous tours of American shopping centers. I was searching for an ideal outlet location modeled on Parndorf. There were no outlets in Croatia, compared to 24 outlets in Italy. We gauged the demand and determined the ideal location—and we were right, in my opinion.
Roses Designer Outlet is located north of Zagreb close to Slovenia (Maribor) and Austria (Graz), right on the highway that was still in the planning stage at that time. All other sites had no city in the hinterland, were situated in places with weak buying power, or were not located near any tourist route.
Then I brought Manfred Schlager on board, who had just sold his shares in a large advertising agency. We then got moving with great momentum in 2006—i.e. before the crisis—and, since we'd had a great deal of interest from potential tenants, started buying the necessary plots from 40 farmers.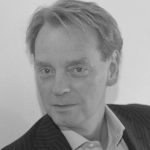 Manfred Schlager is the owner of Soneva Immobilien-Development & Vermietungs GmbH and also operates Roses Designer Outlet.
Manfred Schlager: We then got off to a rapid start and began construction in late 2007. Already at that time, we were in in-depth discussions with Henderson as potential buyers and were even treated as "McArthur of the East" at the Outlet Center conference in London in early 2008. We then opened Roses at the end of 2008 and had Kiev and Belgrade in the pipeline.
Then Lehmann came, and we had to shift our focus to addressing the demands of the crisis in Croatia and the associated structural change in the retail landscape. At that precise moment, a competing project was also launched that tried to "buy" the market with a lot of money. We are very proud that our project has prevailed among tenants and, especially, customers.
This was a confirmation for us that you can only work in a market like Croatia if you have a good concept and, above all, work closely with the tenants. The crisis and competition required skills that cannot be attained in a normal market environment and with standard processes. We are now the only outlet in the market and have built up a high level of acceptance among tenants and consumers.
ACROSS: What makes the site so special?
Schlager: Our location is directly on the busiest highway in Croatia, the E59/A2. We have an exit right to the center. The crowds of tourists also show how perfectly situated it is: Almost everyone who goes on vacation in Croatia drives past us. The location remains the best in Croatia in terms of purchasing power, catchment area, and the avoidance of seasonal fluctuations.
Seikmann: The highway expansion towards Austria will soon make the center reachable from Graz in less than an hour. This is a great advantage, because we are also open on Sundays and holidays. We are now so strong that we can compete with all the major outlets. All the major brands in the top-brand segment are represented here. We have Nike, with the largest footprint of 750 sq m, Puma, Adidas, Reebok, Tommy Hilfiger, Calvin Klein, Diesel, Benetton, and many others.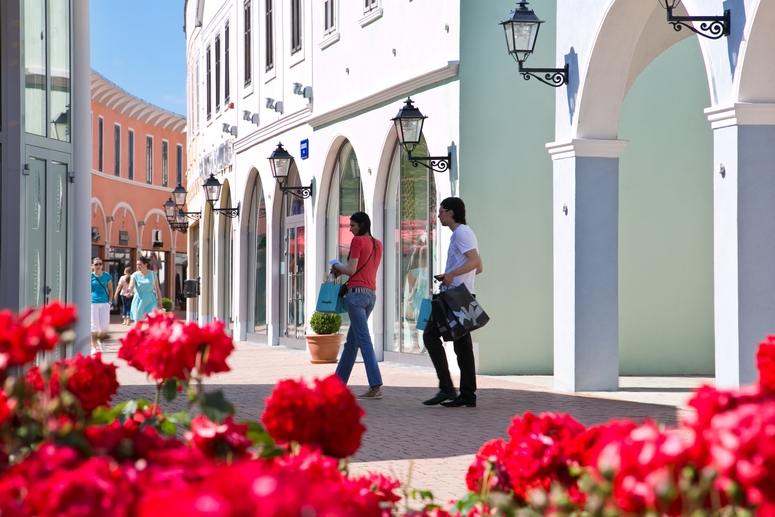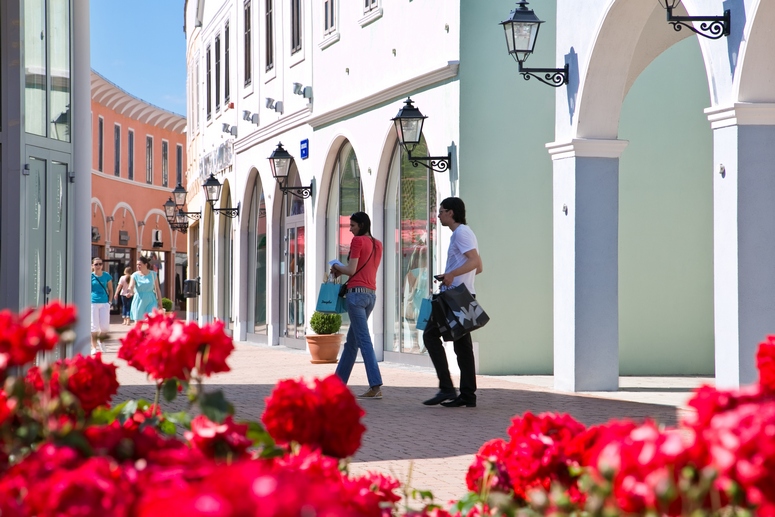 ACROSS: What role do Croatian consumers play for you?
Schlager: Croats are generally very fashion and brand conscious. They spend much more money on branded goods than Austrians and Germans. Nevertheless, many Croats currently find it difficult to afford certain brands. The outlet distribution channel helps us in this and is attracting new customers. Croatia's economic data have greatly improved. The country slid into crisis later than others. Its economy is just now recovering, however.
We can ultimately see that in purchasing behavior and in the figures. In the first quarter of 2016, our tenants increased their sales by 22% compared to the year before. In the second quarter 2016, they reported a sales increase of 15%. The frequency, purchasing power, and sales per shop have increased. The crisis is over and people are now starting to spend money again.
ACROSS: How many people visit Roses Designer Outlet annually?
Seikmann: We have exceeded the 1 million mark and the trend is sharply upward. Initially, we naturally suffered somewhat from the Lehman collapse. We are now firmly established in the market, however. This also strengthens our tenants' trust, of course. We expect another jump when the last section of highway is completed in November next year and when the Schengen border is removed. Graz with then feel like it's right on our doorstep.
ACROSS: Speaking of early years. Opening in 2008 wasn't easy. In addition to the crisis, retail density in Zagreb was above average. Outlets were almost unknown in the Croatian market.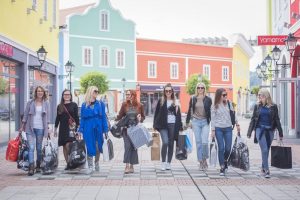 Schlager: Especially in such situations, special skills are required. We have used a lot of capital and launched very specific marketing activities and necessary control processes with each tenant. When we started, there were no outlet centers in Croatia. We even sometimes had to explain somewhat to the retailers that they were not supposed to present old stock and overstocks of large and small sizes, but rather that they should see the center as a smart alternative distribution channel.
The tenant structure changed dramatically after Croatia's EU accession. The big brands have replaced former local partners. We now have contractual relationships directly with very many headquarters. That of course brought a great deal of additional expertise. We have also used the last two years to improve our tenant structure. We have renewed 3,000 of 15,000 sq m. 1,600 sq m of that are really new tenants.
This year we're celebrating three new openings. In addition, we have brought the Graz company Venta Group on board, a powerful strategic investor.
ACROSS: What specific marketing measures have you established for Roses Outlet Center?
Seikmann: Besides shopping, we offer quite spectacular experiences. For example, we organize free bungee jumping from a 60-meter-high crane every year in June. Anyone with a receipt from the center can take the plunge. For eight years now, we have hosted a beach volleyball tournament, which is now a ranking tournament as part of the Croatian championships. We rely on regular POS events and regional cooperation, which both enhance frequency. We do still use traditional marketing channels, but we are increasingly active on social media. It is always important to remain close to the tenants; we are all in the same boat.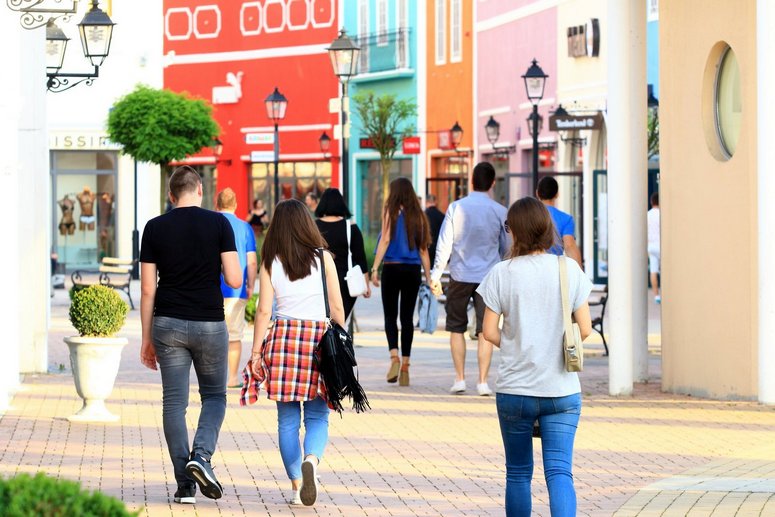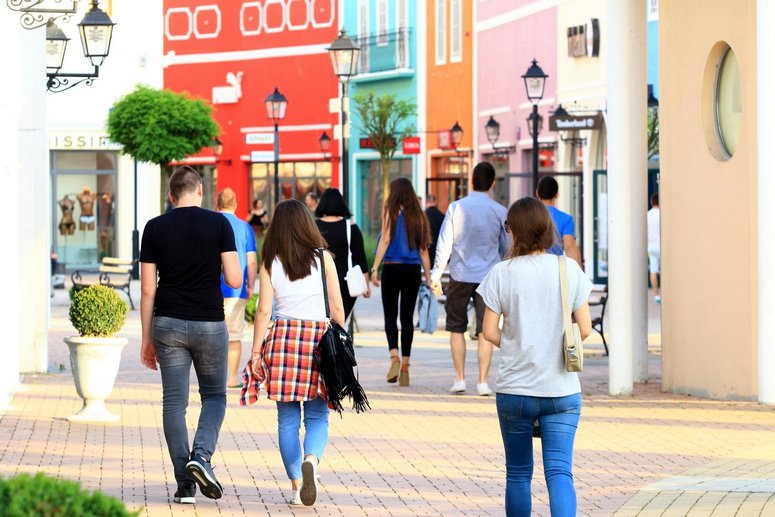 ACROSS: What are your strengths?
Seikmann: We are an owner-managed outlet center with lean structures and have always operated our center ourselves. This allows us to respond more quickly and flexibly than other centers in many ways. That makes a noticeable difference. We also invest a lot in the sustainability of our location.
ACROSS: Are you already planning an expansion?
Schlager: We had planned a further stage of development from the beginning, but this has not yet been implemented due to the economic crisis. Now we are ready and are already in the detailed planning stage. In sum, we will expand by a further 8,000 sq m in two phases. We already have the permits and land. We will begin to implement this from 2018.
ACROSS: How are things in Parndorf and Freeport? How did that happen?
Seikmann: Due to my expertise in the difficult Croatian market, the owners of Parndorf Fashion Outlet asked me two years ago to relaunch the project and start an outlet expansion, first deal was the Freeport acquisition.
Parndorf Fashion Outlet is now getting an Art Nouveau façade facelift, we're linking the building segments in and we recently took over the center management. The feedback from existing and new tenants is great.
At Freeport Fashion Outlet, which is also operated by our own, we have pushed up sales by 20% and are also beginning a re-fit in early 2017. So there is some work to do.