Dear Reader,
I am pleased to present our latest Online Special.
In times of uncertainty knowledge is key. Therefore, this issue focuses on two in-depth research sources for our industry. I am very proud to be able to present the latest edition of the Global Retail Attractiveness Index in this issue. This highly recognized international industry index is created together with the Union Investment and GfK. The yearly European Retail Study of GfK is also included in this Online Special.
Furthermore, we have compiled a wide range of exciting developments and industry news for you. With the compilation of retail and consumer news from all over Europe, we want to send a clear signal that the European placemaking industry is constantly progressing, developing and eager to find solutions in face of the ongoing global challenges. At Across we are certain that "hardly any time has been more exciting for our industry than the one in which we currently live and work". And we are happy to report about all these projects.
I hope you enjoy reading the latest edition of our Online Special.
Yours sincerely,
Reinhard Winiwarter
Publisher of ACROSS Magazine
---
Sorry, the free-reading period is over. However, feel free to subscribe to ACROSS instead. Click here for more information about our subscription models.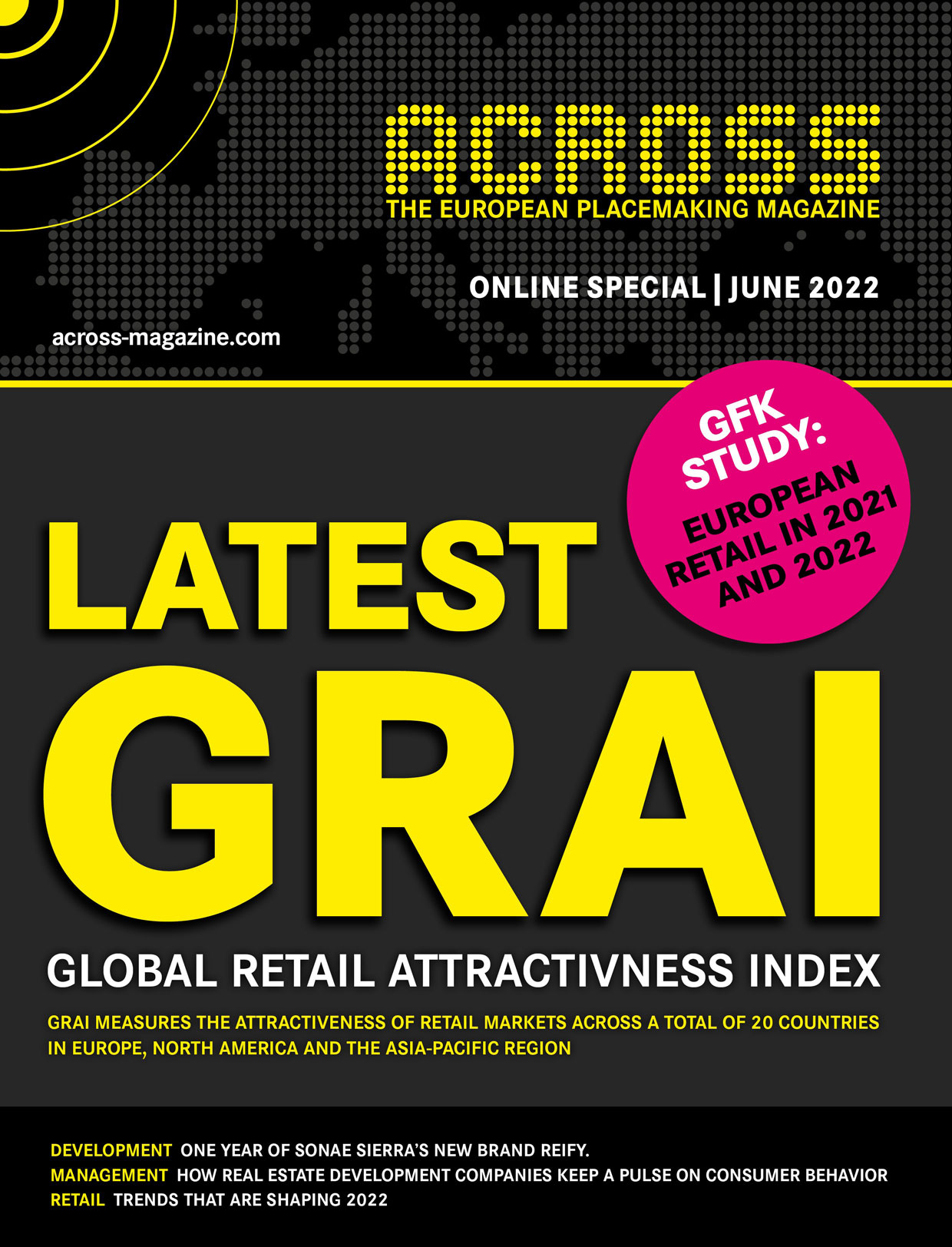 ---
Top-quality industry information is very important, especially in challenging times. Therefore, ACROSS will further expand its reporting, particularly in the online sector. You will find our publication dates for 2022 here. Benefit from our strong presence to further improve the positioning of your company.