Dear Reader,
We are pleased to present our latest online special.
"We are working outside of the box", says Maxence Liagre. The CEO of MPC Properties spoke with ACROSS Magazine editor Reinhard Winiwarter about the challenges and characteristics of the SEE market. Why tasks like redevelopment and diversification need to be addressed today and how to find a common ecommerce strategy.
Developers like MPC Properties focus increasingly on mixed-use retail developments for their new estate projects and the redevelopment of urban schemes. Consumers' behaviors and their desires have changed. They seek different work, leisure, and shopping places in post-pandemic times. Mixed-use is therefore not a trend, it is the future of real estate. The project Eurovea II in Bratislava, Slovakia, is a clear symbol and indicator for this ongoing mixed-use trend. The construction Eurovea's expansion is in full swing. The shopping mall with its new design will be fully opened in April. In this issue we show you how the construction is proceeding. In addition, we have compiled some of the most interesting mixed-use schemes in development in Europe.
Furthermore, we have a wide range of exciting developments and industry news for you. We hope you enjoy reading our latest online special.
Yours sincerely,
Reinhard Winiwarter
Publisher of ACROSS Magazine
---
Sorry, the free-reading period is over. However, feel free to subscribe to ACROSS instead. Click here for more information about our subscription models.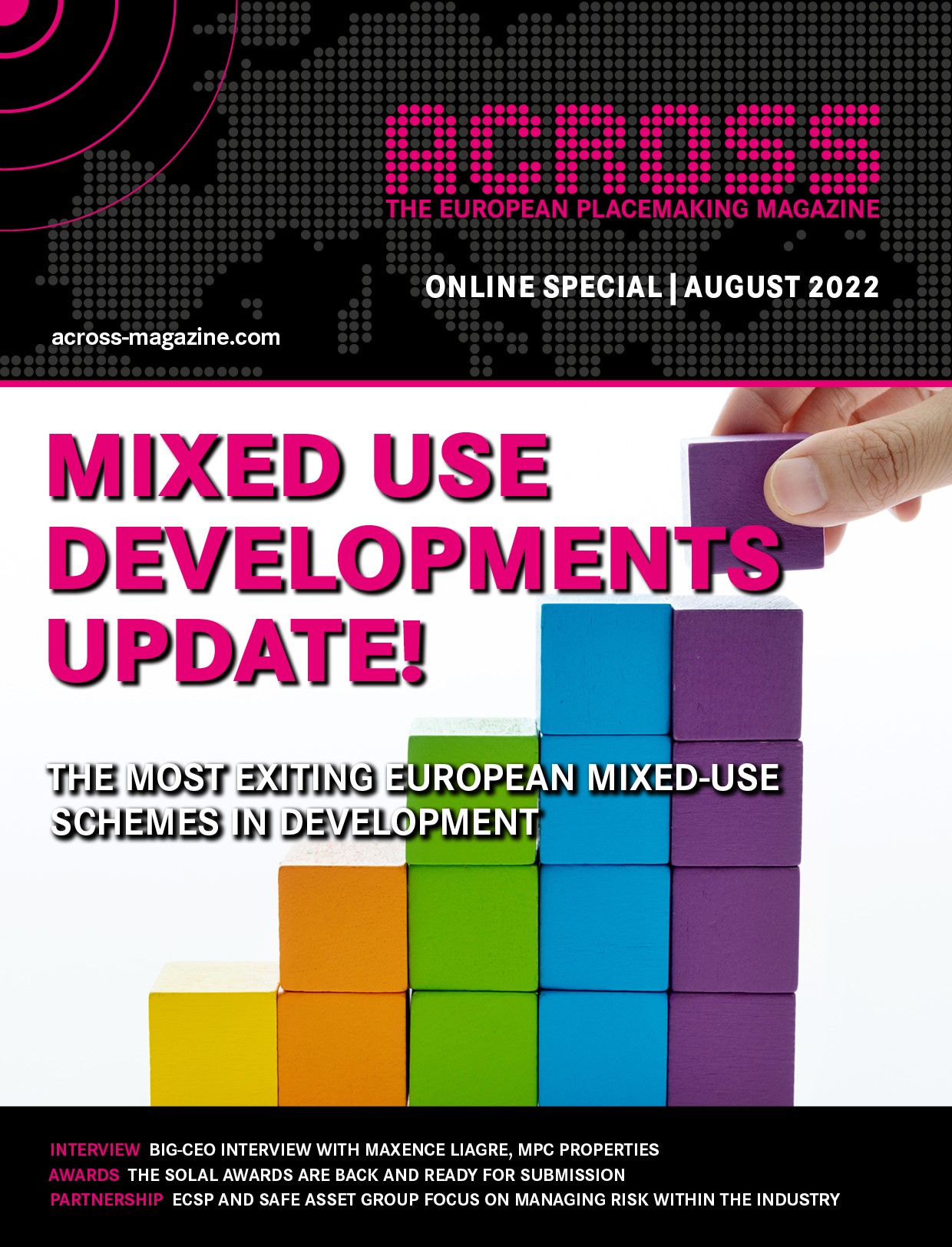 ---
Top-quality industry information is very important, especially in challenging times. Therefore, ACROSS will further expand its reporting, particularly in the online sector. You will find our publication dates for 2022 here. Benefit from our strong presence to further improve the positioning of your company.