Dear Reader,
It gives me great pleasure to present to you the latest ACROSS Online Special. This time we have deliberately chosen– once again–to focus on outlets; for several reasons: First, we consider the designer outlet scene to be one of the most active in the retail real estate sector right now. This is very evident due to a large number of expansions, new leases, staff news, etc. This industry seems to have drawn the right conclusions from the pandemic phase. On the other hand, we believe that the entire retail real estate sector can learn a lot from the outlet scene. Especially when it comes to location branding, location marketing, and cooperation between brands and individual centers. Nowhere else can the meaning of the term 'collaboration' be better observed at the moment than at these outlets. And last but not least, it makes me feel very optimistic to see how much people like to visit retail locations such as well-managed designer outlets, feel comfortable there, and enjoy a good deal of shopping at these locations!
I hope you enjoy reading our informative European Outlet Update.
Yours sincerely
Reinhard Winiwarter
Publisher ACROSS Magazine
---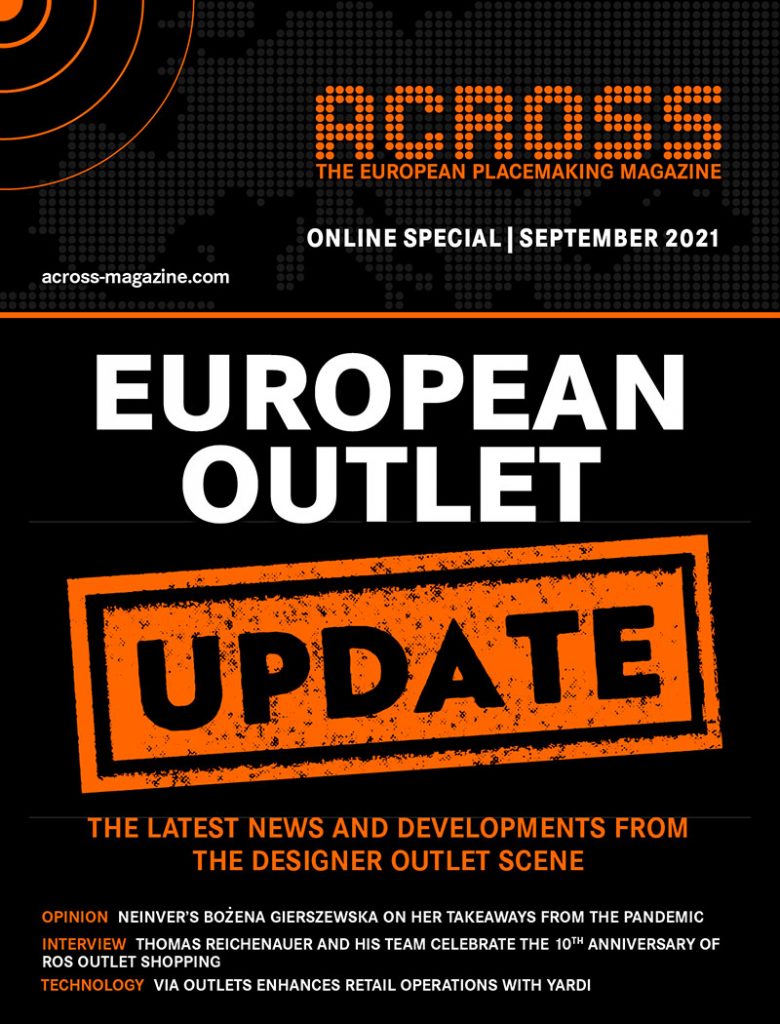 Sorry, but the free-reading period is now over. However, feel free to subscribe to ACROSS instead. Click here for more information about our subscription models.
---
Top-quality industry information is very important, especially in challenging times. Therefore, ACROSS will further expand its reporting, particularly in the online sector. You will find our publication dates for 2021 here. Benefit from our strong presence to further improve the positioning of your company.