The deal became public in midsummer. Hystead, co-owned by Hyprop Investments Limited and PDI Investment Holdings Limited, purchased all the shares in the Bulgarian company AP Retail I EOOD, which owns The Mall in Sofia, for €156 million through its subsidiary Balkan Retail NV. This is Hystead's fourth Southeast European transaction, taking the portfolio to a gross asset value of approximately €460 million. Before that, it purchased the Delta shopping centers in Podgorica and Belgrade and Skopje City Mall in Macedonia.
Hyprop Investments is one of Africa's leading specialist shopping center real estate investment trusts. It operates a portfolio of malls in major metropolitan areas across South Africa, sub-Saharan Africa, and Southeast Europe. It is headquarted in Rosebank, near Johannesburg. PDI is a company represented by the South African businessman Louis Norval.
52,000 sq m of GLA, 200 tenants
The Mall is the dominant shopping center in Sofia. It has approximately 52,000 sq m of GLA, with around 200 tenants, including the Inditex Group, Peek & Cloppenburg, H&M, Reserved, LC Waikiki, Arena Cinemas, Cortefiel Group, Starbucks, Intersport, Technopolis, New Yorker, CCC, Mango, and Deichmann.
The Mall, currently 99.7% leased, also boasts a substantial food court and entertainment area, which is a popular leisure destination in Sofia. The transaction included the transfer of a highly experienced shopping center team of 23 who will remain in place to ensure the retention of critical skills.
The Mall is strategically located in the eastern part of Sofia on Tsarigradsko Shose, the busiest boulevard in Bulgaria, which connects the Trakia Highway leading towards the center of Bulgaria with the heart of the city. The scheme benefits from 400 m of frontage, customer-friendly accessibility by car and public transportation, and convenient proximity to Sofia International Airport, the Central Business District, and the Ring Road. The surrounding node consists of numerous high-rise office and residential complexes, with more developments currently underway.
Hyprop CEO Pieter Prinsloo said: "The acquisition ties in with our objective of owning a high-quality shopping center portfolio in Southeast Europe and The Mall meets our strategic investment requirements in terms of quality, tenant mix, location in a capital city, and dominance in the market."
Hystead was attracted to Bulgaria with its GDP growth of 3.6% in 2015, 3.3% in 2016, and 2.9% and 2.8% expected for 2017 and 2018, respectively. This acquisition is Hystead's first entry into an EU country, which will enhance the overall quality and profile of the Hystead fund. Prinsloo explained: "Our ultimate intention is to dual-list Hystead and we believe this acquisition will add substantial critical mass to our portfolio."
The initial yield is acceptable and market-related for an asset of this quality and located in an EU country capital city. "We expect this investment to enhance Hyprop's future income distributions," the CEO concluded.
Follow ACROSS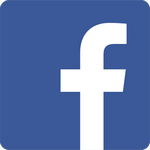 Share this article