There has been a slight increase in the number of luxury retail stores this year in many places, including major cities in Europe, North America, and the Asia-Pacific region, while in China and the Middle East, the number of new luxury stores has declined. While these still made up 17% of the total in 2016, this year's figure was only nine percent.
Savills' recent Global Luxury Retail Report also shows that consumer spending on high-priced goods is increasing only marginally. In response, brands are focusing exclusively on top locations in metropolises, which are witnessing annual increases in tourism, and are expanding their spaces there.
Paris especially sought after
While the number of new stores in the upmarket segment fell from a total of around 470 last year to 350 currently, the European shopping metropolises recorded growth from 36% to 38% of all newly opened retail space.
Paris, London, and Milan are all among the top 10. With a share of 5.9%, Paris leads the world ranking for new openings, but Germany is also among the front runners: While greats such as Stella McCartney, Chloé, and Louis Vuitton are opening new stores in London and Paris, names like Woolrich, Furla, Pinko, and Coccinelle are expanding their presence in Germany.
"Munich and Frankfurt, in particular, are moving into international companies' cross hairs. This is helped by the very high pedestrian frequencies of the major shopping streets Maximilianstraße and Goethestraße in comparison with other European countries, as well as a correspondingly high density of the target clientele," explained Thomas A. Pasiecznik, Director/Head of Retail Agency Germany at Savills.
Share of global store openings in luxury retailing declining
The credo of the luxury brands is therefore to put the main focus on these top cities. "Despite this year's global downturn in new store openings, we find that retailers are focusing even more on the leading locations, thereby increasingly consolidating their portfolio of retail space. In addition, there is a trend towards expansion not only for existing locations, but also for new store openings," notes Marie Hickey, Director Retail Research at Savills.
While the average size of new retail stores in 2016 was 287 sq m, it is about 307 sq m this year—and the trend is still upward. Even in the most expensive cities, such as Tokyo and New York, brands have grown or expanded their business to achieve the best possible results from their existing locations. Moncler opened in Milan on about 800 sq m, Loewe doubled the size of its store on Calle de Serrano in Madrid.
Follow ACROSS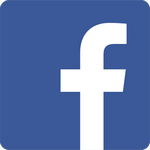 Share this article