Food Prices Keep Going Up – that is a general finding. The new study by money.co.uk analysed the average cost of a standard weekly shop in 36 countries around the world, as well as how these costs stack up against average earnings in each country, to reveal the most expensive countries for groceries.
10 most expensive countries for groceries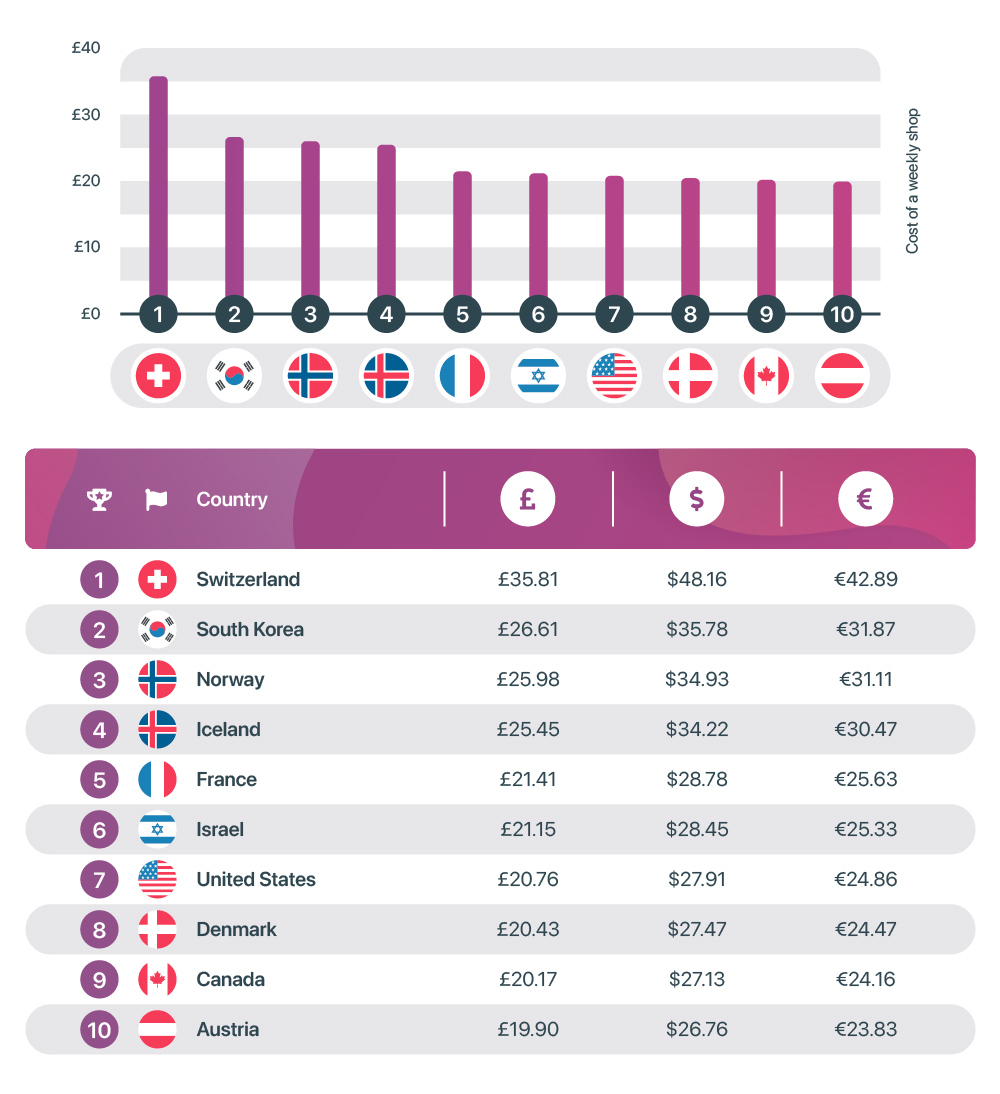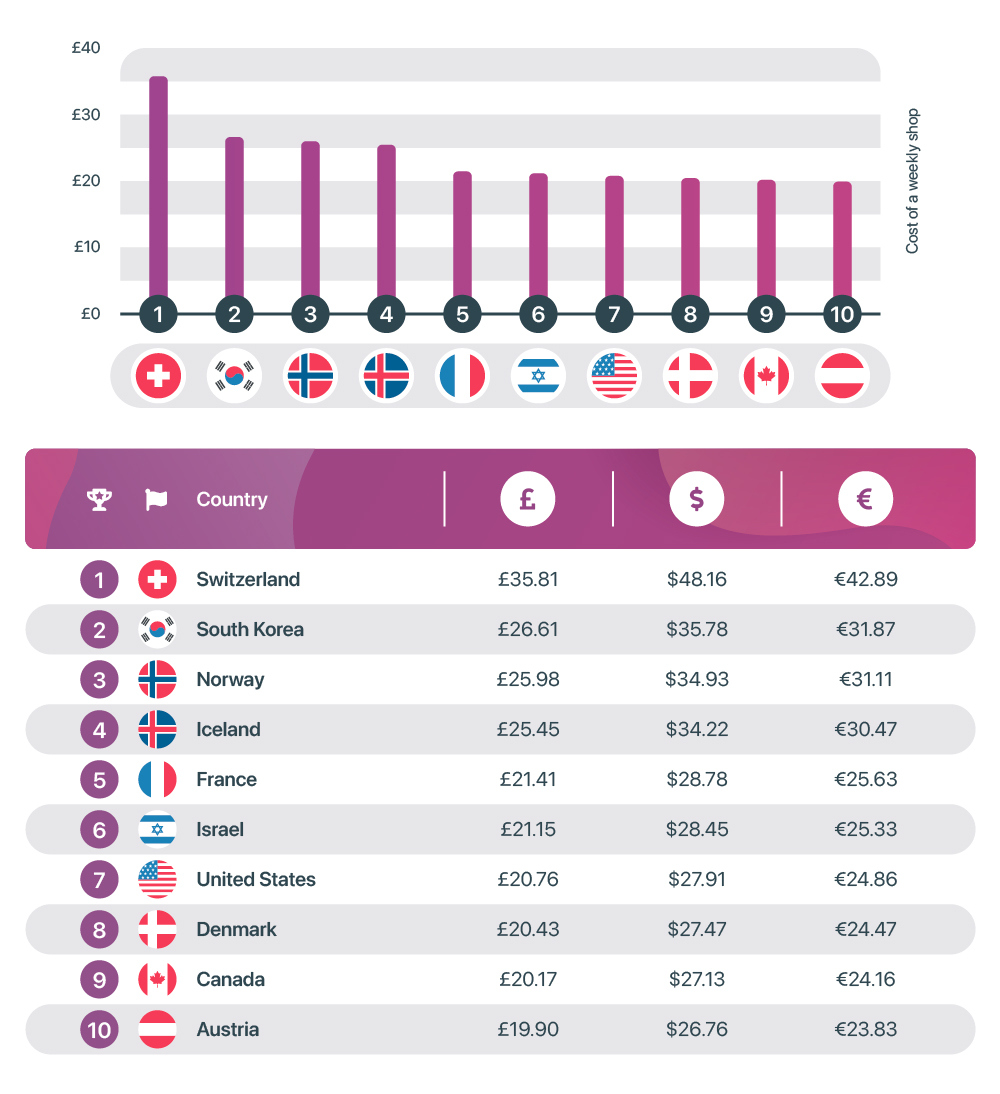 The most expensive country overall when it comes to a weekly shop is Switzerland, at an estimated cost of 42.89 Euro per week. Switzerland is known for having a high cost of living. Meat, in particular, has a high cost in Switzerland, at 7.07 Euro for 300 grams for chicken fillets and 4.63 Euro for 100 grams of beef.
The most expensive country outside of Europe is South Korea, at an estimated weekly grocery cost of 31.87 Euro. The cost of living is especially high in major cities such as the capital, Seoul, with some of the most expensive items in a weekly shop being apples, 2.97 Euro for 500 grams and bananas, 1.80 Euro for 600 grams.
5 cheapest countries for groceries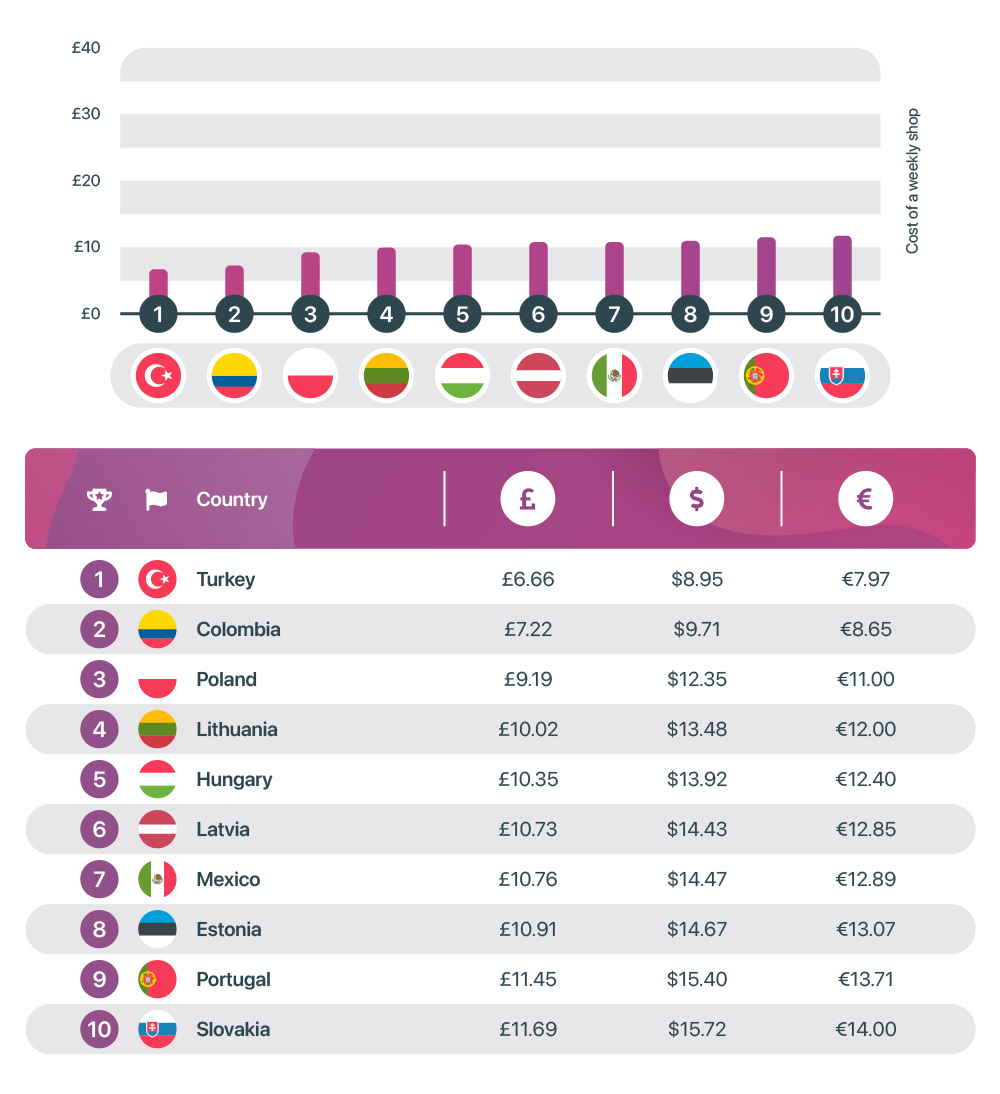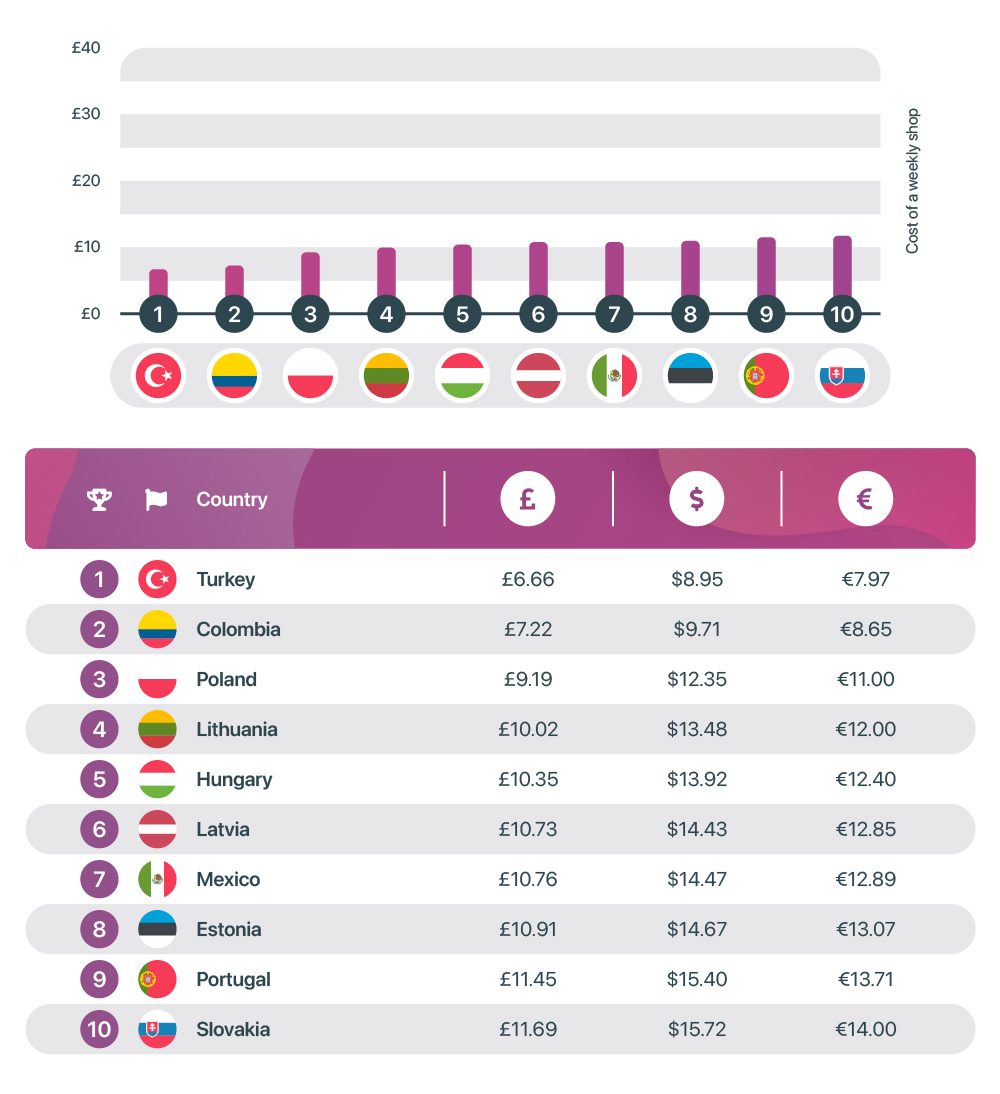 At the other end of the scale, the cheapest OECD country for groceries is Turkey, with an average weekly cost of just 7.97 Euro. Prices in Turkey are extremely low, with the cost of an average grocery basket coming in at over five times cheaper than that in the most expensive country, Switzerland.
The second cheapest country overall is Colombia, with an average weekly shop cost of 8.65 Euro. Amongst the cheapest items to buy in the country include cheese, 0.92 Euro for 350 gramms, and beef, 0.41 Euro for 100 grams.
Once earnings are taken into account, the Netherlands is the most affordable country when it comes to buying groceries. Despite having a relatively high monthly cost of 86.20 Euro for food essentials, it's also one of the countries with high average earnings, which means that a month's worth of groceries makes up just 1.97 percent of the average monthly income.
You can view the full research here: https://www.money.co.uk/credit-cards/weekly-shop-index