SES is committed to sustainable construction and environmentally friendly and resource-saving operations for all of its properties. To that end, SES has adopted a clear energy policy and has made substantial investments in the use of environmentally friendly energy at its shopping destinations.
Particular focus has been placed on the increased use of photovoltaics, with the objective of installing photovoltaic systems on 50% of available roof surfaces of its shopping centers by 2050, which includes all roof areas that are not used as parking decks, terraces, or leisure hotspots. Since 2018, SES has operated a system on the roof of MURPARK Graz, which generates approximately 170,000 kWh of electricity. WEBERZEILE, situated in the city center of Ried, is now following suit.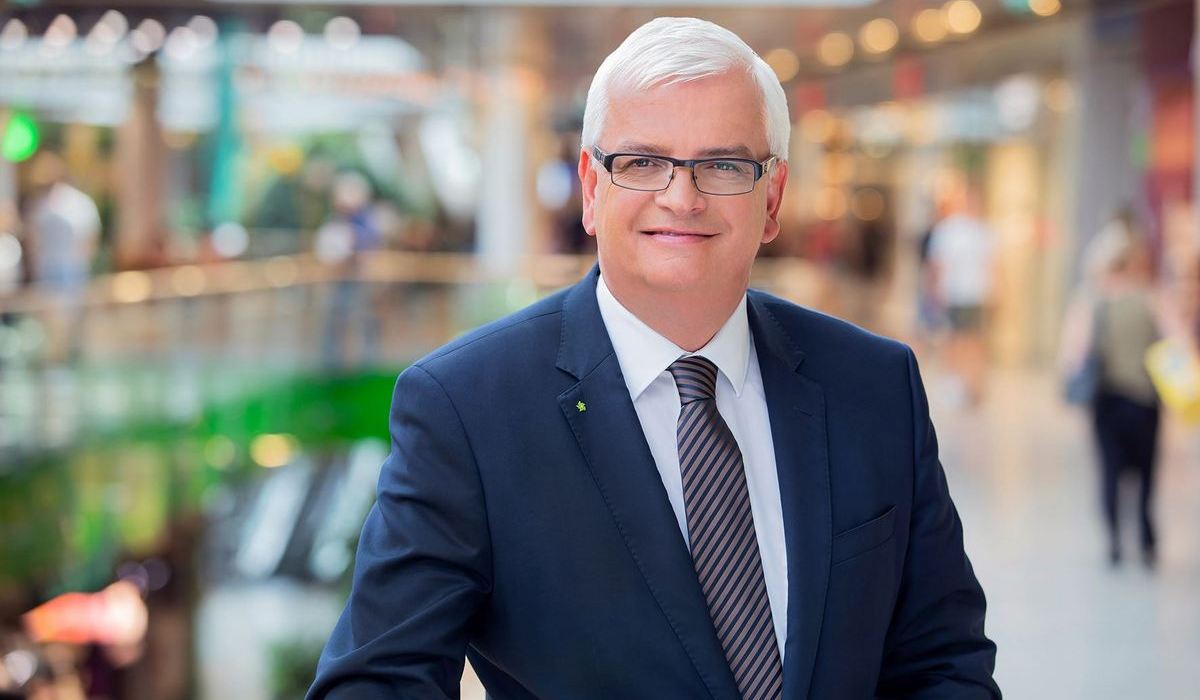 "SES shopping centers have received several international awards for sustainable development and operation. We have been consistently following this approach for decades – environmentally conscious action is an important part of our corporate DNA," says Marcus Wild, CEO of SES.
The awards SES has received include an award for the world's most sustainable shopping center (ATRIO Villach, 2009) and the Sustainability Design Award in combination with an award for the world's best shopping center (EUROPARK Salzburg, 2007).
Nearly 30% of the Required Electricity is Self-generated
The newly installed system in Ried was put into operation last week. Approximately 1,500 solar panels were installed on an area of more than 4,100 square meters in just under seven weeks. The panels cover roughly 50% of the roof areas of WEBERZEILE, and they are used to generate environmentally friendly electricity. The modern 520-kWp photovoltaic system will satisfy nearly 30% of the facility's own electricity requirements.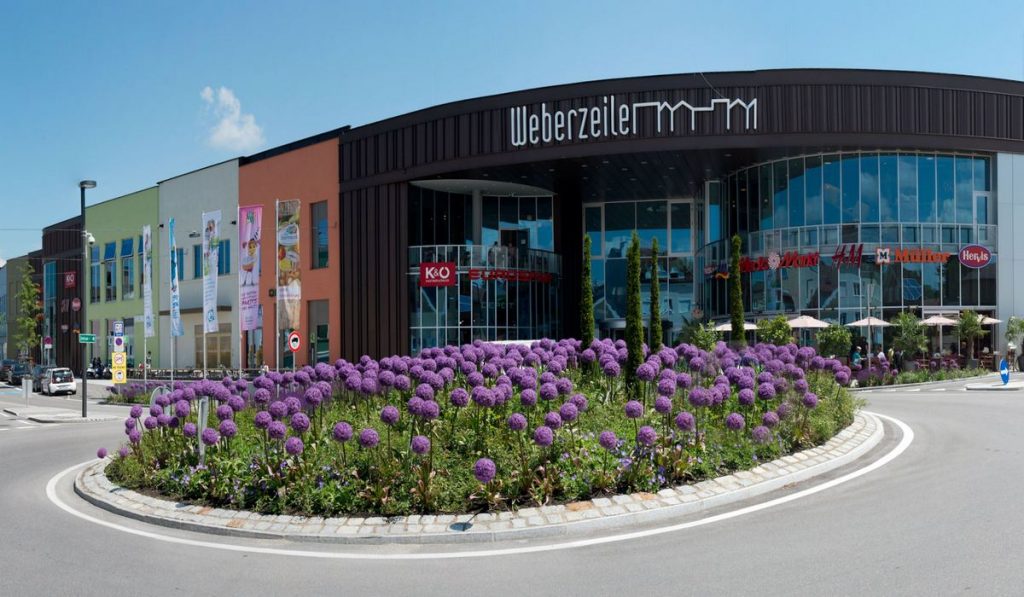 WEBERZEILE Ried Showcase Project
WEBERZEILE Ried has maintained an excellent climate balance since its opening thanks to its environmentally friendly construction, its geothermally-supported heat supply, and the use of a demand-controlled ventilation system. The photovoltaic system installed atop WEBERZEILE is the largest to be mounted by SES Spar European Shopping Centers to date and is the benchmark for the installation of solar power systems on the roofs of other SES shopping centers throughout Austria.
Sustainable Environmental Protection Measures
In addition, SES has implemented a wide range of environmental protection measures at its approximately 30 centers, including a complete switch to LED, demand-controlled ventilation (air quality), a switch to 100% renewable energy sources, heat recovery, and the expansion of electromobility.
Certified Energy Management System
In 2019, SES introduced an energy management system in accordance with ISO 50001:2018 for its Austrian centers, INTERSPAR stores, and Maximarkt locations within the SPAR Group, which was successfully certified by TÜV AUSTRIA in 2019.