The capital's leading fashion and lifestyle outlet centre, with Tier 2 restrictions, is benefitting from the Government's decision to allow families to get together over Christmas. As guests made the most of pre-Christmas sales on top of outlet prices, London Designer Outlet saw average spend soar across its accessories and gifts, menswear and womenswear categories, by +26%, +27% and +54% respectively, on the Friday and Saturday following reopening compared to the month of October.
As well as the jump since October, total sales are up slightly by +0.4% compared to the same time last year, showing that the pandemic has not put a dampener on people's Christmas shopping. This has in part been driven by LDO's athleisure brands, including the likes of adidas, Nike and Puma, which saw sales up +42% year-on-year as some of the stores saw their best performing days in terms of turnover for the year. Meanwhile, reflecting the increased time people are spending at home and taking up new hobbies, sales at London Designer Outlet's homeware brands are up +95%, YoY.
London Designer Outlet is managed by Realm, the UK's specialist outlet operator, and is part of Wembley Park, the multi-billion pound transformation by Quintain.
Sue Shepherd, Realm's General Manager of London Designer Outlet, said: "Our first priority always has been and will remain the comfort of our guests. That's why we've adopted such stringent health and safety measures, including limiting the number of people that can enter London Designer Outlet at any one time. We're therefore delighted with how our first week of trading, post-lockdown has gone, with encouraging numbers of guests finding some significant deals as we enter the festive season. It shows that physical retail is still an appealing experience for so many and it's why we're working hard to enure everyone still has a great time, safely."
Having implemented enhanced safety measures following the first lockdown, London Designer Outlet and its brands have a well-established process for ensuring guests enjoy a safe shopping experience and a day out among their favourite retail and fashion brands, restaurants and cafés. Measures include hand sanitising stations, a clearly marked one-way system throughout the centre and individual stores, and collaboration between LDO and individual brands on maintaining the highest standards.
Richard Lim, Chief Executive of Retail Economics, said: "Physical retail empowers people through good jobs, enhances high streets with community assets and makes a significant contribution to the UK economy. That's why it is so important that retail has reopened ahead of Christmas and that retail destinations such as London Designer Outlet and its brands work together to create a safe, enjoyable environment for shoppers. Retail will play a significant role in the UK's recovery post-pandemic and now we all must work together – retailers, landlords and the government – to safeguard that recovery and millions of livelihoods, both of which depend on bricks-and-mortar retail."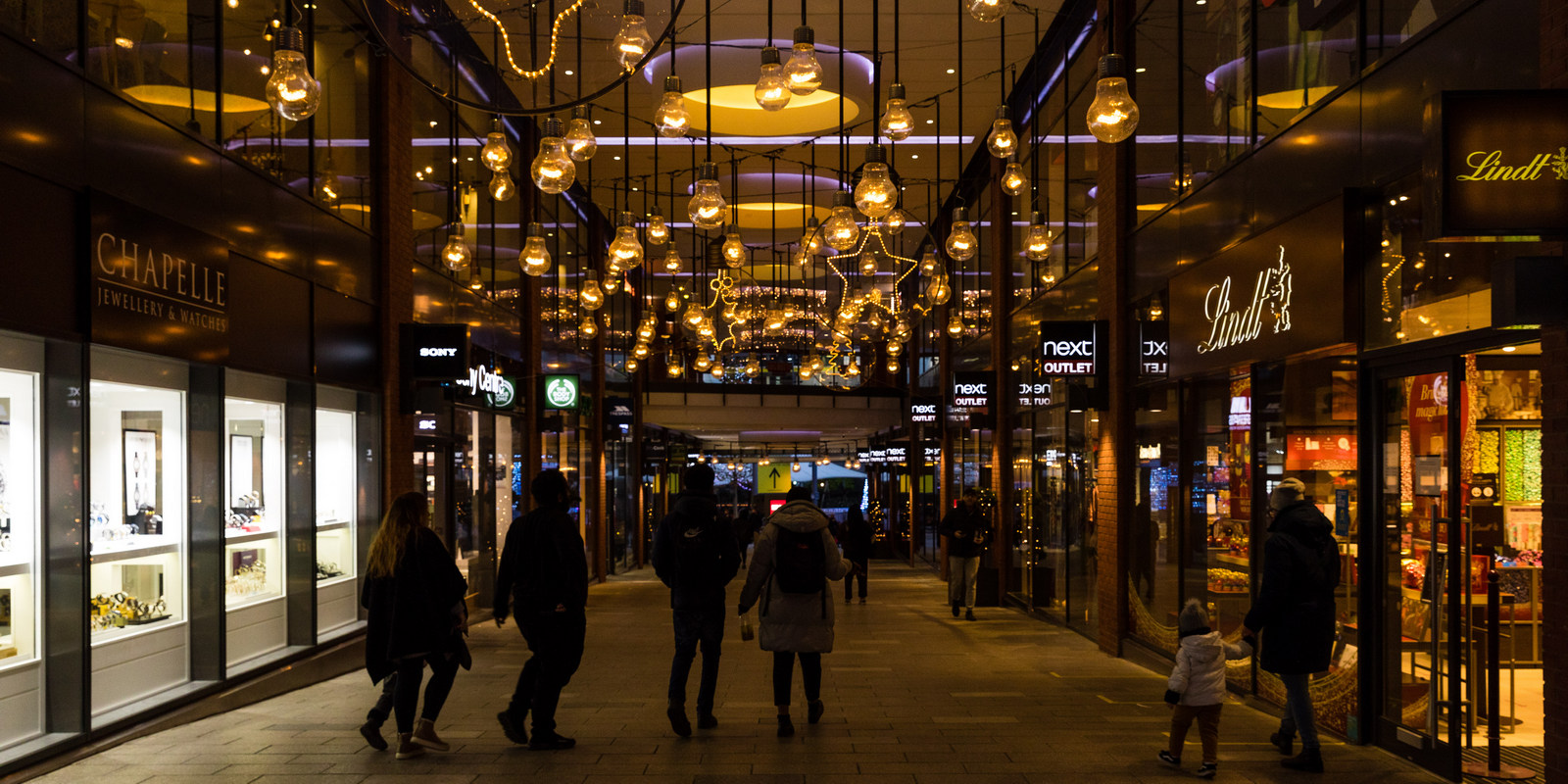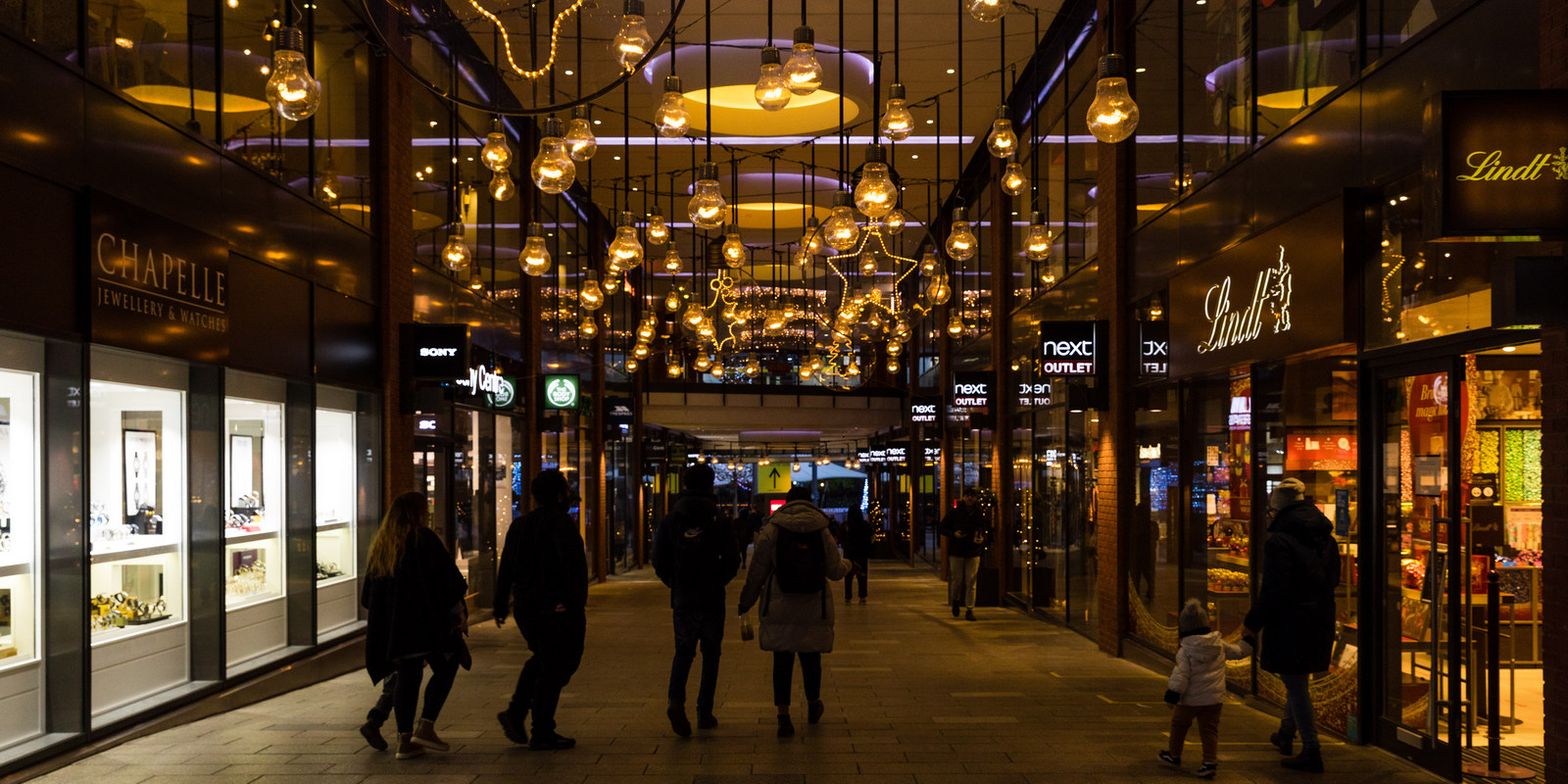 London Designer Outlet's guests are using technology to plan and make the most of their trip to the centre. LDO, the first shopping destination in the UK to offer store-to-door delivery service Dropit, is offering the service free to all shoppers until Christmas and has already seen a significant increase in take-up among guests. All purchases bought at any of the 50 stores can be gathered together and swiftly delivered to guests' homes or hotels, often on the same day. Moreover, The LDO Edit, the UK's first click-and-reserve service from an outlet, is also online again, featuring flash deals on top of outlet prices on products from brands such as Champion, Fiorelli, Zwilling, M&S, Nike and Skopes.
Matt Slade, Retail Director of Quintain, said: "Reopening retail is important both for vibrant and thriving high streets and communities and to help shoppers find last-minute deals before Christmas.
"Physical stores and shopping destinations are more than just bricks and mortar. For some, physical stores offer the only opportunity to buy gifts for their family. For others, such as young families and older residents, they offer the chance to get out of the house and to see and speak to other people. For many, they offer first jobs and new opportunities, exciting discoveries and social interaction."
"That's why retail and leisure are such important parts of Wembley Park. We're projecting our transformation will benefit from a £328m annual retail spend by 2027, putting it ahead of London districts such as Camden, Victoria and Ealing Broadway."