20 years after the initial development of Potsdamer Platz, a new era for the site is dawning. In the last few years, a comprehensive and far reaching program of office refurbishment and letting has taken place, resulting in a significant increase in the working population on site and the creation of some exciting and engaging work places.
In addition to the successful refurbishment and leasing program of the office estate, ECE is redefining the shopping, food and leisure experiences at Arkaden and around the whole estate. A site-wide plan of foodservice development, closely linked to the substantial leisure components, has been created to deliver a unique and powerful location for people to enjoy. This is complemented by a placemaking strategy for the streets and access areas around the estate, to further develop this asset. The new foodservice and leisure elements are being planned now and ECE is continuously working to bring new and interesting tenants and partners to Potsdamer Platz.
Jonathan Doughty, Global Head of Foodservice, Leisure and Placemaking at ECE, said: "We collaborate with food operators, international tenants, and leisure operators now to plan the future offer for the estate, so it is a great time to get in touch with the team–if you want an outstanding location in Berlin, this is a stunning opportunity."
---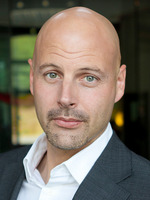 BORIS NEBE
CEO of Indoor Skydiving Germany Group
"Indoor Skydiving is an extraordinary experience and a fantastic leisure supplement to the traditional offers of shopping malls. ISG-Group is a leading manufacturer and operator of freefall simulators which allow people of all ages to experience mankind's dream of flying in a safe environment. We are delighted to see that Europe's major shopping mall owner and operator ECE now puts a strong emphasis on adding such leisure activities to their portfolio. And we are eager to support ECE by full integration of our freefall simulators in their food, beverage and retail activities."
---
Sign up for our ACROSS Newsletter. Subscribe to ACROSS Magazine.