ACROSS: Supernova is planning construction works, expansions, and openings this year and next year. What are your most relevant activities with regard to shopping centers?
MARKUS PINGGERA: Throughout 2019, we have been very active in the development and enhancement of our current portfolio in Croatia, Slovenia, and Romania. Regarding shopping centers, one of the most important projects in 2020 will certainly be Centar Kaptol in Zagreb, where reconstruction works have recently started. Supernova Group has taken over the responsibility and challenge of the overall enhancement and redesign of the mall, which enjoys cult status in the city of Zagreb. Located in a peaceful green area in the heart of the city, featuring many parking spaces, Centar Kaptol is a very attractive destination that has huge potential and a number of possibilities.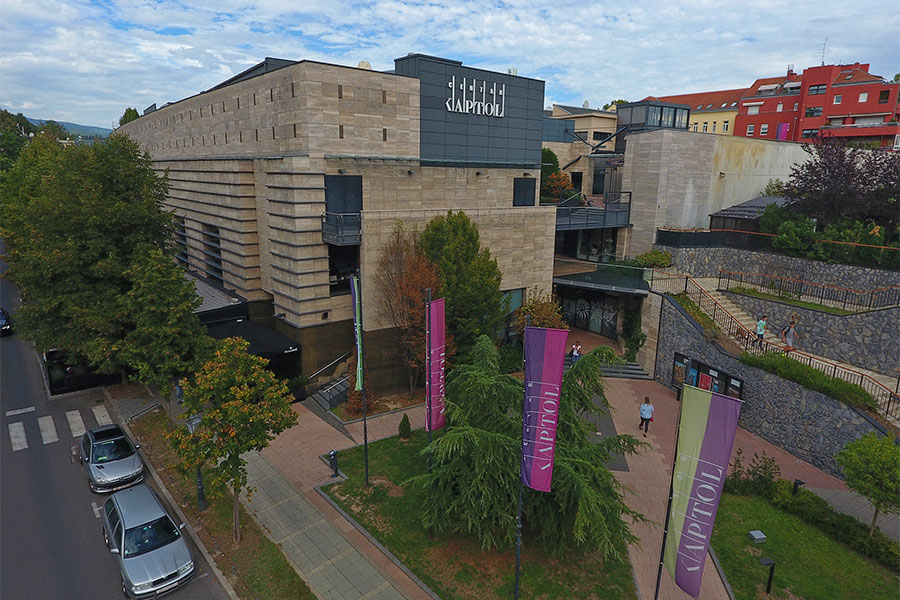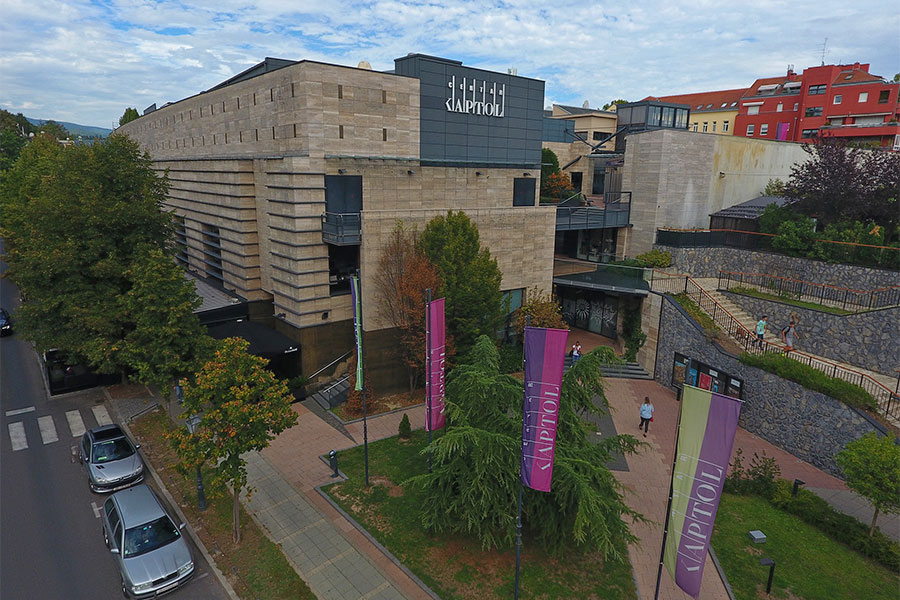 ACROSS: What is the objective of this redesign?
PINGGERA: The new Centar Kaptol will become a pleasant lifestyle place for shopping, leisure, socializing, and gathering in a modern and functional interior space. This multifunctional, "community-oriented", mixed-use property will offer a number of facilities, including offices, a cinema, a gym, a childcare center, restaurants and bars, beauty salons, as well as many shops and is set to open its doors by the end of 2020.
ACROSS: What measures are you carrying out with regard to the other shopping centers and mixed-use buildings in your portfolio?
PINGGERA: Our biggest focus is on the improvement of the overall offer and tenant mix, and we will continue working towards that objective in 2020 by introducing new brands at Centar Cvjetni, Supernova Zadar, and Supernova Colosseum in Croatia. A very significant project in our portfolio, undoubtedly, is "Branimir mingle mall" in Zagreb.
In 2019, we have worked on rebranding, reconstruction of the interior and the exterior, as well as garage renovation. This unique, experience-oriented concept is scheduled to open its doors this fall and will be mainly focused on leisure and entertainment. Offers such as a play area, a bar and casino, a hotel, a new food court, shops, and a gym have been added to the pre-existing cinema at this special meeting point.
Following Canopy by Hilton's successful hotel entry, dm, Asian restaurant Umami, and 1,300-square-meter design and lifestyle fitness center OrlandoFit opened as well. In addition, two premieres in the Croatian market are set to take place at "Branimir mingle mall" in fall 2019. The well-known Slovenian burger chain "Lars&Sven Burgers" and Croatian brand "Manga Sushi Bar" are on course to mark their first Croatian market entries. The very popular Croatian patisserie "Biberon Cakes" will also open its doors in September 2019.
In addition to mall space and a hotel, we also offer office space, which is 100% leased at Branimir. Given its great downtown location, our objective is to return "Branimir" to the community. Neighbors, office employees, tourists, and visitors will be able to enjoy the newly refreshed and refurbished "Branimir mingle mall" and will be able to delight in the variety of this new hot spot in Zagreb.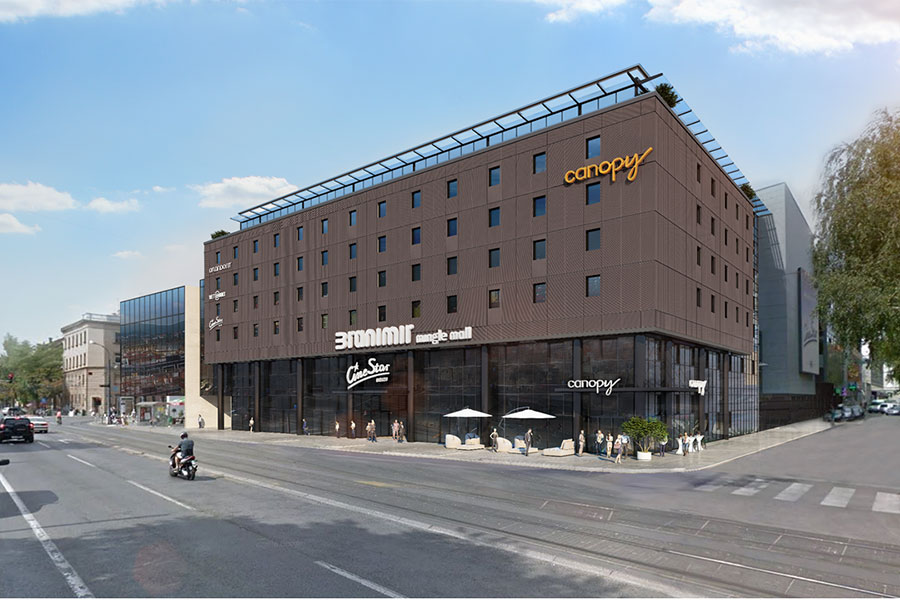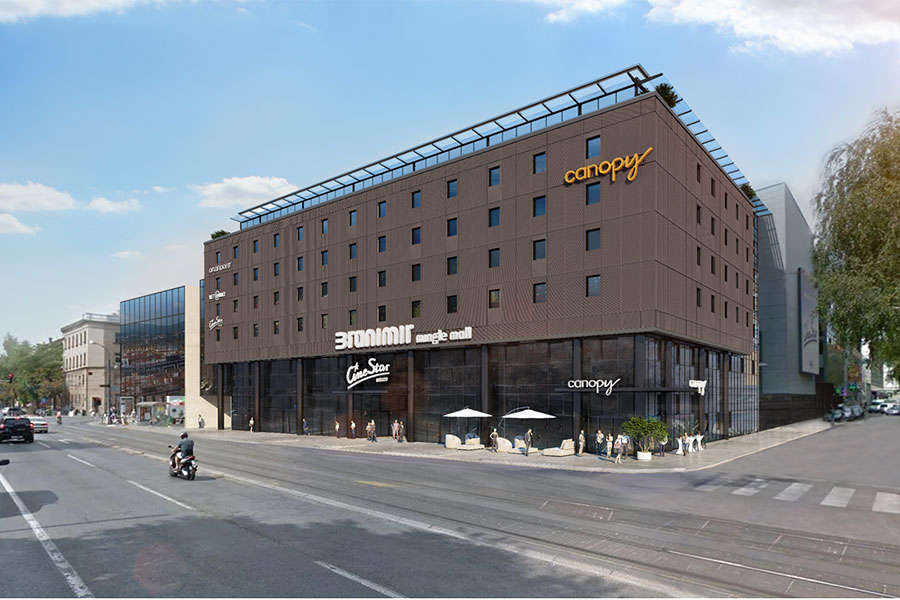 ACROSS: What are your plans concerning retail parks?
PINGGERA: With regard to retail parks, a new Supernova Group development has taken place in Požega, the eastern part of Croatia. Construction works on Supernova Požega began this summer and 17 new brands are expected to open their doors in spring 2020. The project has gotten off to a terrific start, and 90% of the center has already been leased. Works on the retail park expansion are in progress at Supernova Sisak East in Sisak, Croatia, and the opening is planned for the third quarter of 2019.
In the expanded part of the 2,400-square-meter center, new tenants will include international brands C&A, Pepco, and Tedi. The entire first floor of hybrid project Supernova Slavonski Brod in Slavonski Brod, Croatia, is being refurbished and will see the arrival of new international tenants, such as Intersport, Sinsay, Pepco, Tedi, and others.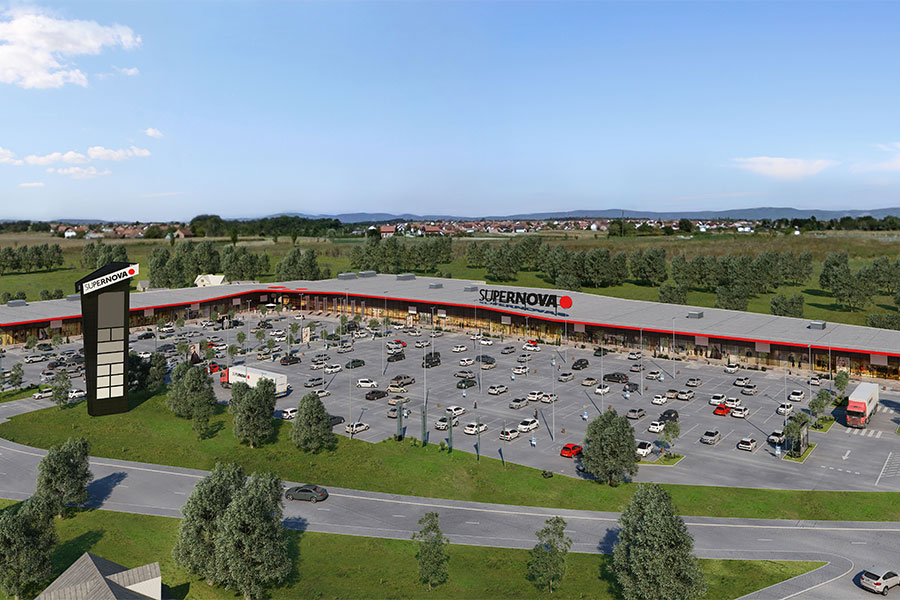 ACROSS: Does Supernova also have hybrids in the pipeline?
PINGGERA: Hybrids are special concepts combined of retail park and shopping center and we have 5 hybrid projects in our portfolio: Supernova Zagreb Buzin, Supernova Karlovac, Supernova Slavonski Brod and Supernova Nova Gorica.
Regarding the Supernova Zagreb Buzin, the plan is to expand the retail park in a manner in which, in the last quarter of 2019, a standalone McDonald's can open its doors to visitors. In addition to great service and the well-known McDrive concept, a McCafé will be available, which will allow guests to enjoy great-tasting coffee and the irresistible flavors of various delicious beverages and sweets. The restaurant will also feature self-ordering kiosks and digital tables for kids as well as a children's playground.
The expansion works started in Nova Gorica, Slovenia in August 2019, and the planned completion of construction is set for spring 2020. The additional 2,600 sq m will provide space for shops such as Intersport, Tedi, Pepco, The Athlete's Foot, and Deichmann.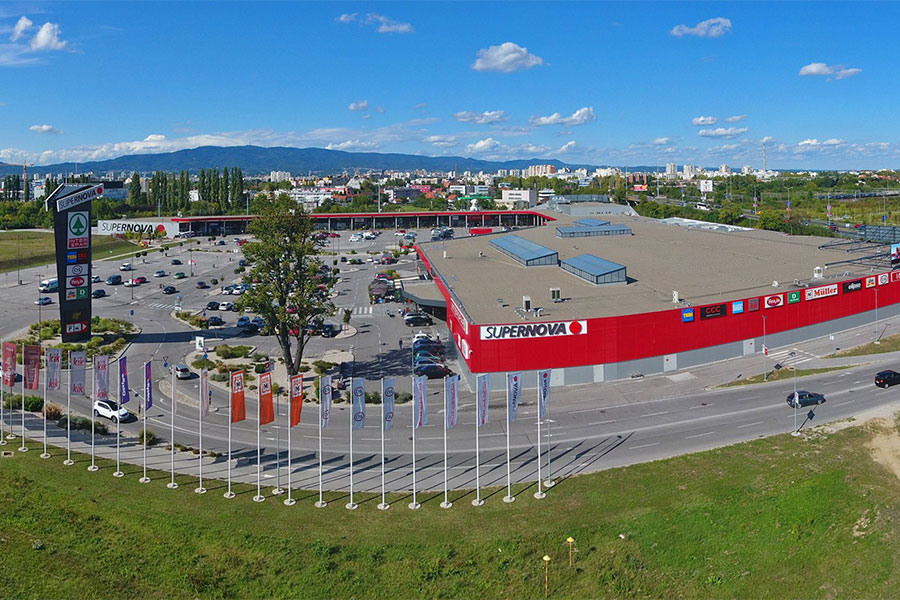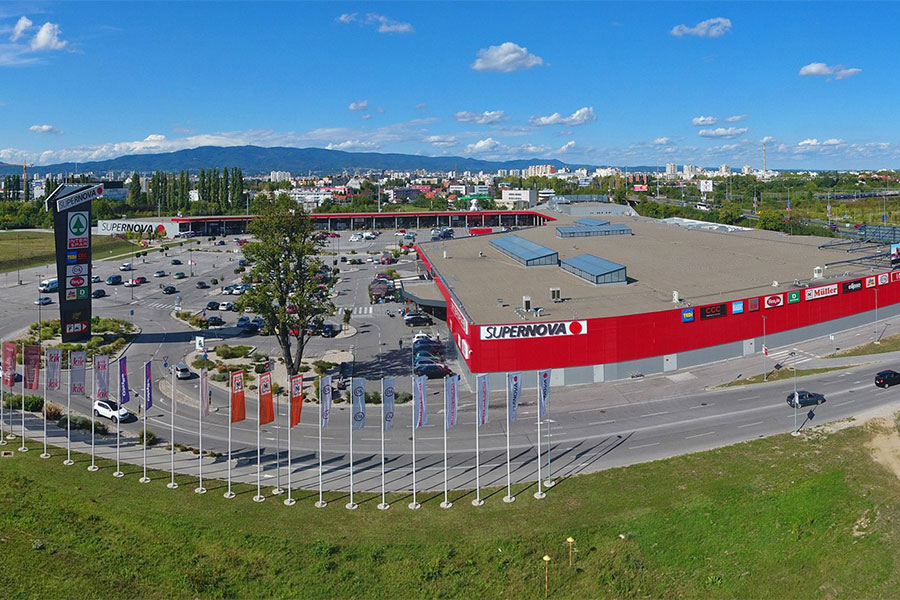 ACROSS: Are there any updates regarding the 10 shopping centers that Supernova has taken over from Mercator in Slovenia?
PINGGERA: In the next two years, Supernova plans to rebrand and refurbish all 10 Mercator centers in Slovenia that Supernova took over last year, with Mercator Šiška Center taking the lead; the others consist of MC Ljubljana Šiška, MC Celje, MC Kranj-Primskovo, MC Jesenice, MC Novo Mesto, MC Kranj- Savski otok, MC Koper, MC Postojna, MC Ajdovščina, MC Slovenj Gradec.
Each center will be approached individually, and our aim is to provide a better offer, customer experience, and functionality at each center. We have a very good starting point, which is a strong food retailer, but we will also focus on better customer experience within the centers via better offers, improved tenant mixes, facilities, and operations.
ACROSS: Are you currently "in the mood" to buy additional portfolios?
PINGGERA: Supernova constantly keeps an eye on market opportunities, and entering a new business is always a possibility; however, we cannot confirm any acquisitions at this time.
ACROSS: At the beginning of 2019, Supernova's market entry in Romania was announced. Is your project in Sibiu on schedule? When is it scheduled to open?
PINGGERA: Supernova's entry into the Romanian market was carefully planned. We are in the final stage of the administrative procedures needed to complete the projects. The opening of a 9,000-square-meter retail park and the opening of a well-known international hypermarket are scheduled to take place in the fourth quarter of 2020.
ACROSS: Compared to the countries in which you have been active for a longer period of time, what is special with regard to the Romanian retail real estate market?
PINGGERA: Our experience as well as new research and indicators show that Romania is the country with the most promising market in Southeast Europe. GDP and end-consumer consumption abilities in Romania have increased over the last few years, and the market is stable and suitable for investment and development. Therefore, the consumption level in Romania meets the needs of retailers, and they are very satisfied with the business results in Romania.
ACROSS: Do you intend to enter another new market any time soon?
PINGGERA: As mentioned earlier, Supernova always explores trends and conditions in the European markets, determines opportunities and threats, and develops competitive advantages. Supernova has maintained healthy and sustainable growth, and we are not under pressure to expand into new markets. Our current focus is on our existing markets, but if we see a good opportunity, we will go for it.