Total revenue for the Easter break increased by +21.3%, YoY, across all stores and restaurants. Like-for-like revenues rose by +19.0%, YoY. This excludes newly opened stores such as Hamleys, TM Lewin, Dr Martens, Lee Wrangler and Raging Bull, plus new restaurants and bars like Lost Rivers Brewing Co. and Sugar Dumplin Caribbean BBQ & Bar.
Footfall was strong during the two-week period, compared with the 2016 fortnight up to Easter Monday, when local schools in the catchment area were on holiday. Visitors were attracted this year by activities celebrating the richness and quirkiness of Britain in LDO's 'Iconic London' themed experiential events that featured Beefeaters, designer buses, karaoke in a black cab, a British brass band and much more.
Many stores reported increases sales and customers flocked to stock up on chocolate at Lindt, which reported treble digit growth compared with last year. The absence of rain much of the time tempted shoppers to stock up on newly introduced summer ranges in retailers like M&S and Guess who both had a record breaking Easter.
Some 5.8 million people have LDO as their nearest outlet centre, the largest such catchment in the UK. Almost twice as many people visit LDO each year than go to the Wembley Stadium and The SSE Arena, combined.
Additionally, overseas tourists are seeing LDO as an important part of their trip to London. Tax-free sales rose +31.6% YoY to the start of April. Of the visitors from outside the EU, some 22.6% were Chinese, including from Hong Kong and Taiwan.
Follow ACROSS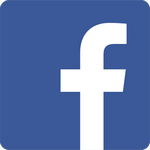 Share this article