By Otto Ambagtsheer
As experienced retailers, there is a clear trend we are observing worldwide, aligned with the social changes that technology has brought: the increasing demand for unique and personalized experiences–a movement that has been called "the experience economy". In the midst of it, e-commerce, with its competitive prices and fast delivery, is rewriting the rules of consumption; industries and sectors interact in a competitive race to be original and relevant in a market full of stimulant proposals, and this requires more collaborative initiatives to ensure traditional business models are able to successfully transition to an ultra-connected economy. A good example of these synergies is amalgamation of shopping and tourism, a segment that is growing exponentially around the world.
According to the World Tourism Organization (UNWTO), shopping is among the top deciding factors when travellers choose a destination, showing its relevance beyond that of a mere ancillary service. As 2019 data from UNWTO shows, more than 1.5 billion people traveled around the world in 2019, four percent more than in 2018 despite the travel industry turmoil following the collapse of Thomas Cook and several other low-cost airlines in Europe, and this entity foresees an increase between three and four percent in international tourist arrivals worldwide. Moreover, tourism spending in 2019 has remained strong against a backdrop of global economic slowdown. It continued to grow most notably amongst the world's top ten spending markets surpassing the previous year's staggering 1,500,000,000,000 dollars (one trillion five hundred billion dollars).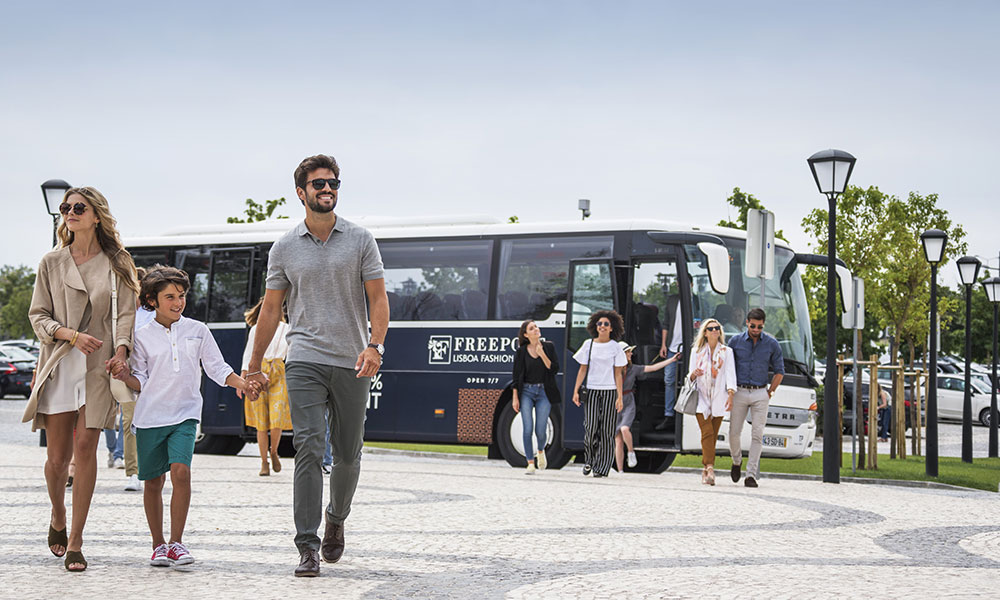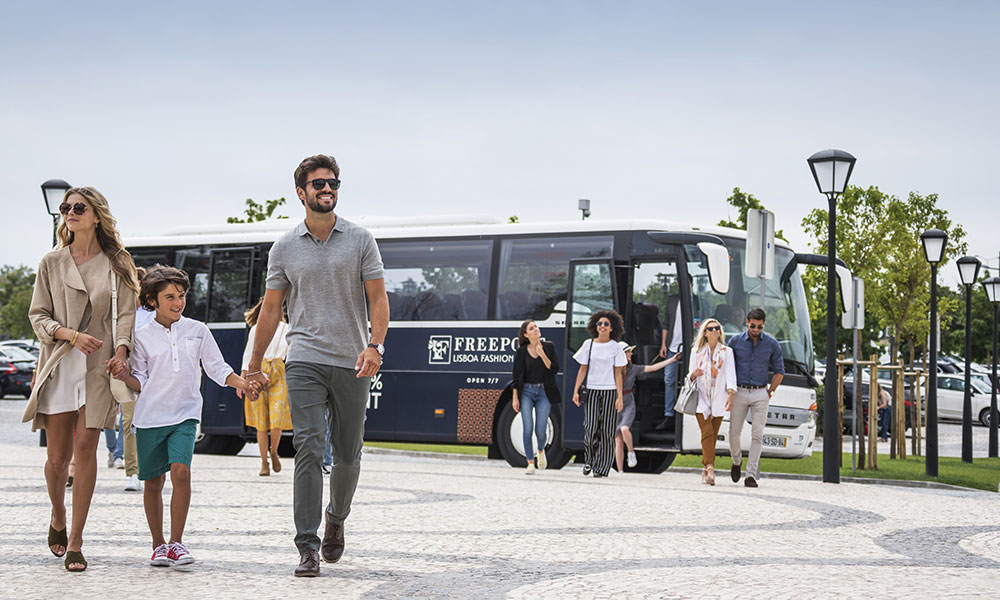 Range of special activities
These figures paint an interesting picture for travel retail, as the number of travellers grows every year, as does the total spend. Tax-free shopping helps to quantify the dimension of shopping tourism from markets outside Europe, especially when it comes to outlets, as the price factor is particularly appealing. Shopping is of course not confined to airports or malls and has become a key part of the travel experience.
VIA Outlets is in a good position to capitalize on this dynamic and expanding market segment with its eleven outlet centers, which are strategically located at the gateway of many of Europe's most exciting destinations. Apart from getting the basics of a great shopping experience right–offering a wide range of high-quality brands, an extensive food and beverage offering, leisure areas for children and adults and aesthetics that inspire as well as encourage exploration of the retail offer–VIA Outlets undertakes a range of activities specifically targeted at tourists. For example, we continuously add facilities that purposely cater to tourists' needs, such as shuttle bus services from and to city centers, as well as added-value services such as tax refund facitlies for guests from overseas and lounges for VIPs.
Shopping, like travel, is all about creating an experience that is unique and unrepeatable from place to place. Real integration of shopping in the travel experience means making retail accessible, locally relevant and convenient. To this end, our vision is to recreate, in an appealing way, each center's regional architecture, decor, culture and history to differentiate our shopping destinations from our competitors', and make it available, vivid and present throughout the travel journey–all with the aim of capturing the experience economy. We call this a "beautifully local" experience.
Beyond the mere act of buying
Broadly speaking, shopping tourism is undoubtedly an economic engine that drives direct and indirect employment, revenue and benefits for destinations. The mere concept is a combination of two global industries able to mobilize billions of euros. As we see it, shopping tourism is a transversal segment that interacts with other sectors, products and services, both in travel and retail as well as a number of other industries.
Fashion, just like travel, resonates with consumers' aspirations and lifestyles, and this is the quintessence of the experience economy. The travel industry has experienced this transformation, from location to experience, long before retail; in fact, travellers' choices have a deep, relevant, aspirational element, tied to emotions, that shopping also provides. That is why we see shopping tourism as a powerful combination, able to increase revenue for retailers, as well as boost longer stays, higher spending and loyalty ratios for destinations.
Moreover, shopping tourism goes beyond the mere act of buying: it starts at the very moment a traveller picks a certain destination, continues throughout their trip in different contexts, and even evokes that experience once they return home. Interestingly, according to the latest Duty Free World Council (DFWC) KPI Monitor, 75 percent of shoppers plan their purchases prior to their travels, and while the majority–52 percent–of shoppers who plan their purchases do so with a general idea of what they will buy, the remaining 23 percent plan their purchases with a specific product or brand in mind. So, being in the forefront of the traveller's mind right from the inspiration and planning process is vital for all parties involved in this segment.
A diversification engine
What these figures demonstrate is that to really harness shopping tourism potential, travel and retail should work together. Shopping tourism is the result of the development, growth and evolution of the travel industry and travellers, who are eager to enjoy destinations from a local perspective. It is a global economic driver for both emerging and well-established destinations, that involves and requires the collaboration of players in both the travel and retail industry, as well as other economic sectors and public entities. Working together, we can create a compelling concept that truly reflects what makes a destination unique and appealing to travellers around the world.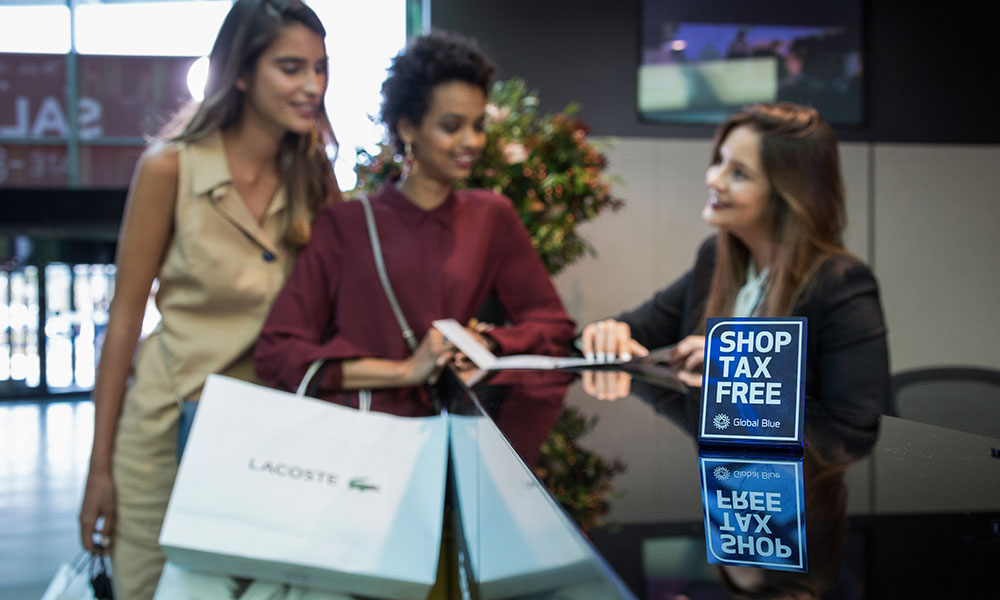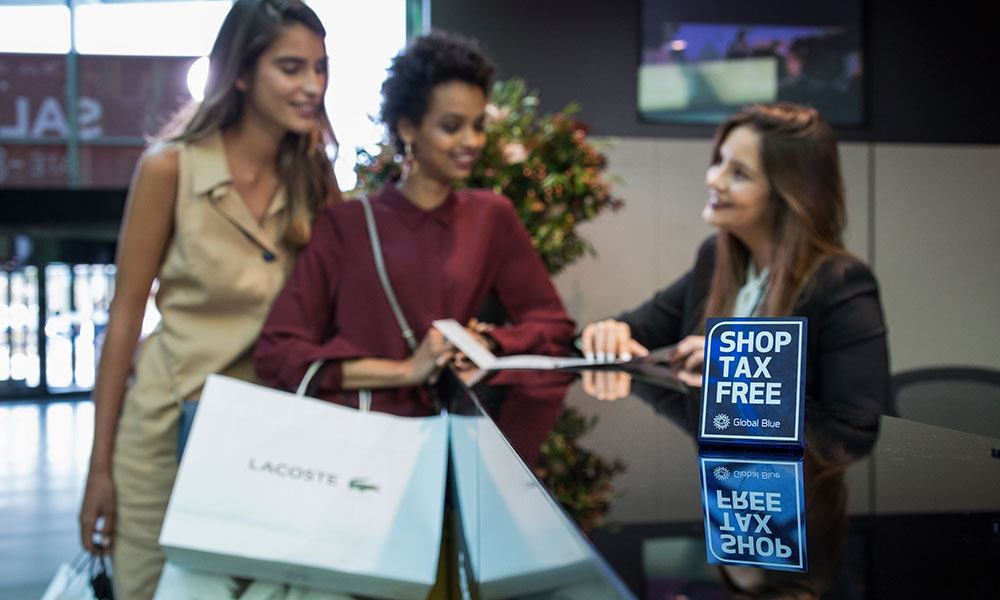 Besides becoming one of the key motivators for travellers when choosing a place to visit, shopping tourism is also a strong, sustainable development force for destinations, which is able to contribute to local employment, businesses and the wider economy. It is a diversification engine for both retail or travel. For retail players, travellers revitalize demand and their visits to malls, urban shopping areas and outlets force innovation in products and services to really make a difference in our value proposition, helping to align our shopping experience with the idiosyncrasies of each location and providing a wide range of guest services, adapted to both locals' and travellers' needs and expectations.
Boosting the local economy
For destinations, hotels and travel agents, it poses an opportunity to recreate new experiences that are able to drive business and stays, attract alternative and more profitable inbound markets and ensure recurring visitations; but also to reorganize saturated urban destinations and boost the local economy from a long-term perspective. The stronger the shopping destination appeal of a location, region or country, the more visitors will come, and the less the area will be exposed to seasonality.
The most important challenge we face as travel and retail players, is that we have to ensure that travellers and their experiences are at the center of any strategy. Shopping tourism involves a wide range of companies, institutions and public bodies that need to understand each other's goals, needs and dynamics to really develop shopping tourism to its full potential.
At VIA Outlets, we assumed such a commitment implies working hand-in-hand with the travel industry to develop shopping tourism destinations–as we are currently doing from Mallorca to Gothenburg, from Lisbon to Prague, from Zweibrücken to Landquart–and create industry standards that contribute to achieving this goal. We foster collaborative agreements with hotel companies as well as national and local accommodation associations through our tourism department to leverage natural synergies between travel and retail sectors, right across the travel value chain that have proven successful for all parties. In 2019, we further enhanced our capabilities in this field by hiring dedicated sales representatives in some of our largest non-European customer markets, notably China, the Middle East and Brazil. Our efforts proved successful as we saw a significant increase in tax free sales, amounting to a total increase of 17 percent. The figures were even stronger in especially strong tourist destinations such as Amsterdam and Lisbon, with figures at Batavia Stad Fashion Outlet and Freeport Lisboa Fashion Outlet seeing increases in this metric by 21 and 29 percent respectively.
One thing is certain: shopping is definitively becoming more important in travel spends, a trend that, combined with the outlet sector's highly commercial force, offers a myriad of opportunities for destinations, investors, retailers, tourists and local guests alike.