Construction works are already well underway. Soravia is currently working on its latest project in this eastern European country, the retail park Liptovský Mikuláš, which is centrally located in Slovakia. The management team of the Austrian company chose the location of this retail location wisely.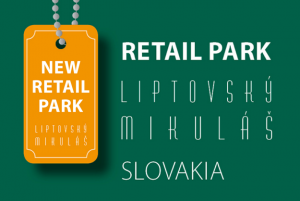 Within walking distance for the approximately 32,000 people of the city of Liptovský Mikuláš, the retail park will comprise roughly 20 shops on 9,100 sq m of GLA. The flexibly designed stores will predominantly focus on fashion to the retail park's visitors.
The first anchor tenant is already confirmed with the first H&M store in the region. Among other confirmed tenants are the international label Sportissimo, John Garfield, and the trend restaurant Piazza Italia. Soravia is convinced that further fashion brands will follow.
An already fully developed retail agglomeration
This plan could definitely work. After all, the retail park Liptovský Mikuláš will be part of an already perfectly developed retail agglomeration, the biggest in the region. Not only the two-storied shopping center RGB Liptov but also Tesco, Kik, Intersport, CCC, Merkur, McDonalds and many others are already committed to the immediate vicinity of this location on 35,000 sq m of GLA.
It is safe to say that the location in Liptovský Mikuláš will continue to grow. An additional area of approximately 16,320 sq m is still for sale and is just waiting to be developed.
This location's appeal is not only due to its fully developed infrastructure with direct connections to the Slovakian highway D1, Liptovský Mikuláš and its surrounding area have become a real magnet for tourism over the last years with approximately 700,000 visitors per year.
Soravia's retail park Liptovský Mikuláš will also benefit from this development in the future. And there will definitely be enough space to park for future visitors, as the new retail park comprises 150 new and 900 already existing parking spaces. The opening is scheduled for September 2018.
The retail park Liptovský Mikuláš is currently under development in the center of a highly frequented Slovakian tourism region: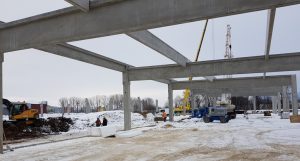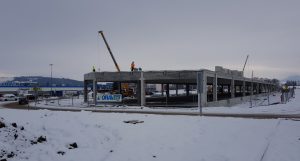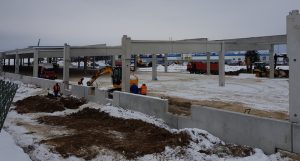 Images: Soravia
Follow ACROSS
Share this article