The Fund acquired the retail property for around €26 million. The seller was a local real estate portfolio holder. Retail park Amberg has a leasable area of around 16,500 sq m. Kaufland and MediaMarkt are the retail property's long-term tenants. Built in 1999, the 58,800-sq-m area offers around 800 ground-level parking spaces for its customers and visitors.
The retail park is located on the southeastern outskirts of Amberg, in a commercial area directly on the main road, which also acts as the inner-city's main traffic axis. With its large catchment area, the property has established itself as a leading location for grocery shopping in Amberg. A directly adjacent big-box agglomeration and other nearby bog-box retail establishments also create synergies that have a lasting positive effect on tenants' visitor frequencies.
With this acquisition, Hahn German Retail Fund II is further expanding its real estate portfolio. The open special AIF has a target volume of up to €500 million and invests in large German retail properties like retail parks, hypermarkets, warehouse stores, and DIY stores.
Follow ACROSS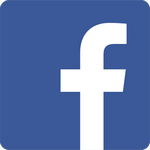 Share this article