New strategies for department stores, ways towards vibrant city centers and innovative concepts for stationary brand environments—these are among the topics at Grand Plaza, the trade platform at EXPO REAL. Four new exhibitors are presenting here, almost all the big food retailers are represented at the fair, there's a special show on the subject of sustainability in trade, and students present ideas for the shopping experience of the future.
"How stationary trading can survive in the digital age and help to structure the city centers as an attractive social space—the retail trade is greatly preoccupied with that, at our Grand Plaza too", explained Claudia Boymanns, Exhibition Director of EXPO REAL. "We're looking forward to the top experts on the conference program, two special shows and the exhibitors from the trade sector."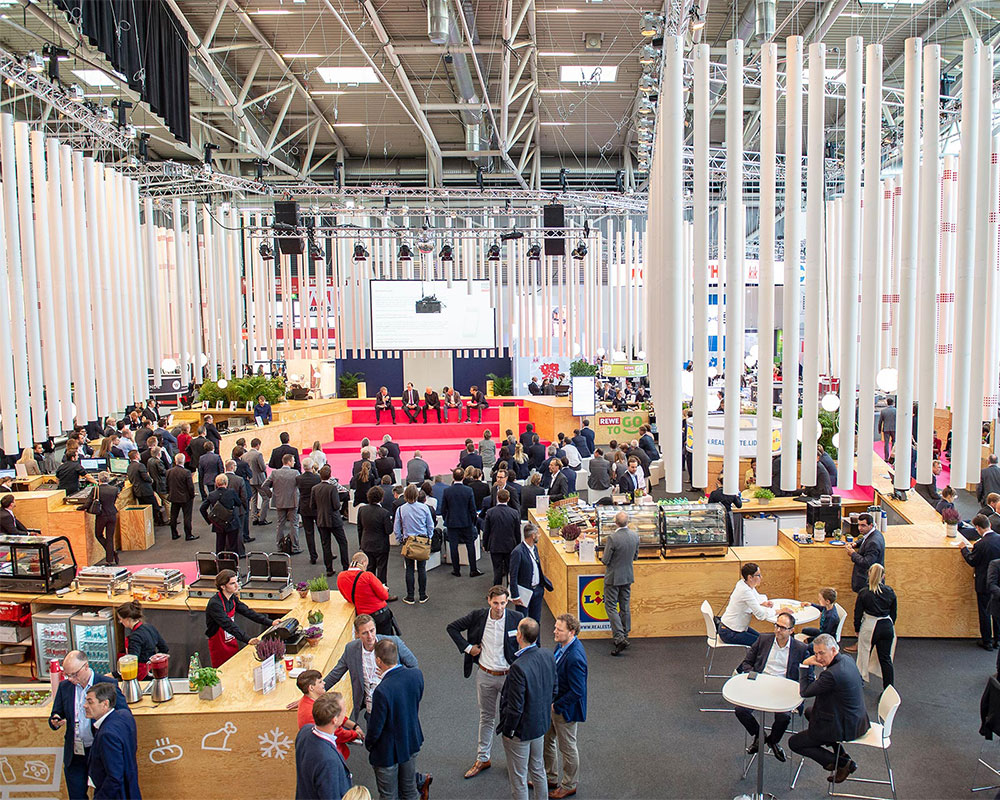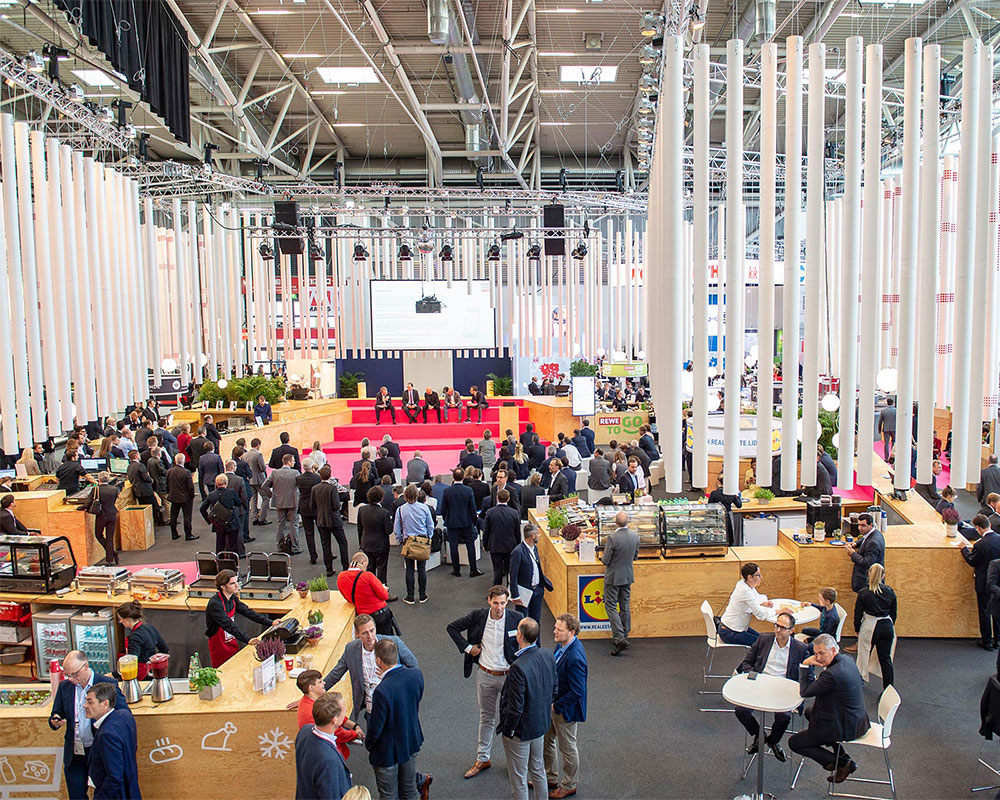 Stores reloaded, talk of the town and lateral thinkers—topics on the conference program
With curated ranges and intelligent interlinking of products and catering, department stores want to become attractive venues in the city center again. But the mix of retail and catering is regarded as a recipe for success beyond that too. Peter Obeldobel, Head of Food & Catering at Karstadt Warenhaus since March 2019, will be discussing the subject with other experts in the panel 'The big feast'. In 'Talk of the town: Fewer customers, vacancy: how do retailers and cities react to declining frequency?', representatives of local government bodies will also have their say. New approaches are examined, for instance by the panel 'Rethink Retail: Start-ups, and innovative companies develop ideas for tomorrow's retail sector', which opens with a keynote by trend researcher Theresa Schleicher, Managing Director of VORN Strategy Consulting.
Two special shows for the retail trade of tomorrow
The large-scale special show 'Rethink Retail' presents the results of a students' ideas contest for the first time. The five interior design concepts address the themes of sharing, fashion and music. The Schwitzke company group, which creates and realizes brand environments, is host of a further Rethink Retail special show: 'Green Leap' deals with the subject of sustainability in areas such as consumption behavior, the supply chain and real estate development. "Together with experts and visitors, we want to discuss how we can shape our future sustainably and give an inspiring impetus with our green meeting point", explains Markus Schwitzke, Managing Director of Schwitzke ID.
A marketplace for trade and its partners
Grand Plaza extends over 500 square meters in Hall C2. Here trade and its partners meet to inform themselves and exchange views, a range of catering rounds off the marketplace experience. In addition, numerous companies from the retail trade exhibit; this year, these include Action, ALDI SÜD, Boels Rental, dm drogeriemarkt, dennree, the German Council of Shopping Centers, HBB Hanseatische Betreuungs- und Beteiligungsgesellschaft, Kaufland, Lidl, Norma, Penny Markt, REWE Group, REWE Markt, Rossmann, TEDi, toom, Woolworth and x+bricks.