ACROSS: Asset management is a particular focus in the German business of Unibail-Rodamco-Westfield: You manage 17 of your 26 centers for other owners. What do you expect from this positioning? What are your goals and how do you want to achieve them strategically?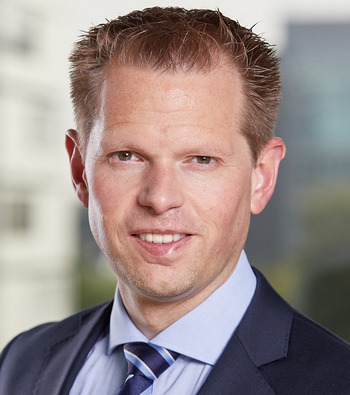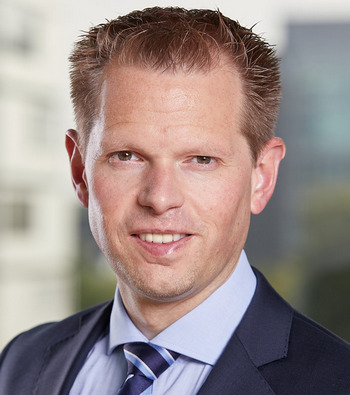 OLAF LEY: Unibail-Rodamco-Westfield is the premier global developer and operator of flagship shopping destinations. That's our strategy and our aspiration, and we also execute this standard in Germany – both for our own assets and for those that we manage for investors.
In Germany, we operate nine shopping centers in our own portfolio and 17 more for our partners. Asset management for investors is an integral part of our strategy in Germany, and, thanks to our extensive expertise, we have built up long-lasting, successful relationships with investors and have even more exciting times ahead of us.
In the future, we would like to establish new partnerships as well as expand our role as a premium asset and center manager in Germany. Due to the acquisition of Westfield, new opportunities have opened up for us from which our partners will greatly benefit: from the access to exclusive brands that are not yet represented in Germany to exciting new event and marketing concepts. This is going to have positive effects for all our centers as we also intend to further develop the strategic positioning of the existing centers in our portfolio.
Our partners can rely on our great experience and extensive knowledge in center and asset management. We have been very successful in establishing the highest service levels and working out specific and individual positionings for the centers. As a result, we have ensured the necessary differentiation in the market and have consolidated our position in the industry – which is highly valued by our partners.
ACROSS: What are the challenges of center management for investors? Does it make an operational difference whether you manage your own center or that of another owner?
LEY: We treat all our assets equally – with the same commitment and professionalism. In view of the daily operation, there is no difference between managing assets for our business partners and operating our own as we perform the same duties. However, there is a difference in terms of strategic orientation and positioning.
While we only need to discuss the strategy internally with regard to our own assets, we coordinate everything with the owners for the assets we manage. This includes advising using the entirety of our expertise and the background of our network of 3,700 experts. As all contracts are different, we customize strategies to the respective partner, thanks to our ability to offer the entire package, from positioning, tenant mix and planning, and facility management to leasing and property management. If needed, we can also take care of all project planning for refurbishments.
We are, in fact, an all-rounder when it comes to project developments in the real estate sector. Naturally, this requires a lot of cooperation and collaboration with our partners, which we have perfected over the years.
ACROSS: With the Westfield acquisition, your group has recently secured a strong international brand and access to attractive new markets. What effect has this had on your asset management portfolio in Germany? What major changes might be in store for investors and business partners?
LEY: It is an enormous gain for our entire portfolio in Germany as two of the world's most prestigious brands in the retail real estate sector have united. One of the biggest advantages is the pooling of networks and know-how that has developed into a strong dynamic. With regard to the German market, we are currently analyzing which assets qualify for rebranding and will bear the Westfield name in the future.
One point has already been made clear: All of our assets will greatly benefit in the areas of leasing, interior design, architecture, marketing, events, networks, and many more. This makes us an even more attractive partner for landlords.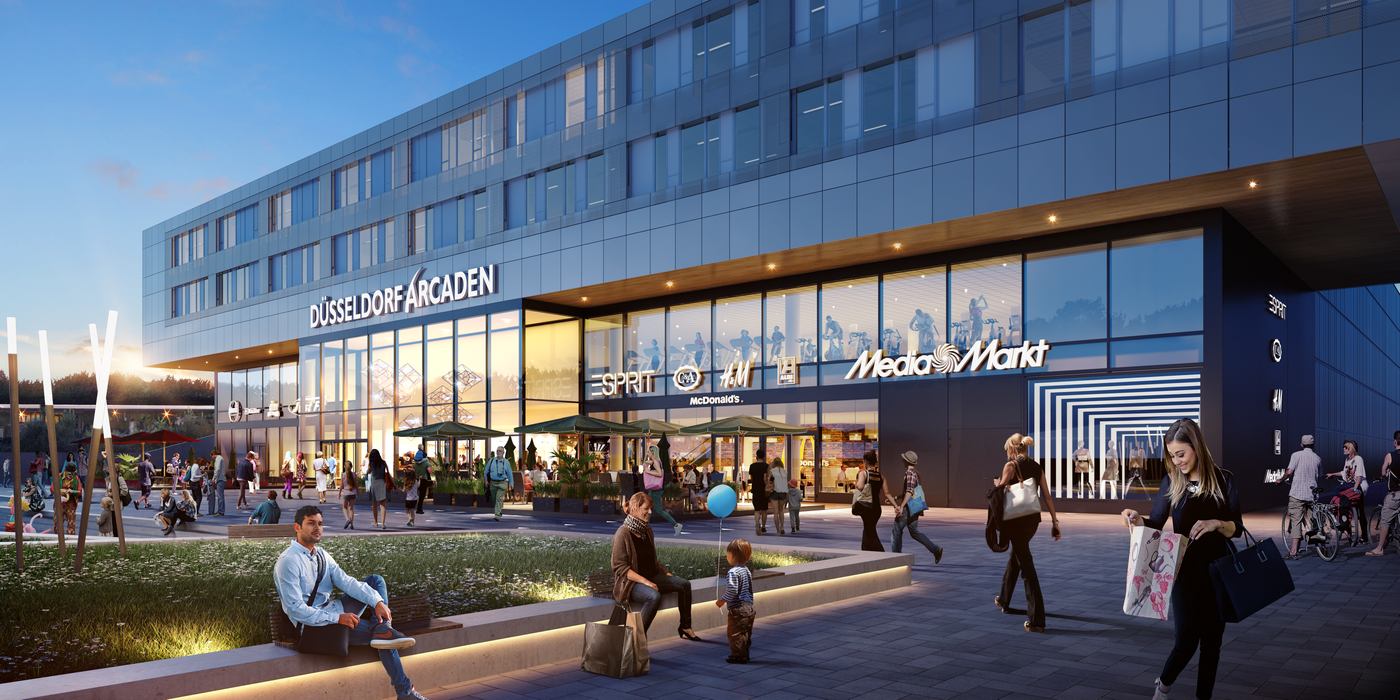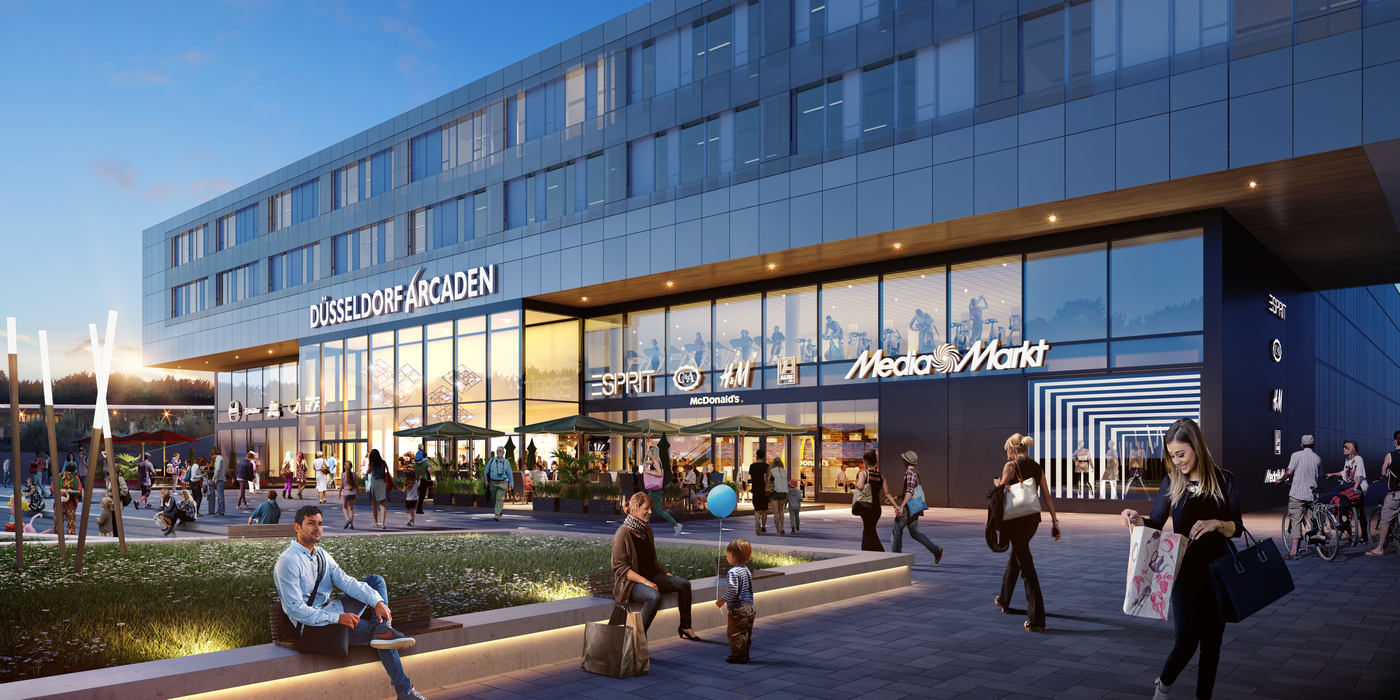 ACROSS: Modernization pressure in the industry has grown steadily in recent years. How do you assess this development? Is there enough willingness for innovation on the investor side to remain attractive to consumers in the future? How do you rate the German market in this respect in international comparison? Where do you see a need for action?
LEY: Yes, there is definitely enough willingness for innovation on the part of investors. Some assets from our portfolio can serve as examples. Firstly, Union Investment Real Estate has invested a total of 105 million euros in Riem Arcaden in Munich. The building expansion, an investment of 65 million euros, was opened in March 2018.
Secondly, Ivanhoé Cambridge has invested approximately 40 million euros in the ongoing refurbishment of Wilmersdorfer Arcaden. Thirdly, TH Real Estate has invested 10 million euros in Erlangen Arcaden. The center was completed at the end of October 2018. We are also cooperating with TH Real Estate in the Gropius Passagen joint venture in Berlin, where 125 million euros has been invested in the last few years.
Investors, tenants, and Unibail-Rodamco-Westfield understand that one of the most important things is the continual further development of the centers in the areas of tenant mix, architecture, design, marketing and events, as well as strategic positioning. We have to meet the needs of our customers – and they are always in a state of change. This could, for example, mean that we continually work on customer experience and further increase the quality of stay at all our centers.
With regard to other industrial markets, in Germany, investors tend to be reluctant when it comes to big investments. However, our partners know and value our expertise and experience, which we have extended even further thanks to the acquisition of Westfield. As we cooperate well with our partners, we have been able to plan and implement amazing refurbishments up to this point and will continue to do so in the future.
ACROSS: You are talking about a revitalization offensive, currently implementing eight refurbishments together with your partners in Germany, with investments of over 260 million euros. How do you convince investors that high investments pay off? Do you have any measurable proof that the investments are worthwhile?
LEY: Yes, we measure our success against several factors, for example, footfall, which continues to rise after all big refurbishments, leasing negotiations due to the increased attractiveness of the centers, and lastly, the increasing earnings of the centers' retailers. In the past, all of our refurbishments have been very successful and have led to even stronger ties between us and our partners.
ACROSS: The current refurbishments are based on a time frame up to 2020. What are you planning beyond that point? What are the next big challenges?
LEY: Together with investors, we are planning refurbishments at other locations as well. Currently, discussions with several business partners are ongoing. At this time, we cannot disclose any further details. The latest refurbishments that have been announced include Düsseldorf Arcaden, Schönhauser Allee Arcaden, and Forum Steglitz in Berlin. If you look at our entire German portfolio of 26 centers – our own assets as well as assets we manage for business partners – we have conducted, announced, or planned refurbishments at nearly half of them in the last few years. However, this is not enough for us – we have remarkable things planned. It certainly remains exciting at Unibail-Rodamco-Westfield.
Sign up for our ACROSS Newsletter. Subscribe to ACROSS Magazine.