At the beginning of December, Redevco announced that it had acquired a 5,540-sq-m retail unit in the Dutch city of Rotterdam for €28.5 million on behalf of its investor clients.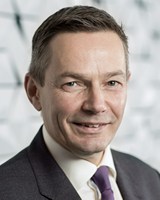 CEO Andrew Vaughan commented: "The size of the building suits the strong demand for fashion retailers looking for large-scale units in Rotterdam. Neighboring retail properties are currently under development and we strongly believe these works add to the overall attractiveness of the location."
Just a few days before this deal, the company went public with the fact that it was buying real estate in Germany—including the 35,000-sq-m A2 Centre in Hannover. Between those two announcements, on December 1, Redevco's recently-opened project Mahü77 on Vienna's Mariahilfer Straße became the first retail location in Austria to be awarded the BREAAM "Excellent" sustainability certification.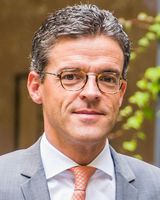 Dirk Adriaenssen, Managing Director Switzerland and Central Europe, declared: "Our aim is to keep the environmental impact of all our assets as low as possible and to comply with these requirements for new and existing buildings."
London ahead of Paris and Munich
The real estate investment management company Redevco, which is headquartered in Amsterdam and specializes in retail, brought the year 2016 to an eventful close. The assets the company manages consist of approximately 400 objects in Europe's most important trading locations in the Netherlands, Germany, and Austria.
Speaking of important trading locations: Urbanization and widening polarization between "the best and the rest" European cities continue to gather pace and are increasingly shaping the location decisions of international retailers.
Against this backdrop, Redevco's "City Attractiveness Report" shows that city quality is playing a growing role in the urban mix of factors determining the future success of European urban centers.
From more than 800 cities ranked in the model, the Top 25 have remained relatively stable during the past years. London led the ranking ahead of Paris, followed by—a bit surprisingly—the Bavarian capital Munich. Redevco will therefore concentrate its activities in the future on the major European trading locations.