ACROSS spoke with Jan Tanner, who took over management of the quarter about two years ago.
Within just a few years, the Quartier du Flon has developed into a vibrant shopping, event, art, and entertainment center in the heart of Lausanne. The quarter stands out due to its uniqueness and history.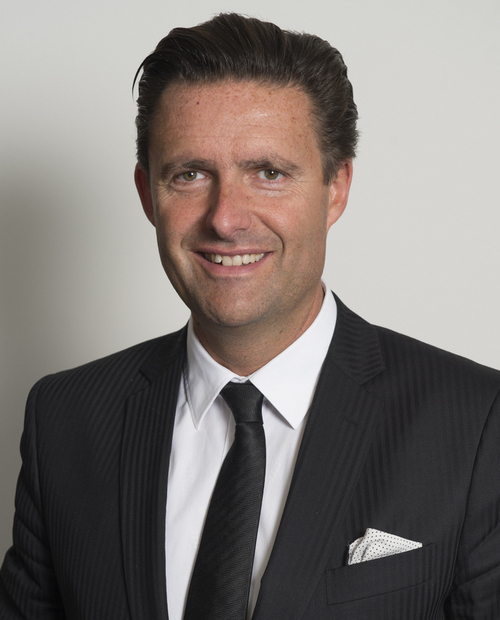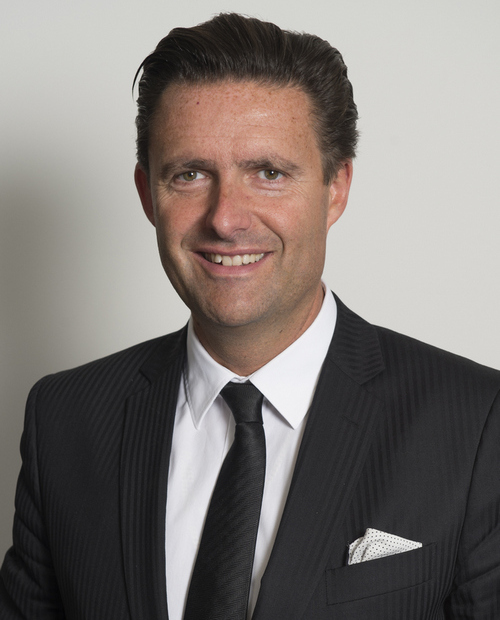 Where today, more than 7.5 million people shop, have fun, and relax on 55,000 sq m of space each year, there was once an uninhabited valley with the river Flon running through it.
The property, which was owned by the Swiss family Mercier from the middle of the 18th century, developed over the course of industrialization in the 19th century into a traditional industrial area with sawmills, fulling mills, tanneries, and rail connections.
When the district was developed into warehouses with the advent of a railway line, the Flon river disappeared under accumulating masses of earth and the neighborhood was straightened.
From the mid-1950s, the area shared the fate of many slowly decaying industrial areas. It was not until 2009 that the Swiss real estate company Mobimo took over from the company that owned the site, LO Holding Lausanne-Ouchy SA. It then began with the revitalization and beautification of the area, which now lies in the heart of Lausanne.
Today, the Quartier du Flon is a contemporary urban district with boutiques, restaurants, recreational activities, workplaces, as well as residential opportunities. It's an attraction for all of Lausanne and far beyond.
ACROSS: Mr. Tanner, what makes the Quartier du Flon so special in your view?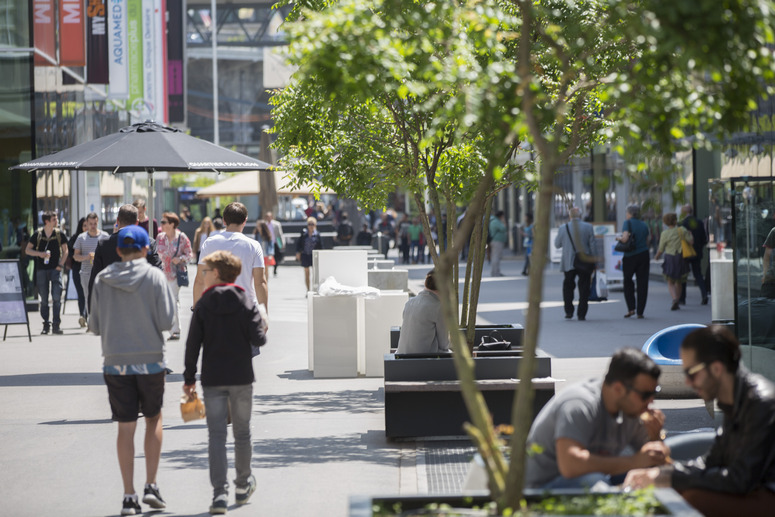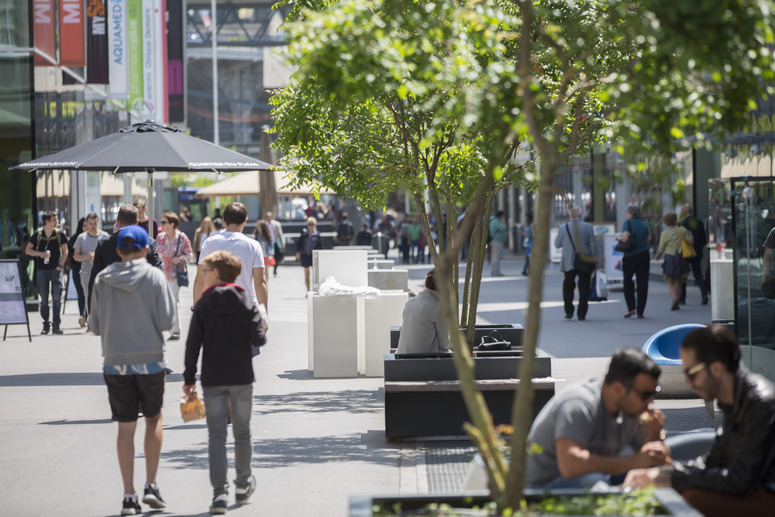 Jan Tanner: The Quartier du Flon is a 55,000-sq-m, contiguous private property, including all streets, squares, and real estate. That is unique for Switzerland and within Europe could only be compared with Covent Garden in London. There, too, an ownership society takes care of the site's operation.
Since Mobimo – one of Switzerland's leading real estate companies – took over the Quartier du Flon, it has developed into a modern, urban neighborhood. We're renovating and beautifying the existing buildings.
In addition, Lausanne is the only city in Switzerland that has a subway. Both of Lausanne's metro lines lead directly through the Quartier. The Quartier du Flon is therefore also a public transport hub.
ACROSS: How has the retail space development gone?
Tanner: With the development of the retail space, of course, came the need to build a professional administration. Two years ago, I received the mission to establish a modern district administration to improve the interface between the operator and tenants.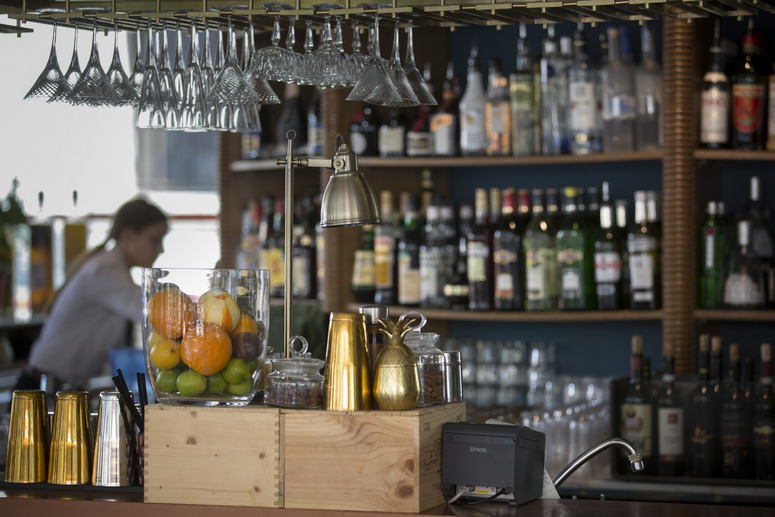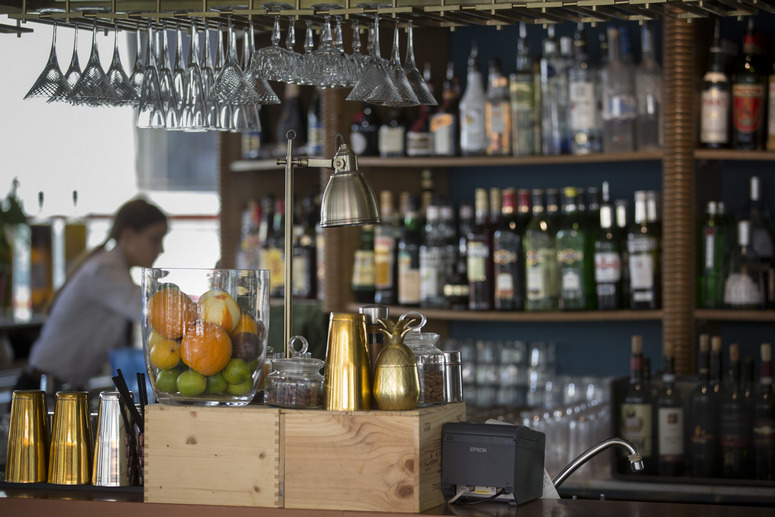 Today, we have 60 retailers at the Quartier du Flon, including local brands like Maniak, but also many international brands like FNAC, the French consumer electronics specialist. Leisure also plays an important role in the tenant mix.
There is a multiplex cinema, a huge bowling center, and a gym. Gastronomy is also very important for us. We are very well supplied, with more than 30 foodservice providers, bars and restaurants. Another unique feature is the Mad Club, a nightclub with five dance floors.
Every weekend, up to 70,000 people come to party here. We also accommodate artists and gallery owners—and we want to keep them. The Quartier du Flon is also known as an artistic quarter.
ACROSS: How does managing a district differ from managing a shopping center?
Tanner: Not much, internally. But there are big differences in the public image. We are part of the city of Lausanne. Many do not even know that the entire Quartier du Flon is owned by Mobimo. There are also major differences regarding to opening times. There are no doors we can close. That makes management a bit more complex in terms of safety and cleanliness.
ACROSS: How are the leases in the Quartier du Flon designed?
Tanner: That´s a key point. The quarter's history offers many advantages, but also one disadvantage, we have a few leases that are over 30 years old. At that time, no shop opening times were defined, nor were there any requirements to declare turnover.
We thus operate with differing leases, which makes getting an accurate view of the total turnover difficult. We have adjusted the contracts for our new tenants. But it will probably take a few more years before we have standardized all the contracts.
We would like to add 10 to 20 new concepts to the classic retail business, such as beauty, fashion and jewelry. We want to complete that phase by 2019. Once we have achieved that, we'll set new goals.
Contact. Jan.Tanner@mobimo.ch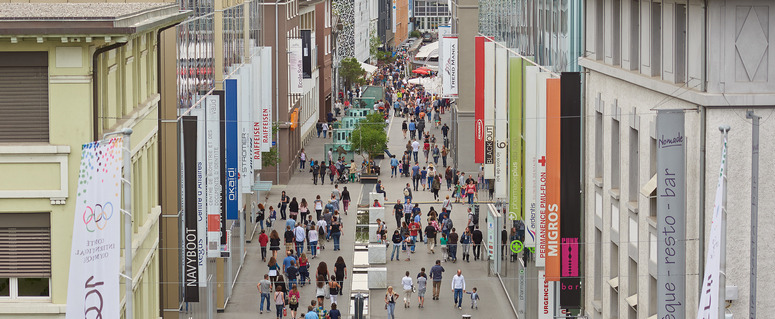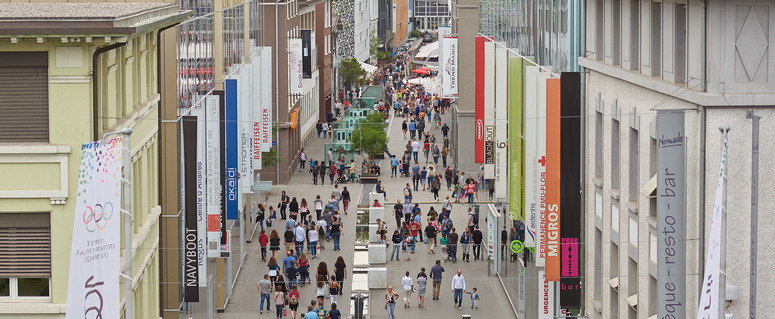 Quartier du Flon – Facts & Figures
Total area: 55,000 sq m

Total number of retail and restaurant units: 90 on a sales area of 35,515 sq m

Number of retailers: 62

Number of restaurants and bars: 28

Total number of tenants: 214 (including offices and apartments)

Entertainment: movies, bowling, fitness, Migros Klubschule, nightlife, art …

Services: Hotel, day care, nursery, underground car park with 910 parking spaces

Annual visitors: 7.5 million

Daily passenger traffic through the public transport network at the Flon hub: 80,000

Catchment population (within 30 minutes): 450,000 + France.
Follow ACROSS on