The consultation will be conducted via webinar, giving the public an opportunity to comment and ask questions.
'City Centre South' will upgrade several areas of the historic heart of Coventry, including Bull Yard, Shelton Square, City Arcade and Hertford Street, and will make the city a significant shopping and leisure destination in the West Midlands.
The development proposal includes up to 50 new retail units, a number of new public realm spaces, a pavilion containing independent and start-up retailers and restaurants, a premium cinema and other leisure uses, new restaurants, private and rented residential accommodation and a hotel.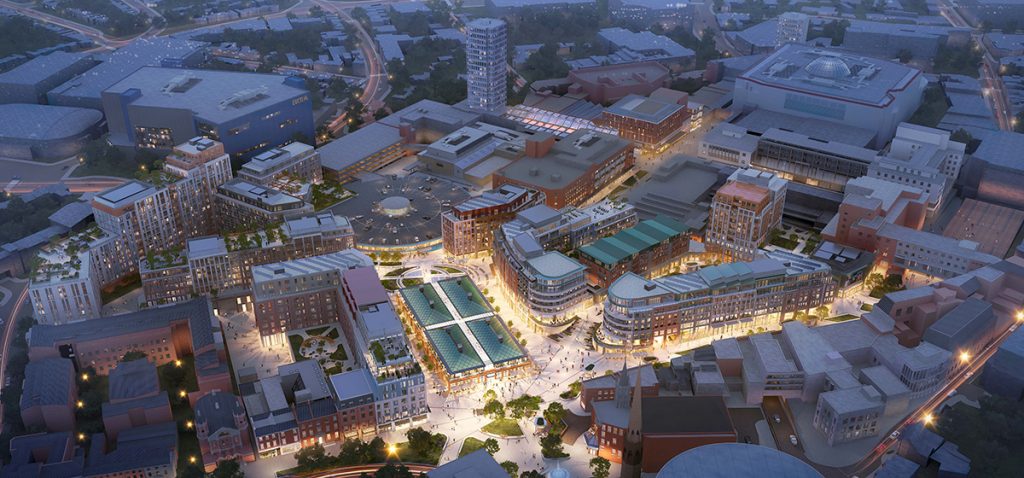 The whole scheme will connect the city's much-loved circular market with the rest of the centre, with the aim to have the development open for business by 2026. Chapman Taylor provided the masterplan for this urban regeneration project on behalf of Shearer Property Regen Ltd. Group.