The 118-story tower and shopping mall, by Permodalan Nasional Berhad, will create a landmark for the city. The Buchan Group provided architectural and interior design services for the retail base of the development, which embraces its setting and is a destination in its own right. Incorporating a diverse range of experiences over seven levels, the Merdeka Mall will provide a retail destination offering a wide spectrum of retail, luxury brands, fashion, accessories, home wares, electronics, dining, and entertainment. The project principal, Andrew Mackenzie, was honored to attend the launch ceremony for the development. He said: "The mall's organic theme with vibrant, cutting edge architecture sets the stage for an inspiring retail and lifestyle experience and we look forward to the delivery of this innovative and iconic new center." Located alongside Stadium Merdeka and Stadium Negara, a new MRT station and the Merdeka PNB 118 tower, the retail precinct will provide the perfect vantage point for visitors to relax, dine and be entertained. The development is expected to be completed by 2024.
USA
Stanford
Simon Property Group recently announced that the transformation of the Stanford mall and the addition of numerous new stores is nearly completed, further elevating the experience at this Palo Alto shopping destination. Catering to some exclusive luxury brands, Simon has enhanced the retail environment of Stanford to reflect the Bay Area's upscale and outdoor lifestyle. The enhancement of the property has remained true to the mall's history of casual elegance in a spectacular garden setting that has captivated Northern California residents and visitors alike for nearly 60 years. As part of Stanford's transformation, Bloomingdale's has relocated into a new, two-level, 11,000-sq-m store. The former Bloomingdale's store was demolished and is being replaced with a roster of new retailers, including the Japanese lifestyle brand Muji, the trendy girls' retailer Brandy Melville, and the premium electric vehicle designer and manufacturer Tesla, all of which opened last year. The following retailers are opening this month and over the next few months: Allen Edmonds, AllSaints, Amour Vert, Anthropologie, Jenni Kayne, Luisa Spagnoli, Minamoto Kitchoan, The North Face, Peloton, Penhaligon's, Pink Posy, Tender Greens, True Food kitchen, and UNOde50. "Stanford Shopping Center is celebrating its 60th Anniversary in 2016," said David Contis, President of Simon Malls. "While the mall's patrons are rooted in tradition, they seek the innovation that continues to buzz throughout the Silicon Valley region. We couldn't think of a more exciting time to enhance this beloved outdoor center for the community."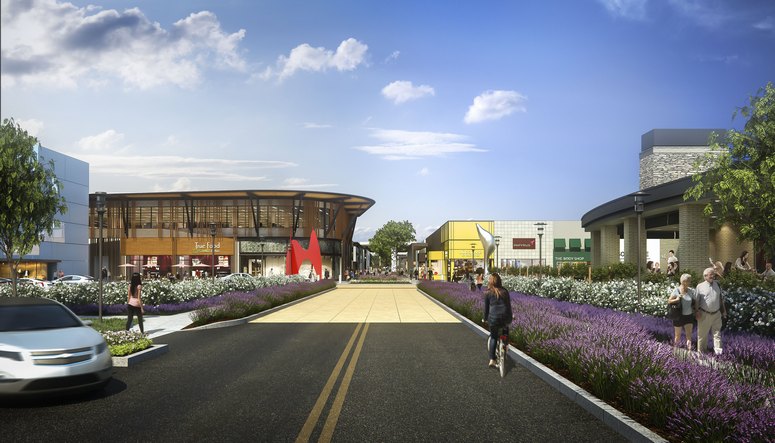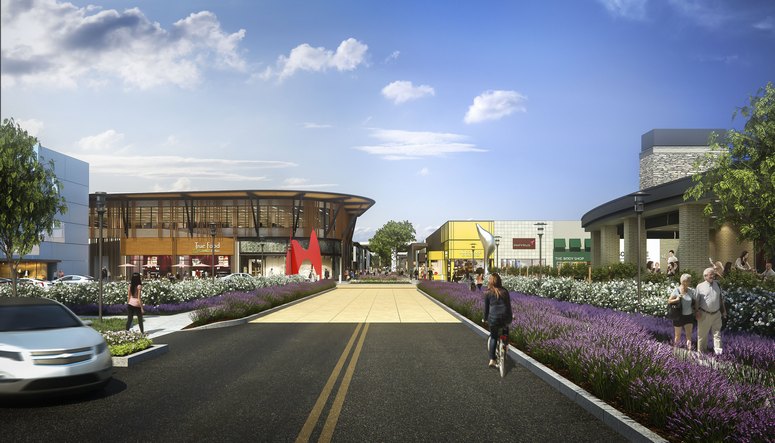 CHINA
Chengdu Florentina Village
A European investment consortium broke ground on the new €95 million outlet mall being built in the provincial capital of Chengdu last December. The shopping center will be Florentia Village's fourth Chinese mall, following Tianjin, Shanghai, and Guangzhou. The scheme is scheduled to open at the end of 2016. The designer outlet mall is owned by Silk Road Holdings, a joint venture between Italy's Fingen Group, a Luxemburg-based vehicle owned by Jacopo Mazzei, Gaw Capital Partners from Hong Kong, and the Sino-US Waitex group, as well as a major US institution. It will be managed by RDM Asia. With 120,000 sq m of space, the Chengdu outlet will help Florentia Village group expand its chain-wide revenue base to about $940 million next year. The first Florentia Village mall in China opened in 2011 at Tianjin. This year, its three operational malls are expected to turn over about $700 million from an estimated 7 million visitors. In 2017, the company plans three more centers—in Wuhan, Chongqing, and Qingdao.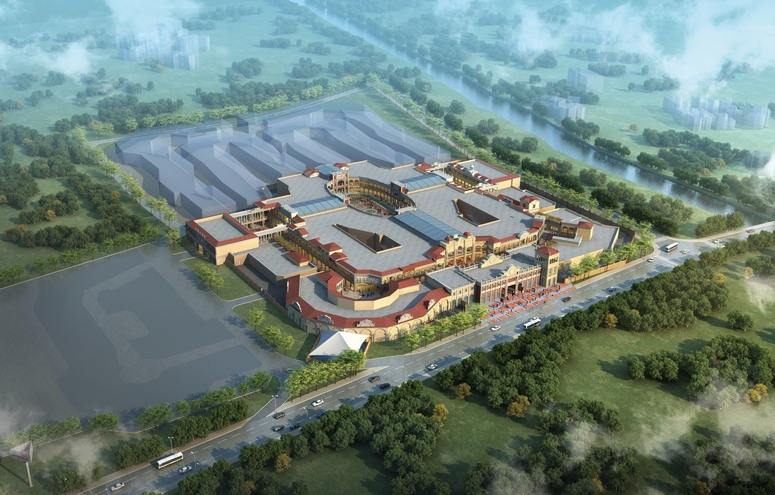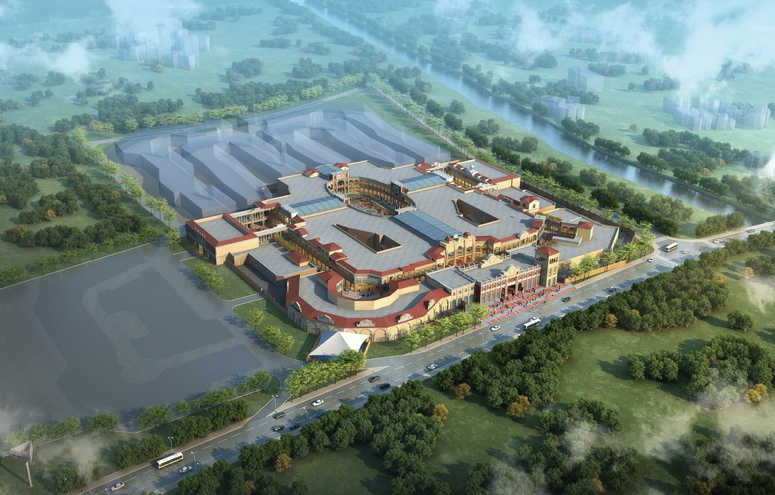 EGYPT
City Centre Almaza
Majid Al Futtaim, a shopping mall, retail, and leisure pioneer across the Middle East and North Africa, hosted a bricklaying event in January for its latest development in Egypt, City Centre Almaza. The mall will be Majid Al Futtaim's third "City Centre" in the country and its 14th in the City Centre network—the largest mall network across the Middle East. The project is expected to create 22,000 direct and 14,000 indirect job opportunities. Located in Cairo's high-end suburb of Heliopolis on the northeastern quadrant of the junction between the Cairo-Suez Road and Nasr Road in Heliopolis, City Centre Almaza is projected to open by the first quarter of 2019. It will feature 103,455 sq m of retail space offering over 300 international and local brands and 23 restaurants, 18 food court outlets, and nine cafes. In addition it will include a 13,040-sq-m Carrefour, 16 state-of-the-art VOX cinema screens, an 1,800-sq-m Magic Planet family entertainment center, and 4,000 parking spaces. "Majid Al Futtaim is a long-term investor in Egypt, having made a significant investment in bringing unrivalled experiences to the country's retail and leisure sectors since 1998. Our commitment to Egypt's long-term, sustainable development means that we are immensely proud to begin work on City Centre Almaza and deliver on our ongoing support to Egypt as it moves towards becoming one of the world's leading economies," said Alain Bejjani, CEO of Majid Al Futtaim Holding.