---
NEW ZEALAND
Sylvia Park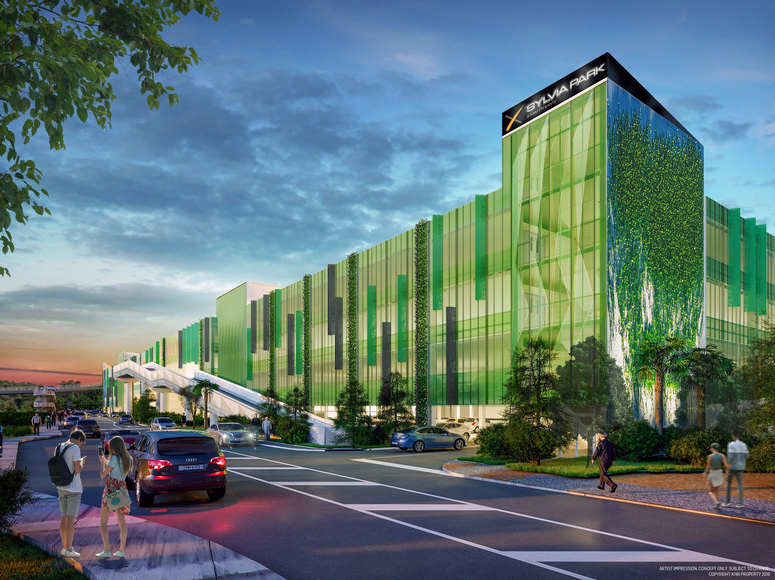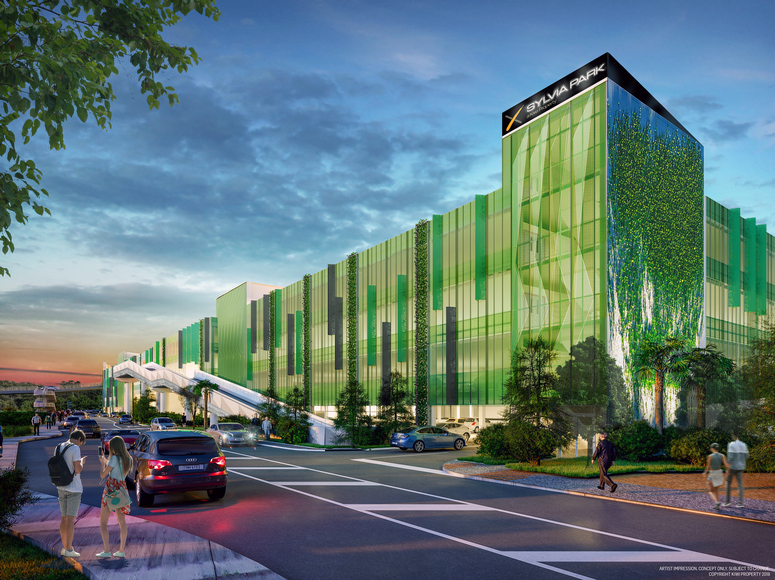 Kiwi Property has given the green light to a $223 million "Galleria" retail expansion of the Sylvia Park shopping center following 11 years of growth at the mall.
The expansion will add approximately 60 new retailers and 18,000 sq m of retail space, including a new two-level, 8,100 sq m flagship Farmers department store, new international brands, and concept stores, including selected retailers from Sylvia Park's current waiting list of specialty tenants, a new generation, a sophisticated café dining precinct, and a new multi-deck parking garage, offering approximately 900 parking spaces.
Sylvia Park is New Zealand's largest shopping center, and, upon completion of the expansion project, it will have a total retail floor space of over 90,000 sq m. The projected value of "Galleria" upon completion has been assessed by independent valuer CBRE at $1.12 billion. Sylvia Park is currently home to more than 200 retailers – including New Zealand's only Zara store and a flagship H&M, along with Seed, Adairs, Kiehls, Country Road, Hoyts Cinemas, Pak'nSav, and The Warehouse.
The construction program commenced in March 2018, with completion expected in mid-2020. In addition to the "Galleria" retail expansion project, other general remedial works costing approximately $11 million will be carried out.
---
UNITED ARAB EMIRATES
Aljada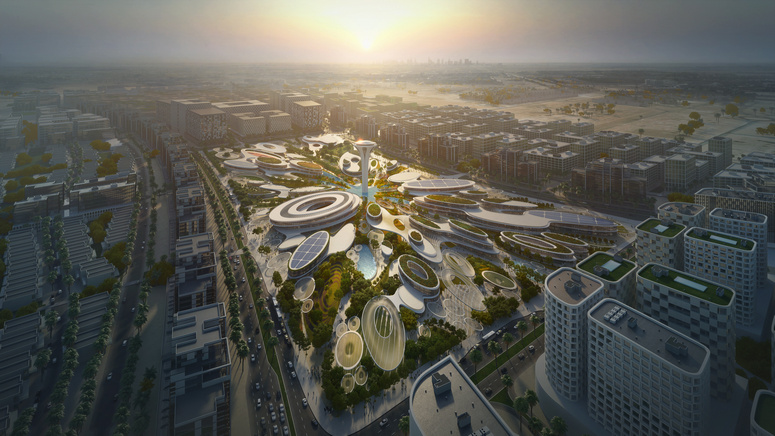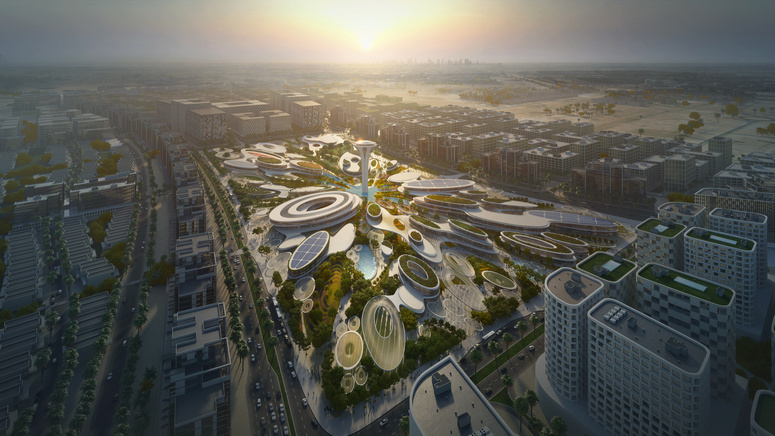 Following an international competition, Arada has appointed Zaha Hadid Architects to design the Central Hub, the centerpiece of Aljada, the developer's renowned masterplan in Sharjah, UAE.
Developed with environmental considerations integrated throughout to minimize the consumption of resources, the proposal conceptualizes the moment a drop of water hits the earth's surface, captured in an array of elliptical buildings designed to channel prevailing winds into civic spaces and courtyards in order to facilitate cooling during the summer months.
The heart of the 24-billion-AED Aljada mixed-use development, the 177,000 sq m Central Hub, will be a new focus for the UAE and a significant addition to Sharjah, regarded as the cultural capital of the Arab world.
Aljada's Central Hub will be a destination for tourists and residents in its own right, offering community facilities as well as retail and dining experiences. To be delivered in phases beginning in 2019, the entire project is expected to be completed by 2025.
---
CANADA
McArthurGlen Designer Outlet Vancouver Airport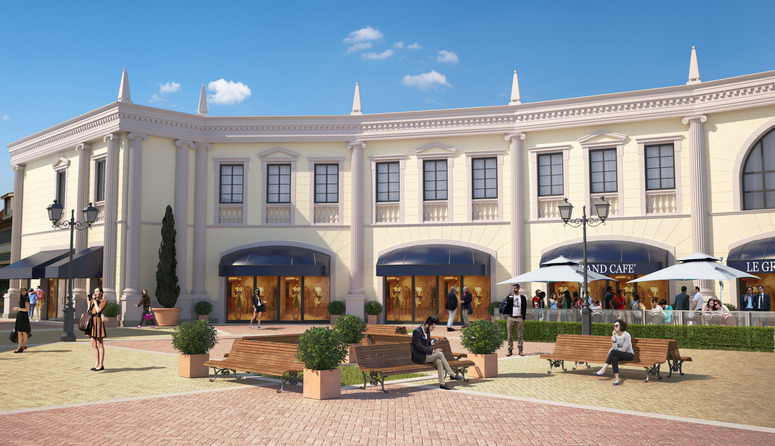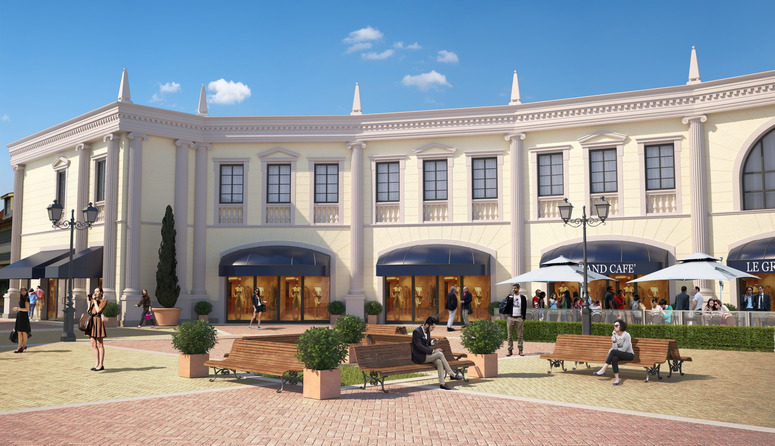 McArthurGlen Designer Outlet Vancouver Airport has recently announced the start of construction on Phase II.
Scheduled to open in Spring 2019, Phase II will deliver 7,800 sq m of additional retail space and up to 35 new luxury, premium, and lifestyle brands to the center.
In addition, the expansion will result in the creation of 400 jobs for the construction and retail sectors. The new phase will be adjoined east of the existing center and will mirror the current European design, expanding the notable open-air village style, with luxury piazzas, cobblestone walkways, and a variety of facades.
Phase II forms part of McArthurGlen Group's plan to develop over 148,000 sq m of retail space over the next three years across its 24-center portfolio. The 22,300 sq m designer outlet in Vancouver will remain fully operational during construction and will continue to offer its shoppers year-round savings of up to 70 per cent on over 70 luxury, premium, and lifestyle brands, including Polo Ralph Lauren, Coach, Tommy Hilfiger, and Tumi as well as the recently opened Kate Spade, Sandro, and Maje retailers.
"In less than three years, the center has become a key retail destination in Metro Vancouver," said Robert Thurlow, General Manager of McArthurGlen Designer Outlet Vancouver Airport. "We have seen tremendous support from local communities and tourists from all over the world, and we're proud of our growing list of awards and various in-center events and activities. As one of Canada's best performing malls, we are excited to expand our existing offer, elevating the retail experience for our guests and brand partners."
Sign up for our ACROSS Newsletter. Subscribe to ACROSS Magazine.