Turkey| Sur Yapı Marka
The new Sur Yapı Marka shopping center in Bursa, in Turkey's Marmara region, opened its doors for the first time on June 1. It accommodates a total of 250 shops on a leasable area of 75,000 sq m.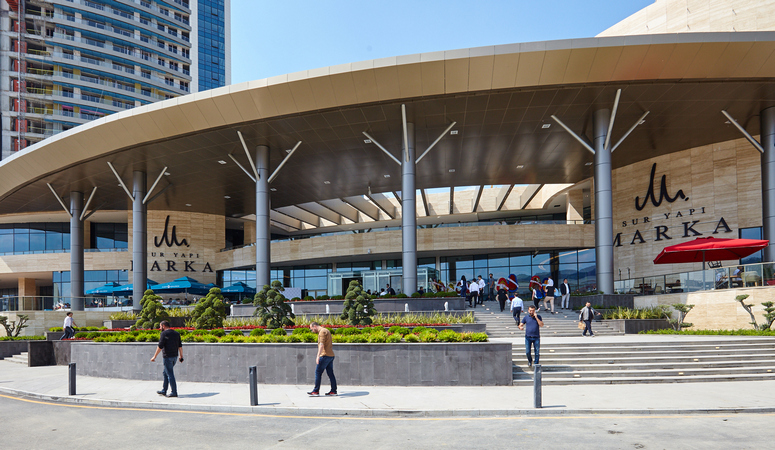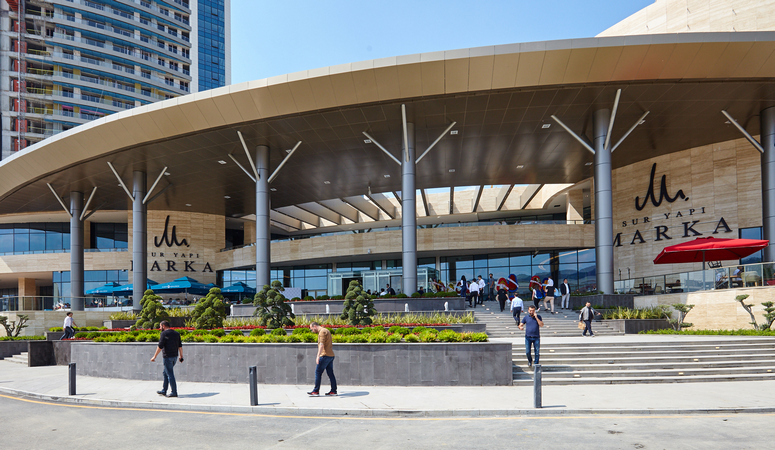 It is part of a mixed-use real estate development that also includes several office and residential buildings. The shopping center also comprises 35 cafés and restaurants, a food court with a seating capacity for 1,400 people, and a large outside terrace area. 1,800 parking spaces are available for visitors and the mall is also directly connected to the city's subway and bus network. The shopping center has created approximately 3,000 jobs.
The project is a joint investment of the Turkish investors Sur Yapı, a member of the Sur group of companies, and Ekart Gayrimenkul. The investment volume for the entire complex amounts to €600 million. ECE has carried out the concept optimization for Sur Yapı Marka shopping center and is responsible for its long-term management and leasing. "We are very pleased to open this new shopping attraction in Bursa together with the investors of the project," said Andreas Hohlmann, Managing Director of ECE Türkiye.
He continued: "The shopping center is located in a prime location in the Nilüfer district, which has been continuously developed with commercial, residential, and hotel projects for the last 20 years. With its tailored branch and tenant mix, special services, and unique events, we aim to establish Sur Yapı Marka as the most prestigious shopping destination in the city of Bursa."
Australia| Midland Gate
Vicinity Centres recently announced that Midland Gate, the largest regional mall in Perth's east, will undergo a A$100m (€67.5m) expansion. Currently anchored by Coles, Woolworths, Kmart, Big W, Target, and Ace Cinemas, Midland Gate's redevelopment will be unveiled in stages, with the full expansion complete in early 2019.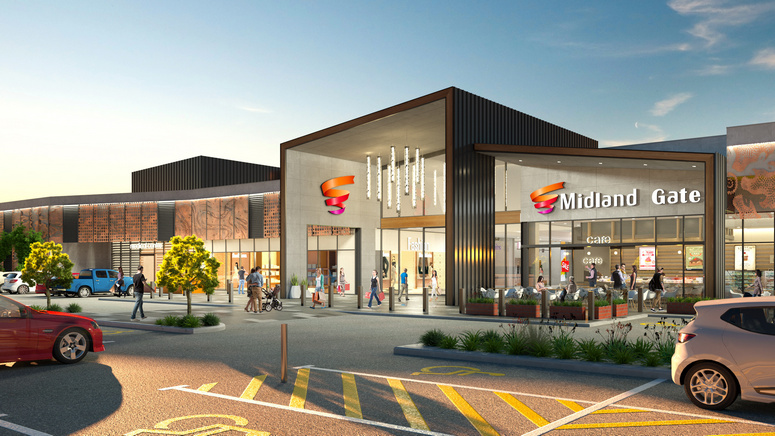 In a new era for Midland, the fully enclosed single-level center will expand to approximately 69,000 sq m of GLA and will include a new fresh food precinct, an expanded dining offer, and 215 retailers on completion. Aldi, JB Hi-Fi and Harris Scarfe have confirmed that they will move into the expanded center and 35 new specialty retailers will also open their doors.
The new fresh food precinct will be home to a selection of eight food retailers and will be anchored by a larger, upgraded and relocated Coles supermarket. As part of the redevelopment, Kmart is also undergoing a major refurbishment with its innovative new store layout being rolled out in response to growing changes to the way customers live and shop.
The redevelopment will create an estimated 965 jobs, including 315 jobs through construction and 650 ongoing retail, hospitality, and services roles at the completed mall. Angus McNaughton, CEO and Managing Director of Vicinity Centers said: "As a gateway for Perth's eastern suburbs, our co-owners are investing in the Midland community as the center neighbors the Swan growth corridor, with the local population predicted to increase by 24% by 2025."
Qatar | Doha Festival City
Mace has completed its work on the new 433,847-sq-m Doha Festival City development in Qatar for Bawabat Al Shamal Real Estate Co. WLL. It's home to 525 shops and 8,000 parking bays and covers 433,847 sq m—the size of 57 football fields.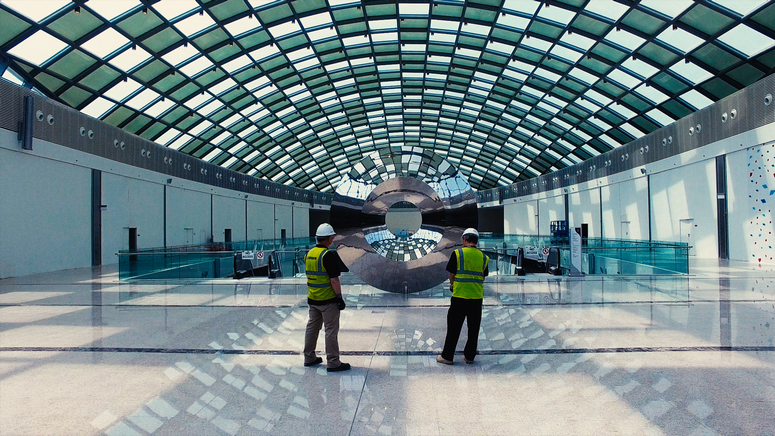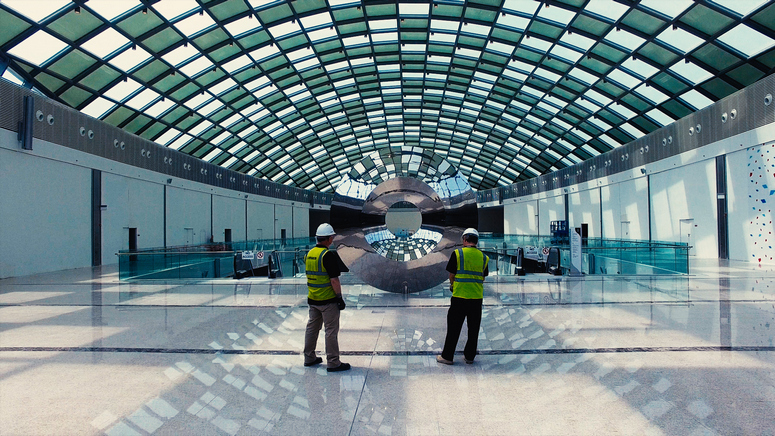 With a 32,000-sq-m Ikea superstore among the multitude of shopping units, Doha Festival City will be a one-stop destination for Qatari citizens and visitors. The site also includes a 39,000-sq-m entertainment facility, a five-star hotel, a convention center, and luxury restaurants. The project is located in a northern suburb of Doha with direct access from Al Shamal and Lusail roads. Now one of the main shopping and entertainment destinations in the country, it creates jobs, has invigorated the area, brings people together, and provides exciting experiences for the whole family.
The design and construction of the development allows natural light to flood through the windows and illuminate the 500+ shops, while pedestrian walkways allow people to navigate their way through the mall. Key structural elements act as focal points inside the mall.
Australia | 80 Collins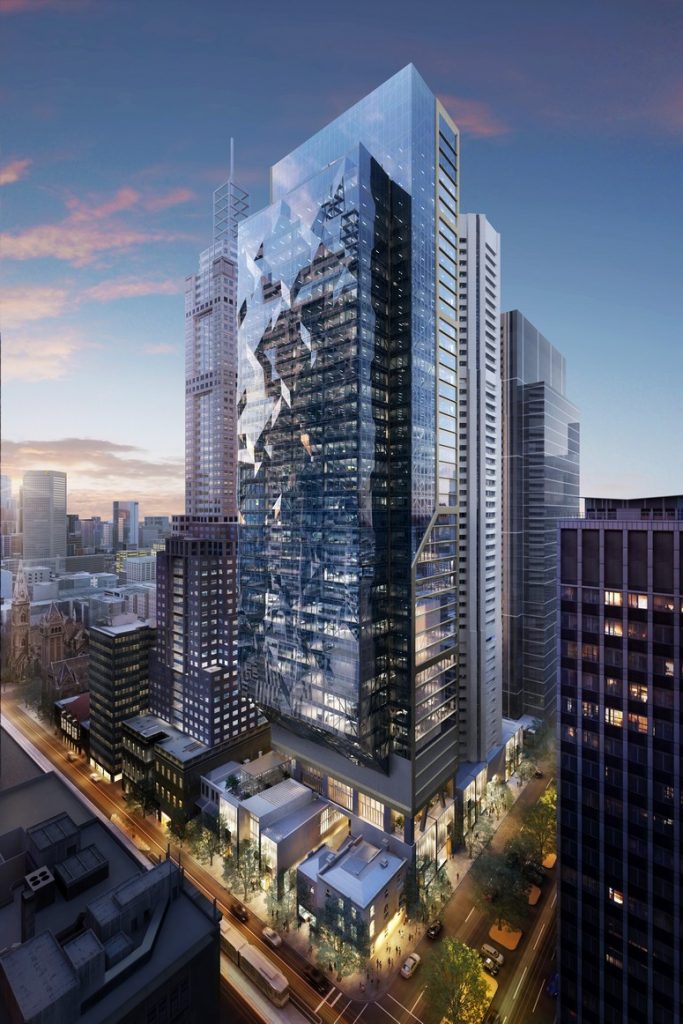 Qicgre recently announced it will deliver a once-in-a-generation transformation that cements the position of Melbourne's famed Collins Street as one of the world's premier boulevards for luxury retail and commerce.
Managing Director Steve Leigh said: "80 Collins celebrates everything that epitomizes its preeminent location. It is located in the historic heart of the city's central business district (CBD) and is flanked by world-leading corporates like Goldman Sachs, BHP, and Lazard and surrounded by luxury brand flagships like Gucci, Louis Vuitton, Prada, and Hermés. It's been nearly two decades since the east end of Melbourne's CBD has witnessed a transformation of this significance. A premier mixed-use development that heralds a new chapter in the story of its prestigious location and seamlessly connects with the array of world-renowned experiences that surround it both day and night."
80 Collins will welcome world-renowned retail brands that will share space with innovative dining and leisure concepts from Australia and the world, exuding a distinctly Melbourne appeal. It is scheduled for completion in 2020.
Follow ACROSS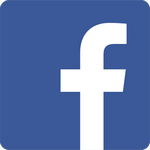 Share this article