Forsan Central Mall| United Arab Emirates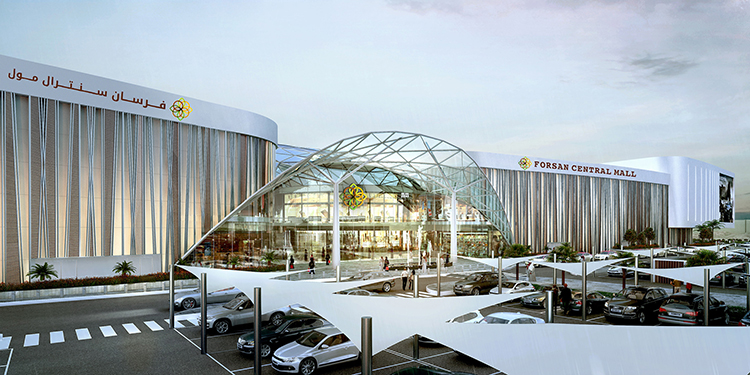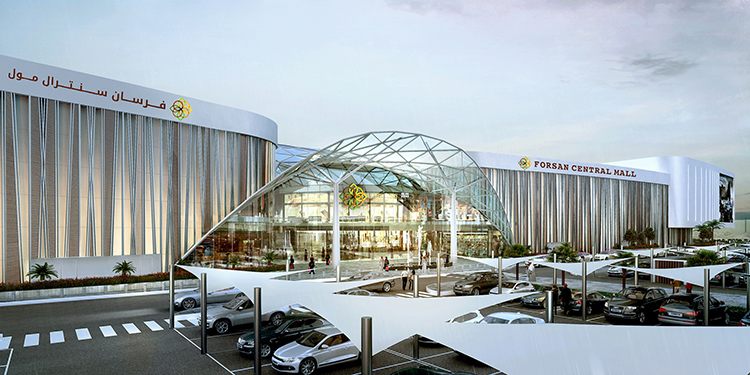 Set to open in August 2020, Line Investments & Property LLC has introduced Forsan Central Mall as an all-in-one shopping, dining, and entertainment destination designed around the concept of a bamboo forest that features a relaxing "garden in the city" ambience. It will be located in the center of Khalifa City. Forsan Central Mall will offer a state-of-the-art Lulu Hypermarket and will showcase a brand-new design concept, trendy fashion retailers, electronics shops, bookstores, school supplies, home decor stores, a 9-screen cinema, as well as perfumes, cosmetics, and personal care retailers in a 3-level one-stop destination mall. Cafés and a wide variety of diverse international cuisines and specialties, including Indian, Arabic, gourmet burgers, vegan, seafood, popular chains and themed restaurants, juice bars, gourmet food vendors, and ice cream outlets, will be available. Mall services will include banks and financial services, beauty salons and a spa, telecommunications services, laundry services, and tailors. In total, the center will boast a GLA of 43,114 sq m.
---
American Dream | USA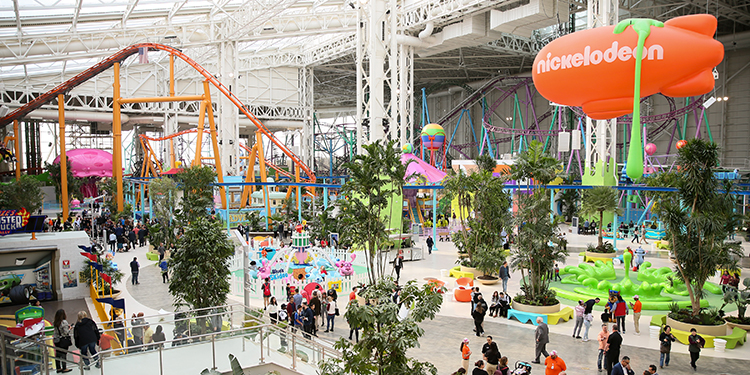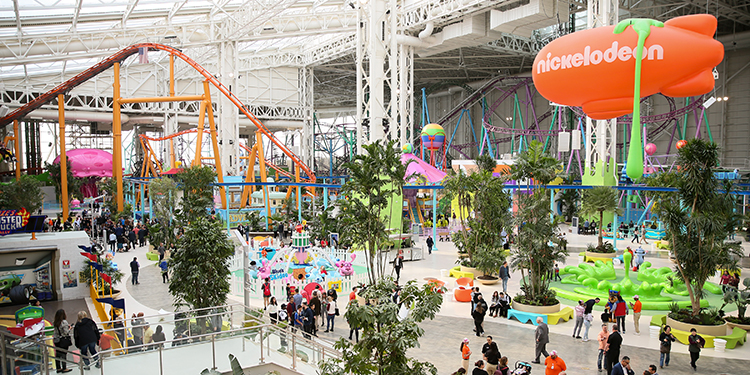 The official opening of American Dream in East Rutherford, New Jersey took place on October 25, 2019. Nickelodeon Universe, the largest indoor theme park in the Western Hemisphere, and The Rink, an NHL-size ice skating and hockey facility, were unveiled. A brief selection of the activities offered include: Aang's Air Gliders (guests can hold on tight as soar and spin like an Airbender), Blaze's Monster Truck Rally (guests can rev up and roll out with Blaze and friends for an epic race in the Monster Dome), Blue's Skidoo (guests can make Blue and Magenta soar up, down, and all around, and then, they can sit down in the Thinking Chair to think, think, think with a little help from good friend Blue), Dora's Sky Railway (guests can join Dora for a trip aboard her little blue train friend, Azul; first, a hot air balloon floats them to the rail station in the clouds, and then, they board Azul for a sky-high journey featuring scenic views of the park from the elevated tracks), and Timmy's Half Pipe Havoc (guests can take a not-so-ordinary spin on the halfpipe with Timmy, Cosmo, and Wanda; the giant skateboard ride provides the ultimate in airtime).
---
M Avenue | Morocco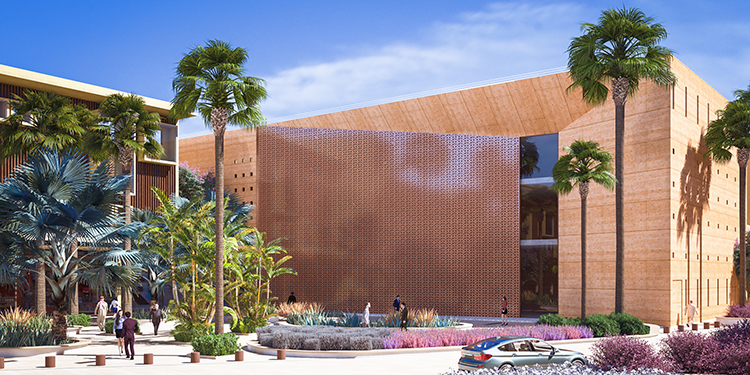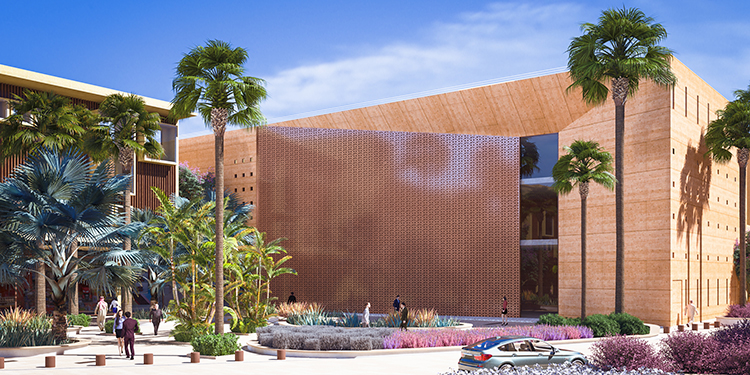 The Marrakchi style of living is due to be celebrated via the opening of M Avenue: In the heart of the city, a new space for immersive and multi-sensory experiences will be created. A 500-meter open-air shopping area will be comprised of more than 120 stores. A destination for shopping, this tree-lined promenade will also house restaurants and cafés, in which visitors can enjoy cosmopolitan gastronomy. M Avenue will also offer residences that provide comfortable living environments, designed by renowned Italian architects. The luxurious CR7 Pestana hotel, owned by Cristiano Ronaldo, will serve as a neighbor to the residents. Other components of M Avenue will include M Clinic, a medical beauty center, and the M Art Studio, which will welcome parents and children through the use of educational, artistic, and physical activities. Higher education will also have its place. A private school focused on new technologies and digital matters is set to welcome students from all over the world. This new neighborhood will also offer workspaces for companies and start-ups. M Avenue will also host a new place for Moroccan art and culture: M Bab, an interactive cultural center that will measure 3,000 sq m and consist of a permanent exhibition space as well as an auditorium will allow visitors to discover the Marrakchi culture and spirit. The opening is scheduled for 2020.
---
Kiara Bay | Malaysia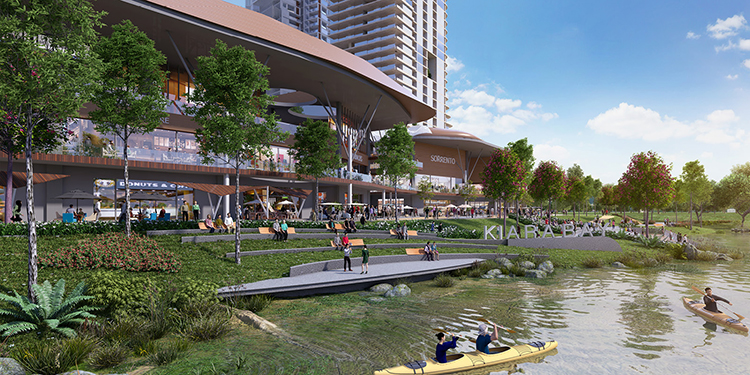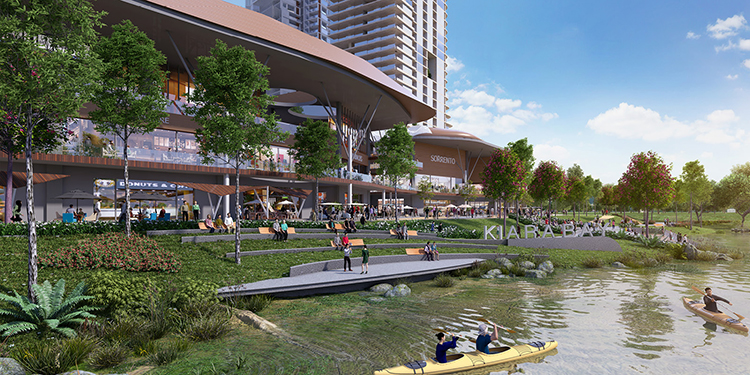 Lead8 has recently celebrated the launch of the Kiara Bay masterplan. The 73-acre development is poised to transform one of Kuala Lumpur's earliest townships into an eco-living destination. Lead8's masterplan seeks to emulate the balance of city, nature, and leisure and is comprised of three main districts: "The Waters", "The Walk", and "The Village". Embracing a 140-acre lake at the heart of the site, "The Waters" district is defined by its landmark towers, which provide visual reference points for the development and sweeping views of the landscape. The major leisure and retail district, which features integrated office, hotel, and serviced apartments, sits at the center of the design. Known as "The Walk", the area serves as the connective point to the retail destination as it is accessible via a 10-minute walk or 3-minute cycle from all parts of the township. Anchoring the east of Kiara Bay is the compact community cluster known as "The Village", which is designed around a lively community park and fronted by a wellness center, retirement living, community retail hub, and educational facility. Through the activation of the lakefront and the interconnection of a series of retail, leisure, and community spaces, the masterplan seeks to maximize the pedestrian and cycle experience for both visitors and residents. Supporting healthier lifestyles, improving air quality, and reducing vehicular traffic demand help to elevate the long-term liveability and sustainability of Kiara Bay.