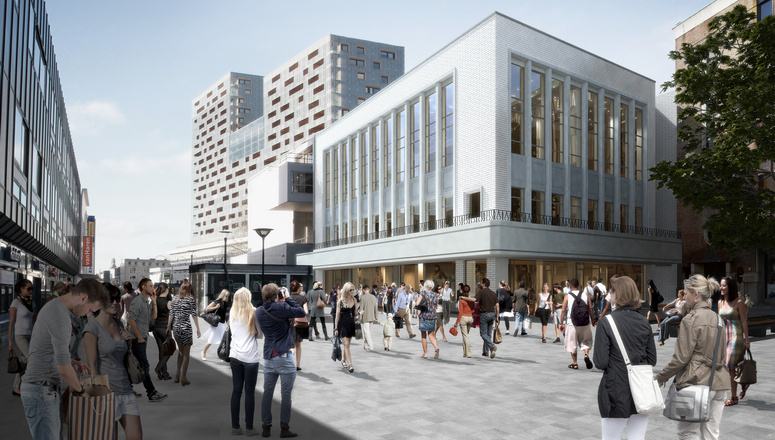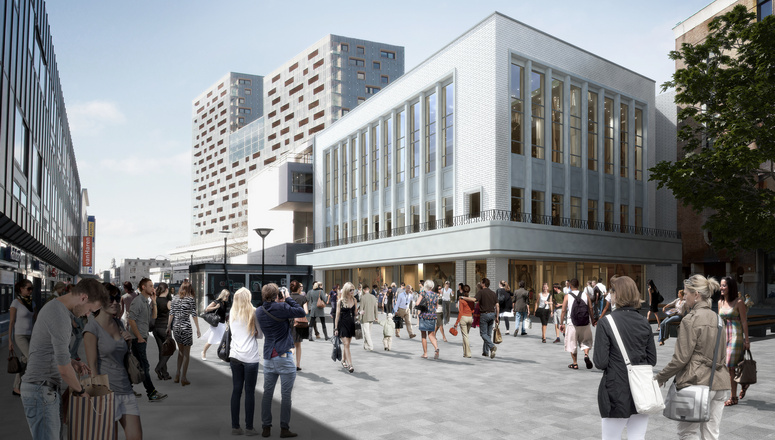 NETHERLANDS | FORUM ROTTERDAM
Multi Netherlands has started work on the major city-center project at Forum Rotterdam, located between Rotterdam's most important shopping streets, Coolsingel, Binnenwegplein, Lijnbaan, and "Koopgoot."
Once complete, Forum Rotterdam will comprise 64,000 sq m of space for shops, food & beverage outlets, offices, and 103 apartments. Investors in this multi-functional city center project include Syntrus Achmea Real Estate and ASR Property Fund NV for the shops on the Lijnbaan. Syntrus Achmea is also investing in the realization of the planned residential complex.
Its tenants will include the Rotterdam bookshop Donner, international fashion retailer Primark, an ABN Amro bank and offices, and a popular American hamburger restaurant Five Guys. The project involves a total investment of around €195 million. Forum Rotterdam will be completed in various phases throughout 2019.
Managing Director at Multi Netherlands and Belgium, Francoise Dechesne, said: "Forum Rotterdam will breathe new life into a well-known, extremely dominant location in Rotterdam's core shopping district and give the city center a new face. This is a major multi-functional redevelopment and a perfect example of the transformation and intensification of the use of space. In two years' time, Rotterdam will have a new iconic spot in the city center."
---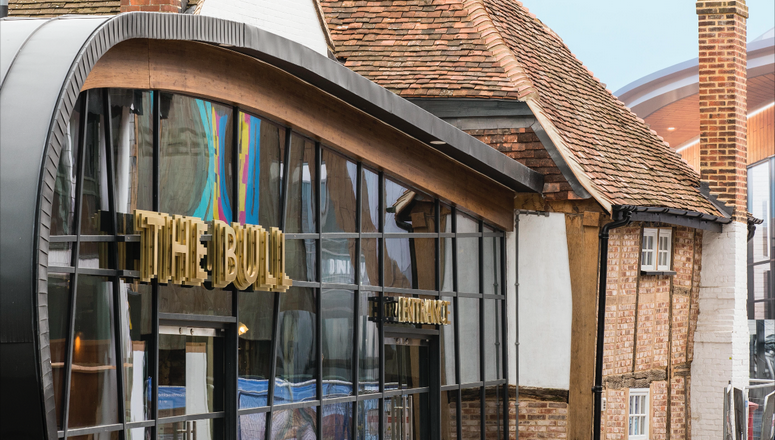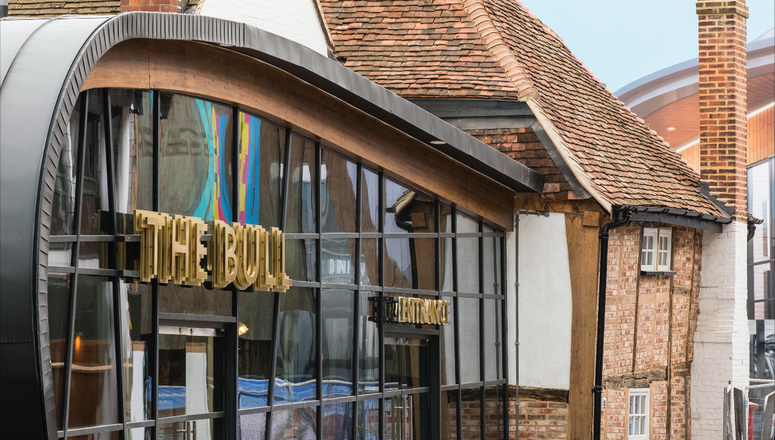 UNITED KINGDOM | THE LEXICON BRACKNELL
Bracknell's regenerated town center has recently opened for business. Part of a £768 million (€870 million) investment, the project includes The Lexicon Bracknell, a brand new, £240-million retail and leisure heart for the town and for East Berkshire.
The Lexicon Bracknell was developed by the Bracknell Regeneration Partnership, a 50:50 joint venture between Legal & General Capital and Schroder UK Real Estate Fund, working with Bracknell Forest Council. Attractions include the first new-build, full-line Fenwick to open in 14 years as one of the anchor stores. The town center will have the Thames Valley's only 4DX screen at the 12-screen Cineworld. The importance of sustainability in Bracknell Forest is demonstrated with one of the largest green walls in Europe.
Laura Mason, Director of Direct Investments, Legal & General Capital, said: "The transformation of Bracknell is one of the most significant town-center regeneration projects to be delivered in the last 25 years. The UK needs urban centers that are fit for purpose: supporting long-term demographic shifts and economic growth by bringing jobs and homes back into the centers of our cities and better utilizing our existing infrastructure. This is a great match for L&G's patient capital."
James Lass, Fund Manager for the Schroder UK Real Estate Fund, added: "We are delighted that The Lexicon has now been opened by the community in Bracknell. This scheme has transformed the town and will be a catalyst for creating value and further opportunities elsewhere in the town center. The impressive line-up of retail and restaurant brands will create a vibrancy for the local economy, while the scheme as a whole complements the area's exceptional business and employment offer, reinforcing Bracknell Forest as great place to live and work."
---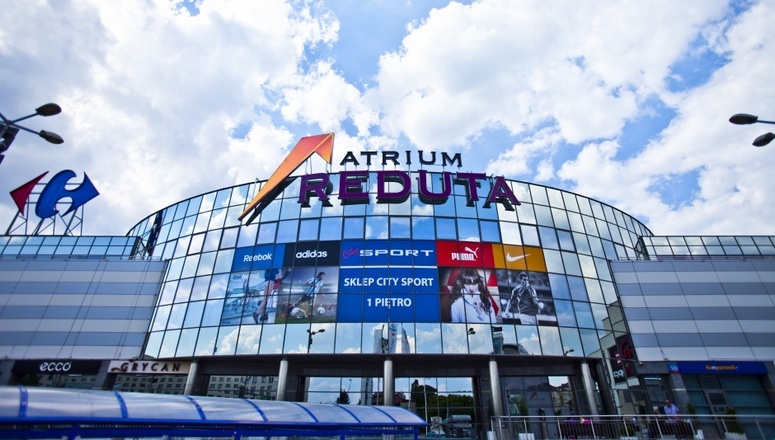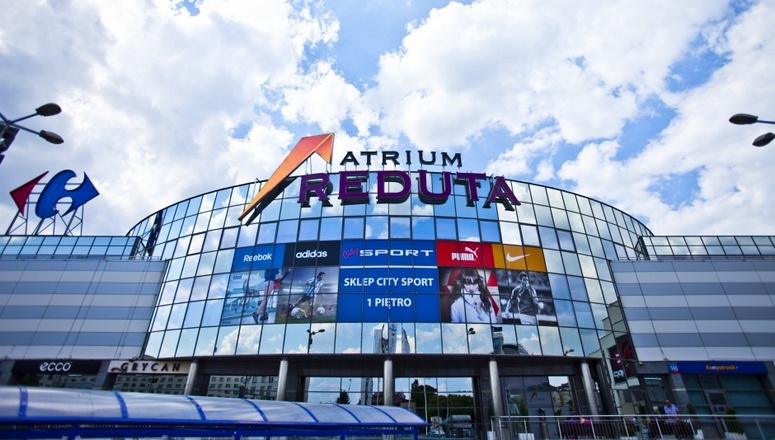 POLAND | ATRIUM REDUTA
Atrium Poland Real Estate Management is extending another of its Warsaw facilities—Atrium Reduta.
The first stage of the project is the opening of a 3D cinema. The construction and refurbishment works will include establishing a new food court area and chill-out zones, as well as a new, enlarged fitness space. Atrium has already obtained a building permit and has chosen a general contractor for the project. The works started in mid-August.
"The overwhelming majority is young, demanding consumers who expect something more than just an appealing commercial offer from a modern mall. Atrium Reduta is appreciated for its convenient, comfortable shopping in a pleasant, intimate atmosphere. This is not enough for us, however: We want this center to become a place to spend quality leisure time. The goal of our changes is to expand the entertainment and recreation on offer and soon create a completely new restaurant zone in a modern setting while providing an exceptional climate for meetings and relaxation," said Jarosław Szerfenberg, Head of Development, Atrium Poland.
---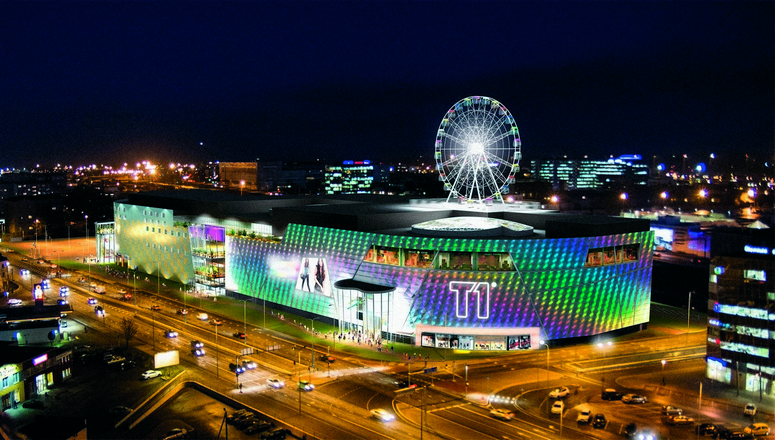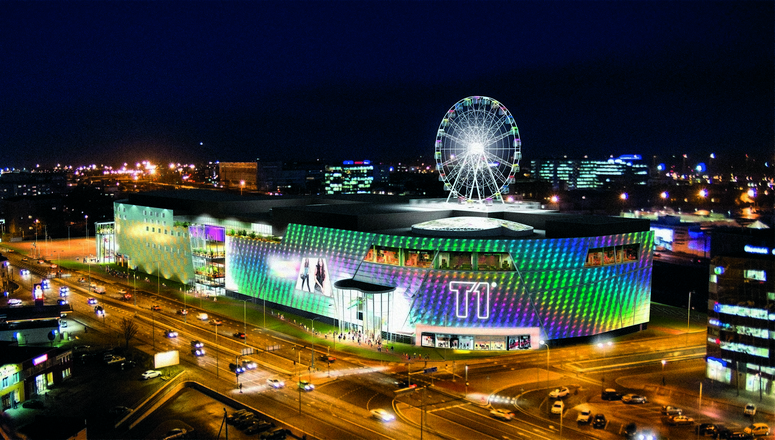 ESTONIA | T1 MALL
Pro Kapital Grupp, a leading Estonian real estate development company with a focus on modern, large-scale commercial and residential real estate in Estonia, Latvia, and Lithuania, is continuing its work on bringing the T1 Mall in Tallinn to fruition.
It will open its doors in October 2018 with 55,000 sq m of leasable area and over 200 shops following the latest industry trends. The shopping center will also house a generous entertainment area, including a children's indoor playground. It will also contain numerous restaurants and cafés and over 1,500 parking spaces.
The investment will be around €70 million. The 4-story T1 Mall is a part of the future heart of the city, in the vicinity of the new Tallinn railway station and a city square with tram stops connecting the city center with the airport and, later, domestic buses.
---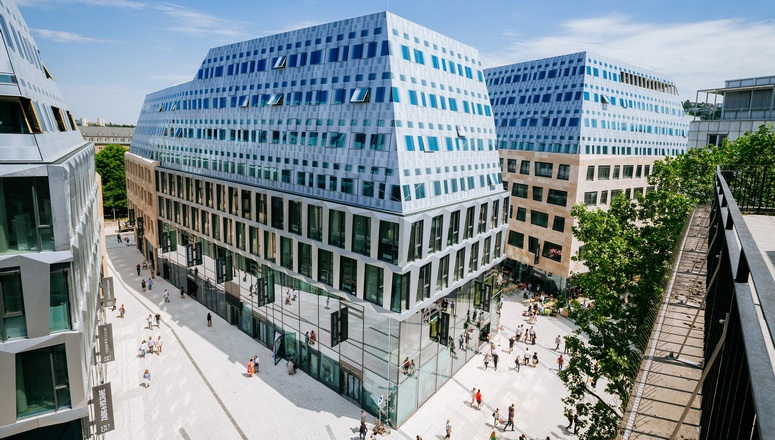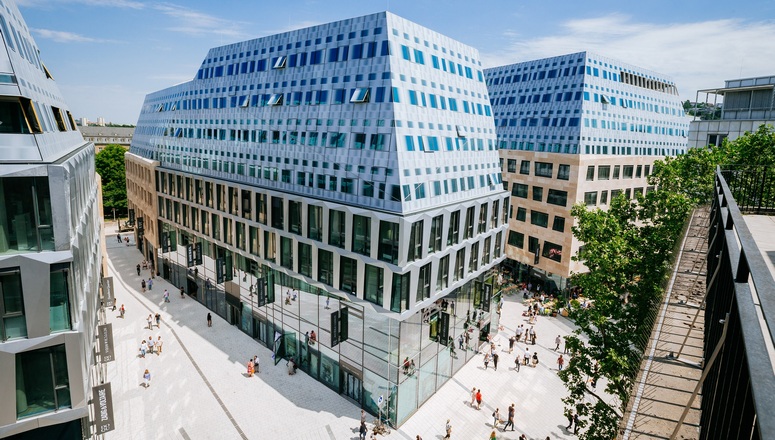 GERMANY | DOROTHEEN QUARTIER
The Dorotheen Quartier (DOQU) opened its doors on May 30, 2017, and has very rapidly become Stuttgart's new center of gravity, with an attractive tenant mix and high visitor frequency.
The opening period was recently concluded with a festive ceremony. More than 500 invited guests from the worlds of politics, business, and society came to the official ceremony on Stuttgart's Karlsplatz on September 14, 2017. In total, the Stuttgart fashion and lifestyle company Breuninger invested over €200 million in the large-scale project in Baden-Württemberg's state capital.
The three-part DOQU Ensemble, planned by Behnisch Architekten, unites offices, retail areas, gastronomy, a parking garage, and high-quality apartments on 65,000 sq m between Münz, Sporer, Dorotheen and Holz streets.
In his address, Stuttgart's Mayor Fritz Kuhn emphasized the significance of the ensemble for city-center development: "The Dorotheen Quartier has succeeded. It is in harmony with its surroundings, such as the market hall, and brings life to the areas, as can also be observed in the evening hours. Its particular quality of stay comes in no small part because it leaves a good deal of space for pedestrians. I would also like to thank Breuninger for the initiative it took at the same time to upgrade the area in the immediate vicinity in central Stuttgart. The Dorotheen Quartier is an example of a good urban development, as can be seen on Tübingen and Kronprinz streets or in the hospital quarter. This benefits residents, visitors, and retail alike."
---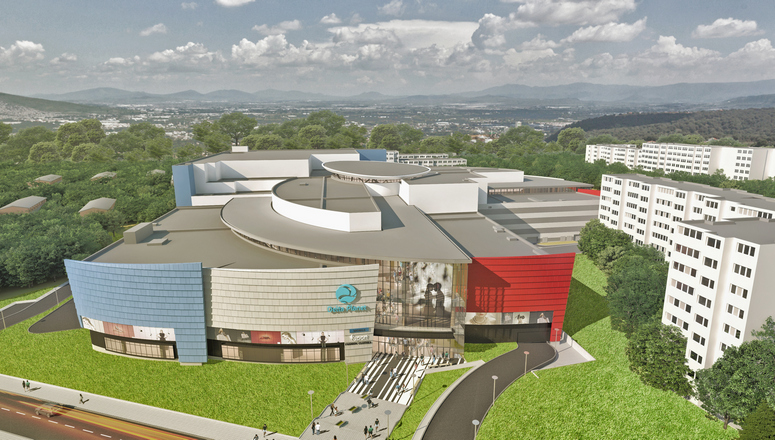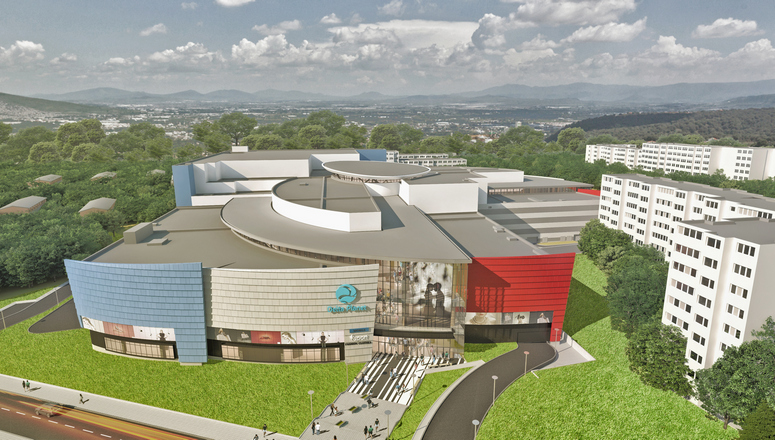 BULGARIA | DELTA PLANET (VARNA)
Delta Real Estate has finalized its acquisition of a shopping mall in Varna, on the Black Sea coast. Varna is the second-biggest city in Bulgaria and an important tourist center.
"Delta Real Estate continues to expand its business strategically. It is with great pleasure that I announce the start of another construction site in an EU country, in Bulgaria," said CEO Zorana Ždrale Burlić.
This project, called Delta Planet and worth €120 million, will be developed together with partner AP investments from Sofia led by two renowned Bulgarian entrepreneurs, Angel Angelov and Peter Dudolenski, who have a wide range of investments across real estate developments, healthcare, trade, and retail.
The performance of final works on the property with an area of 110,000 sq m started recently, with its opening planned for May 2018. The works will be performed by the Bulgarian contractor Planex.
Delta Planet in Varna will have three floors and three underground levels for parking, as well as 12 highly modern cinemas and about 160 premises with different purposes. The plan is to bring renowned, new-world fashion brands while a special attraction will be the roof-top green garden with a view of Varna and the Black Sea, which will make the property unique in its surroundings.
---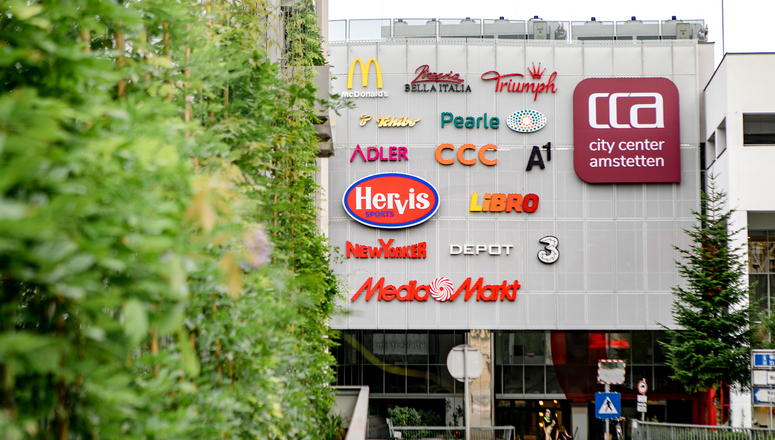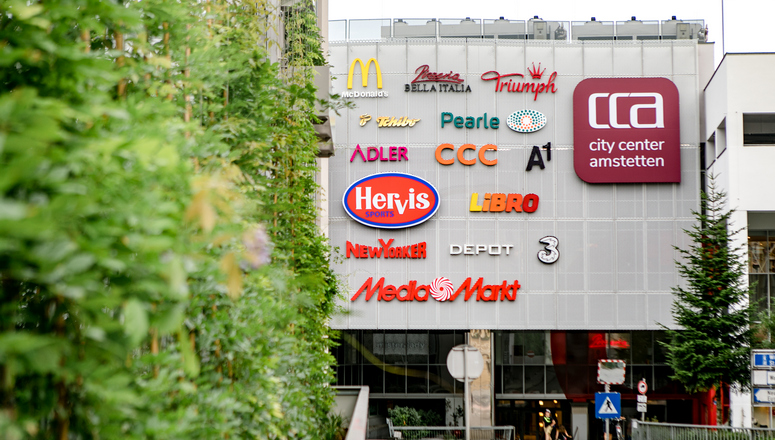 AUSTRIA | CITY CENTER AMSTETTEN
City Center Amstetten (CCA) in Lower Austria recently celebrated its opening ceremony with the motto "Everything radiates with a new glow!" following an almost one-year modernization phase.
The owner, IG Immobilien, invested around €5 million in the refurbishment, which was completed in record time during ongoing operations.
"We were able to bring on board well-known experts for the refurbishment: BEHF Corporate Architects laid the conceptual foundation, while Christian Mikunda—expert for strategic dramaturgy and the experience industry—contributed highlights and attractions. It was important to us to make the building concept as sustainable as possible. CCA's new, green facade is a trailblazer for a concept that is in harmony with nature and the city climate," said Hermann Klein, Managing Director of the IG Immobilien group of companies.
The living, green facade is one of the highlights of CCA's new appearance. 180 climbing plants rise up the walls on a total of 2,830 sq m. 250 shrubs and ground coverers not only offer additional living space for animals, but also optimize the building's climate: the plant layer protects the shopping center against weather-related corrosion and insulates it.
The mall thus requires less heating in winter and less cooling in summer. The green facade is irrigated exclusively by rain. It also binds fine dust and converts as much CO2 into oxygen as about 28 grown trees would.
---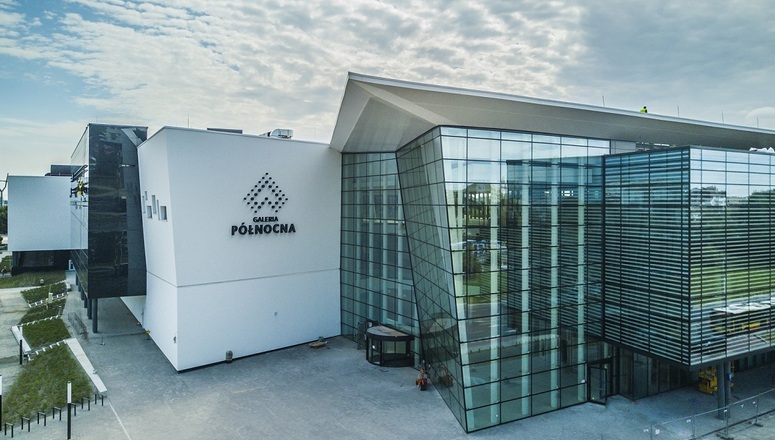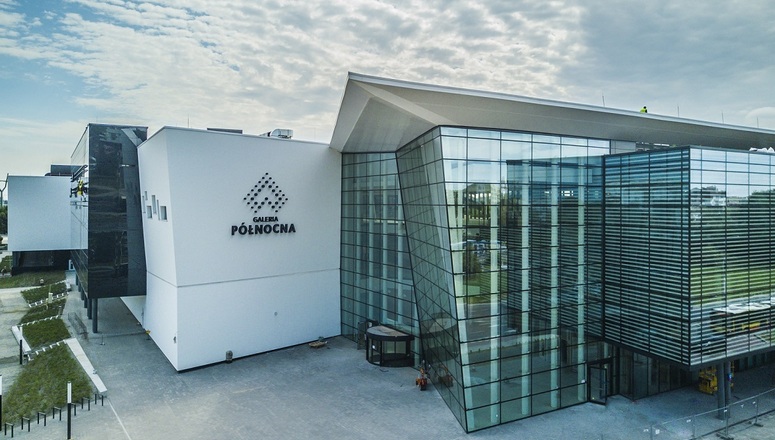 POLAND | GALERIA PÓŁNOCNA
Discounts and promotional activities in more than 150 stores, animations for children and adults, and sports and ecology-themed games—these are just a few examples of the attractions GTC's Galeria Północna prepared for its customers.
The first large-scale shopping mall in Białołęka in Warsaw officially opened on September 14th. The customers can choose from over 200 stores by leading Polish and foreign brands. Its tenants include well-know and much-liked chains, a full-scale Carrefour supermarket, 11-screen Cinema City theater, a modern Calypso fitness club, an Enel-Med facility, and a food court area with over 20 restaurants serving cuisine from all over the world.
Additionally, the list of tenants features boutiques and pop-up stores, including brands debuting in Poland or Warsaw. Białołęka's first mall follows the trend of retail buildings providing not only a rich shopping offer but also interesting leisure ideas. Thanks to the numerous relaxation and regeneration areas, such as a roof garden with a playground for children, chess boards and boules spaces, a skate park, an outdoor gym, and fountains, Galeria Północna blends in perfectly with the green character of this part of the city.
"Galeria Północna is one of the most eagerly awaited projects in the area and it is definitely the largest project that we have in our portfolio. We are proud to have completed and lease it," said Thomas Kurzmann, GTC's CEO.
---
Follow ACROSS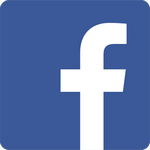 Share this article