Slovakia
Eperia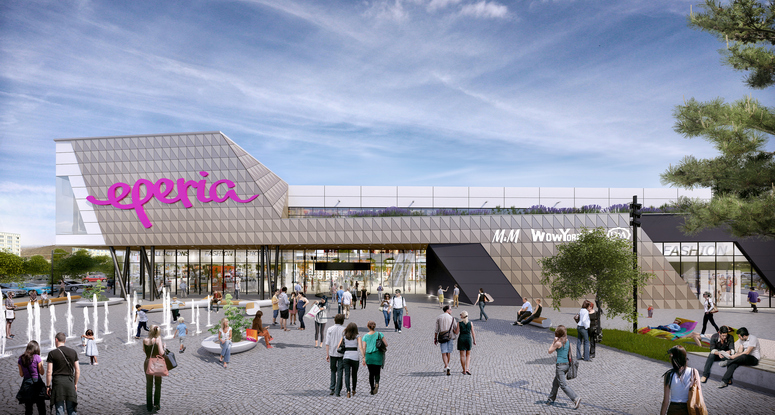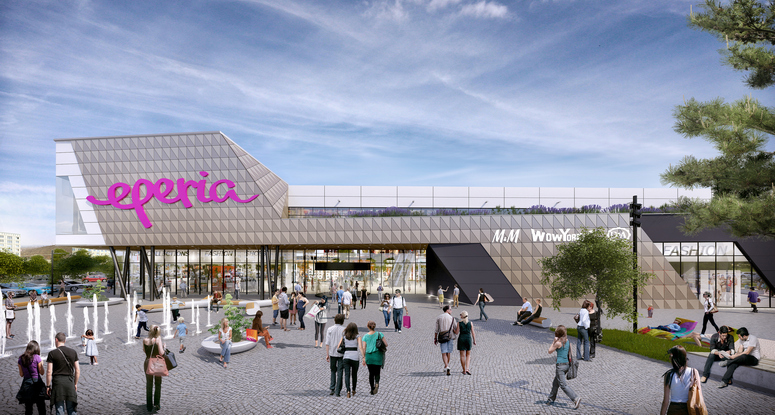 As the last regional city in Slovakia, Prešov will finally have its first modern shopping center.
The opening of Eperia in the Sekčov neighborhood is planned for mid-November. J&T Real Estate is responsible for the project. Prešov's citizens will be able to enjoy more than 100 shops, useful services, cafés, and a food court with a wide selection of meals in just a few months.
80% of Eperia's retail space has already been leased to tenants including H&M, C&A, Lindex, 4F, Yves Rocher, A3 Sport, Pandorra, and Aurum Jewellery, which is introducing itself to the Slovak city for the first time.
"We want to provide future visitors to Eperia with a unique, modern shopping experience. At the same time, we are working to ensure a relevant mix of shops and services for Prešov citizens, with everything under one roof so that they can combine pleasant and useful things. However, the most important thing is that they see Eperia as their own Prešov shopping center," said Leasing and Marketing Project Manager Peter Píš.
The dominant feature of the mall will be a central square open through two floors, which will feature a rest zone with greenery, an information desk, and a beautiful group of panoramic lifts interconnecting the shopping floors with an underground parking garage with space for 200 cars, with space for an additional 400 cars above ground.
United Kingdom
Meadowhall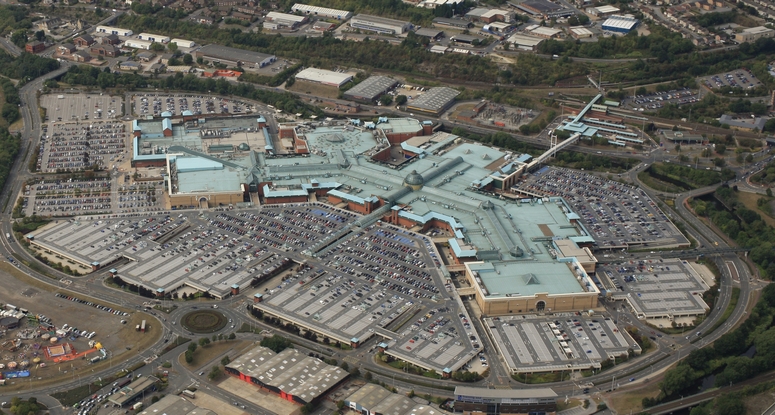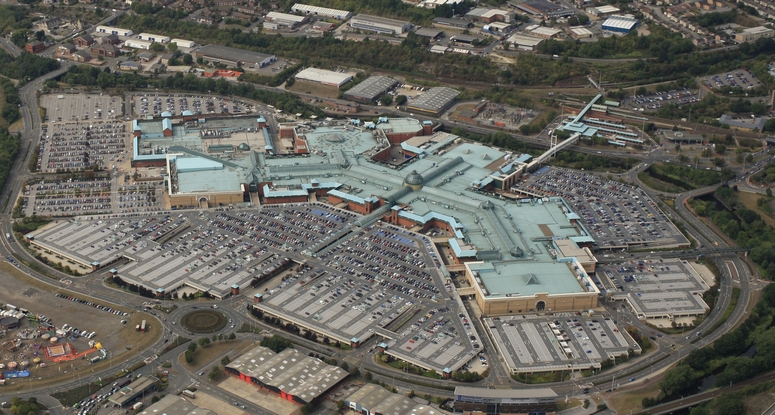 British Land, joint owner of Meadowhall, Yorkshire's premier shopping destination, has announced six new signings and upsizes totaling over 7,900 sq m as the £60-million (€71-million) refurbishment moves into its next phase.
These new signings are Primark, Sports Direct, Wilko, schuh kids, Timberland, and Second Cup. They coincide with the next stage of the refurbishment. After completion of The Arcade, work is shifting to Meadowhall's Gallery, High Street, and Park Lane, where each mall will be given a different look and feel using high-quality materials, increased natural light, and improved sightlines.
The refurbishment completes at the end of the year and is the most significant investment in the center since it opened.
Commenting on the news, Richard Crowther, Asset Manager for British Land, said: "With the refurbishment gathering pace, more and more brands are seeking to locate their leading stores at Meadowhall. For many, this means expanding their existing presence, allowing them to stock their full product range and benefit from the placemaking activities British Land brings to all its retail centers."
Russia
Shopping Center on Kashirskoye Highway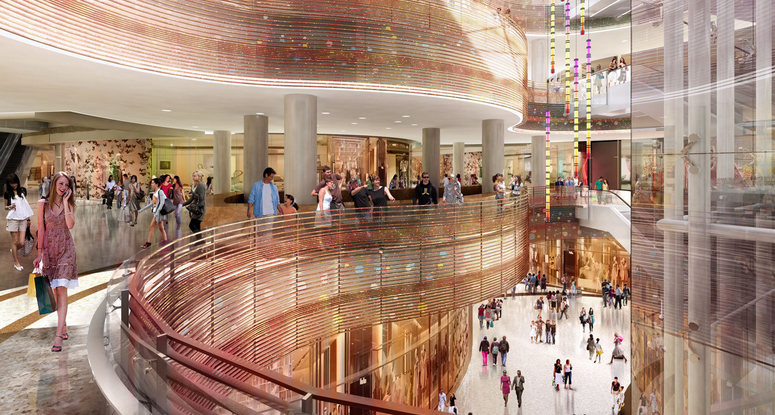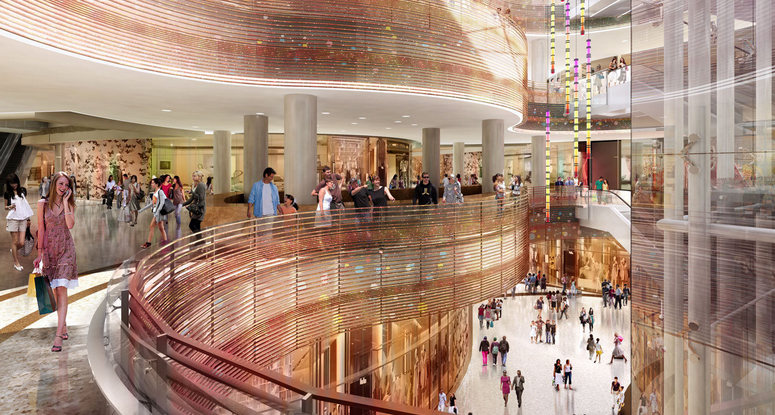 Enka TC has appointed JLL as co-exclusive consultant on marketing and leasing the new shopping and entertainment center on Kashirskoye highway in Moscow.
This mall, which has yet to be named, will have a total area of 195,500 sq m and open in early 2018. The complex will contain retail galleries of famous world and Russian brands, a children's cluster offering a full range of goods and services for children and their parents, an enlarged entertainment area, including a Kinomax multi-screen cinema featuring the largest Imax in Russia, a World Class fitness club with its own terrace, a children's entertainment center, and cuisine cafes and restaurants.
The new shopping and entertainment center will accommodate about 200 shops on its GLA of 71,000 sq m. One of the anchor tenants will be an Auchan hypermarket. A three-level underground parking facility for 1,500 cars is being built for visitors' convenience. A distinctive feature of this project will be a unique, walkable roof home to the recreational and sports areas.
Thanks to its location on of one of Moscow's main thoroughfares, the mall will feature excellent transport accessibility, while proximity to five subway stations will provide easy access to pedestrians. The complex's catchment area is home to 2 million people.
Netherlands
Hoog Catharijne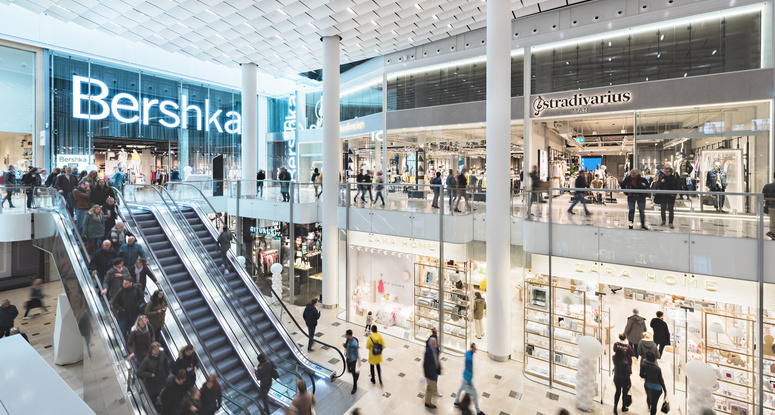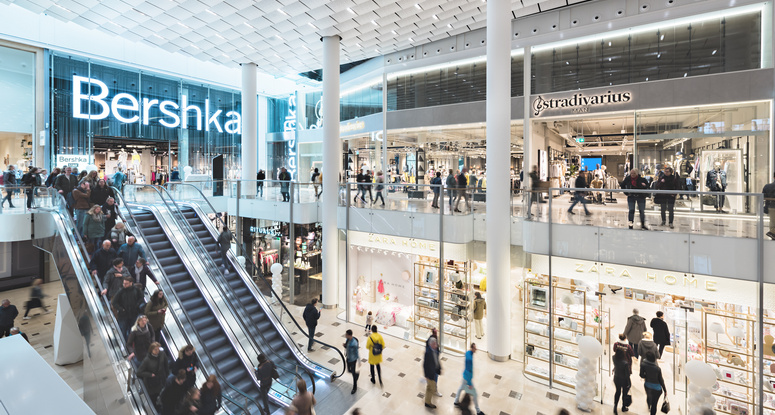 On April 5, Klépierre marked an important milestone with the opening of 16,000 sq m of new retail space at Hoog Catharijne in Utrecht.
15 new stores were added to the shopping center's offering, with many more to follow in the coming weeks and months. On the first day, the newly opened part of the mall welcomed over 80,000 visitors.
With 26 million visitors per year, Hoog Catharijne is already the busiest shopping center in the Netherlands. When its redevelopment is completed in 2019, it will boast 78,000 sq m of retail space. The modern, yet authentic architecture features generous volumes and a canal meandering through the scheme.
The customer path has been reinvented to offer a smooth and pleasant promenade from the Central Station to Utrecht's historic city center. The entire project illustrates Klépierre's customer-centric approach.
Germany
Überseequartier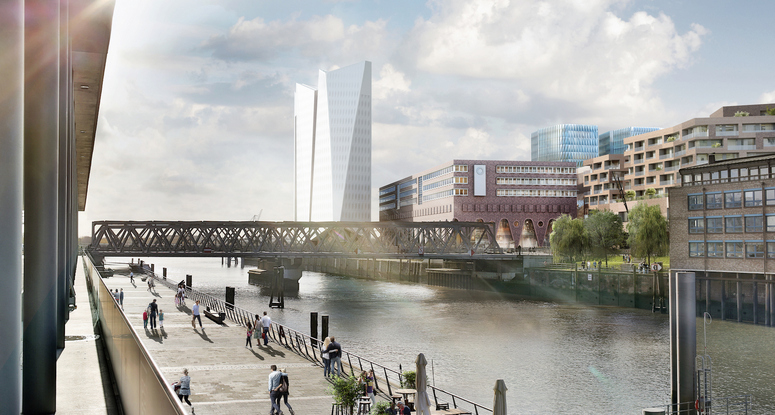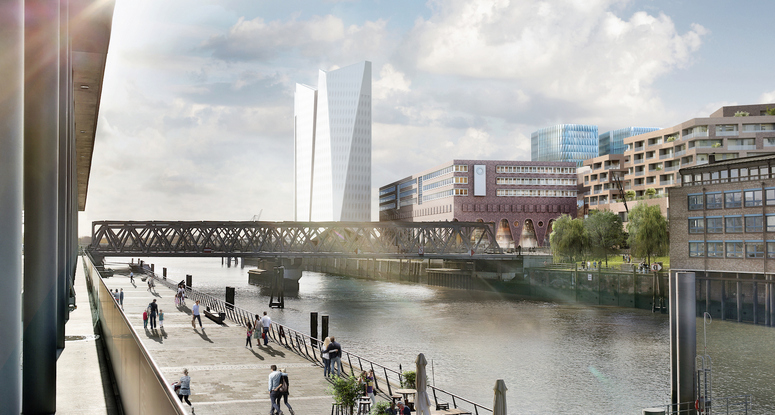 A new city neighborhood is being built in the southern Überseequartier ("Overseas Quarter") with around 400 apartments, office space, leisure and shopping facilities, a cruise terminal, and three hotels on a total area of 260,000 sq m.
Completion is scheduled for 2021. The investor is Unibail-Rodamco. Hamburg's most ambitious construction project was officially launched on April 4: Unibail-Rodamco's management, led by CEO Christophe Cuvillier, performed the groundbreaking together with First Mayor Olaf Scholz and others. The project plan provides a total of 14 individual buildings, which the company developed in collaboration with renowned architects.
Cuvillier explained: "The project in the southern Überseequartier is fully in line with Unibail-Rodamco's strategy of concentrating on exceptional projects in the most important catchment areas in Europe. The group is proud to be part of HafenCity's development, Europe's largest urban development project in one of the most dynamic regions on the continent, as a partner of the city of Hamburg."
After Unibail-Rodamco paid the purchase price at the end of February, it had already made all preparations for construction the following month. After the first groundbreaking, the company is now starting with excavation, which is to be completed during the year. The foundation stone is expected to be laid already at the beginning of 2018, followed by the actual construction phase. The southern Überseequartier's opening is scheduled for the second half of 2021.
United Kingdom
Tunsgate Quarter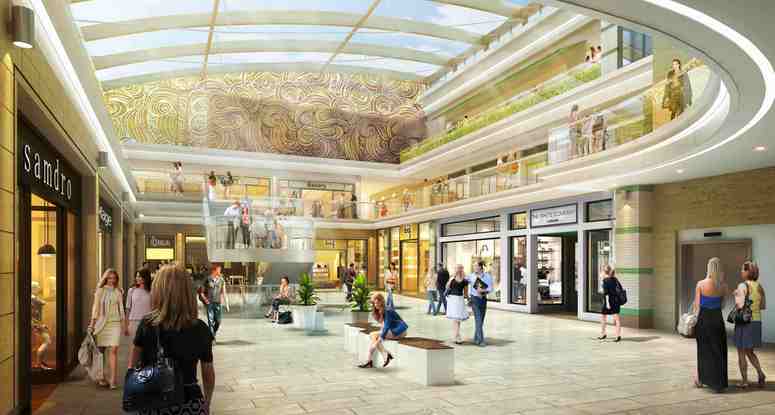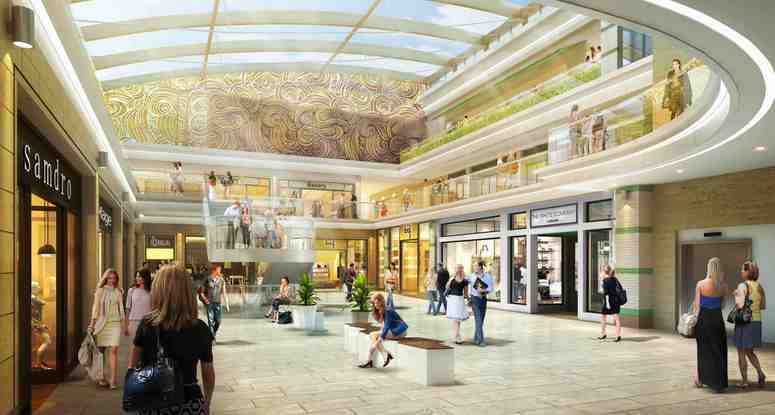 Queensberry has signed the stylish lifestyle store The White Company, cosmetics brand Bobbi Brown, and laid-back furniture company Loaf to its Tunsgate Quarter development in the heart of Guildford.
The new signings will join the world-renowned restaurant The Ivy Collection and luxury home furnishings from OKA, which will anchor the 7,500-sq-m scheme. Tunsgate Quarter reflects Queensberry's vision of creating an expanded retail hub, embracing complementary retailers adjacent to the scheme, the High Street, and Guildford Castle.
Once complete, it will comprise 26 units in total and will connect the High Street with Castle Street. The complex will have a new atrium at its heart and two new levels to the rear of the scheme, offering al fresco dining and views over Guildford Castle and its gardens. Tunsgate Quarter will open in October 2017.
Germany
Kaufpark Eiche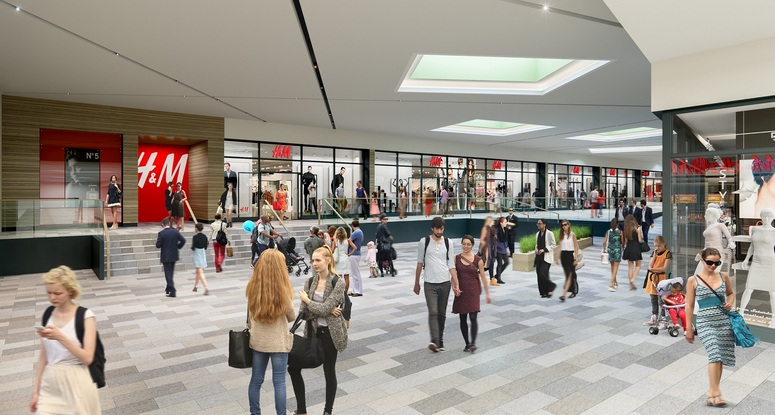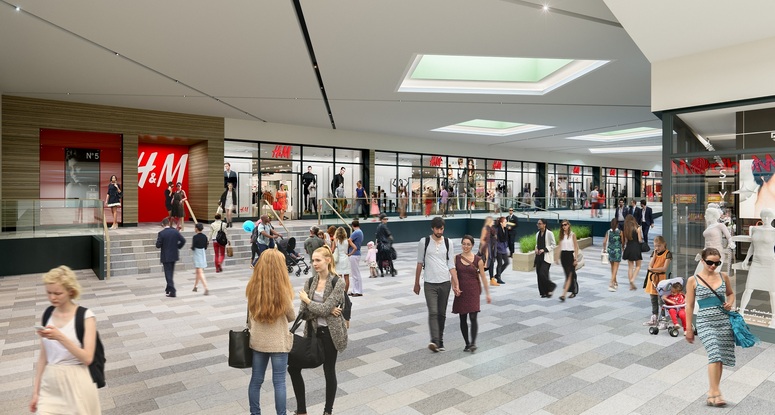 Kaufpark Eiche in Ahrensfelde near Berlin is getting new tenants: In addition to H&M, Douglas perfumery, and the clothing retailers Jeans Fritz, Colloseum, and Olymp & Hades, Decathlon and a dm drogerie markt are also entering the shopping center.
Three well-known chain stores have just started operation there as well: Hunkemöller, mister*lady, and Shoeart. The mall's new main entrance has also been opened. The center is currently being extensively rebuilt and modernized. It has been an important point of reference for the people of the region for more than 20 years.
"The numerous new leases and the loyalty of our existing tenants show that we have hit a nerve with the modernization of Kaufpark Eiche. This established location will be even more attractive for tenants and customers," said Christine Hager, Managing Director / Head of Shopping Center Asset Management at the redos Group.
The commercial real estate specialist acquired Kaufpark Eiche as a part of the Christie portfolio in a joint venture with the New York-based investment company Madison International Realty at the end of 2016. The foodservice area is being doubled during the ongoing renovation work and the space for events is being tripled.
After the reconstruction measures, Kaufpark Eiche will offer around 63,000 sq m of space for a total of around 125 shops. In addition, the outdoor areas are being upgraded with green areas, playgrounds, and additional event space.
Hungary
Agora Budapest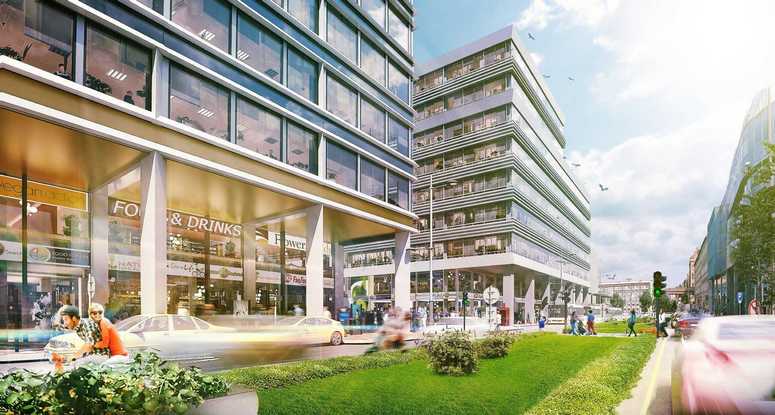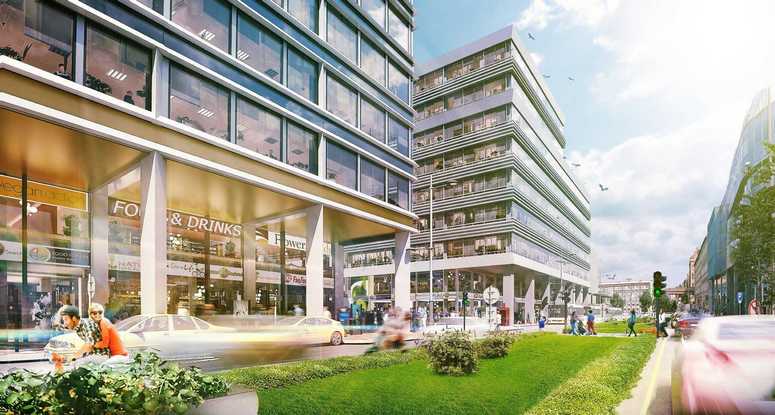 HB Reavis has received planning approval for its next major project: Agora Budapest.
It lies near the longest and most frequented street in the Hungarian capital, Róbert Károly Boulevard, and close to the bus stops on Váci street.
Agora Budapest will play an important role in the regeneration of the local office market. The building complex, which will include five buildings and spacious public areas, will be erected in several phases and house more than 136,000 square meters of GLA.
The underground garage will provide 2,170 parking spaces, including charging stations for electric cars, which are now standard in HB Reavis projects. One of Agora Budapest's outstanding features is the construction of nearly 11,000 sq m of sales area on the first two levels of the office building.
Around 40 shops will offer a variety of services. 6,000 sq m of the sales area will be built in the complex's first phase. These will house include restaurants, cafes, and service providers for everyday needs like hairdressers, dry cleaners, flower shops, pharmacies, and a gym.
Follow ACROSS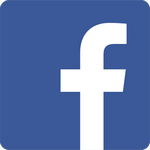 Share this article