The site is located at Peterburi road 2, a traffic junction in the Estonian capital just a few minutes by car from the heart of city, and at the starting point of motorways to Tartu, Narva, and Pärnu. The new mall will accommodate more than 200 shops on around 55,000 sq m of GLA. The grand opening is planned for autumn 2017. T1 Shopping Center will become part of a future major public transportation hub in Tallinn. The hub is one of the most important infrastructure developments for the city in the coming years and shall feature—in addition to local connections—a transfer to the airport and the Rail Baltica international train station.
GERMANY
East Side Mall
The construction of the East Side Mall in Berlin between Warsaw Bridge and the Mercedes-Benz Arena began in May. The shopping center is a project by Freo Group, which is investing around €200 million. Züblin is commissioned to direct all the subcontractors as the general contractor. The East Side Mall is going up according to a design by the Dutch architect Ben van Berkel and will accommodate about 120 shops. The opening is planned for autumn 2018. The project is Freo Group's response to an infrastructure gap in the emerging neighborhood on Mühlenstrasse. Local residents, visitors to the East Side Gallery and the Mercedes-Benz Arena, as well as the employees of companies that have settled along the Spree, will be within walking distance of, for example, a supermarket, a bakery, and a drugstore. In addition, new mall stores not currently available in the area will open shop there, including fashion chains, sporting goods suppliers, and a consumer electronics market. Freo Group anticipates a daily flow of around 25,000 people to the East Side Mall. It is creating 760 parking spaces for visitors arriving by car. Pedestrians arriving via subway and suburban rail can access the new mall from the ground floor of Warsaw Bridge station via a 50-meter-wide platform.


TURKEY
Axis Istanbul and Modern East
On May 18, Axis İstanbul opened for visitors for the first time. The mall is located in Istanbul's historic district Eyüp and offers 135 shops, cafes, restaurants with outdoor terraces, a food court with 1,400 seats, a large children's playground, a movie theater with 10 screens, and a fitness center. The first section of the shopping center has a leasable area of 40,000 sq m. After the second section is completed, the entire leasable area will be 60,000 sq m, supplying space for 170 stores. The center will create around 2,000 new jobs. The parking garage with 1,000 spaces can be reached directly from all major highways via a new road. ECE Türkiye has taken on rental and long-term management of the shopping center and was responsible for concept optimization. Axis İstanbul was conceived as a living, multifunctional complex. 195 quality offices for about 1,500 employees are located above the shopping center. The investors in the project are Sur Yapı, one of the leaders in the Turkish real estate and energy sectors, and the export company Hayat Holding, which is active in more than 100 countries. The investment volume for the entire complex is about €485 million. A day later, on May 19, ECE reported a further opening in the Turkish metropolis, that of Modern East. The mall offers 140 shops on four levels, a food court with 1,500 seats, 36 restaurants and cafes with open terraces, a service and entertainment area, and 3,000 parking spaces. The shopping center comprises a lettable area of 60,000 sq m. After completion of its second phase, Modern East will have a total lettable area of 90,000 sq m with 240 stores, making it one of the largest shopping centers in Istanbul. It will create 2,900 new jobs. The investment amounts to €200 million. The shopping center is part of a multifunctional project, which also includes two office towers with 67,000 sq m of area and a residential complex with 600 high-quality apartments. 6,500 people will work in the office buildings. In addition to concept optimization and leasing, ECE Türkiye is also responsible for the long-term management of the shopping center. Modern East is located in Ümraniye, which, with 700,000 residents, is Istanbul's fourth-largest district and its largest on the Asian side of the city. Ümraniye has changed a great deal over the past decade due to the construction of new office and residential buildings as well as considerable commercial investment.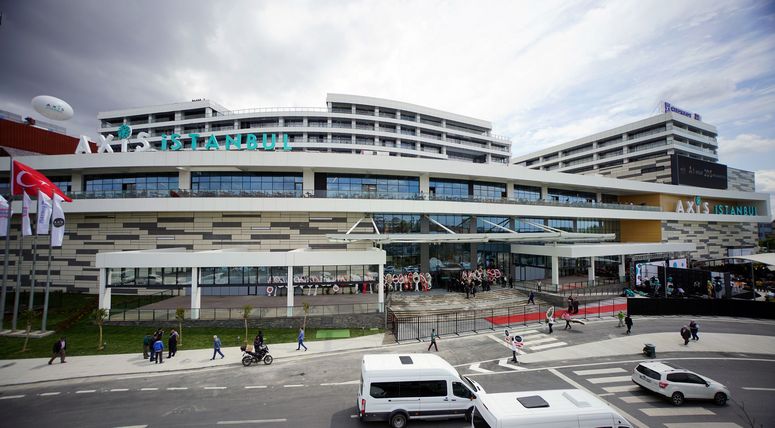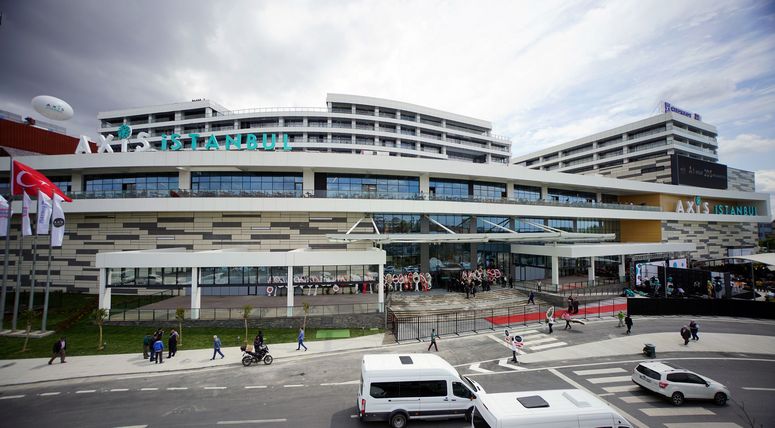 GERMANY
Alter Wall
Art-Invest Real Estate recently laid the foundation for their project at 2-32 Altenwall in Hamburg—a shopping and office complex with a four-story underground parking garage, artistically designed promenade, and a new footbridge over the Alsterfleet. The company set out to link past and present with the new building behind heritage-protected facades. After all, the section of road concerned, from house numbers two to 32, was already a busy shopping street around 1900. The new "Alte Wall" ("Old Wall") adds around 12,000 sq m of retail and 18,000 sq of office space to the market. On the inside, the architects at gmp created a light-flooded atrium as a special feature. It is made possible by an approximately 90-meter-long glass surface on the roof. Its completion in summer 2018 will turn Art-Invest Real Estate's wishes for its commitment in the BID Nikolai Quarter into reality: That this city district becomes a vital part of the City of Hamburg.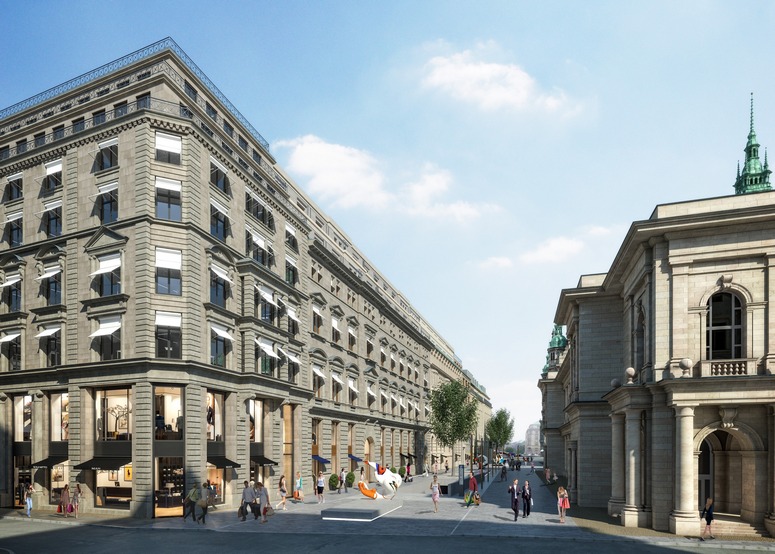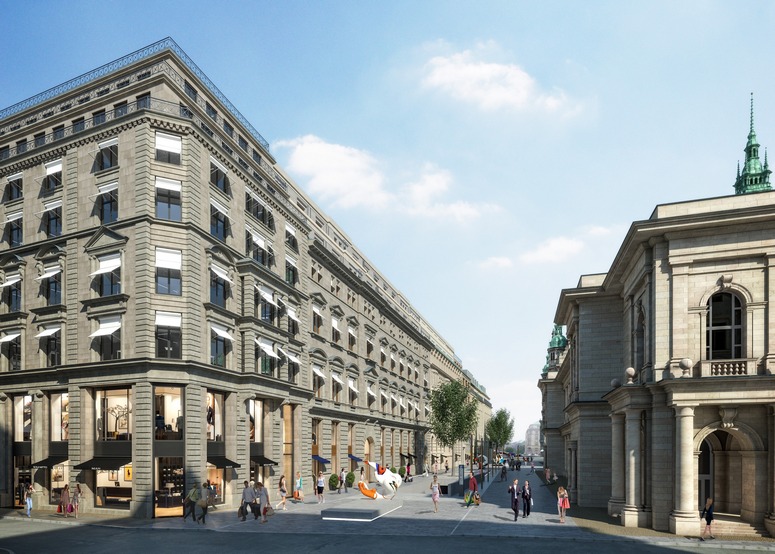 ITALY
Il Centro
The grand opening of Il Centro was celebrated in Milan in mid-April. It is the largest shopping center built in one phase in Italy, with 92,000 sq m of GLA and boasting over 200 shops, cafés, restaurants, and outdoor and indoor sport, cultural, and health activities. The scheme was designed by a consortium of architects including Design International. Il Centro is built around a street with indoor buildings, indoor and outdoor squares, porticos, gates, and gardens. The mall should attract visitors from one of the most affluent populations across North Milan, the Lakes, and Switzerland. Along with real trees and a roof supported by one of the largest glulam structures in Europe, it will also be the most sustainable large-scale shopping center so far in Italy and certified LEED Gold. Il Centro features a Fashion Court, inspired by London's Covent Garden, which is home to important international brands, including the first Primark in the country, H&M, Zara, Massimo Dutti, Superdry, and MAC, to name but a few. Flagship jewelry stores—such as Swarovski and Bottega del Regalo—appear in their dedicated "Palazzo." The site has an interesting history as well: It all started back in the '90s when the Italian hypermarket giant and mall developer Finiper showed great vision and purchased the former site of Alfa Romeo. This site has set the scene for what has finally become Il Centro.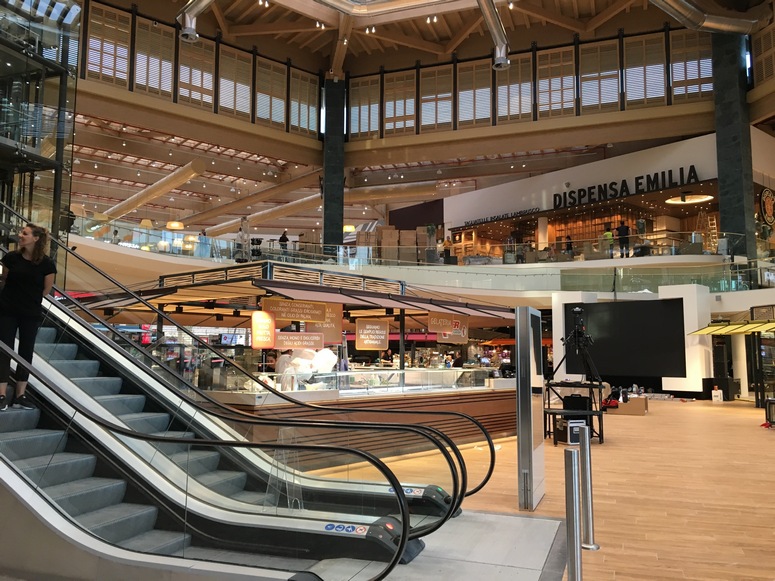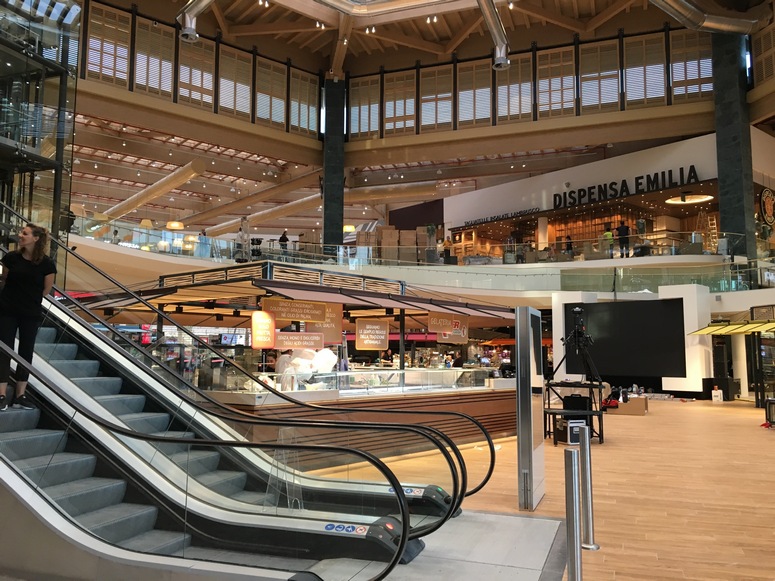 POLAND
Centrum Praskie Koneser
Centrum Praskie Koneser is a development based on the revitalization and the introduction of new functions to the former Warsaw Vodka Distillery, located in the very heart of Old Praga on Ząbkowska Street. The commercial part of the project—under development by Liebrecht & wooD Group and BBI Development SA—comprises 20,000 sq m of retail, service, restaurant, and cultural areas, as well as 25,500 sq m of office space. The project also includes a boutique hotel, a conference and event center, as well as the world's first Museum of Polish Vodka. The carefully refurbished buildings, in combination with the newer structures inspired by post-industrial style, will result in one of the most original urban quarters of the city. Restaurants, cafés and bars—over 20 of them in total—are to be one of the central pivots of this project. Koneser Praskie Koneser also stands apart for large, generally accessible spaces between buildings, which create pedestrian walkways free from vehicles. The commercial part of Centrum Praskie Koneser will be put into use at end of 2017.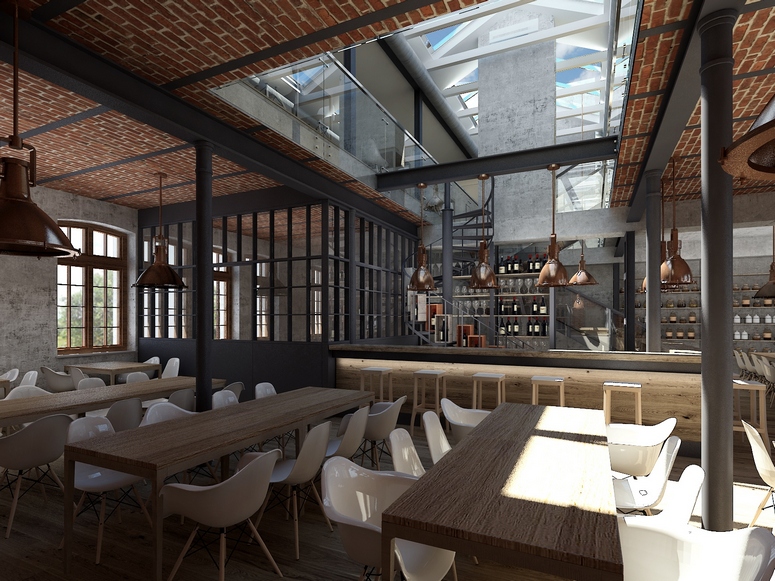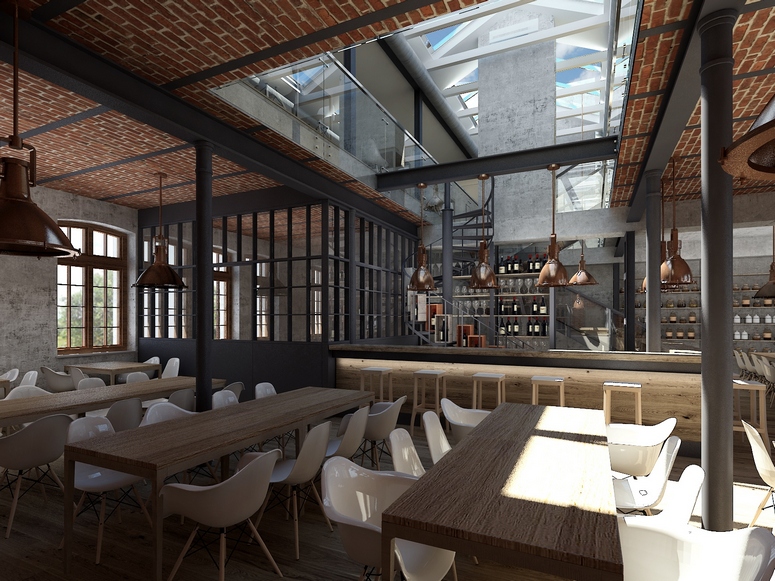 CZECH REPUBLIC
Aupark
The pan-European developer HB Reavis is opening the Czech Republic's first Aupark in Hradec Králové, which is part of the country's third-largest conurbation, at end of this year. The shopping center will provide 22,000 sq m of leasable retail space. Located on Gočárová třída on the U Koruny site, Aupark will be accessible from Hradec Králové's main high street, allowing visibility and accessibility for 18,000 passing cars each day. It is designed to offer a large-capacity garage with 1,100 parking spots. What's more, over 42,000 people use the adjacent bus terminal and train station daily, ensuring significant footfall exposure as well. The mall will create a completely new food destination in the city with a capacity to welcome up to 300 people. There will be a rich selection of restaurants and cafés, including seven fast-food units, two restaurants, and three cafés. A children's zone has also been included for families. Customers can look forward to new brands, which include Costa Coffee and the vegetarian/vegan restaurant Vegg GO, as well as popular international options such as KFC, McDonald's, and Bageterie Boulevard. The design of the food court will be inspired by nature and characterized by organic shapes. Aupark Hradec Králové brands will include fashion labels such as H&M, C&A, New Yorker, Terranova, Orsay, Levi's, Tommy Hilfiger, Guess, Marc O'Polo, Le Premier; the shoe retailers CCC, Reno obuv and Ecco; the jewelers Pandora and Klenoty Aurum; the health and beauty suppliers dm drogerie, Yves Rocher, Manufaktura, and FAnn parfumerie; a Billa supermarket, a Knihy Dobrovský bookshop, Euronics for electronics, a Sportisimo Sporting goods, a RE-FIT Fitness Club, a Muziker for musical instruments, and a Bambule for toys.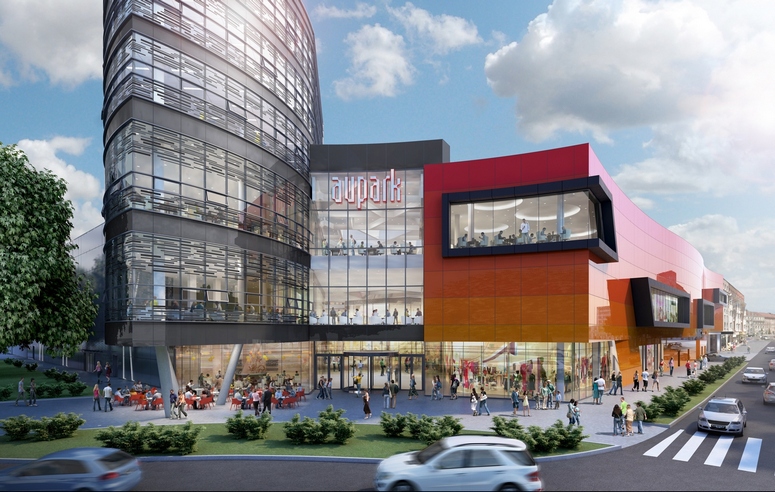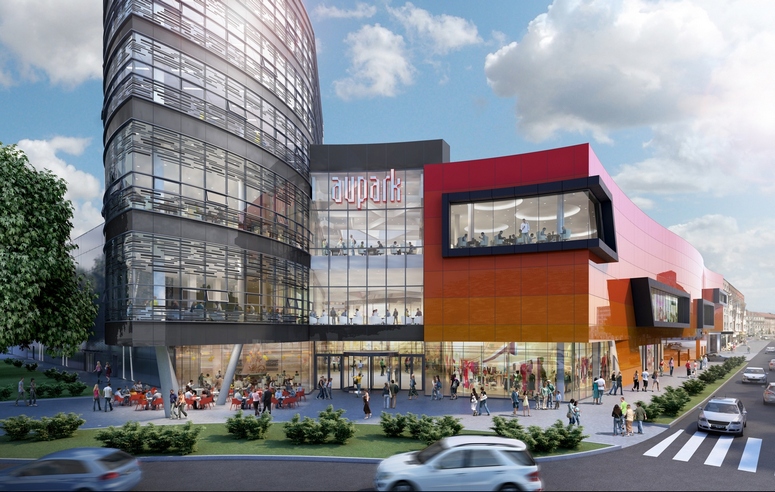 FRANCE
Boulevard Haussmann
Following a competition involving international architecture firms, Galeries Lafayette have selected studio AL_A to redesign the "Cupola" building of their historical flagship located on Boulevard Haussmann in Paris. AL_A's appointment is part of the company's strategy to build the Department Store of the 21st century, totally conceived and designed to offer a new shopping experience to its clients and in which architecture will play a key role. The practice was chosen for its conceptual approach that will create a metamorphosis of the department store's main building while relying on tradition and modernity. The remodeling of the 40,000-sq-m scheme will start in early 2017. Founded and led by Amanda Levete, AL_A is a London-based architecture firm with an international reputation across a broad spectrum of industries—including culture, retail, and fashion. Commenting on this announcement, Nicolas Houzé, CEO of Galerie Lafayette, said: "We are delighted to start this collaboration to conduct the reinvention of this iconic building, which is also the soul of the Galeries Lafayette brand."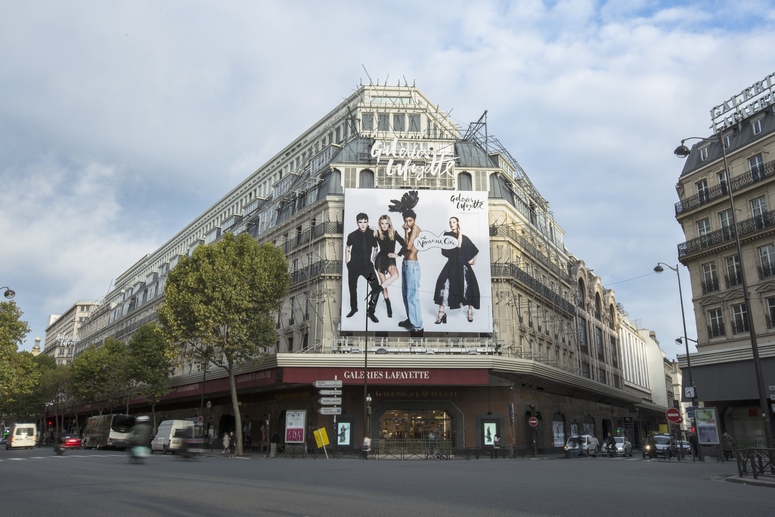 ROMANIA
Shopping City Timisoara
The first phase of Nepi's Shopping City Timisoara was opened in November 2015. The second phase opened on March 31. It includes an additional 40,500 sq m of fashion and entertainment GLA featuring local and international brands such as Bershka, C&A, CCC, Collins, Cropp, Deichmann, dm, Douglas, H&M, Hervis, House, Intersport, KFC, Koton, LC Waikiki, Lee Cooper, Levi's, New Yorker, Orsay, Otter, Pimkie, Pizza Hut, Pull&Bear, Reserved, Sephora, Sinsay, Sport Vision, Stradivarius, Timeout, Tom Tailor, and Zara, as well as a gym, swimming pool, and 13-screen cinema (the largest cinema outside of Bucharest), with an Imax and a 4DX auditorium. The mall's occupancy rate is currently 96% and Nepi is in advanced negotiations with a large fashion anchor for the remaining 4%. According to the company, Shopping City Timisoara has reported high footfall figures since opening and its tenants have registered significant turnovers.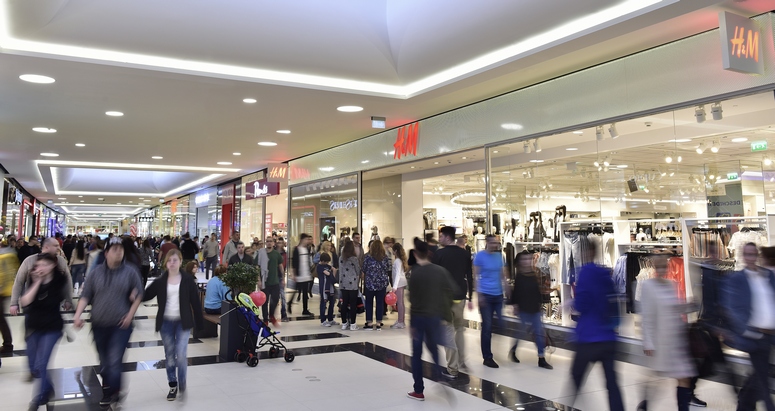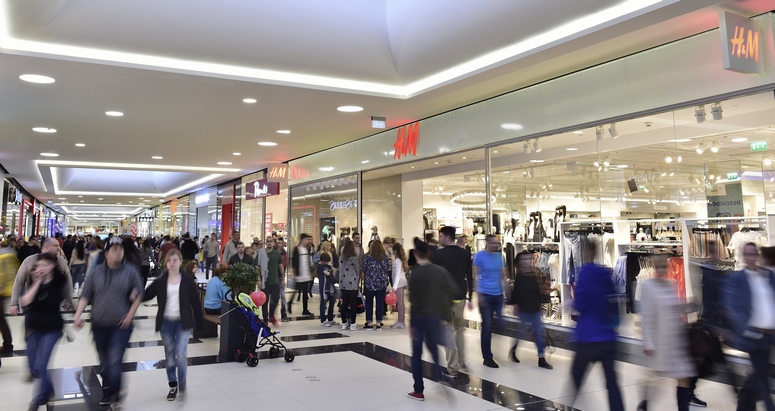 SLOVAKIA
Eperia
Residents of Slovakia's third-largest city will soon have their very own new fashionable mall right on their doorstep as Prešov welcomes Eperia, its new shopping center with a total leasable area of about 22,000 sq m and 600 parking spaces. The shopping center will be located in the city's suburb of Sekčov (near the river of the same name), on the main road from Košice to Bardejov, which is easily reachable by car and public transport. Eperia will be an attractive destination for Prešov residents and those from the near-by towns of Bardejov, Svidnik, Stropkov, Sabinov, and Vranov nad Topľou. The center will have the full range of fashion brands across 100 shops (including H&M, C&A, Lindex, New Yorker, A3 sport, Exi Sport) that the Slovakian city has long demanded, as well as a supermarket, sports stores, a food court, new culinary and restaurant concepts, and additional customer services. "We are bringing Prešov residents a shopping experience on a whole new level with the glitz and glamor of international shopping across two floors. This mall will become the stylish premier destination for customers by delivering activity zones that optimize customers' quality experience: Wi-Fi zones, comfortable seating, restaurants with family seating, family bathrooms, and a supervised play area. The center is also barrier-free. The investment will create 700 jobs," said Peter Píš a Leasing Director of J&T Real Estate, a developer of the project. Colliers International together and Mayflower are providing leasing and consultancy services. Eperia's grand opening is planned for autumn 2017.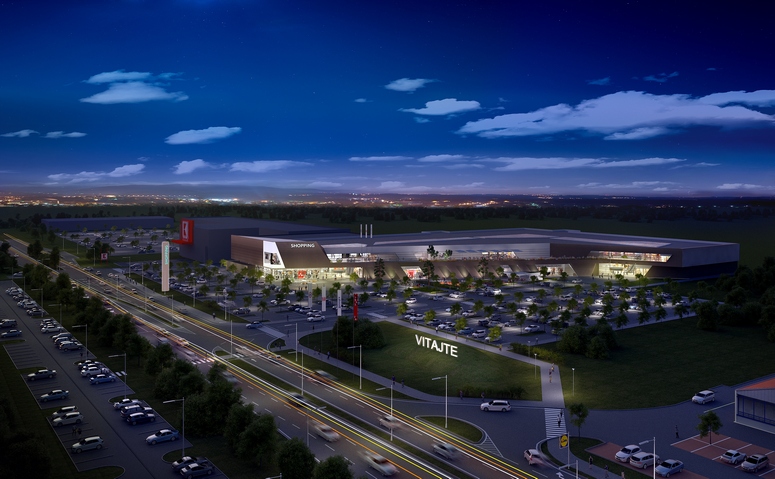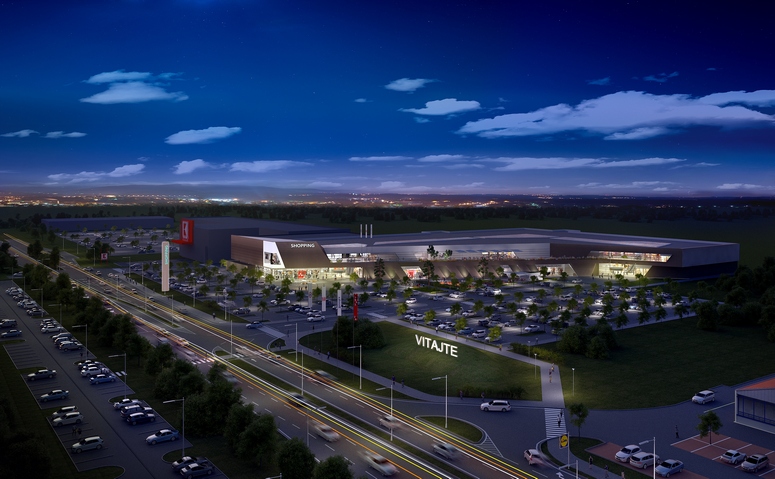 GERMANY
PEP
TH Real Estate and ECE have begun the expansion and modernization of the PEP shopping center in Munich-Neuperlach. The existing sales area of 50,000 sq m is being extended by approximately 7,900 sq m, while the entire center also undergoes a comprehensive modernization. The work should be completed in 2018. TH Real Estate is investing around €73 million in the project on behalf of a private investor. ECE is responsible for the planning, project management, new lettings, and rebranding. The company has managed and rented PEP since 1989. The expansion and modernization of PEP, which was first opened in 1981, marks the start of an extensive neighborhood development in Neuperlach planned by the city of Munich. As part of the project, the area around the adjacent Hanns-Seidel-Platz is to be redesigned and enhanced. As part of the extension, the existing range, including today's anchor tenants H&M, P&C, Kaufland, and the electronics market Saturn will be supplemented with additional tenants. The first lease for space in the extension has already been concluded with the clothing retailer Primark. Other new tenants include a Müller drugstore. To make room for the extension, the mall's North parking garage and adjacent connecting structures will be demolished. Visitors can find alternative parking on Hanns-Seidel-Platz and in the South parking garage. "We are happy that TH Real Estate is also working with ECE on this modernization and expansion after many years of cooperation with ECE on PEP's management and rental" said Henrie Kötter, ECE Managing Director for Development. He continued: "We can add our extensive expertise and experience in the modernization and development of shopping centers to the refurbishment." PEP is one of the top-selling malls in Germany, with more than 42,000 visitors a day.