---
FINLAND
Mall of Tripla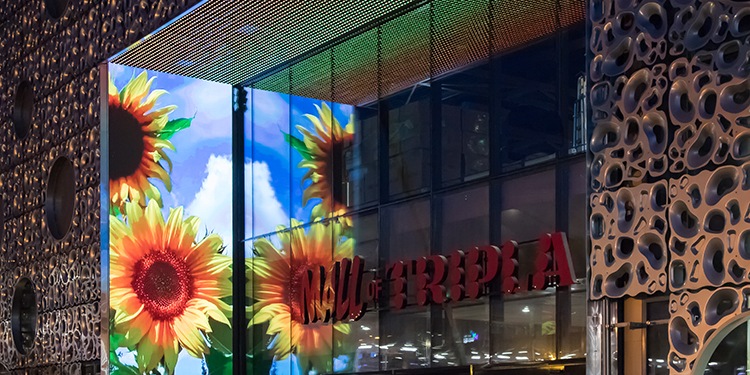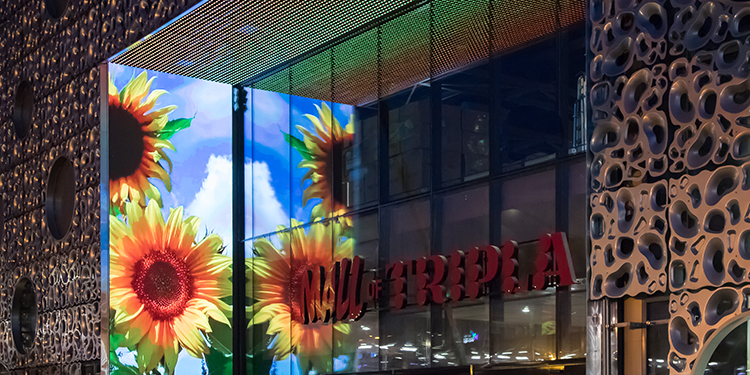 October 17, 2019 marked the opening of YIT's major project, which is comprised of Mall of Tripla, a parking garage, and Pasila station in Helsinki. Mall of Tripla, built to be the heart of the complex as well as the largest shopping center in Finland and the Nordic countries, featuring 250 retail spaces, offers a variety of new cultural activities and experiences in addition to a wide range of shops and restaurants."Tripla has seen YIT transform itself from a construction company to an urban developer. This enormous hybrid project has given us the opportunity to utilize the full range of our expertise, from project development to execution and ownership in cooperation with our partners," said President and CEO Kari Kauniskangas. Mall of Tripla was developed as a joint venture, owned by YIT, Ilmarinen, Conficap, and Fennia. At the time of the shopping center's opening, 96 percent of the retail space had been leased. While the mall, station, and parking garage have been completed and opened to the public, construction of the hotel, office towers, and apartments will continue at the site. Tripla will be completed in its entirety in autumn 2020.
---
ROMANIA
Promenada Sibiu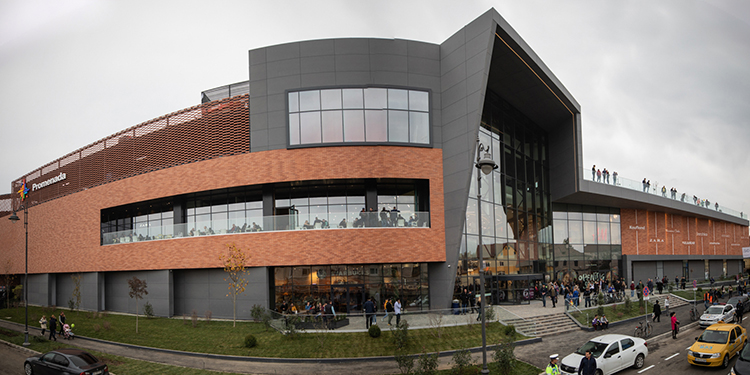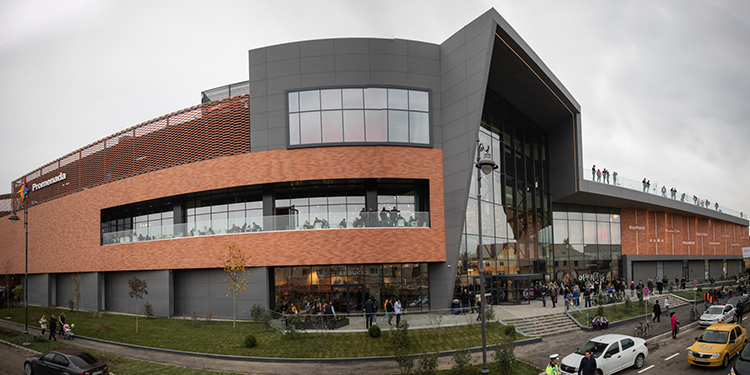 Commercial center Promenada Sibiu, owned by investment fund Nepi Rockcastle, opened its doors on November 14, 2019. Situated on Lector No. 1-3 street, within walking distance to Sibiu's Old Town and next to the train station, the latest mall in town offers a new, premium shopping and leisure experience, with unique architectural elements, exclusive brands, and new store concepts, as well as a wide array of options for spending free time. Following an investment of EUR 100 million, the mall hosts over 150 stores and commercial spaces that cover the entire assortment of products and services, the latest Kaufland hypermarket concept, the first multiplex cinema in town, CineGold, with nine projection halls and over 2,600 sq m of food court space. Tenants include the following: Bershka, Pull and Bear, Stradivarius, Oysho, Sinsay, Guess, Levi's, Nissa, 4F, Mango, Tommy Hilfiger, Vagabond, US Polo ASSN, Grid, Sport Vision, and Buzz. Promenada Sibiu consists of four levels and offers a GLA of 42,200 sq m, with an occupation rate of 99 percent. The project provides 1,600 parking spots, which are split over the four levels. Four hundred of the parking spots are located on the second level, which offers direct access to the food court and cinema area.
---
FRANCE
Créteil Soleil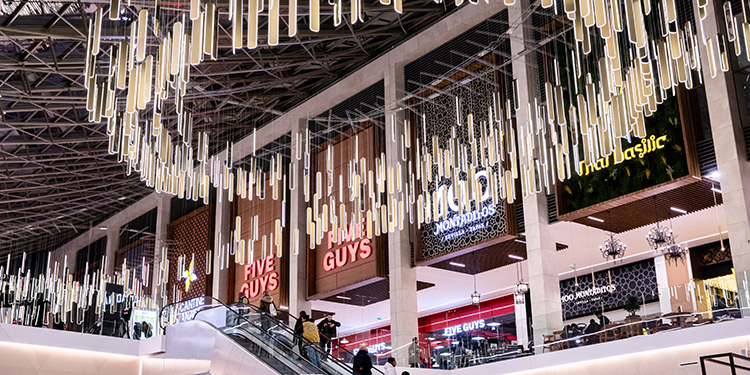 On November 28, 2019, Klépierre inaugurated the extension of Créteil Soleil in Créteil in the Ile-de-France region. This is the result of a major project that reflects the Group's operational strategy and illustrates the evolution of French consumption habits.Créteil Soleil opened in 1974 and has grown over the years to forge a close and trusting relationship with the inhabitants of Créteil and the surrounding towns. With 21 million visitors each year, the mall is currently ranked among the top five highest-performing shopping centers in France.Klépierre intended for this 12,000-square-meter extension project to connect the mall directly to the Parisian metro, give the space occupied by cars back to pedestrians, and create a new facility. Works began in January 2018, without interrupting activity at the shopping center. The extension unfolds under a glass canopy and includes 15 new restaurants located along a "Food Avenue" measuring nearly 4,000 sq m in area, a location for special events and six new movie theaters, and 15 new brands. This represents the first stage of an even bigger project, which also includes a complete renovation of the existing mall, which is scheduled to be completed by the end of 2020. The extension and renovation programs amount to an overall investment of approximately €170 million.
---
GERMANY
Rhein-Ruhr Zentrum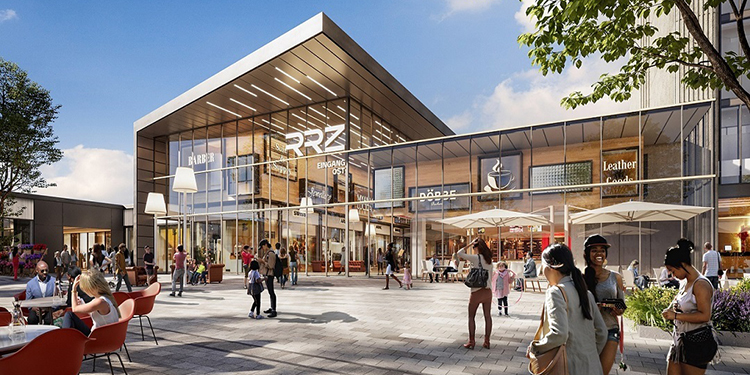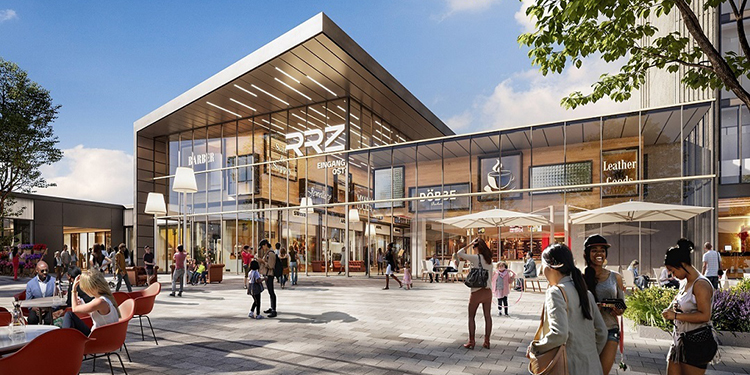 Hamburg's redos Group and Münster's project developer HLG recently submitted their first building application for the revitalization of the Rhein-Ruhr Zentrum (RRZ) in Mühlheim an der Ruhr. This means that the beginning of the biggest modernization project in the German retail sector is getting closer. Over 200 million euros are allocated for this renovation. For the first time in the history of this location, which opened its doors in 1973, it will be possible to jointly develop and reposition the shopping center Karstadt Arkadeb and the former Brenntag office tower on Stinnes-Platz with a GLA of approximately 140.000 sq m. The owners–a joint venture between the real estate fund North Haven Real Estate Fund IX Global, which is managed by Morgan Stanley Real Estate Investing (MSREI) and redos–created the necessary conditions by joining the three parts into one ownership structure. The demolition works at the RRZ are planned to begin by mid-2020. The total area is scheduled to be completed in 2023 after several consecutive construction phases.
---
ITALY
Casilino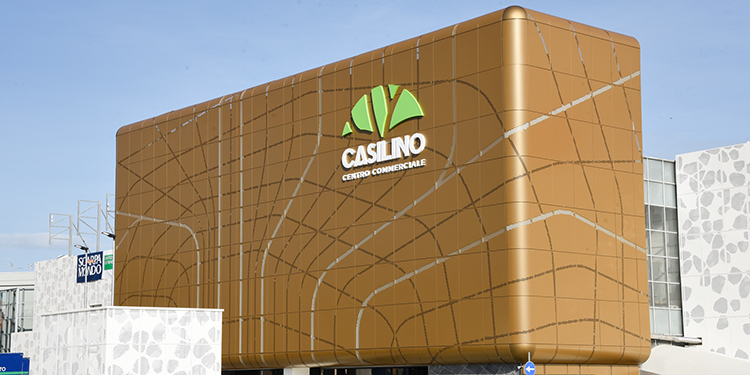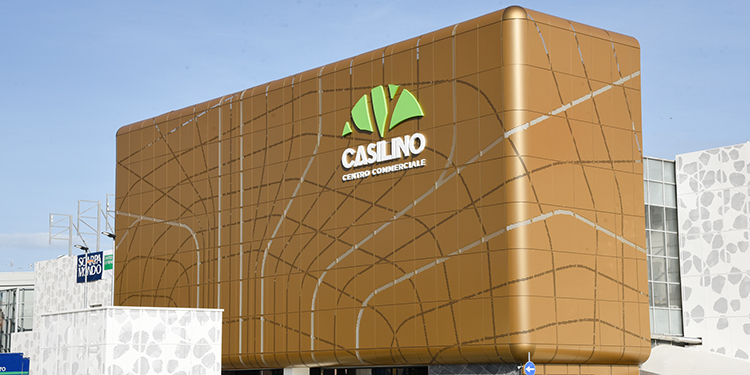 At the end of October 2019, Immobiliare Grande Distribuzione SIIQ S.p.A. (IGD) opened a restyled mall in the Casilino in Rome. The goal of the restyling was to further increase the appeal of the shopping center, a historic part of IGD's portfolio, which opened in 2002 and boasts a total GLA of approximately 15,000 sq m, by creating a lively, bright, and pleasant environment. The work, which started in 2018, involved the entire structure, both the interior and exterior (including the parking area), for a total investment of €3.7 million. The architectural project, built using sustainable materials, such as LED lighting, was inspired by the mall's location on the Via Casilina, which was an important consular road in Ancient Rome and intersects with other historical routes. This intersection of Roman roads was stylized with straight lines that bend and cross inside and outside the entire shopping center, across the flooring and ceiling, and through the food court, where they ultimately form two large trees. The feel of Ancient Rome, recreated using stone slab flooring, has also been reproduced in the exterior facades and mall interiors. At the same time, work was done on a new and more appealing type of retail offering, on creating a compelling merchandising mix that includes both local and top-notch domestic tenants. The domestic brands that can attest to the center's potential include OVS, Yamamay, Game Stop, Primigi, Douglas, H3G.
---
FRANCE
Rennes Cesson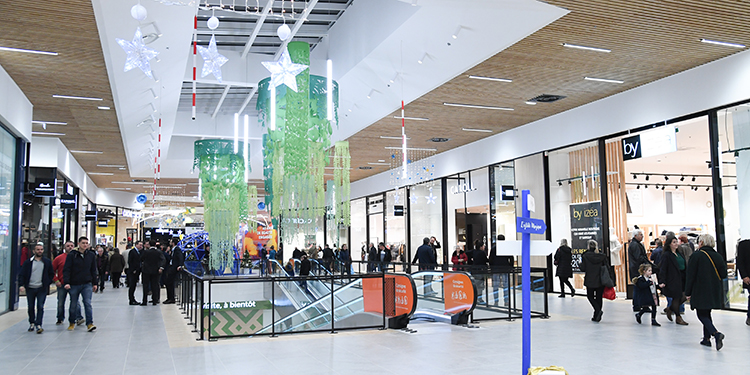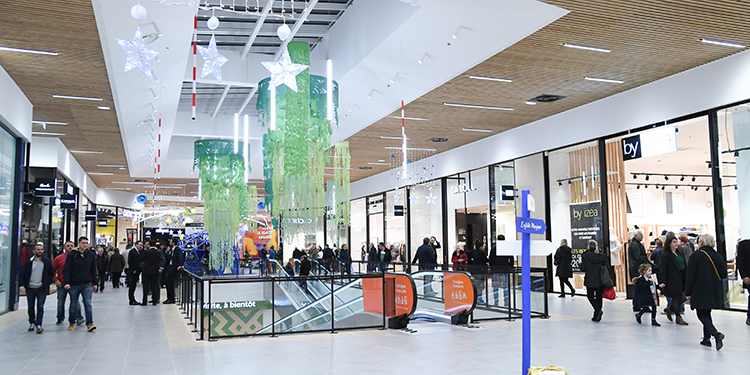 On November 26, 2019, Carmila opened the extension of Rennes Cesson at Cesson-Sévigné, east of Rennes. The theme that runs throughout the mall is "The Garden Party", and the 35 new stores are centered on fashion, homeware, leisure, and dining. The shopping arcade has doubled in size, bringing the total number of stores within the center to 70. Developed in partnership with Carrefour Property, the Rennes Cesson extension will contribute to the vigor of east Brittany in a business hub showing strong economic and demographic growth. In order to facilitate traffic flow and increase parking capacity, an underground parking garage has been created, thereby increasing the total number of parking spaces to 1,600, including 12 dedicated spaces for electric vehicles. A cycle path linked to the urban network has also been created, together with a rest area that features a playground for children and picnic tables. There are also 94 parking spaces for bicycles, 12 of which are equipped to recharge electric bicycles. Visitors arriving by public transport will have direct access to the mall from the La Rigourdière bus stop. It should be noted that in 2018, seven percent of visitors arrived at the center on foot, by bicycle, or via public transport.
---
UNITED KINGDOM
Swansea Central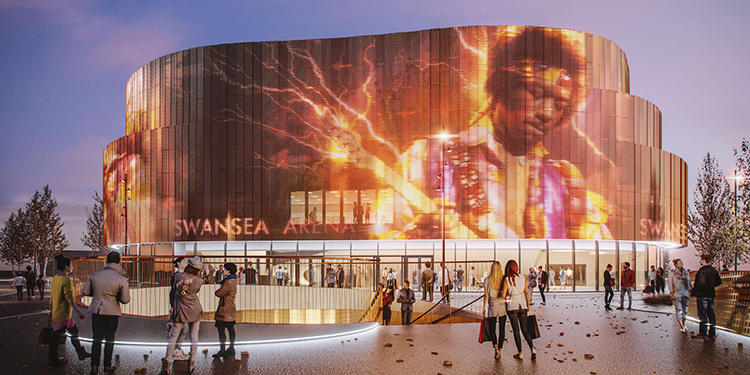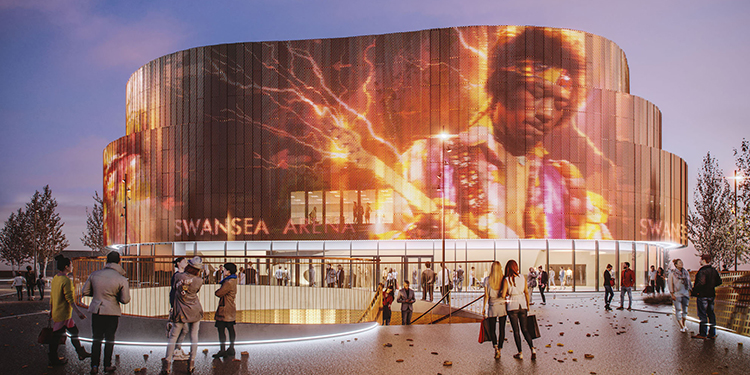 The £1 billion transformation of Swansea city center in South Wales has taken a major step forward: The main construction work on one of the regeneration's flagship developments, "Swansea Central", began onsite on November 27, 2019. An integral part of the city-wide regeneration, the £135 million "Swansea Central" phase one scheme is a new cultural district encompassing a 3,500-capacity live performance arena and conference center, a 150-room hotel, a coastal park, a striking pedestrian bridge, new homes, offices, and food and beverage space, thereby allowing the city to realize its potential to become one of the most exciting places in the UK to live, work, visit, and study. "Swansea Central" phase one is being delivered by Swansea City Council and developed by RivingtonHark. Phase one is due to be completed in mid-2021. Phase two is also underway, with an update to the design feasibility being undertaken. It will include additional new homes, new office space, retail and leisure space, as well as additional public realm.
---
HUNGARY
Allee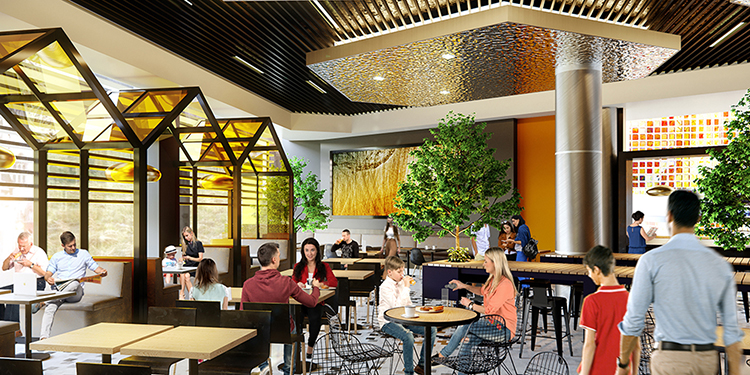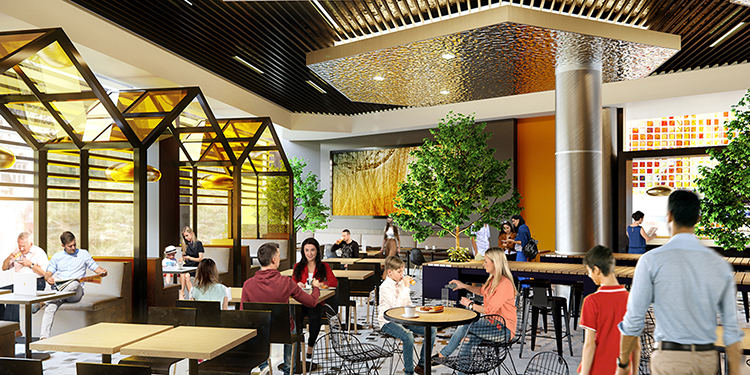 Multi Hungary has recently announced its refurbishment plans for Allee shopping center in Buda, in the most densely populated district of the Hungarian capital, Budapest. Multi plans to upgrade and renovate the 46,700-square-meter mall, while enhancing the tenant mix, interior and exterior design, and customer services. The company is due to begin the execution phase in the second quarter of 2020 and expects to complete most of the work in 2020. Allee offers more than 140 shops, a 13-screen multiplex cinema, restaurants, offices, a fitness club, and parking for 1,200 cars. The multifunctional complex attracts more than 18 million visitors each year and is one of the top shopping destinations in Budapest. The aim of the refurbishment is to secure Allee's leading position in the increasingly competitive Budapest market. Over the past year, Multi has worked hard to reposition the mall by attracting new and inspirational brands, including Reserved, Lindt, CK Jeans, Sloggi, Inglot, and Tissot mono-brand store, and by launching a new marketing strategy. The refurbishment plans will enhance the shopping experience and redefine the center's function as a meeting place in the Hungarian capital. The concept was designed by Multi's in-house architectural group TT Design, while the construction plans are to be prepared by local design company Finta Studio.
---
GERMANY
Einkaufszentrum Wust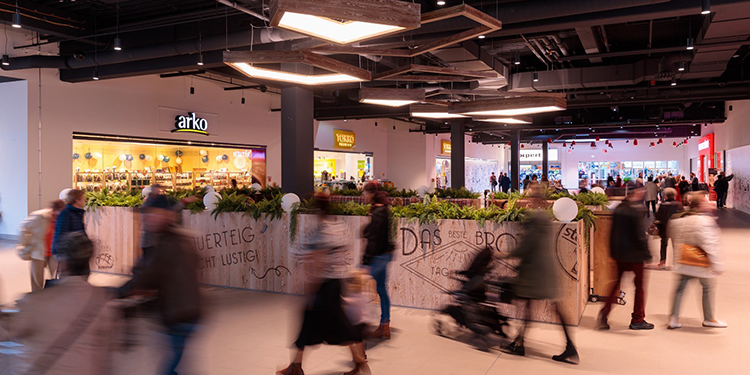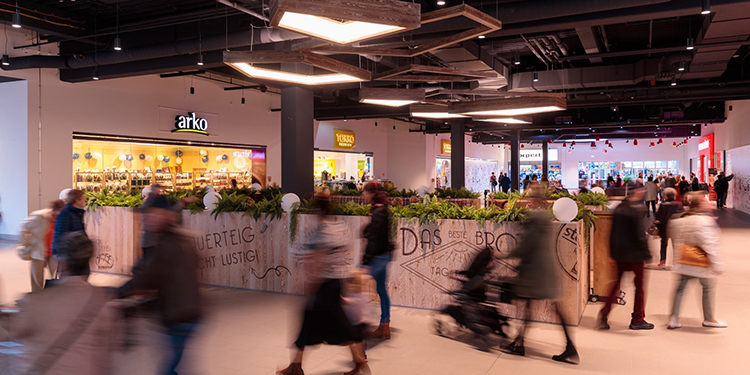 Einkaufszentrum Wust, a shopping center in the town of Brandenburg an der Havel, located on the western outskirts of Berlin, looks shiny and new. Following one and a half years of renovation works, with minimal disruption to existing tenants, the new Einkaufszentrum Wust celebrated its grand reopening at the end of October 2019. Through the modernization project, owners Madison International Realty in New York and Hamburg-based redos Group have created an attractive shopping and leisure venue for the whole family, and, thus, a gathering space in which shoppers and visitors can not only shop, but can also enjoy pleasant surroundings. With total rentable space of some 40,000 sq m, the redesigned complex now offers space for 46 shops and restaurants and features a modern atmosphere. The new scheme also features an adjacent toom home improvement store. Following its reopening, Einkaufszentrum Wust offers more variety than ever, particularly with the addition of new tenant Modepark Röther, with its wide selection of fashion brands, and it occupies a total of 5,700 sq m. At the same time, existing tenants, such as Kik and Tedi have expanded and modernized their stores, while Intersport has likewise introduced a new store concept. The needed space for the new retail areas was created by repurposing and reconfiguring various other areas that were underutilized or no longer needed.
---