---
Spain
intu Costa del Sol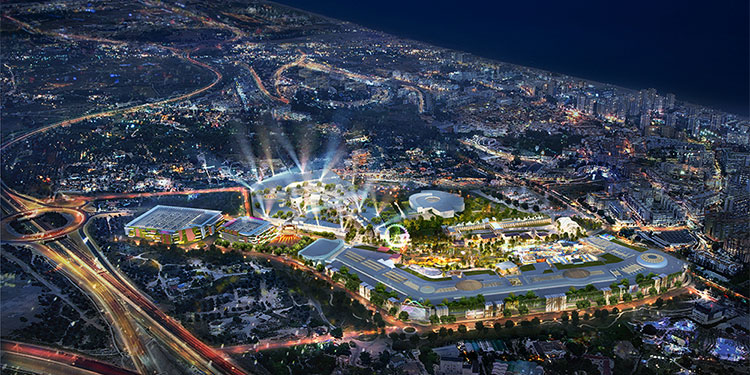 intu, on September 18, 2019, has announced that it has been awarded a General "PGOU" License (Plan General de Ordenación Urbana) for its ground-up development intu Costa del Sol. This milestone paves the way for the project to now progress to its next stage, with preparatory works due to start in 2020. The 235,000 sq m, €800m retail and leisure destination intends to combine experiences in an outstanding environment with best in hospitality, leisure and retail. intu Costa del Sol is set to open in 2023 and is strategically positioned on a major site to the north of Torremolinos, accessed via the major southern highway and just 3 km from Malaga's international airport. The development is expected to attract over 23 million visitors each year including international and domestic tourists, as well as benefitting from a 4.75 million catchment within 120 mins travel time. The resort will comprise of eight vibrant neighborhoods curated to provide experiences and something for everyone. The resort will also include two hotels, a 5,000-person concert venue, and Spain's largest urban farm.
---
Latvia
Alfa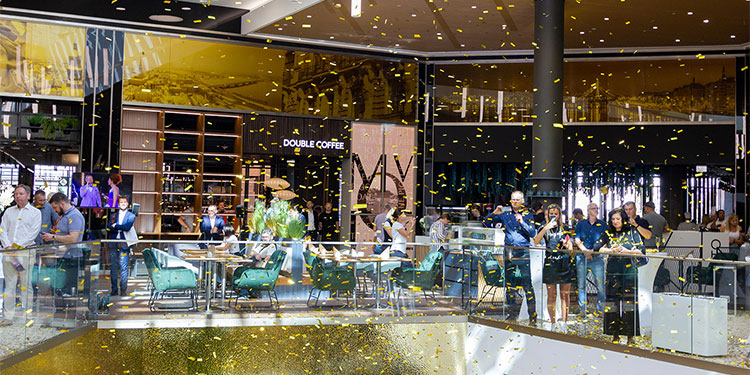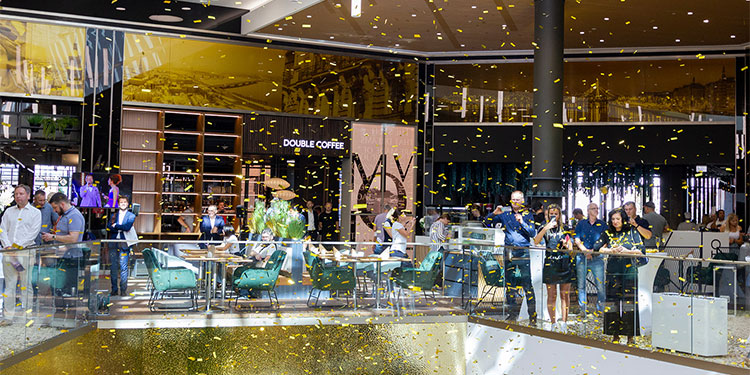 Multi Corporation and Linstow Center Management announced that the new enlarged Alfa in Riga opened its doors to the public on September 5, 2019 and welcomed 135,000 visitors in the first days after the opening. This extension once again makes Alfa Latvia's largest shopping center, increasing the overall leasable space was increased to 71,000 sq m and offering the broadest ranges of stores, restaurants and services in one location. Works on the extension started in September 2017 and involved the construction of a multi-story car park, increasing the total number of parking spaces to 1,750, and a three-story retail building. The number of tenants increased to 210 from the current 170. The extension also included the addition of bike parking facilities and a major landscaping upgrade. The area around the center has been spruced up, adding 177 new trees, while the outdoor car park along Brīvības Street has been replaced with a park.
---
Poland
Bawełnianka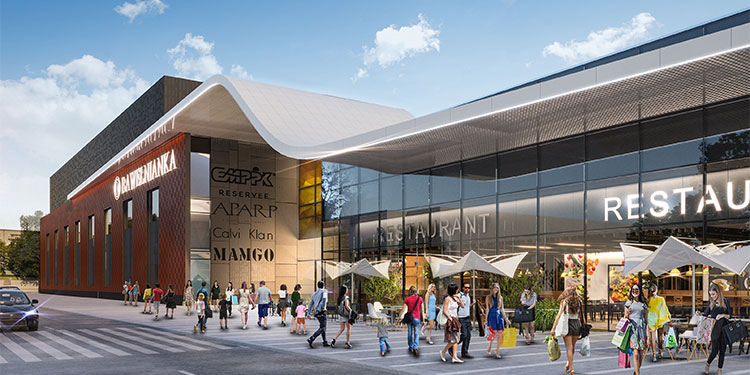 Bawełnianka shopping center will be located in the historic center of Bełchatów in central Poland, at the site of the former Bełchatowskie Zakłady Przemysłu Bawełnianego cotton mill. It will have an area of close to 23,000 sq m, nearly 100 stores and service outlets, multiple restaurants and a leisure zone with a cinema and a fitness club. Recently, Cushman & Wakefield has been appointed as the exclusive commercialization agent for the mall. The owner of the scheme is the Krakow-based Gbb Invest Spółka z o.o. The mall's opening is scheduled for the first half of 2021. "We are aware of the huge potential of the Bawełnianka shopping center, which combines the city's history and its current modern look. With our support, this complex stands a good chance of becoming a top retail and leisure destination in the area. We work daily with Sebastian Kielecki, the shopping center's leasing director who acts on behalf of the investor. By working closely together and skillfully combining retail, entertainment, and F&B options, we want to turn this scheme into the most popular meeting place in the city that meets residents' current needs," said Lucyna Śliż, Associate, Business Development Director, Retail Agency, Cushman & Wakefield.
---
Germany
Flair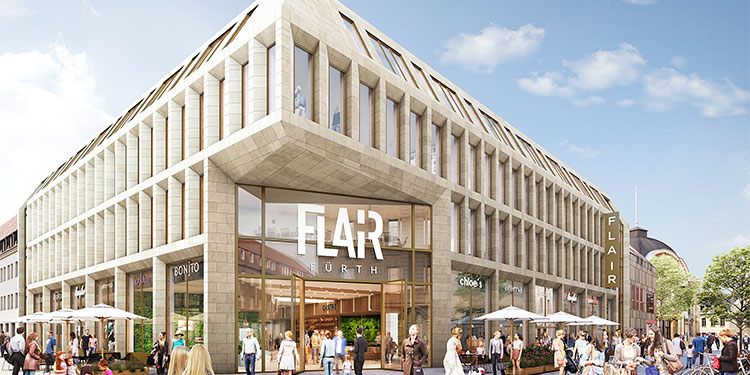 On September 16, 2019 the official foundation-laying ceremony has taken place at the Flair shopping center Fürth, Germany. Chapman Taylor was appointed by P&P Group to develop a new concept for the refurbishment and extension of the old "City Center" shopping center. With its closure in 2017, the outdated 1980s building is now being completely modernized, to be reopened in 2021 as Flair. As well as completely restructuring the interior, the formerly inconspicuous entrances have been fundamentally redesigned to become much more prominent. About 20,000 sq m of leasable retail and F&B space will be created on three retail levels, plus 2,200 sq m of office space in the upper floors. The existing underground car park, with around 530 parking spaces, will be reorganized to become more customer-friendly. Chapman Taylor has designed the interiors for the entire scheme with spatial qualities which will allow Flair to surprise visitors, inspiring them with new ideas and encouraging them to spend more time there. The design will use color and materials to create a welcoming "city living room" atmosphere, with use of greenery helping to provide a relaxed atmosphere. The construction phase has been under way since 2018, with work expected to complete in 2021.
---
Greece
Golden Hall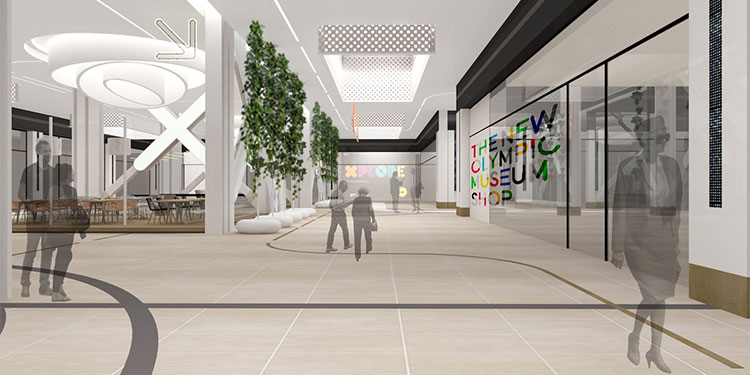 The renovation of the building's western part, which formerly hosted the International Broadcasting Centre, entails the expansion of the existing Golden Hall in Athens. Lamda Development's goal is to create a thoroughly modern and comprehensive shopping experience, strengthening and upgrading all of the malls' current functions and services. The existing scheme will gain a total of 11,500 sq m of GLA and 200 additional parking spaces. This additional space will contain retail stores, shops and restaurants, offices, a gym and facilities for children. Additionally, the newly expanded mall will also accommodate the "Athens Olympic Museum", covering a total area of 3,250 sq m. The further development of Golden Hall is expected to become an important tourist destination, providing the largest complex for family recreation in the Greek capital. With an estimated investment of over €25m, and an expected opening by the end of 2019, the expansion will also create over 500 new jobs.
---
SPAIN
Lagoh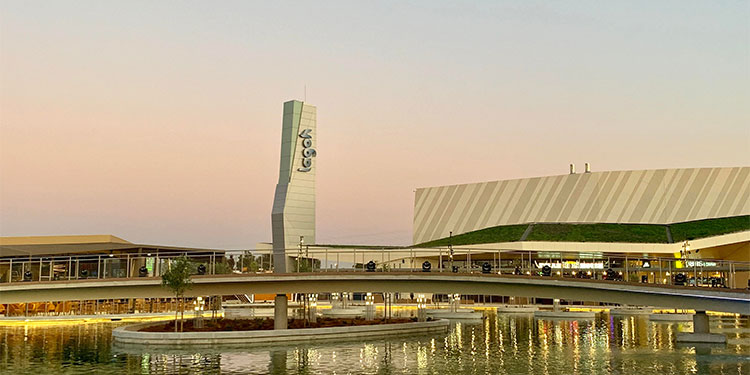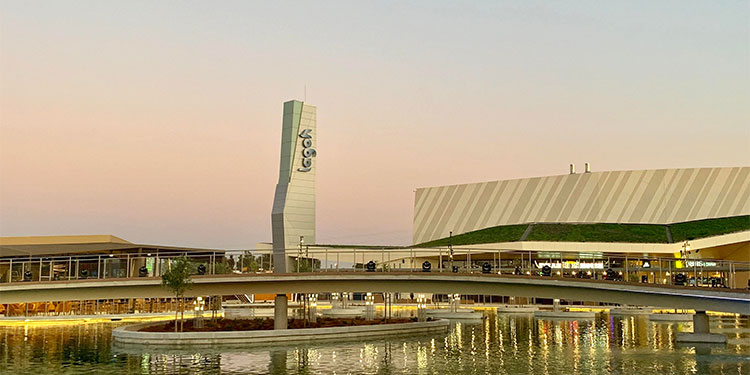 Lagoh, the largest shopping and family entertainment complex in Andalusia, opened its doors in Seville on September 27, 2019. It opens at full capacity, with its 200 commercial spaces already rented and operational. Boasting more than 100,000 sq m of surface area, Lagoh brings together a wide range of shops and brands, many of which have never been seen before in the city. In addition, there is an open-air gastronomic experience around the central lake that gives the complex its name, as well as innovative cultural and leisure activities: from a wind tunnel to multi-adventure spaces, swimming pools with artificial waves for surfing, and a surface for virtual reality games. Lar España has invested 9.4 million Euro to ensure fluid mobility around the complex, and aspires to become a magnet for growth in the southern Seville area. Since its first day, the complex has an express bus line, the L-35, which connects the complex to the city center. It also provides four preferential access points for pedestrians and cyclists.
---
UNITED KINGDOM
Canada Water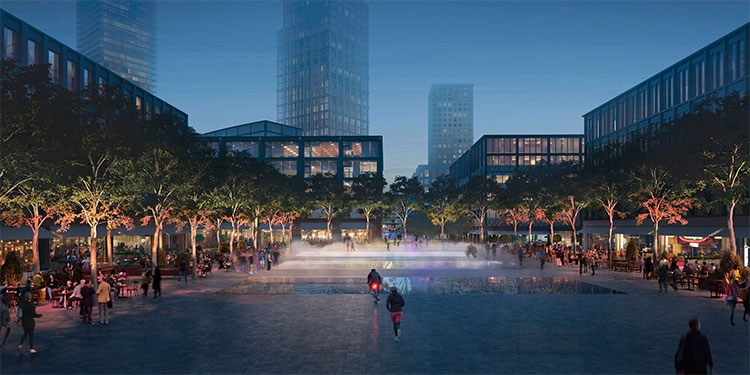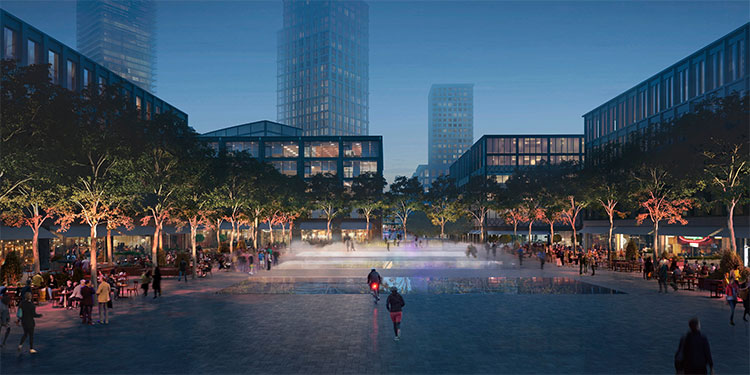 The creation of a new town center at Canada Water in London passed a key milestone on September 30, 2019 as Southwark Council Planning Committee resolved to grant planning permission for British Land's masterplan, in line with their officer's recommendation. The masterplan is a mixed-use scheme that will deliver: around 186,000 sq m of workspace to accommodate around 20,000 jobs; around 93,000 sq m of retail, leisure, entertainment, education and community space; and around 3,000 new homes, of which 35% will be affordable. With embedded into the masterplan, and buildings to support low carbon living, the project will also create 12 acres of open space, including a park, a Town Square, the first new high street in London for 100 years and 16 streets. Chris Grigg, Chief Executive of British Land, said:"We have an incredible opportunity at Canada Water to create a vibrant neighborhood for people to live, work and enjoy. We're hugely excited about delivering this exceptional, mixed-use and sustainable landmark development, which has been designed to support people's wellbeing. We thank the Council for all their hard-work and we look forward to continuing to work with them and the local community."
---
GERMANY
Theo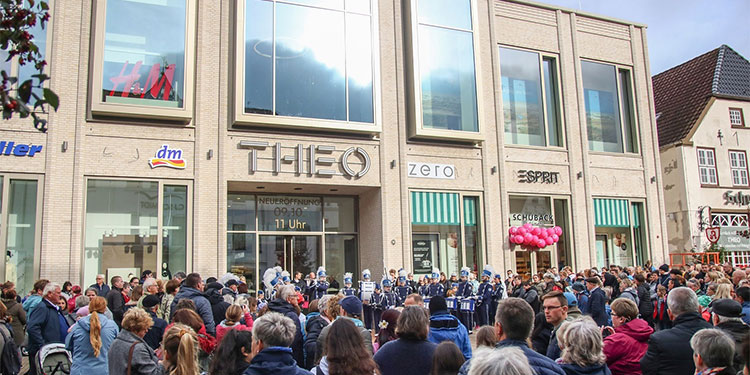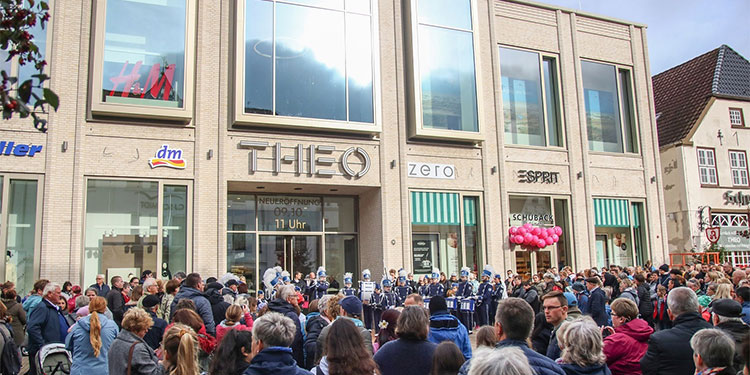 Approximately 35,000 visitors and invited guests from the worlds of business, politics, and administration celebrated the opening of Theo on October 9, 2019. The shopping center in the heart of Husum, the tourist and business center of North Frisia on the North Sea coast comprises 35 ships and an approximately 12,000 sq m of GLA. The center provides 650 parking spots in its car park, which is located on the center's roof and doubles the number of inner-city parking spots. Its anchor tenants include Edeka, dm, New Yorker, H&M and Home & Living by CJ Schmidt. The center's focuses on local supply, restaurants, as well as fashion, household goods, and services. 96 percent of the center's store area is already leased. The construction time amounted to less than three years. "Shopping centers still can be successful, even in times of online retail, if they are designed in a market and future oriented way. The Theo distinguishes itself with its central urban location, its wide product and service range, as well as the city's biggest car park," says Martin Mörl, Managing Director of the project's developer, lessor, and center manager Prelios Immobilien Management from Hamburg.
---
SERBIA
Kruševac Shopping Park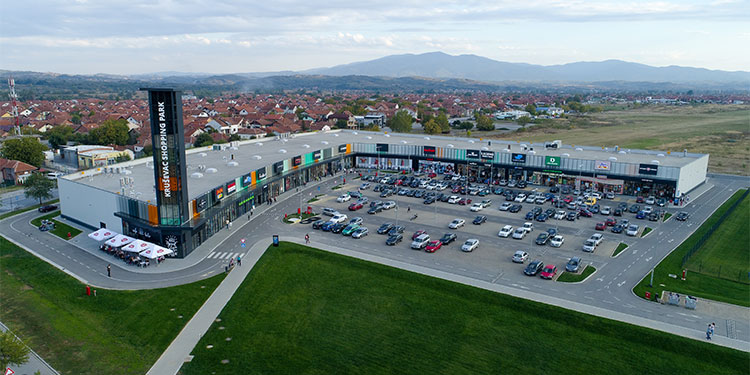 Kruševac Shopping Park is a one-stop shopping destination in Kruševac for the Rasina district and has been officially opened on September 26, 2019 by Nepi Rockcastle. With over 300 parking spaces, a selection of domestic and international brands and a café, it offers shoes, clothes, and a wide range of accessories. Among its tenants are LC Waikiki, Defacto, Orsay, Tom Tailor, Knjižare Vulkan and CCC, but also Sport Vision, Planeta Sport, Pertini, Legend, Lilly and DM–some of them are introduced to Kruševac and the Rasina district for the first time. The new retail park is located in the southern part of Kruševac, at 37 Krfska Street, at the crossroads of Knez Miloš and Bruski Road, the regional road leading to the Kopaonik mountain resort, only 25 km from the main state highway. There is a supermarket chain nearby, which will complement the park's offer with food products. It is well known that the portfolio of Nepi Rockcastle in Serbia includes Kragujevac Plaza (GLA 22,292 sq m), as well as Promenada Novi Sad (GLA 49,000 sq m), which is the largest shopping center in Serbia.
---