UNITED KINGDOM
Birmingham Smithfield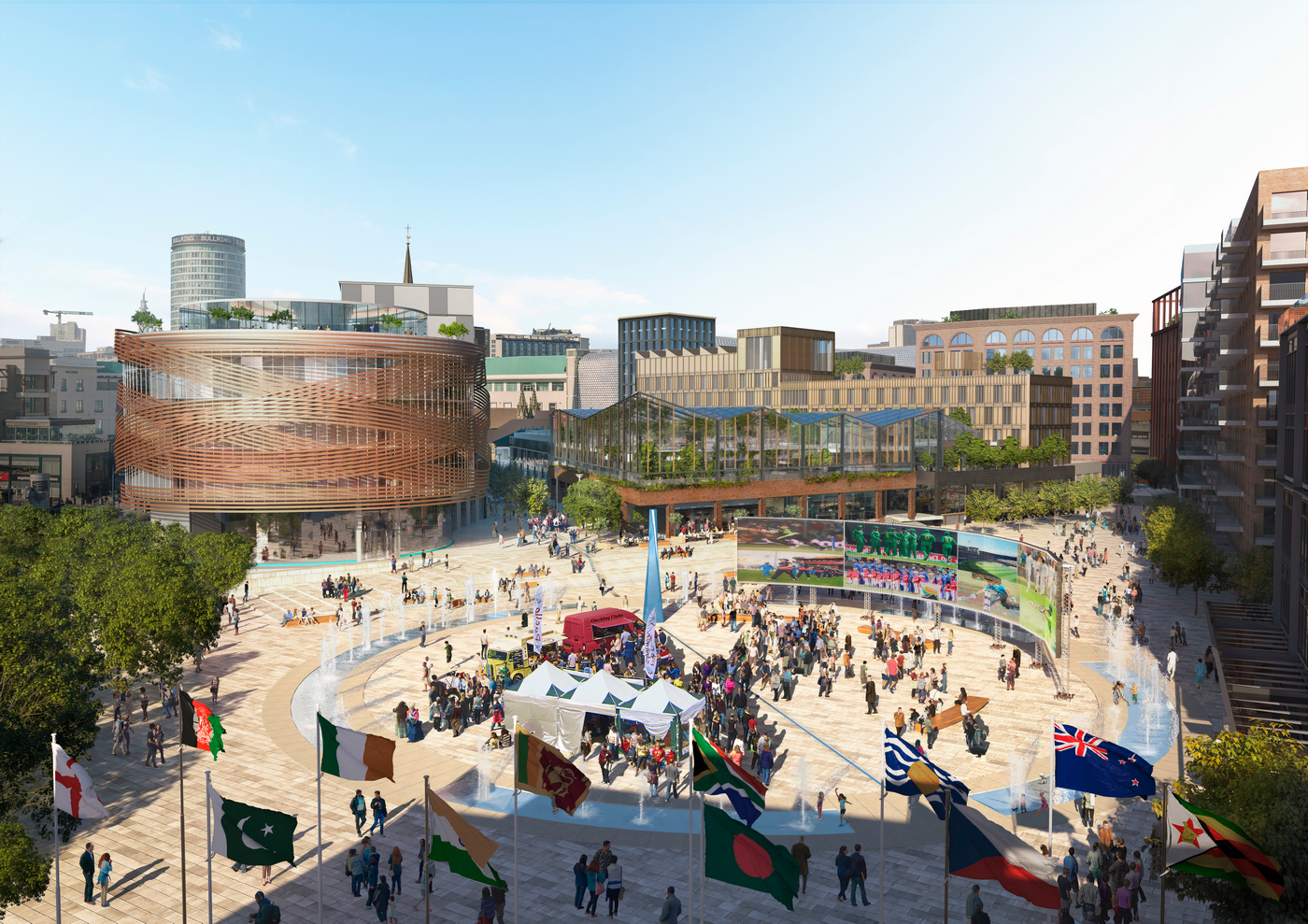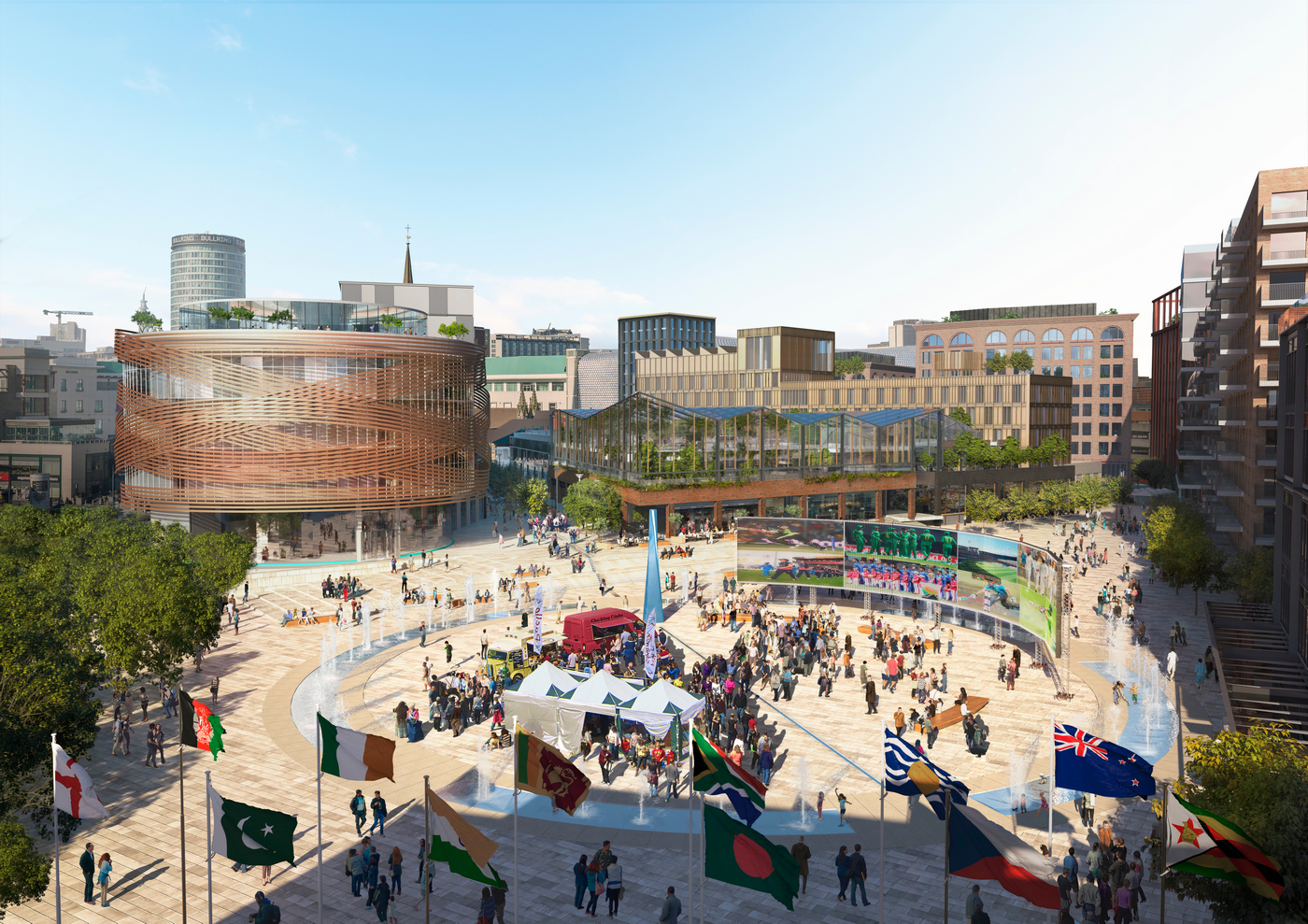 Located in the heart of the city, this is a £1.5 bn redevelopment project that will reposition the city on an international stage.
Lendlease will form a contractual joint venture with the City Council and lead the creation of an urban quarter that includes a new home for Birmingham's historic Bull Ring retail markets, a unique family destination that includes a leisure and cultural offer, a new public square, integrated public transport, and more than 2,000 homes, including a public park and community facilities.
The development of Birmingham Smithfield is part of the city's Big City Plan, launched in 2010, which sets out a 25-year vision to grow the city center by more than 25%. As one of the areas of transformation, the area is located directly adjacent to the Bullring and New Street Station; and will be a short walk from the new High Speed 2 City Centre Terminus Station, which is set to open in 2026.
The City Council will now work with Lendlease to finalize the terms of the partnership, commence the preparation of a planning application, and produce a business plan for the site's redevelopment before the formal award of the Birmingham Smithfield Development Partner contract. This is anticipated to happen by late 2019, with development expected to commence in 2022.
---
ROMANIA
Prima Shopping Center Sibiu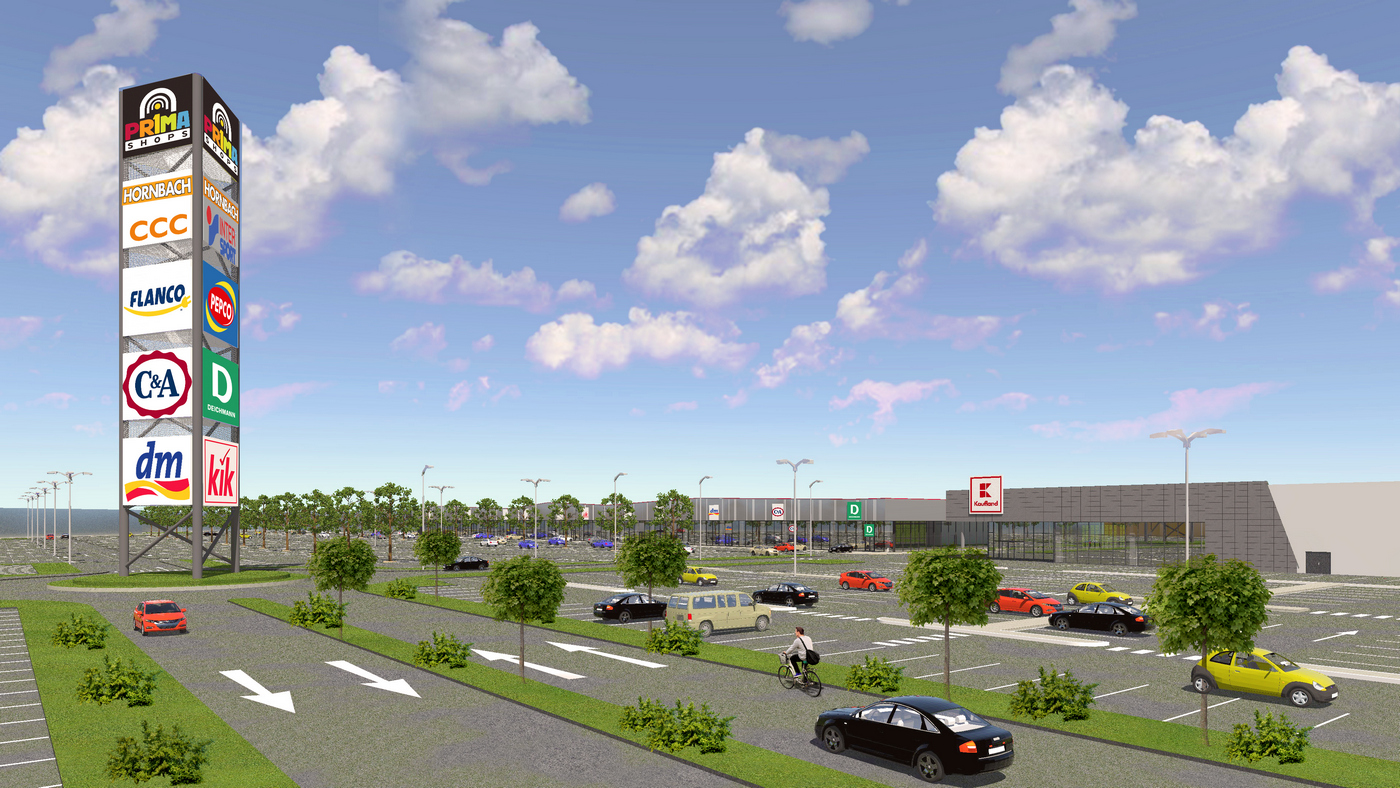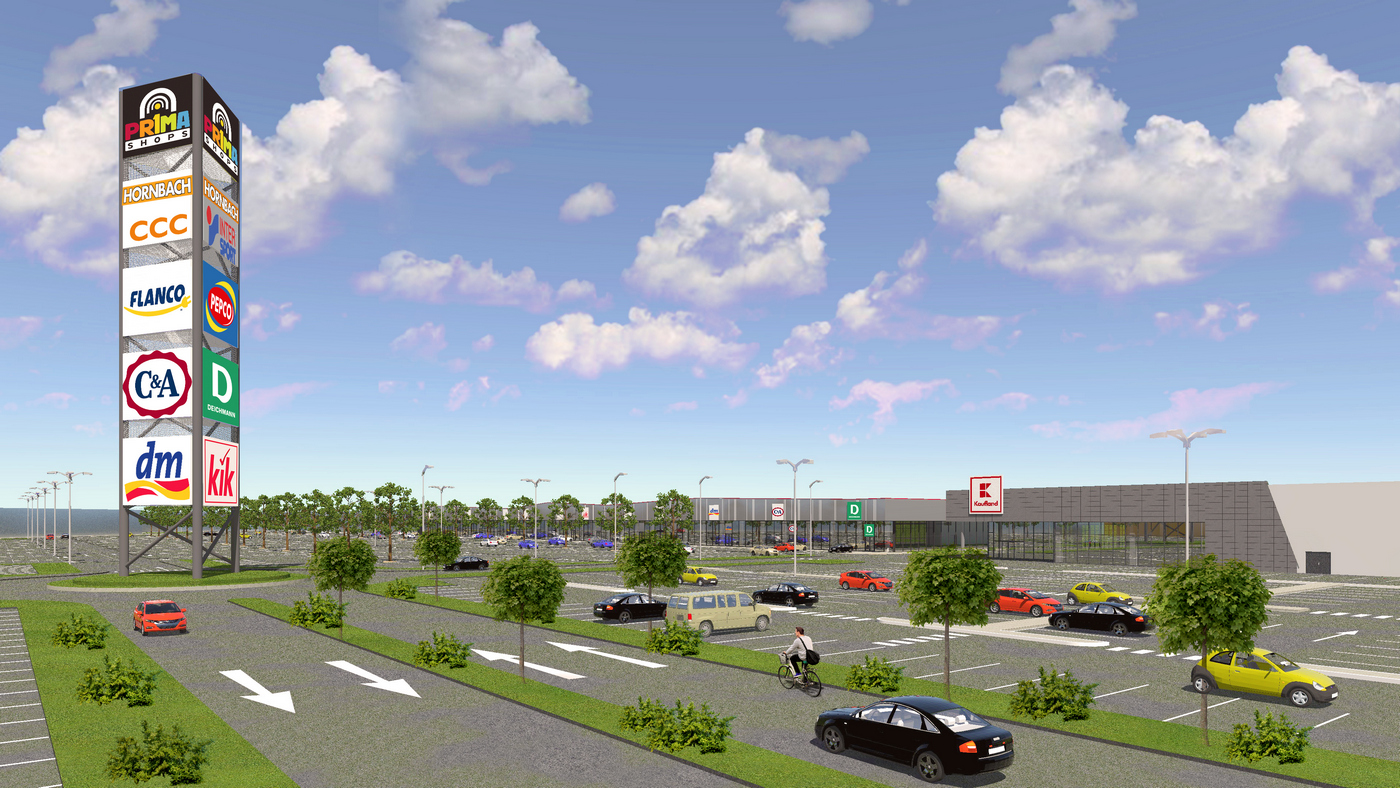 Supernova recently joined Oasis Retail Development & Consulting for the development of Prima Shopping Center Sibiu, a retail park with 40,000 sq m.
The premises are located in the northern part of Sibiu on the highly frequented road to Medias, next to the new highway that bypasses Sibiu. It is therefore easily accessible by car and public transport (bus stations nearby). The city center, with its historical old town and various sights, is just 2 km away.
Supernova is a leader in development and property management of shopping malls and retail parks. The company is active on the Slovenian and Croatian market, with a portfolio of over 20 shopping centers. The partnership with Oasis for the project in Sibiu marks the entry of the company on the Romanian market.
The first phase will comprise a hypermarket and a shopping gallery on 15,000 sq m. Its target group is the population north and west of Sibiu, as well as the transit traffic in the area. For the second phase the developers aim for a mix of retailers who sell large products as well as a hotel.
---
SERBIA
Capitol Park Zajecar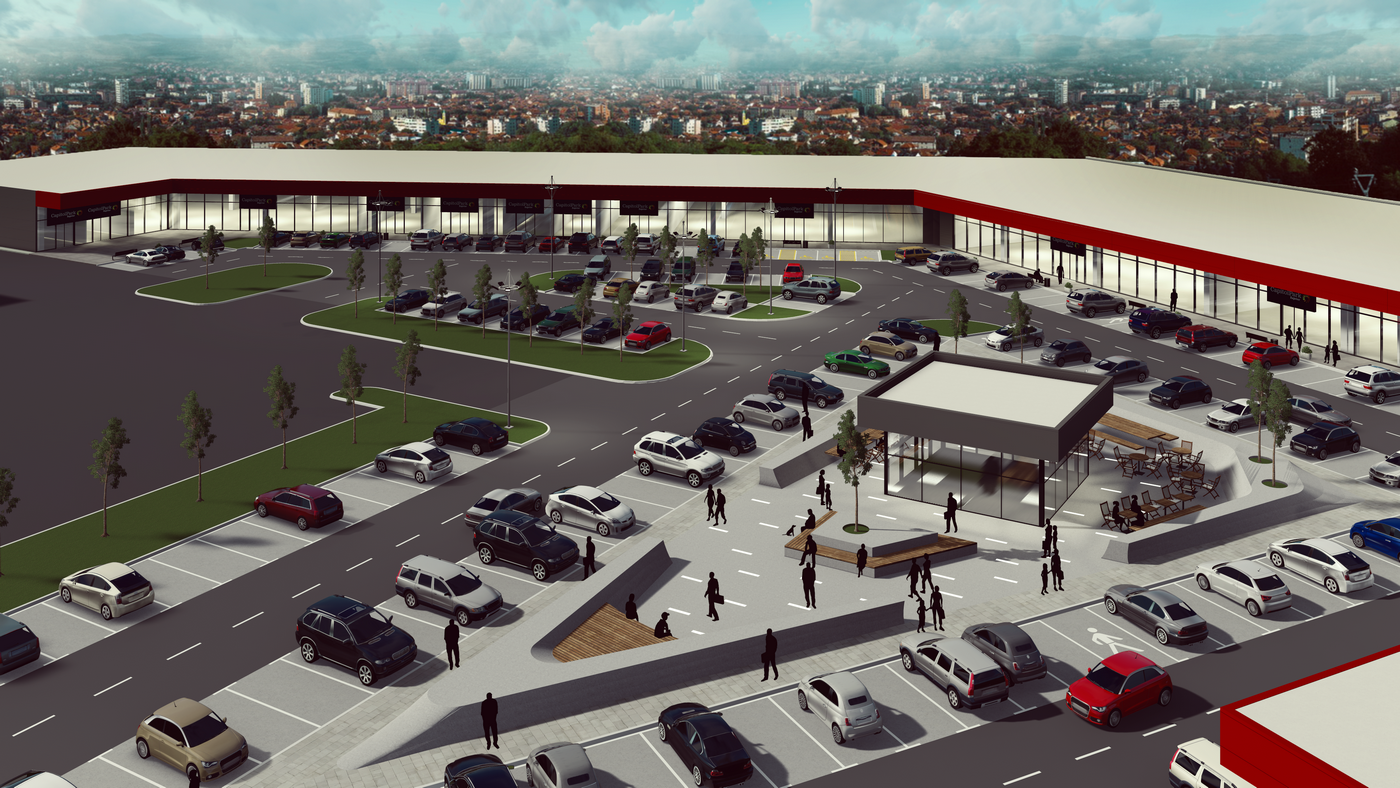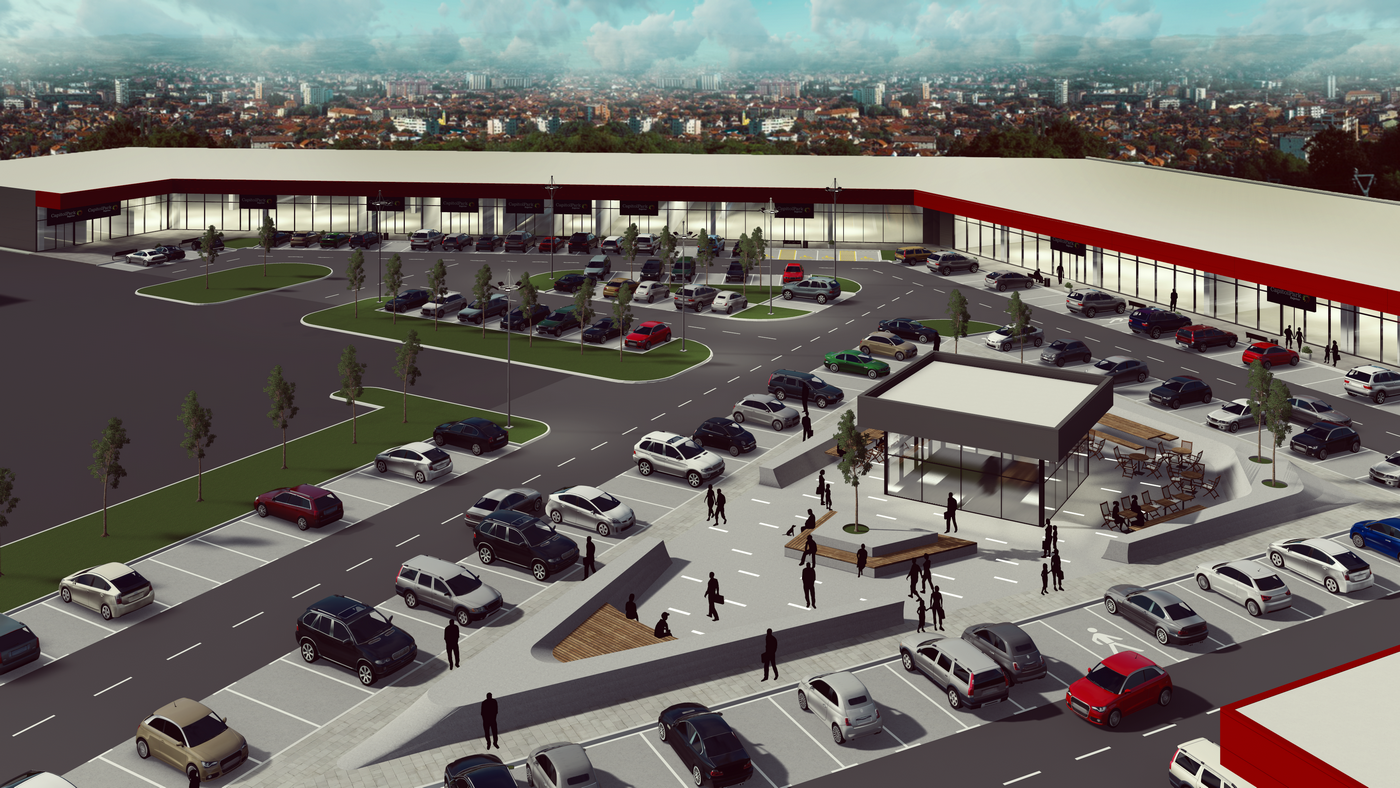 With completed projects in Sabac, Sombor, and Belgrade and construction underway in Leskovac, Poseidon Group continues to invest in the Serbian retail market, bringing its Capitol Park brand of retail parks to Zajecar in spring 2019.
On behalf of Zajecar's 60,000 citizens, city hall representatives met Poseidon's United Kingdom-based senior management team. Capitol Park Zajecar will be Poseidon Group's fifth retail park in Serbia.
This EUR 10 million investment will provide 18 stores helmed by leading Serbian and international brands, generating new shopping and leisure facilities in the city. Some of the brands that are set to join Capitol Park Zajecar are JYSK, Nefa Furniture, Studio Moderna, Extreme Intimo, Opposite Shoes, Djak Sport, Lilly, LC Waikiki, New Yorker, Deichmann, Sinsay, and N Sport, with more names to be announced in the upcoming months. It will also boost the economy of Zajecar by creating around 300 jobs for the local community during the construction phase and 200 more upon opening.
"We have decided to invest in Zajecar because of its central location in the Borsko-Zajecarski district, the improving economic outlook for the city, and the lack of a modern retail complex in this part of Serbia. We are proud to confirm that, months before the opening, we have already leased over 80% of the retail space at Capitol Park Zajecar," said Poseidon's corporate affairs director James Gunn.
---
ROMANIA
La Strada Street Mall Brașov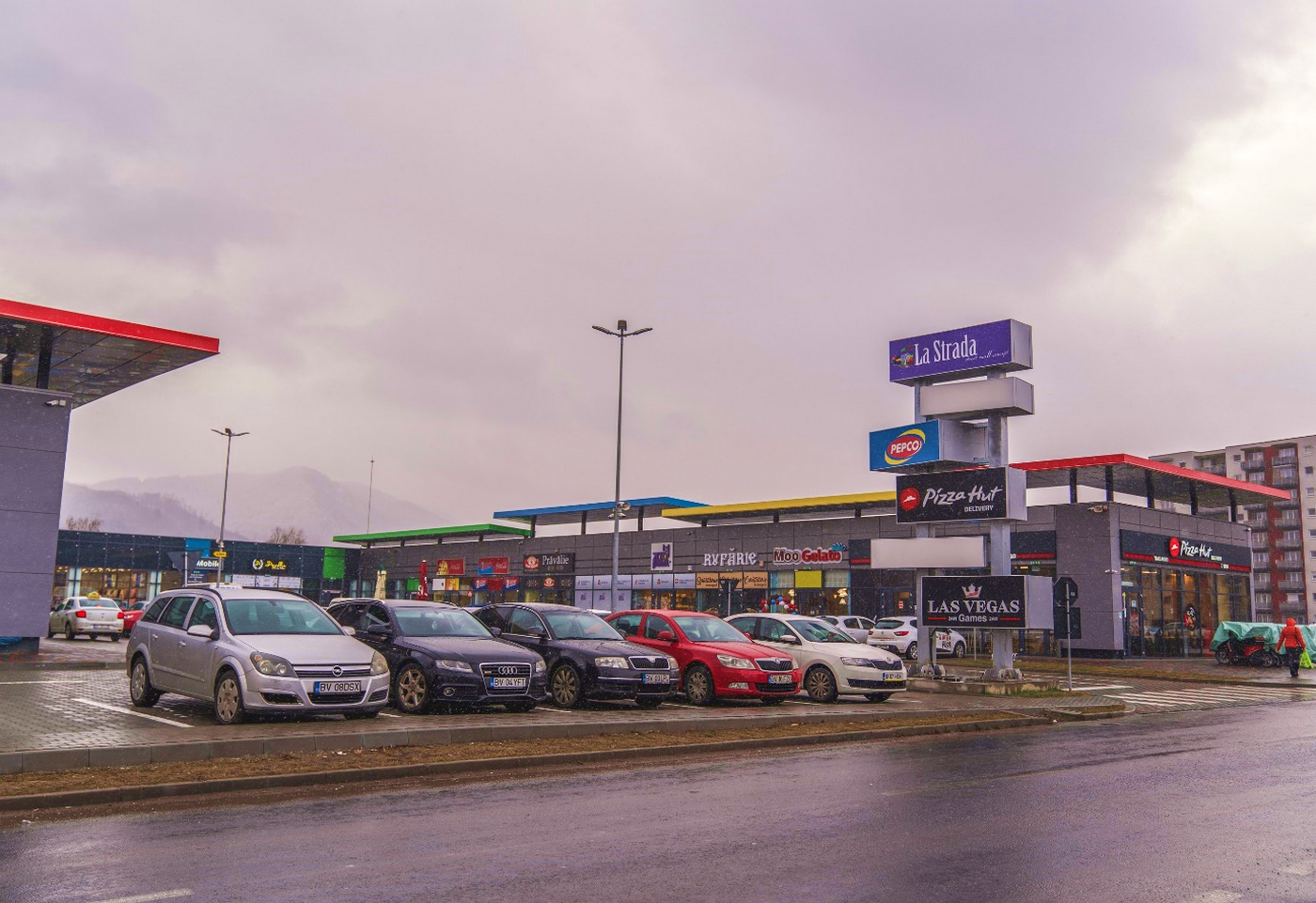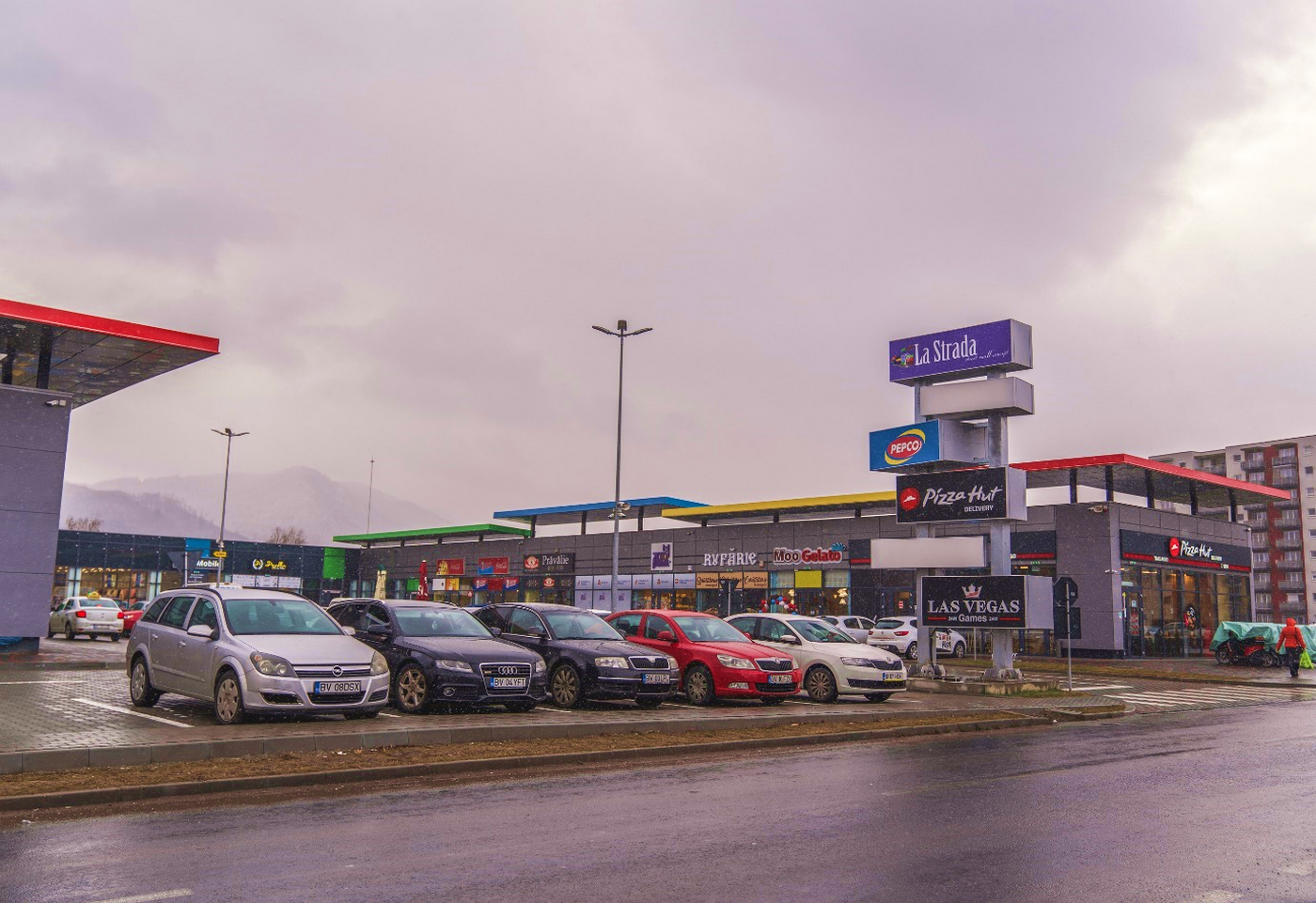 At the end of 2018, La Strada Street Mall Concept, one of the main strip mall developers active in the local market, inaugurated La Strada Street Mall Concept Brașov, the second project completed after La Strada Street Mall Concept Popești Leordeni.
Following an investment of nearly five million euros, the new mall now serves the inhabitants of the Avantgarden 3 residential complex located in the Brașov Bartolomeu district as well as those living in the surrounding areas.
The commercial scheme includes a mix of varied tenants, namely stores, restaurants, and a wide range of proximity services. The share of local brands is quite significant in the mix of tenants as all projects developed under the La Strada Street Mall Concept brand pay special attention to Romanian retailers.
Among the main tenants hosted are Pizza Hut Delivery, Pepco, Broaster Chicken, Prăvălia Mare, Pui pi' Jar, Bucuria, Farmacom, Sempre Flowers, Apollo Beauty Salon, and Las Vegas. The next three strip mall projects developed by La Strada Street Mall Concept are scheduled to launch in 2019 and at the beginning of 2020. Two of them are located in Militari Residence, a high-density residential area in Bucharest, and the third one is located in Bragadiru.
---
GERMANY
Husum Shopping Center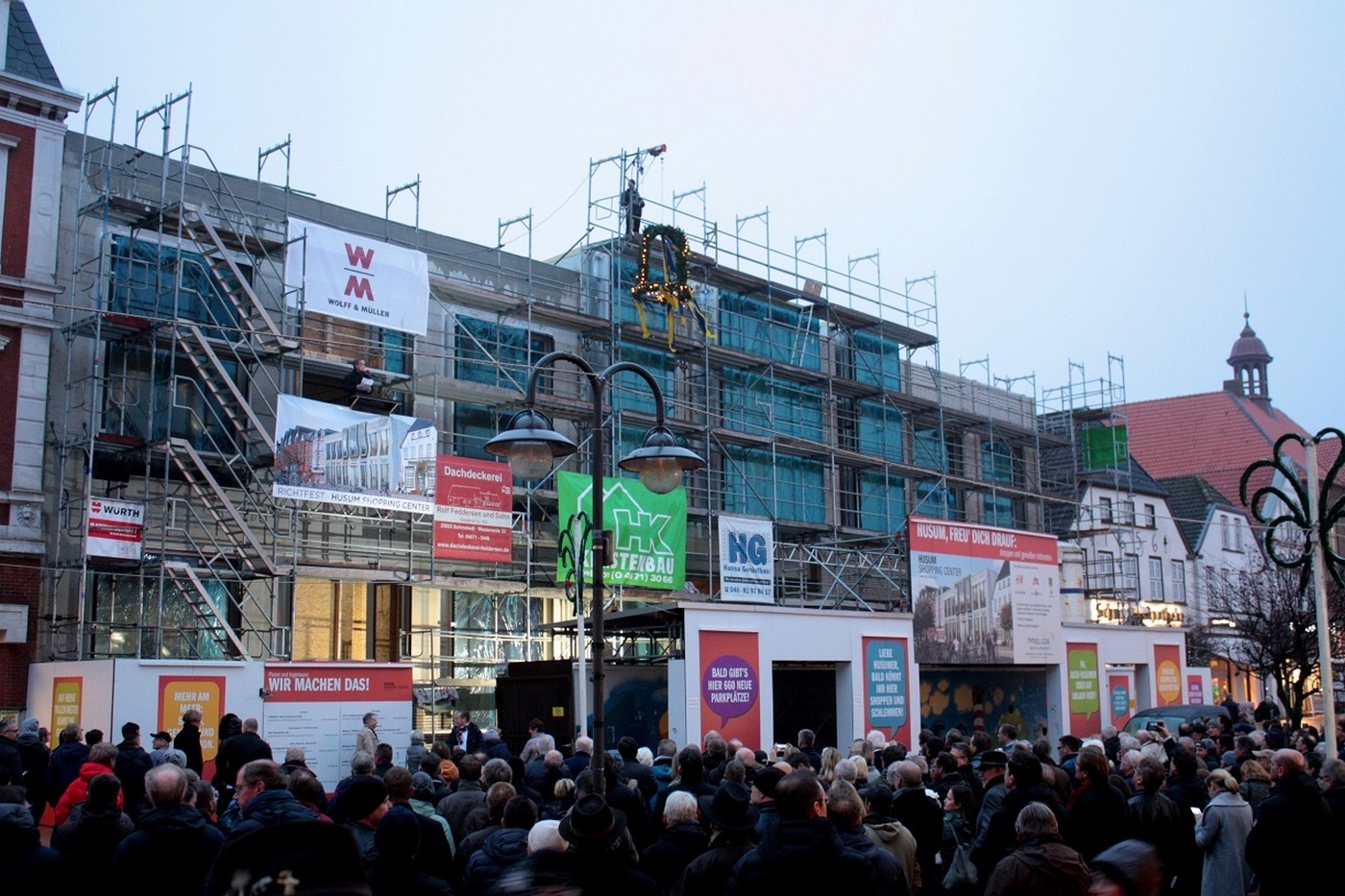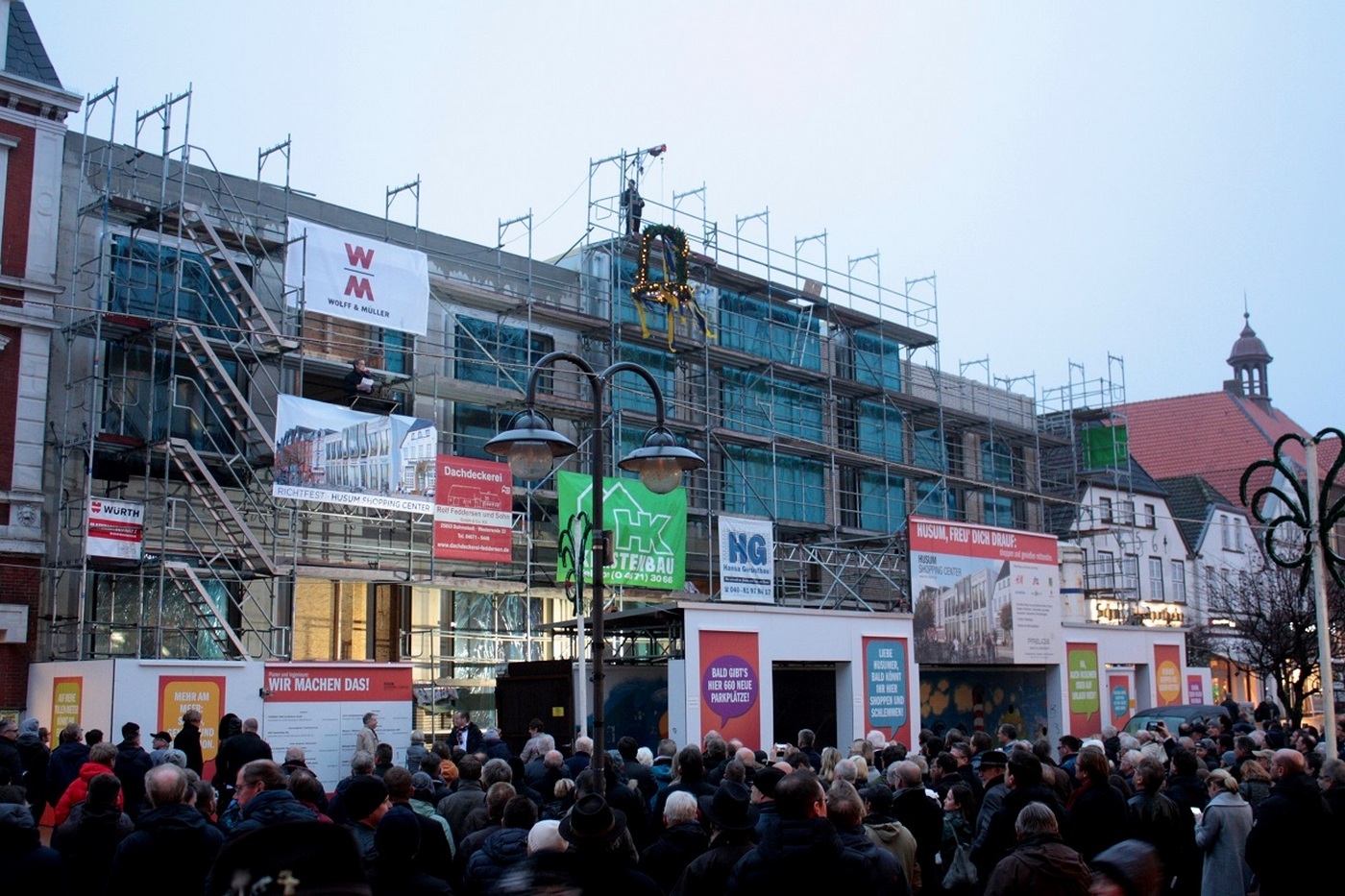 Shell construction work on the Husum Shopping Center in the city of the same name in Schleswig-Holstein has been completed, and the interior work has begun.
The new shopping center is expected to open in September 2019. It will include a rental area of approximately 12,000 sq m as well as a central, inner-city, multi-story parking garage offering 650 parking spaces.
Martin Mörl, Managing Director of project developer, landlord, and future operator Prelios Immobilien Management, explained: "Leasing is progressing well – we have already leased around two thirds of the space. Demand is high due to the excellent location opposite CJ Schmidt, the growing number of tourists, and the attractive center concept. At the moment, the inner city of Husum still has gaps in its offerings, which we are filling with well-known brands such as H&M, Edeka, dm, Parfümerie Schuback, Esprit, and Schuhpark Fascies. With four existing gastronomic concepts – Eiscafé Giovanni L., Asian and Indian specialties, as well as waffle bakeries – the culinary range is varied; however, we intend to accommodate further gastronomic concepts. We are looking for competent regional operators, creative individual suppliers, and chain stores for retail, services, and gastronomy that are well suited for Northern Germany."
---
ROMANIA
Colosseum Mall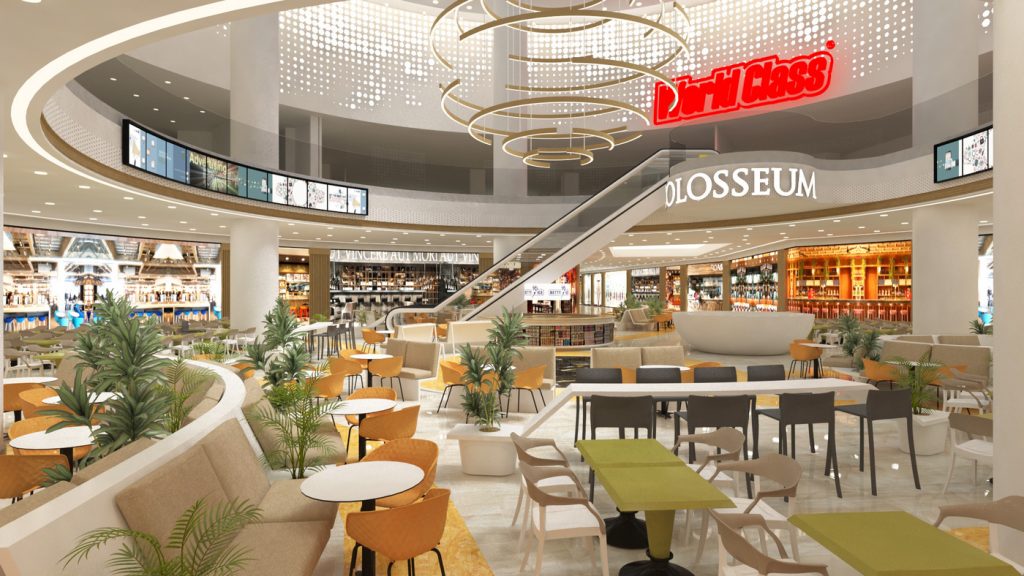 Construction of Colosseum Mall has begun and is part of the Colosseum Retail Park expansion plan. Located in District 1 of Bucharest and open since 2011, Colosseum is expanding following previous years of increased business and improved market conditions.
Construction will be undertaken by Axa Trans Construct S.R.L., which was chosen as the General Contractor after a selection process. "We are pleased to announce that we have finalized the construction company selection process for the mall and that works started earlier this month. Together with our partners, we aim to have the opening of Colosseum Mall around the end of next year," said Mihai Dinu, General Manager Colosseum.
The investment of €30 million will expand the existing retail scheme up to a total of 54,500 sq m of GLA by the end of 2019, creating a mixed-use development with leisure, commercial, and office space. Along with the current tenants, which include Carrefour, Leroy Merlin, Jysk, Altex, LC Waikiki, Sport Vision, and Pepco, Colosseum has signed Romanian multiplex cinema Happy Cinema as well as the biggest fitness operator in Romania, World Class, to occupy spaces above the Colosseum Mall food court.
The mix of tenants, which will include multiple fashion stores, entertainment, and a new food court experience, will create a large, modern shopping destination in Bucharest. In addition, Colosseum Mall will offer a modern social hub for shopping and leisure for residents of northwest Bucharest and the surrounding areas.
---
BULGARIA
Delta Planet Varna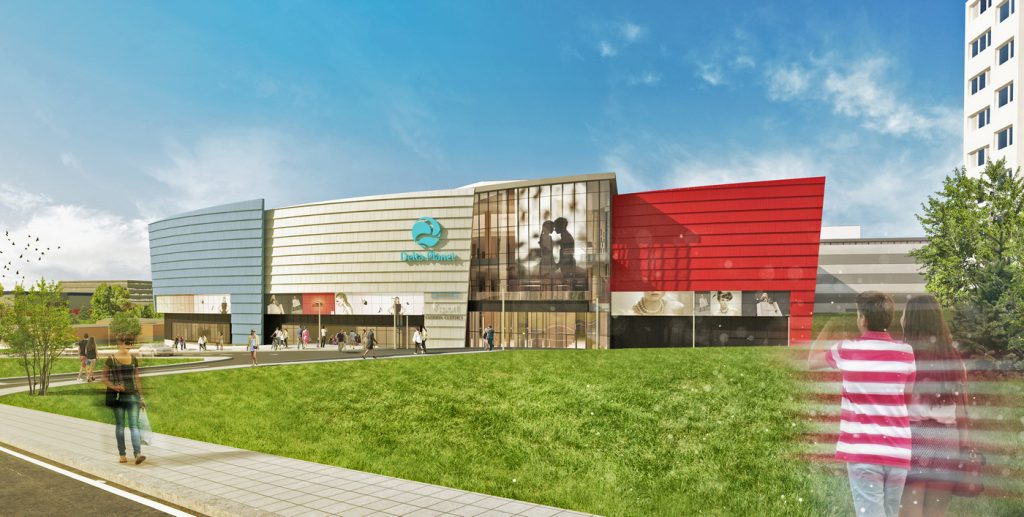 Delta Planet Mall in Varna, the newest big shopping and entertainment center in Bulgaria, is ready for opening. The event will take place on March 28, 2019.
For the first time, brands like Pinko, Desigual, Ralph Lauren, Marco Polo, Cropp, Sinsay, Mango, Sport Depot, Billa, Cinema City, Domino's, and many others will be featured at a Varna shopping center. In addition, the international Reserved and Mohito brands are set to open their newest and largest store concepts.
Delta Planet Mall will have the biggest Cinema City outside of Sofia, boasting 12 auditoriums and the only 4DX auditorium in Varna, a purpose-built kids' Galaxy Center, the biggest toy store, Comsed, as well as the biggest trampoline center in Varna. Starbucks and Costa are set to open their first shopping center locations in the city. Delta Planet Mall will be based on the newly developed concept of retailtainment – a combination of shopping experiences, interactive interiors, and large integrated entertainment zones (more than 4,000 sq m), which will ensure each customer's immersive experience as well as prolong dwell time and overall satisfaction.
The mall will be located on four levels, two of which will be ground levels due to the natural elevation of the terrain, on a total leasable area of 40,000 sq m, thereby claiming a prime position as the second biggest shopping center outside of Sofia and the biggest newly constructed mall. In addition, it will include three underground levels for 1,300 parking places. The investors behind this project are Serbian developing company Delta Real Estate, part of Delta Holding, and Bulgarian AP Invest.
---
ITALY
Bicocca Village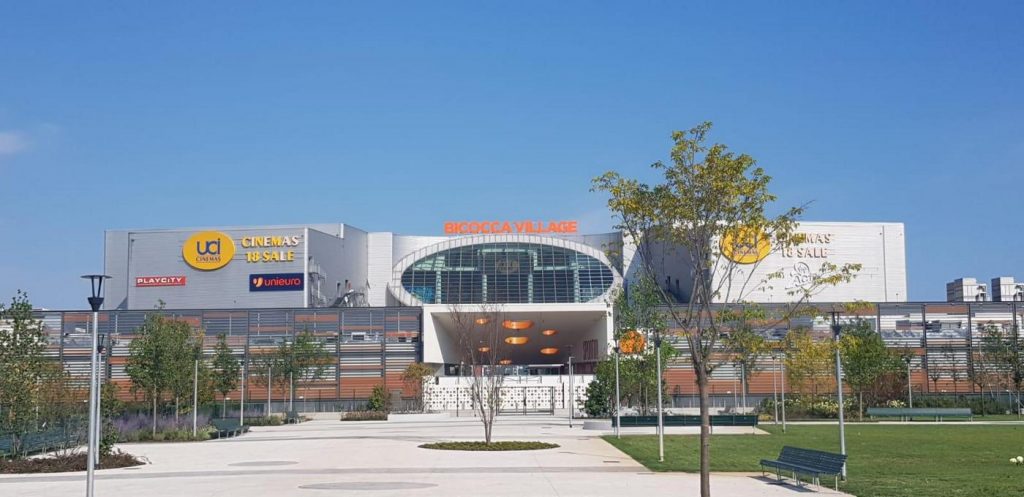 Shopping centers are showing a decrease in revenues and visitors in Italy. Performance in this sector in the country are less than positive due to various factors: Recovery from the consumer crisis is still very slow, e-commerce is increasingly aggressive, and shopping behaviors are changing more rapidly than retail – not only due to the impact of on-line commerce.
In this context, Bicocca Village in Milan is proving to be a clear example of a countertrend. In Italy, there are currently 15 entertainment centers, and Bicocca Village is the largest regarding dimension (39,862 sq m of GLA).
The mall opened in 2005, with an innovative entertainment format, has recorded growth in terms of both income and visitors over the last few years. Since 2015, revenues have recorded double-digit figure increases: In September 2018, the growth was around 15% higher than the same period for 2017. The number of visitors has consistently increased over the years: In 2017, the increase was more than 15% higher than in 2016, while in 2018, the increase over 2017 will likely be 2.7%.
The success of Bicocca Village is the result of the teamwork that has led to the center's strategic repositioning, thanks to contributions from different professionals, including: DEA Real Estate Advisor, involved from the start as a strategy consultant for the property as well as support for the asset manager; since November 2017, DEA has been providing asset management services; Cushman & Wakefield has been managing and leasing the mall since 2015.
The process of development, in particular, was carried out over several stages, such as: restyling and optimizing the layout, upgrading the retail mix, improving accessibility, technological upgrading, marketing, and community relations, and cooperation with the local entities. Occupancy has increased since 2015 – from 80% to 93% of the overall GLA.
---
ROMANIA
Roman, Baia Mare, and Slobozia Value Centres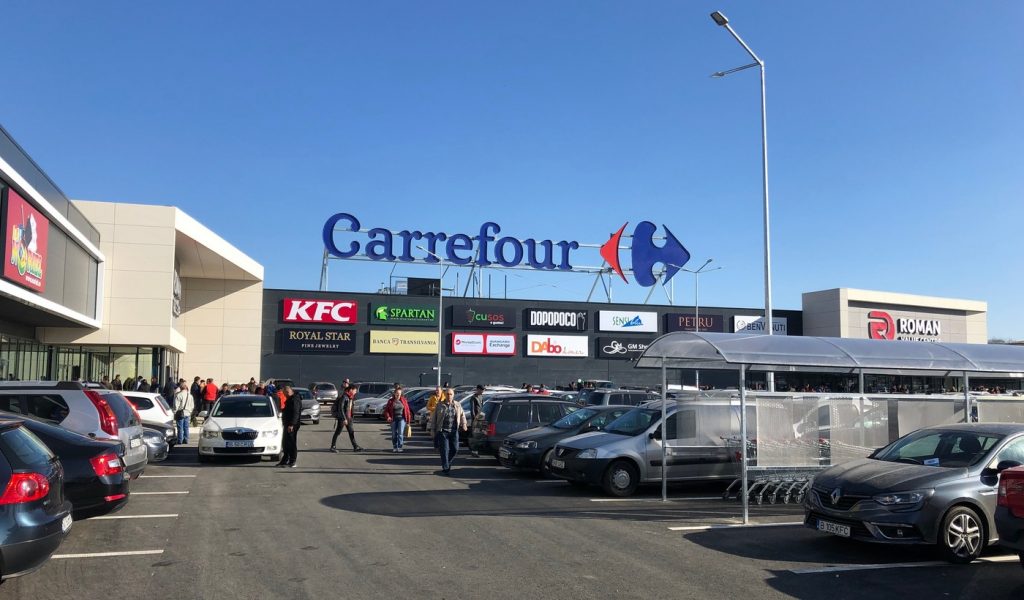 PKM Developments, the joint venture between MAS Real Estate Inc. and Prime Kapital, have completed three new Value Centres in Romania.
The Roman (photo), Baia Mare, and Slobozia Centres add 47,500 sq m of GLA to PKM Development's income-generating portfolio, bringing the total number of centers completed to nine. The partnership, in which MAS has a 40% stake, was established in 2016, in line with MAS' strategy of expanding into Central and Eastern Europe to diversify what was previously a UK and Western European portfolio.
PKM Developments has a pipeline in excess of 586,000 sq m of GLA of retail, mixed-use, and residential schemes. The major mall developments include the 100,000-square-meter GLA Mall Moldova in Iasi, the second largest city in Romania; the regionally dominant 50,000-square-meter GLA Arges Mall, as well as the 31,000-square-meter GLA Dâmbovita Mall, part of a wider urban regeneration project in a densely populated residential area of Targoviste, the county capital.
Commenting on the opening of Roman, Prime Kapital founder Martin Slabbert said: "Roman city, an important town with a significant automotive, food, and construction materials industry, lacked a relevant retail scheme. The 19,100-square-meter Roman Value Centre, within walking distance to the heart of the city and in the immediate vicinity of the train station as well as the city's regional bus station, is superbly located to address the demand for convenience shopping by residents and those in surrounding areas."
---