---
SPAIN
Finestrelles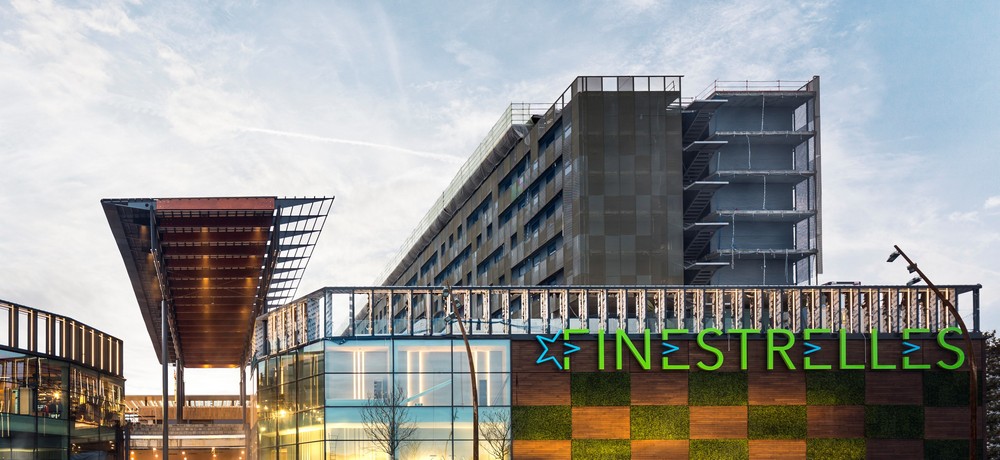 On November 28, 2018 Finestrelles opened with a commercial offer of 103 spaces from leader brands in fashion and restaurants, on a surface of 39.250 sq m.
Located in Esplugues de Llobregat, the mall will attract more than 8.5 million yearly visitors from Barcelona and the region of Baix Llobregat. An Alcampo hypermarket, a gym from the Duet Fit chain, Media Markt, and a Decathlon store are the largest of Finestrelles' flagships, as well as various Inditex group brands such as Zara, Bershka, Pull & Bear, and Oysho. Other fashion stores are H&M, Mango, Kiabi, and New Yorker. A large variety of restaurants amongst which we may find leaders such as McDonald's, La Tagliatella, KFC, Blue Frog, Dunkin Coffee and Starbucks completes the offer for customers.
"We have put much effort in achieving a varied and attractive commercial and culinary offer that is comfortable for our different customers at Finestrelles shopping center", said Víctor M. Gómez, CEO of Equilis Spain, the Belgium developer group that has invested 120 million euros in the construction of the mall. The economic impact is also important, since it will generate 1,150 direct jobs, majorly for the Baix Llobregat region.
---
POLAND
Vis à Vis Wilanów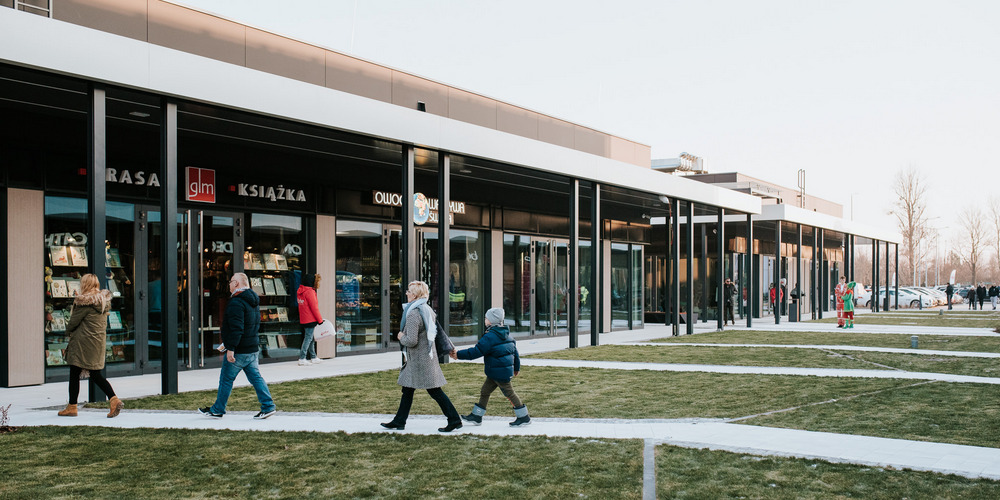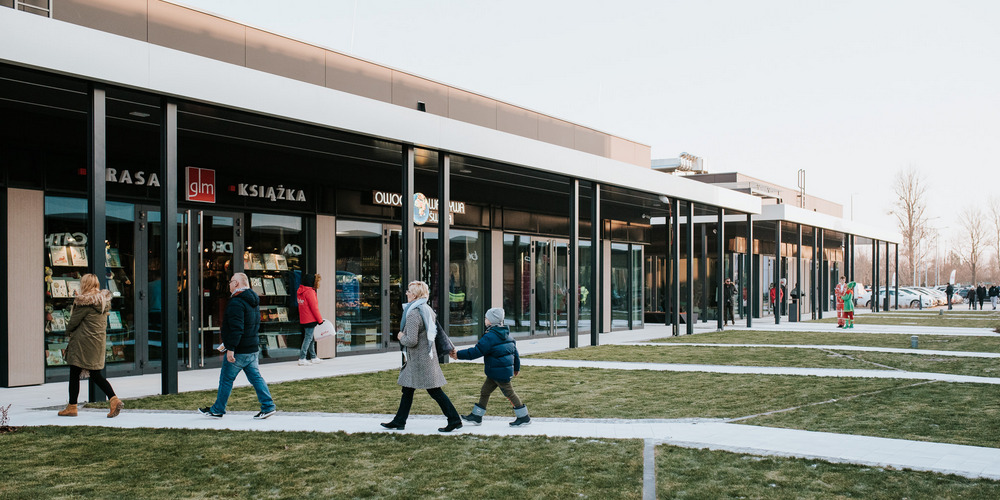 The works on the construction of the fourth shopping center under the Vis à Vis brand, implemented by the Capital Park Group and Real Management, were completed and the center in Wilanów welcomed its first guests.
The mall opened its doors on December 1, 2018, significantly enriching the local commercial offer. The tenant mix consists of well-known retail chains, local shops liked by the Warsaw inhabitants, as well as new retail concepts that were previously unavailable in Warsaw.
The location of this Warsaw project in the heart of Wilanów, as well as the numerous recreational areas surrounding it, combine its two main functions: a convenience format, providing comprehensive commercial and service offer, satisfying everyday needs, with a place for relaxation and rest.
The tenant mix includes retailers such as Villa Nova Dental Clinic, a Hebe drugstore, an RTV Euro AGD electronics store, an Indian restaurant, a Kwestia Smaku food shop, a "Owoce i Warzywa Świata" grocery store, a Vininowa wine store, a Lemon Fresh dry cleaner's, a GLM newsstand, and a "Kwiaty i…" flower store. Further brands will open their stores at Vis à Vis in the upcoming months.
"We are very pleased that we finally launched this project, whose construction took the last several months, and can share it with our customers. We hope that the appealing architecture that integrates the mall into its environment, with comfortable entrances to the stores directly from the parking lot, and the unique green surroundings, full of various plants, shrubs and discrete elements of urban architecture, and–above all–an interesting and diversified offer, will make Vis à Vis Wilanów the favorite place for everyday shopping and rest for the residents of this part of the city," said Ewa Śmigielska, the Head of Construction at Real Management.
---
FRANCE
Nice Lingostière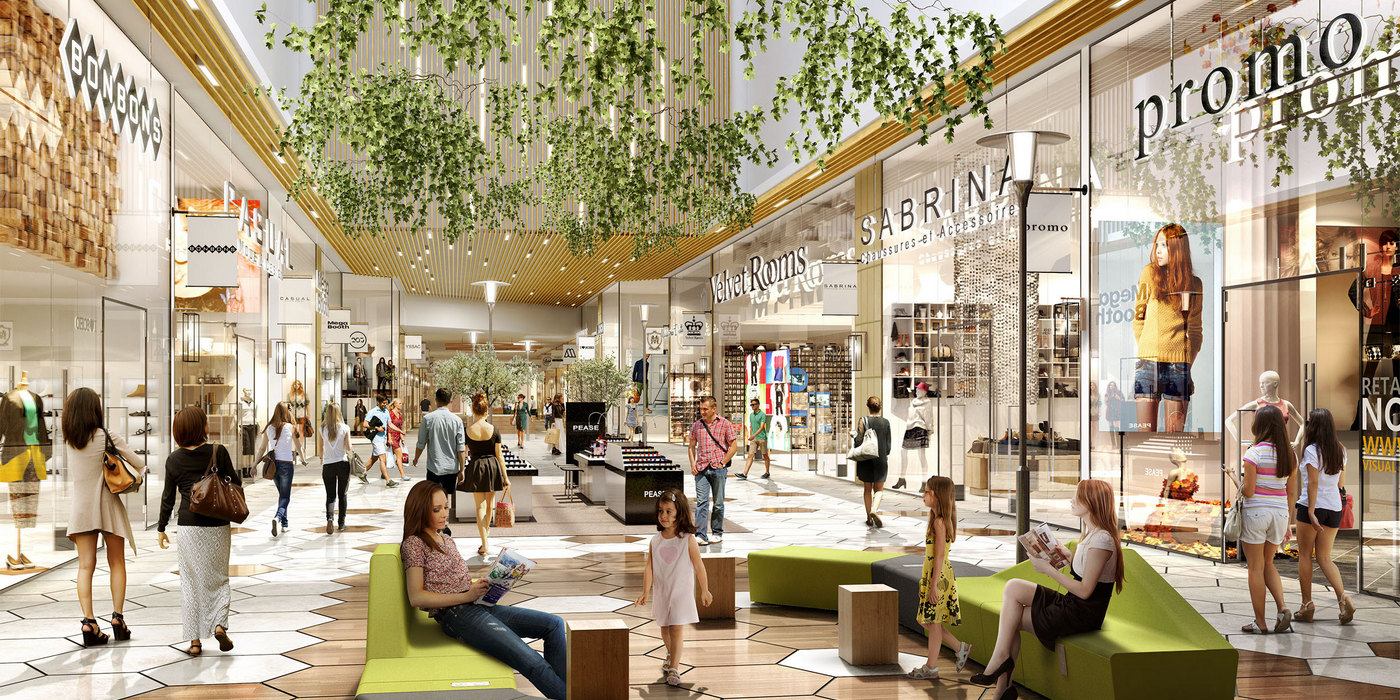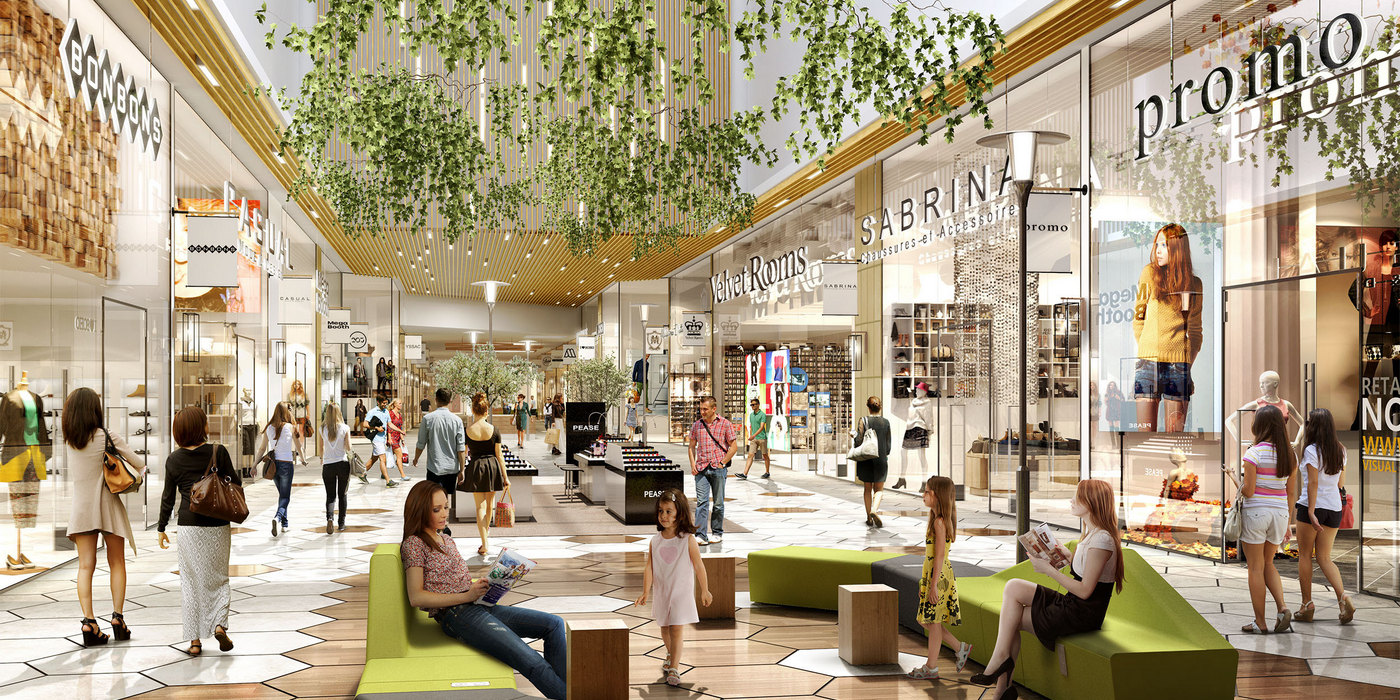 In the heart of a territory in full development, Carmila is developing an expansion project of high architectural and commercial quality at Nice Lingostière.
The aim is to double the commercial offer with 20 000 sq m of total GLA in order to meet a constantly growing demand. Indeed, with its offer of medium-sized stores and its Pathé cinema, the area already enjoys a strong reputation among consumers, which guarantees sustained attendance – 5.5 million visitors per year.
Signed by Wilmotte & Associés, the project will create 50 new stores, among them Zôdio, H&M, Kiabi, and lots of leading international brands as well as a new parking lot featuring 2,550 spacious and covered spaces.
The focus will be on conviviality and will include fun playgrounds, warm and colorful relaxation areas, and a new restoration area boasting numerous terraces. Services will be offered to visitors that will allow them to inform themselves, make comparisons, or book products and services offered by the stores.
Local and digital marketing activities will be proposed to retailers, at the direction of the shopping center, to help them reach new customers and build loyalty with them. The redesign of road access will optimize flows. Consequently, this historic shopping center, anchored by a leading Carrefour hypermarket, will become the reference point for the north of Nice as well as the entire countryside and Éco-Vallée. Opening is scheduled for the end of 2020.
---
GERMANY
OEZ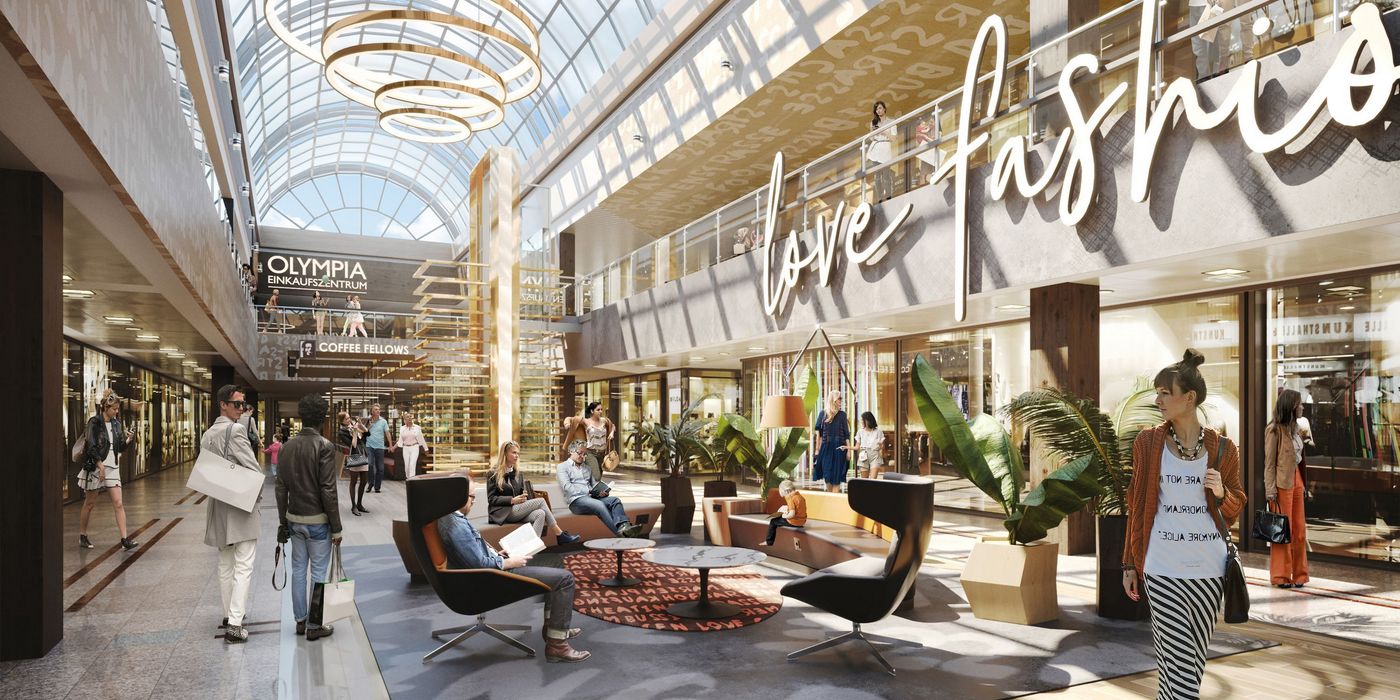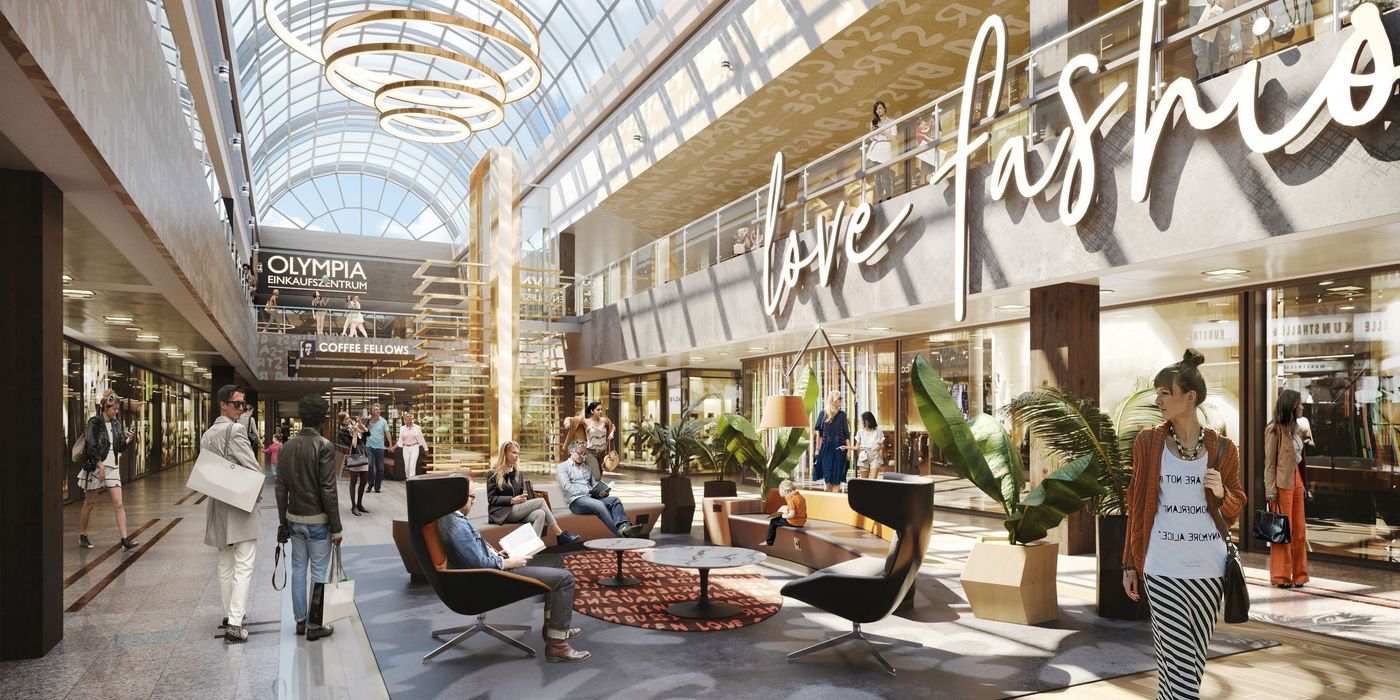 The Olympia Einkaufszentrum (OEZ) in Munich will be extensively modernized, redesigned, and upgraded over the next two years.
The comprehensive refurbishment will include a modern mall concept, a new and attractive design, numerous improved services, more gastronomy, an optimized tenant and branch mix, as well as a renovated entrance area. The new concept will focus on the "Love to Shop", "Love to Shop Cool", "Love Fashion" and "Love Food" mottos, which, with different materials and design elements, will create an appealing atmosphere and significantly improve the quality of stay.
In total, the owners, a fund managed by DWS and the ECE / Otto family, are investing around 30 million euros in the realignment. The refurbishment will begin in 2019 and is expected to be largely completed in 2019. The aim of the modernization is to ensure that customers remain enthusiastic about the OEZ in the future and to continue the successful overall performance of the center, which is one of the best-selling properties in the entire ECE portfolio.
Opened in 1972, the OEZ is Munich's oldest shopping center and has been one of the most well-known malls in the Bavarian capital for over 45 years. With a sales area of around 56,000 sq m and 135 shops, it is one of the largest shopping centers in Bavaria, has a high proportion of regular customers, accounting for approximately 60 percent, and attracts around 33,000 visitors per day.
---
RUSSIA
Rublyovo-Arkhangelskoye Smart City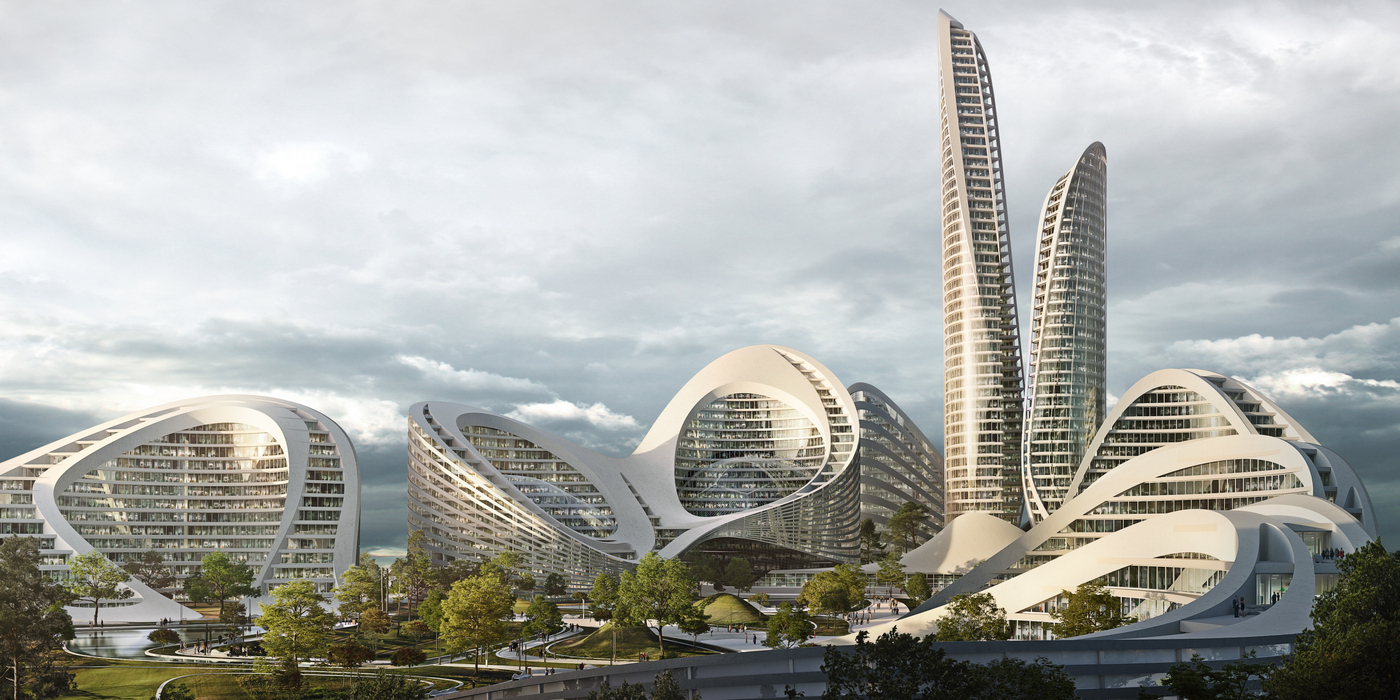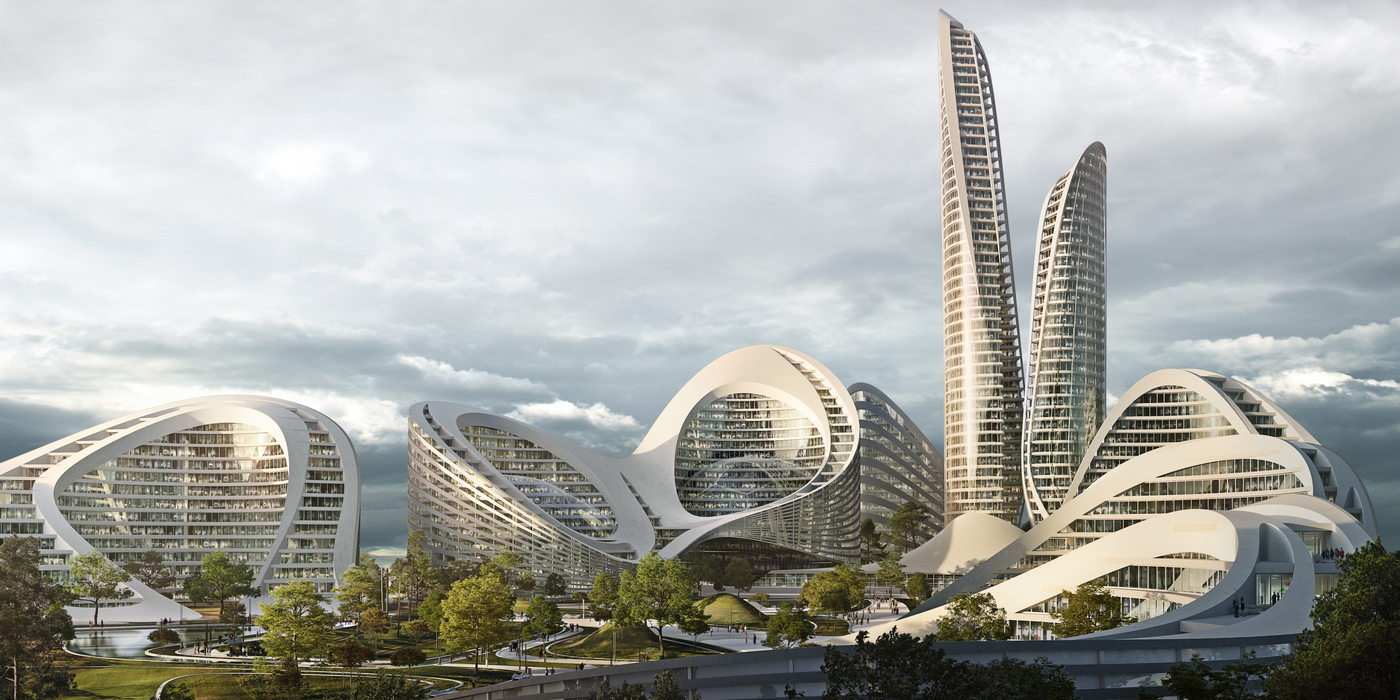 Zaha Hadid Architects, working with TPO Pride Architects, have been selected as one of the consortiums to build the new Rublyovo-Arkhangelskoye neighborhood in Moscow.
Rublyovo-Arkhangelskoye will include new homes for 66,500 residents in addition to new shopping districts, schools, medical clinics, and transport infrastructure, as well as new civic and cultural institutions. The neighborhood will also accommodate 800,000 sq m of office space for the Russian capital's growing financial, consulting, legal, and auditing sectors.
In total, four million sq m of new buildings will be developed in Rublyovo-Arkhangelskoye over 460 hectares to the west of Moscow. A third of the neighborhood will be parklands and forest bordering the Moscow River, with a 30-hectare lake at its center. Rublyovo-Arkhangelskoye will likely become a global benchmark for smart, sustainable cities.
Supported by the EDF Group's platform for 3D simulations of energy and urban scenarios, the project will optimize the consumption and production of sustainable local energy sources while integrating electric mobility, new technologies, services, and infrastructure to increase connectivity and efficiencies.
---
GERMANY
Gropius Passagen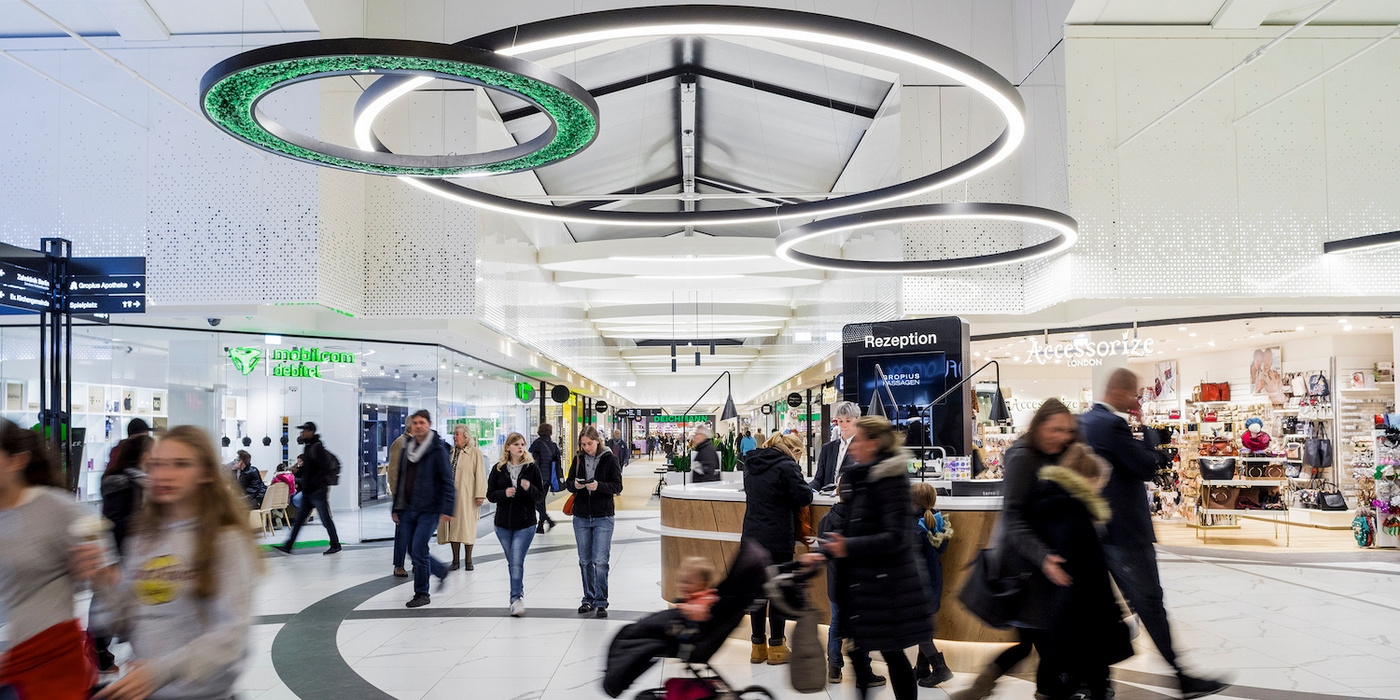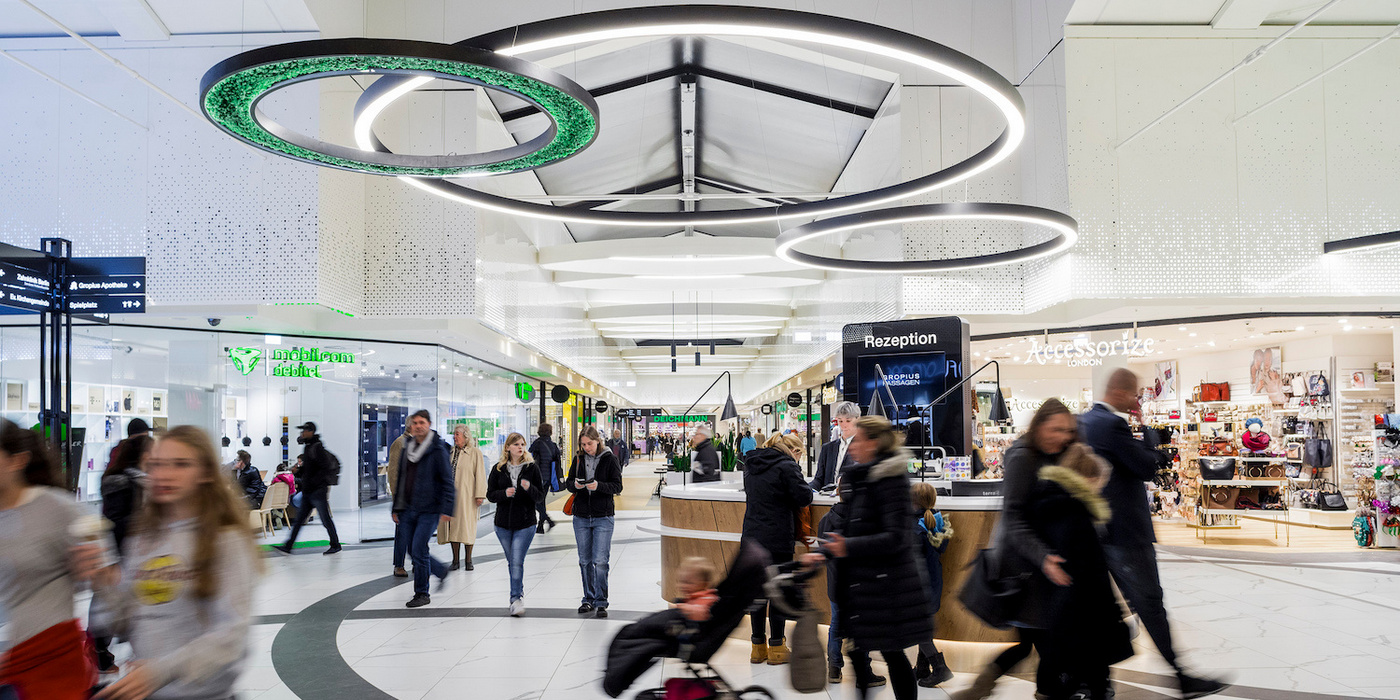 Since autumn 2014, owners TH Real Estate and Unibail-Rodamco-Westfield have invested roughly 125 million euros in the modernization of Gropius Passagen, which has recently been finished.
On November 22, 2018, Berlin's largest shopping center celebrated the successful completion of its third and final conversion phase. With a high quality of stay and an attractive mix of national and international top brands, as well as new, creative food concepts, the center has positioned itself as an urban meeting place in southern Berlin.
Gropius Passagen has also relaunched with a new brand identity and logo. With approximately 150 shops covering an area of around 90,000 sq m, 2,000 workplaces within the center, and roughly 10 million visitors annually, Gropius Passagen is one of the largest malls in Germany. Anchor tenants include Peek & Cloppenburg, Media Markt, C&A, H&M, Aldi Nord, Kaufland, Rossmann, and Müller.
The overriding goal of the final modernization phase was to align Gropius Passagen even more strongly with the fashion and lifestyle sectors, beyond the role of a local supplier. Emphasis was primarily placed on the areas of design, marketing, and tenant mix.
---
SERBIA
IPM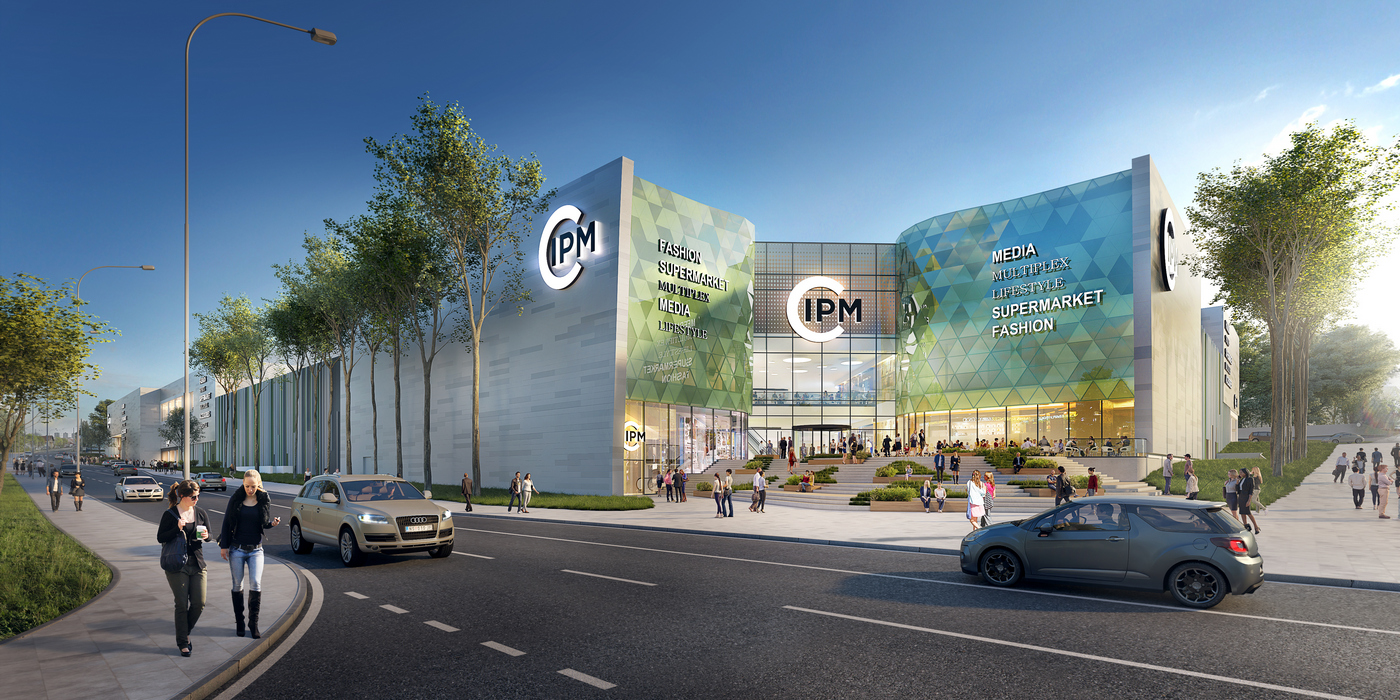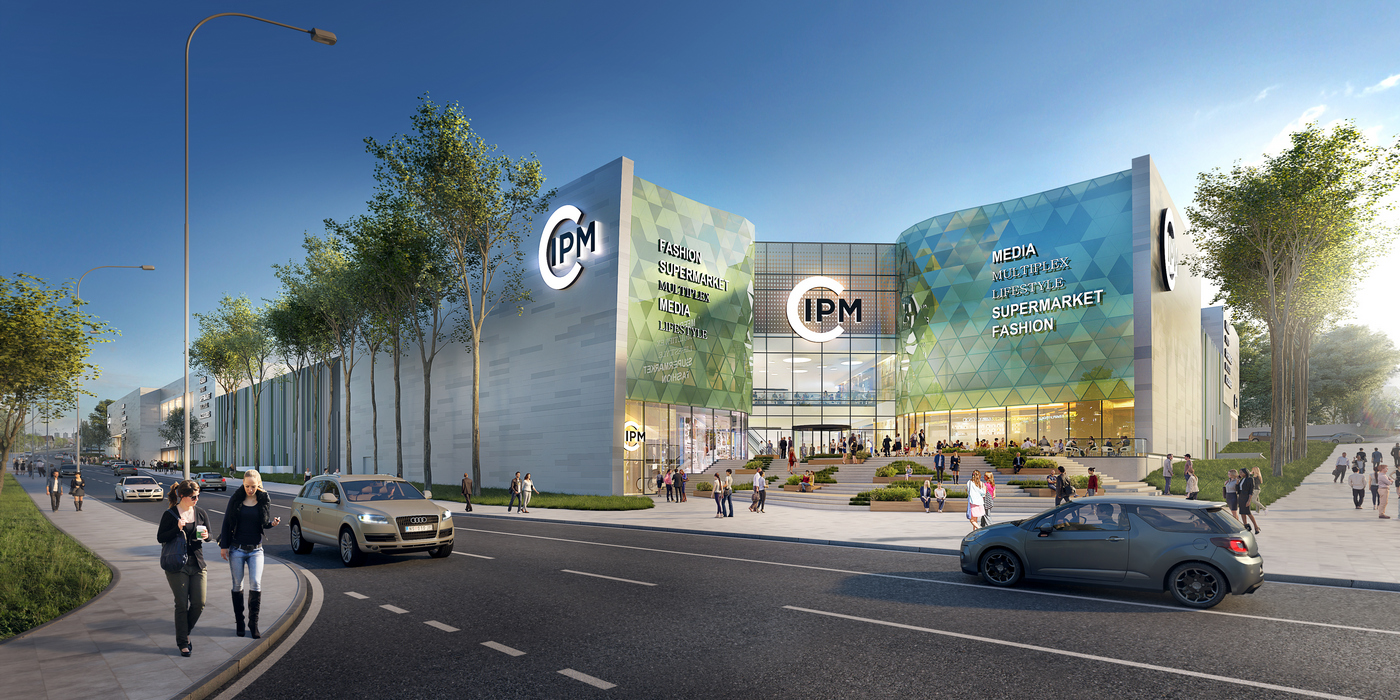 The foundation stone for the IPM Shopping Center site in Belgrade was recently laid during a ceremony.
The 43,000-square-meter GLA development will offer over 150 well-known regional and international brands as well as a hypermarket, a multiplex cinema, and a large selection of restaurants and cafés, all served by a 1,200-space underground parking garage.
Its location at the corner of Vojislav Ilić and Mis Irbijeve allows it to cater for a number of large residential areas, including Konjarnik, Dušanovac, Šumica, as well as neighborhoods adjacent to the Flower Market. The site was formerly used by a mechanical engineering factory. The three-floor shopping center received its building permit in July 2018.
IPM is scheduled to open in early 2020. Chapman Taylor's Düsseldorf studio created the concept and scheme designs for the project and maintains an ongoing construction monitoring role on behalf of developers MPC Properties and Atterbury Europe.
---
HUNGARY
New Campona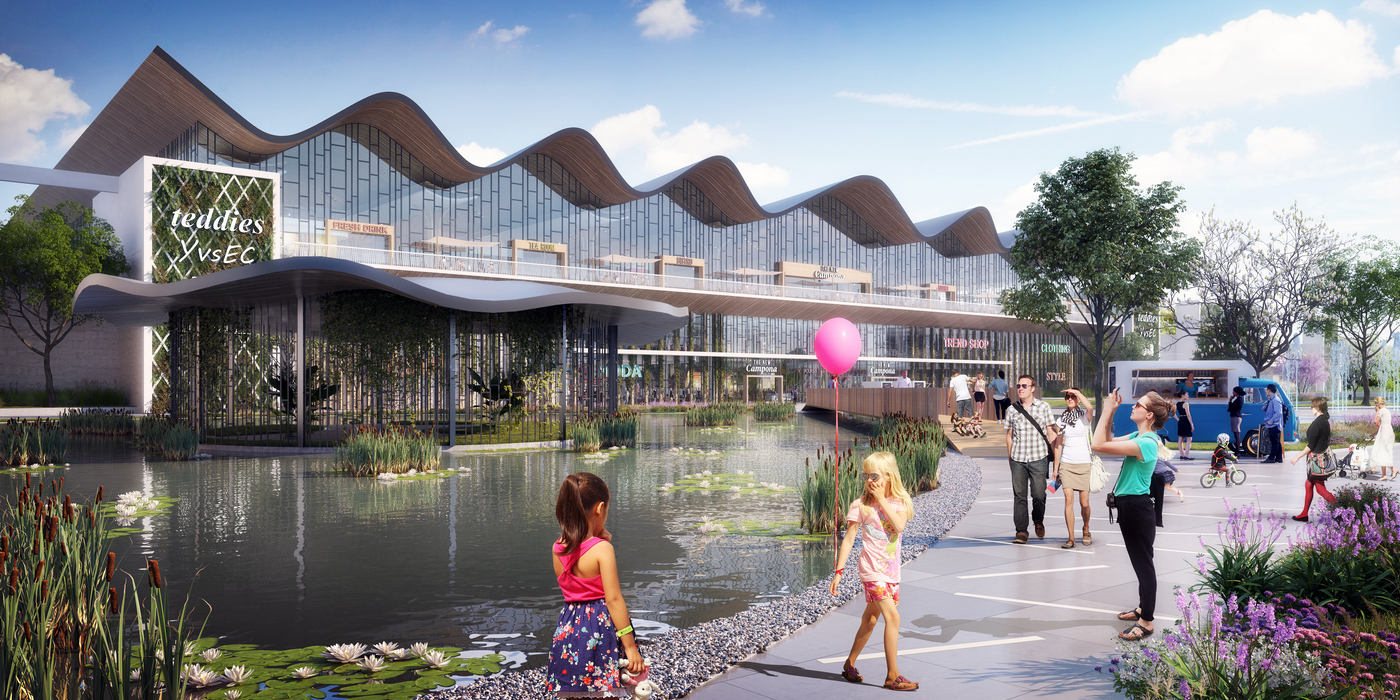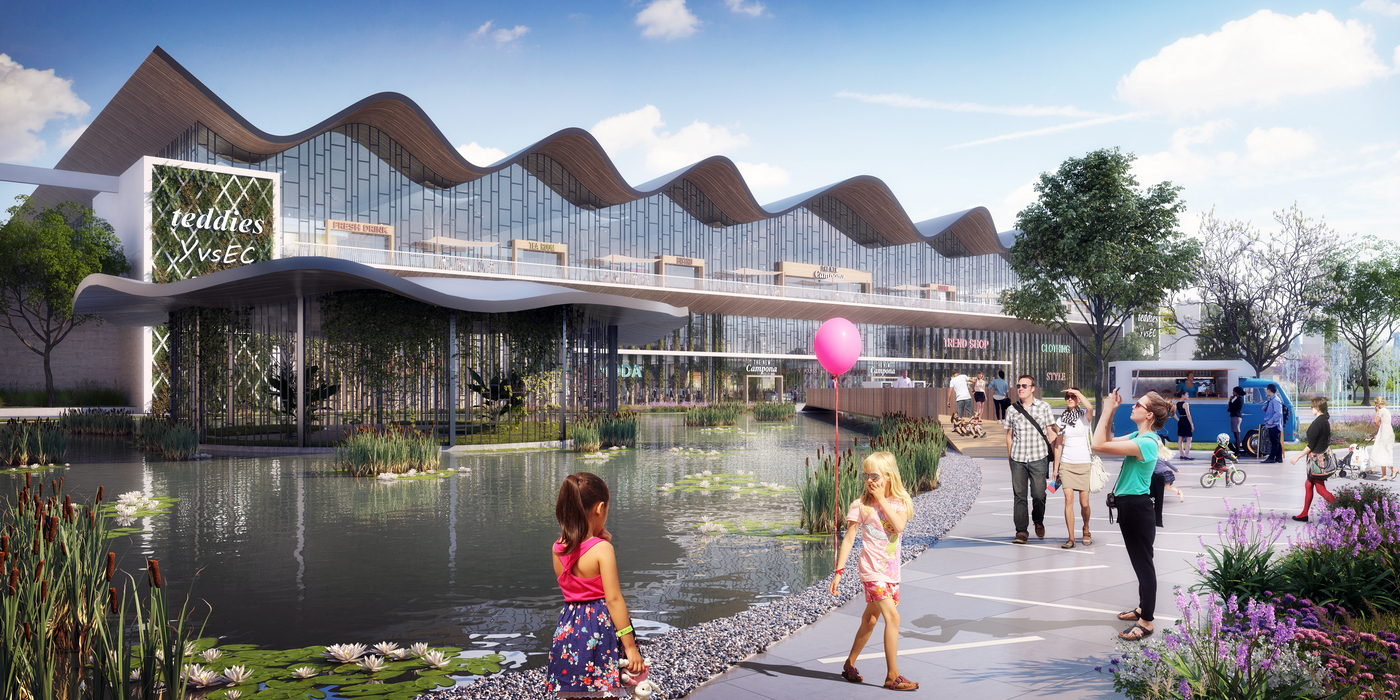 CPI Property Group has announced the refurbishment of Campona Mall in Budapest.
New Campona is set to become the first regional lifestyle center in Hungary. The execution of the plans will see the center's GLA grow by nearly 60 percent – from a GLA of 41,000 sq m to approximately 70,000 sq m.
Almost 30 percent of the new area will cater for leisure-time activities, up to 15 percent will be occupied by restaurants and eateries, and the remaining 55 percent will be used by retail. The refurbishment includes, among other things, a panoramic roof over the malls' food court and a new 30,000-square-meter public park.
"We have invested considerable effort into getting to know the changing needs and desires of consumers and shopping center visitors. We envision New Campona as a mall of the future, the first lifestyle center that will be both inspirational and offer ideal conditions for family outings, with both shopping and leisure-time activities," said Renáta Kodadová, Head of Retail Assets Management in Hungary.
---
ITALY
COM Caselle Open Mall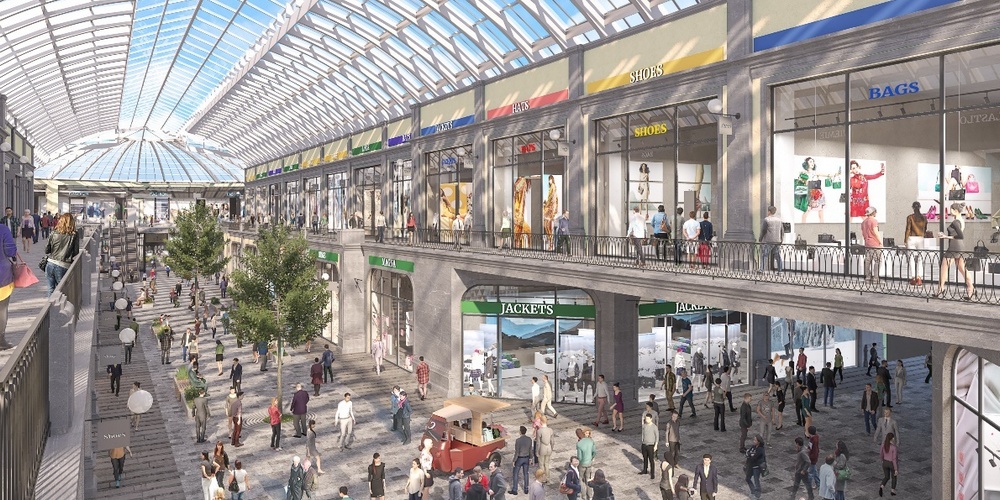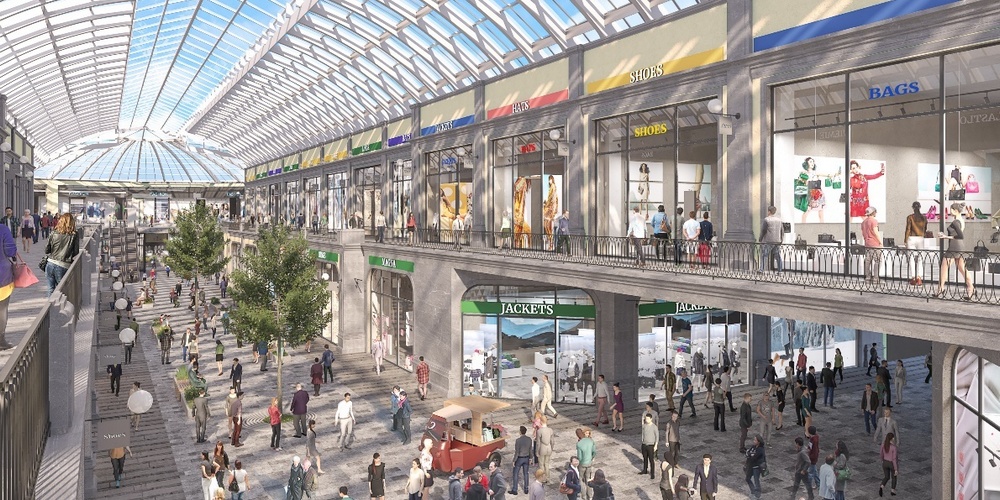 COM Caselle Open Mall, a project in Caselle Torinese, 100% owned by Aedes SIIQ, will be developed over 114,000 sq m of GLA.
The scheme will include: traditional shopping, with over 220 stores; 9,200 sq m dedicated to food & beverage, with a mix of innovation, gourmet excellence, and tradition; 18,700 sq m dedicated to leisure; and 8,000 parking spaces. The location is situated near the Sandro Pertini Airport of Caselle Torinese, with a road network well connected to the main arteries.
The architectural concept of the new shopping center is innovative and avant-garde, designed to offer a rational response to the changes taking place in the dynamics of consumption. It will consist of independent blocks, overlooking pedestrian walkways and arranged around a central nucleus inspired by the large urban commercial galleries of European cities.
Furthermore, a Family Edutainment Center will be created within COM, the first in Europe, which will feature the prestigious National Geographic brand in order to offer activities inspired by nature and the scientific world.
---
GERMANY
Erlangen Arcaden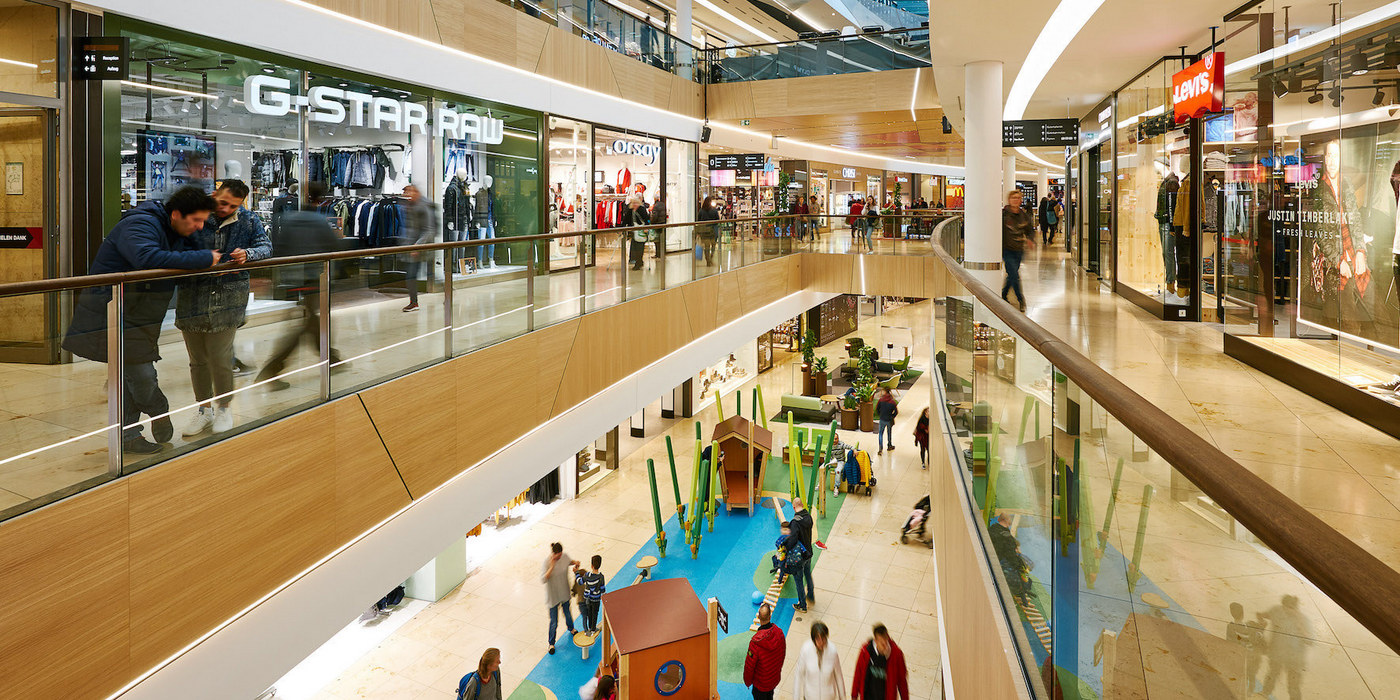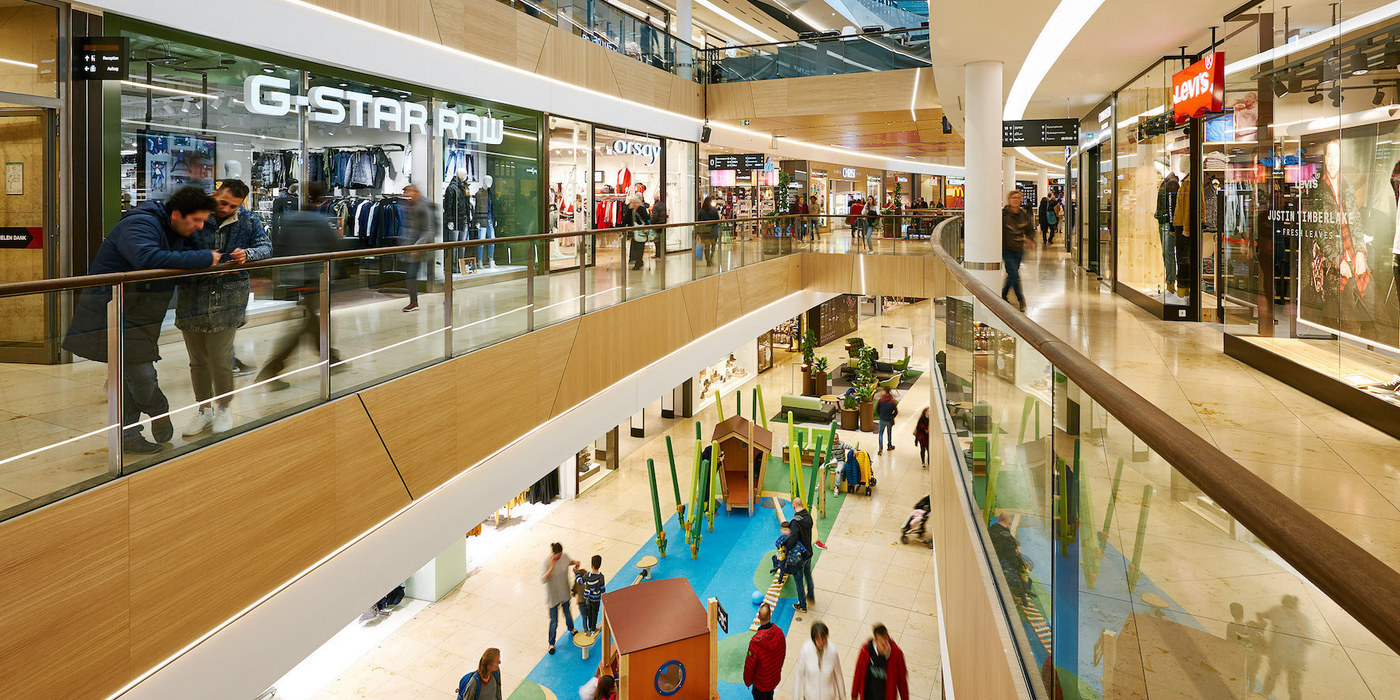 Completion of the extensive revitalization of Erlangen Arcaden was celebrated in Erlangen, Bavaria.
Visitors can now experience the newly designed areas in the central section of the mall in their finished versions. In recent weeks and months, numerous new brands, such as Levi's, Tommy Jeans, Calvin Klein Underwear, Sostrene Grene, and Nespresso have moved into their shops, while long-term tenants have extended their contracts and implemented their latest shop design concepts.
Operator Unibail-Rodamco-Westfield and investment manager TH Real Estate began the refurbishment project in autumn 2017 with an investment volume of approximately 10 million euros. Construction work on the mall began in May 2018. Erlangen Arcaden comprises a sales area of 30,400 sq m spread across 105 shops.
Anchor tenants include Deichmann, dm, Esprit, New Yorker, Saturn, s.Oliver, tegut, and Thalia. The center attracts around 9.7 million visitors annually and, with 660 parking spaces and optimal public transport connections, is very easy to reach.
---
Sign up for our ACROSS Newsletter. Subscribe to ACROSS Magazine.