---
SPAIN
Caleido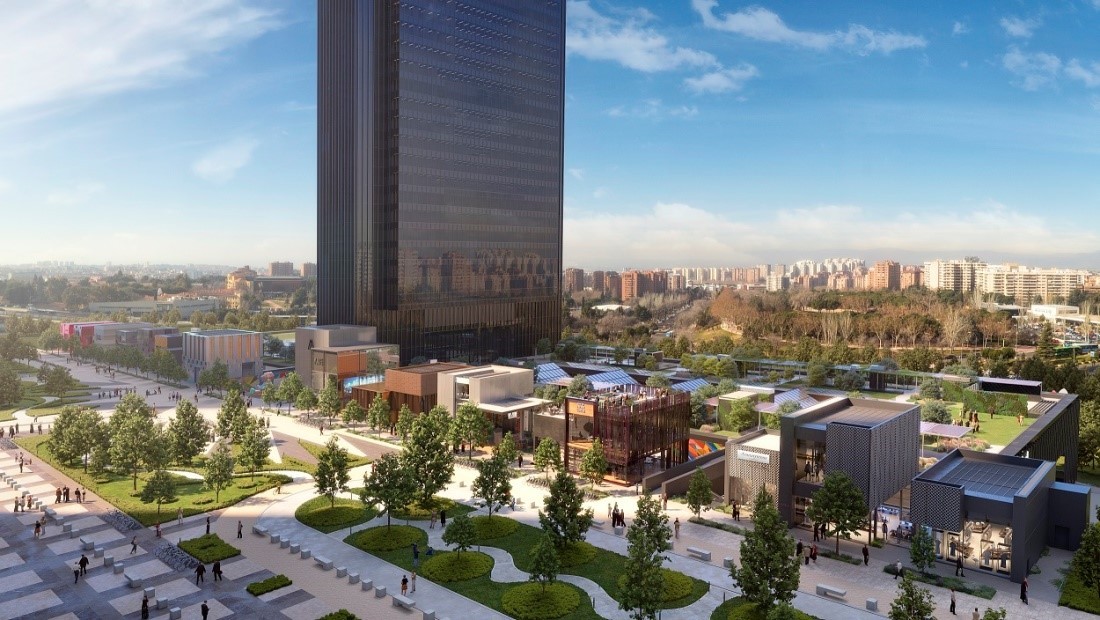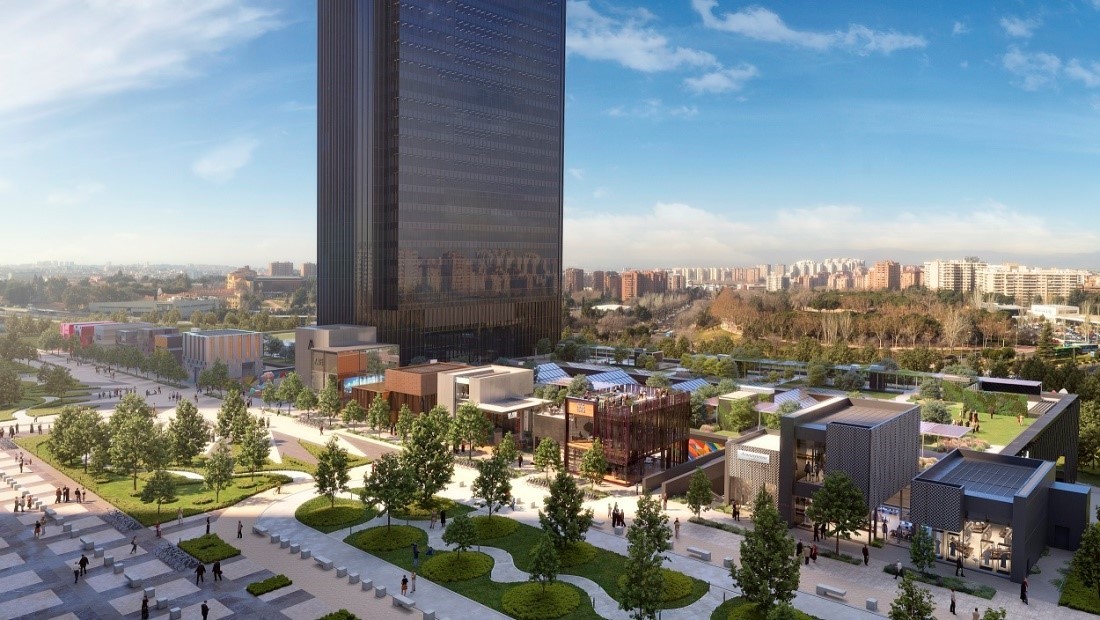 Inmobiliaria Espacio has appointed UK retail and leisure agency Lunson Mitchenall to drive forward the next phase of retail and leisure leasing at Caleido in Madrid.
The team will work alongside real estate consultancy firm Savills Aguirre Newman in Spain to provide leasing and development advice on the new urban project, which is set to open at the end of 2020. The teams will be targeting major national and international retail, leisure, and F&B brands for the commercial elements of the 13,000-square-meter scheme in the heart of the city's financial district – which will be the new home of the IE Business School and advanced sports medicine center Grupo Quirón Salud.
The project, designed by architects Fenwick & Iribarren alongside interior designers Serrano Suñer, aims to create a new urban heart of the district, connecting the area to the rest of the city. The new tower structure will consist of 35 floors (165 meters high) and will be surrounded by a new high-quality public realm, with public squares and parks, improved pedestrian routes, and landscaped terraces.
Sustainability forms a central part of the design, which has been developed to meet the standards in sustainability and energy efficiency. The ambition is for Caleido to obtain the prestigious LEED Gold certification.
---
GERMANY
Helio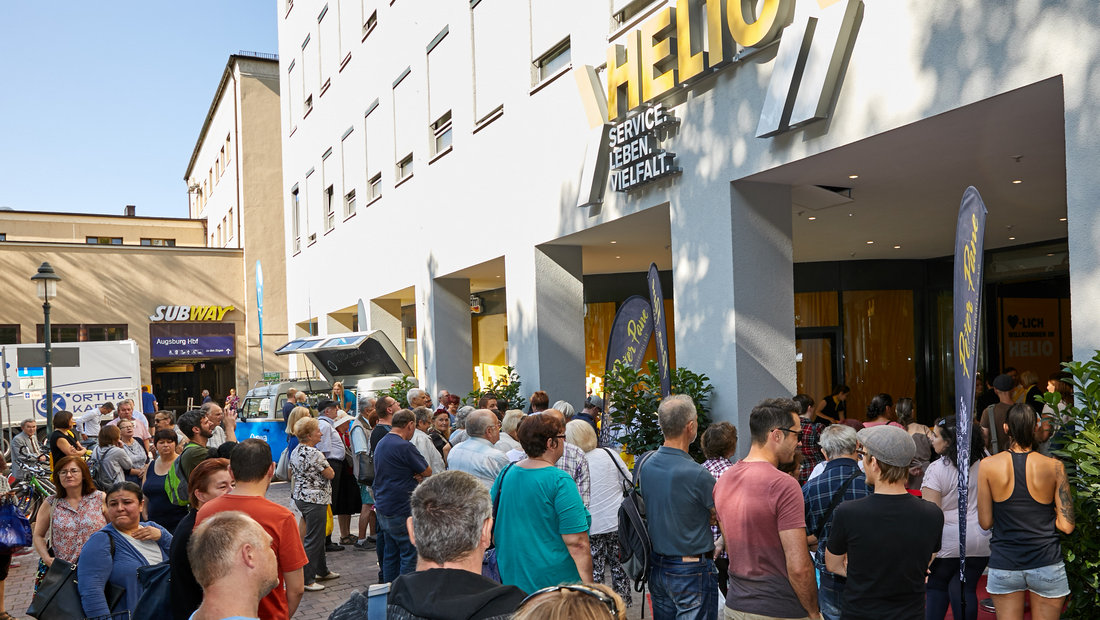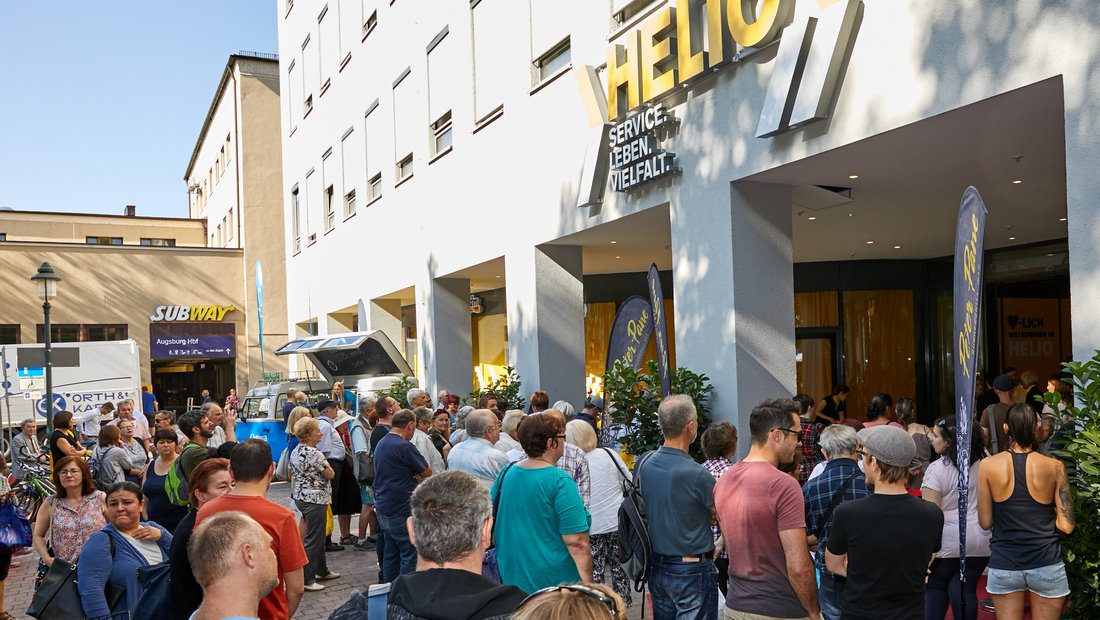 On September 20, 2018, the time had finally arrived: After three years of renovation, Helio, with its 38,000 sq m, opened its doors in Augsburg.
Located in the immediate vicinity of the main station, the center provides shopping facilities for everyday essentials. The owner, a property company owned by ActivumSG, acquired the building in 2014 and carried out a comprehensive revitalization in recent years.
This entailed a comprehensive renovation as well as a complete conversion based on a new concept: "We wanted to create a modern quarter in a central location: From practical shopping opportunities to versatile gastronomy to entertainment and service – and all with the aim of offering Augsburg residents the best possible quality," said Sebastian Kühn, responsible for Helio project management at ActivumSG, explaining the idea behind the quarter.
A number of partners were involved in the implementation of the concept and acted under the technical project management of Bohnzirlewagen. The tenants are an essential part of the high-quality concept: Rewe, dm, and Woolworth offer attractive shopping, which is complemented by gastronomic offers from the Peter Pane burger grill as well as other concepts.
Entertainment is particularly important at Helio: CineStar, with its nine halls and state-of-the-art technology, makes the hearts of cinema lovers beat faster. Fun is also guaranteed via bowling (Mauritius Beach 2 Restaurant & Bowling), fitness (John Reed), or dancing at the Hep Cat Club.
---
SWEDEN
Mölndal Galleria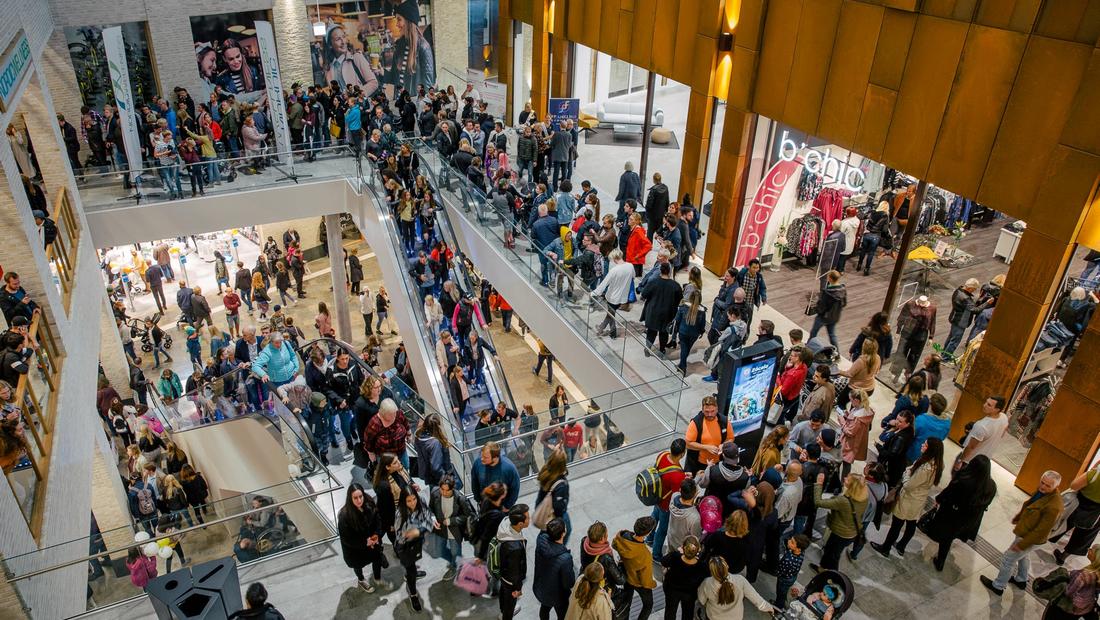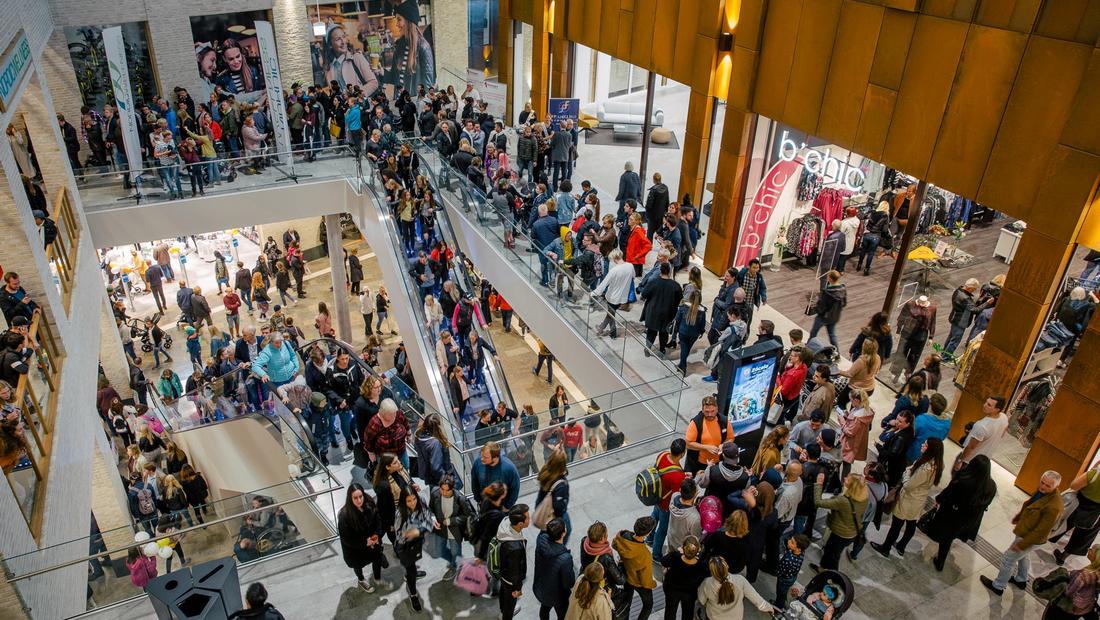 Mölndal Galleria opened on September 27, 2018 in the Greater Gothenburg Area. With more than 65 different shops, cafés, and restaurants in a central location, it is a natural part of Mölndal's inner city.
The center consists of two floors and 24,000 sq m of retail, grocers, food & beverage, and services. Among the anchor tenants are Ica Kvantum, Systembolaget, H&M, and Nordic Wellness. Mölndal Galleria is the first shopping center in Western Sweden to be certified with the international standard of BREEAM Very Good.
"The offering in Mölndal has been very limited so far. With a growing population, in the immediate area of approximately 45,000 inhabitants over a few years, there is a great need for more retail and services. Now, the inhabitants have a greatly improved and wider range of offering in the long-awaited urban center," said Martin Kjellman, Commercial Director at Citycon.
On the first floor, restaurants and cafés are located in the inner-market square, out toward the streets and open spaces. The share of food & beverage is approximately 15% of the mall's GLA. On the second floor, the center's entrance gives direct access to Knutpunkt Mölndalsbro, the region's second largest hub for public transportation by bus, train, and tram.
"This investment of EUR 120 million in a new urban shopping center in Mölndal, Gothenburg, the second largest city in Sweden, is a testimony to Citycon's strategy to recycle and deploy capital to high-quality, irreplaceable assets in growing urban areas. It also shows our commitment to growing and investing in Sweden and to strengthening our portfolio quality through selective acquisitions and developments, as we have done in Mölndal, together with our joint venture partner, NCC," added Tom Lisiecki, Chief Development Officer at Citycon.
---
GERMANY
Ernst-August-Galerie, Hanover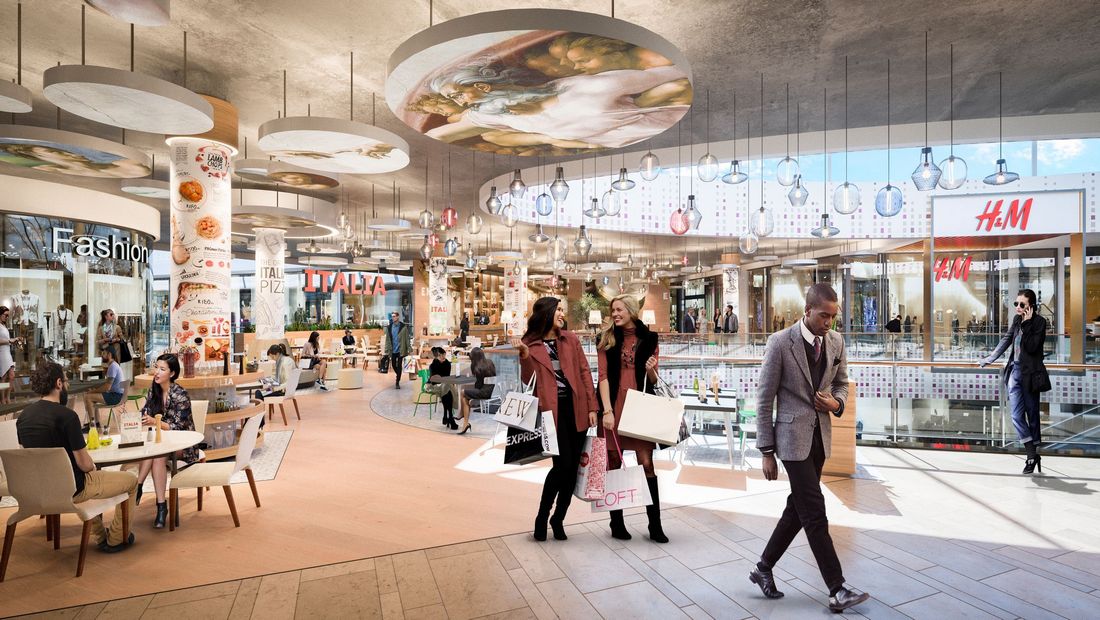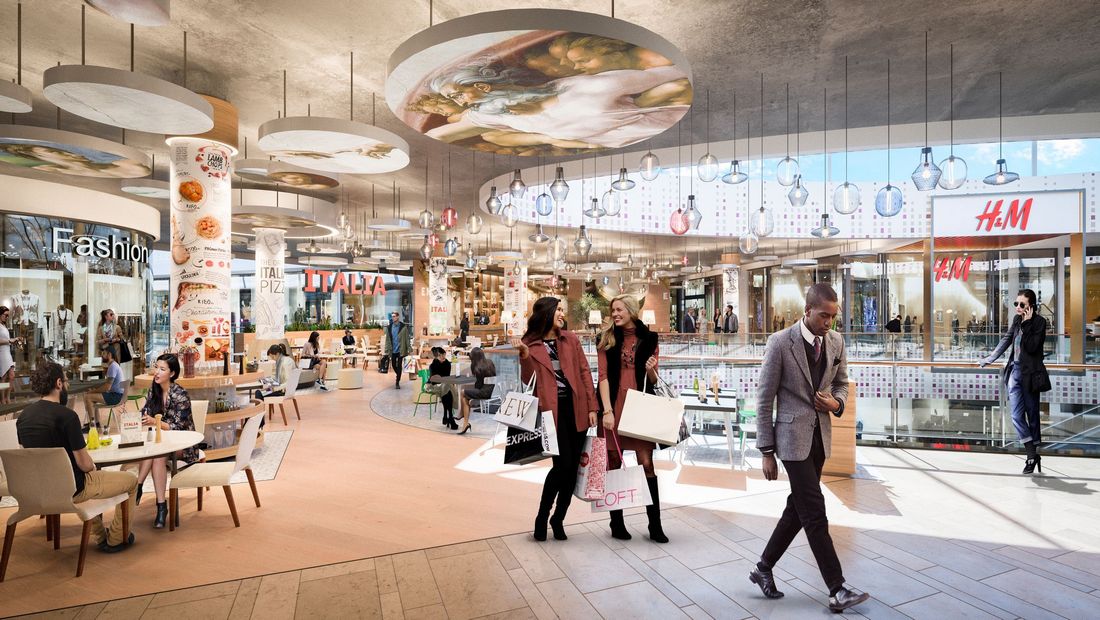 Approximately 10 years after its opening, the Ernst-August-Galerie in Hanover will be modernized, redesigned, and expanded to include new and innovative offerings as part of a comprehensive refurbishment program.
HGA Capital and the ECE / Otto family are investing several million euros in the restructuring and upgrading, which is to be completed by fall 2019. The aim of the modernization is to further enhance the quality of stay at the Ernst-August-Galerie, increase its attractiveness, and give the center a modern appearance.
A fresh mall design with an innovative light and color concept, along with high-quality furniture, will contribute to this. Warm colors and sophisticated accessories will create a pleasant, feel-good atmosphere. Customer information will be relaunched in a modern style.
Tasteful lounge areas, a newly designed play area for children, as well as modernized toilet facilities and multi-story parking facilities complete the future range of services. The outdoor area of the Ernst-August-Galerie will also be given a new look, with optimized advertising and new gastronomy areas. In addition, a third entrance will be created along Kurt-Schumacher-Straße.
Changes in the tenant structure are also planned as part of the modernization. In total, more than 80 conversions and new establishments of tenant partners will take place prior to completion of the refurbishment. The new product mix will be rounded off by gastronomic highlights on the ground and upper floors.
---
SPAIN
Torre Sevilla Shopping Center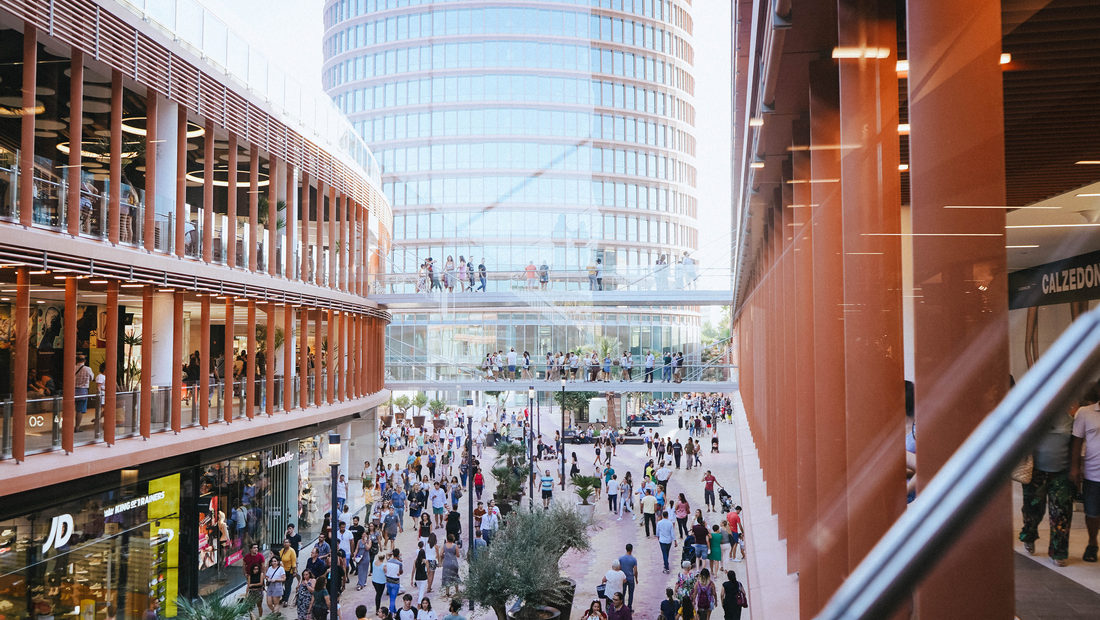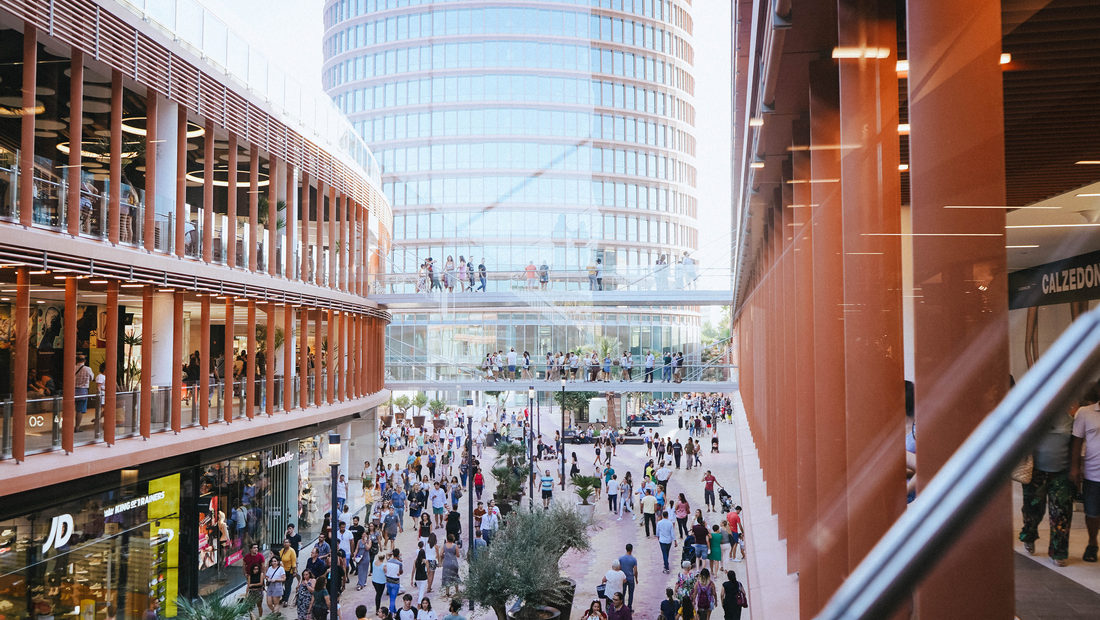 The Torre Sevilla shopping center opened its doors to the public on September 26, 2018, reaching almost full occupancy, with a 95% rate.
With this, CaixaBank has completed the architectural complex of the Torre Sevilla, its largest project in the city, in which it has invested more than 320 million euros and where more than 4,000 people will work directly. The office tower has already completed the commercialization of its 18 plants after renting the 17th floor to the consulting company Everis, which is expanding its offices in the city.
The Torre Sevilla Shopping Center, the first with mixed-use urban and open shopping center in the city of Seville, expects to attract eight million visitors a year due to its varied offer of fashion, culture, and gastronomy and its commitment to outdoor shopping in a natural and protected environment that offers customers an added-value.
The mall opened its doors with Primark's first urban store in the city, in addition to other major fashion and accessories retail operators such as H&M, Mango, Women'secret, Springfield, Hunkemöller, Calzedonia, Tezenis, Foot Locker, JD Sports, Biba, Parfois, Arcopedico, and Flying Tiger, as well as TimeRoad, Joya y Diseño, and José Luis Joyería. Andalusian retailers are also present in the shopping center, including Mayoral, specialized in children's fashion; the shoe store Marypaz; the perfumery Aromas, and Oteros, specialized in sneakers.
---
GERMANY
Galerie Neustädter Tor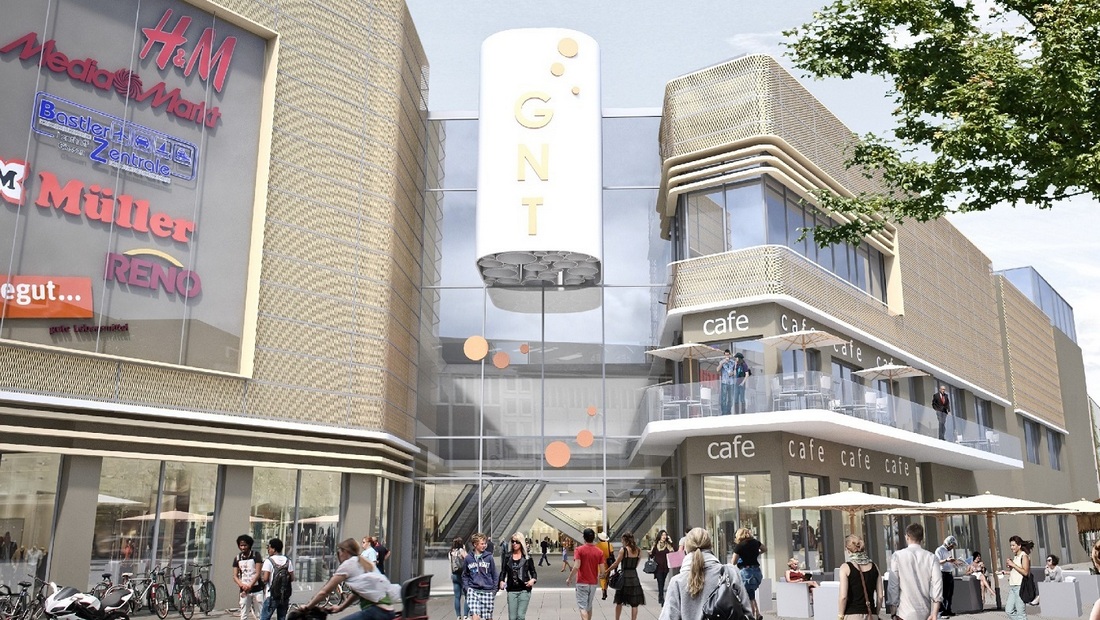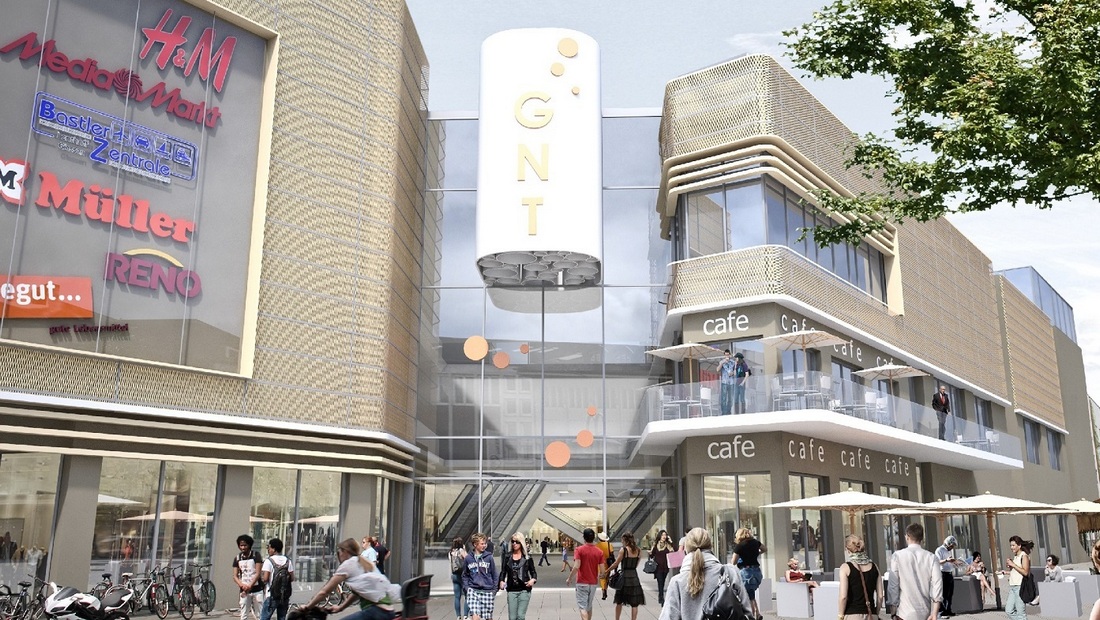 Prelios Immobilien Management has presented a comprehensive concept for the redesign of the Galerie Neustädter Tor in Gießen, Hesse.
Once a new owner has been found using a structured transaction procedure, the ongoing modernization process of the approximately 32,200-square-meter shopping center will continue as planned. Among other things, the creation of new large-scale areas, an additional entrance, a significant expansion of the food court, a "balcony over the city" on the upper floor, and a new facade are planned. Prelios continues to be responsible for center management, technical property management, leasing, multi-story parking facility operation, and redesign.
Martin Mörl, Managing Director of Prelios Immobilien Management, explains: "A lot of preparatory work was necessary, but now we can begin the next steps of the redesign. In addition, we will work on the further development of the tenant and product range structure and develop and implement a new marketing and event concept. The modernization builds on the existing strengths of the property and its location and represents a great opportunity for the shopping center and the downtown area."
The advantages of the Galerie Neustädter Tor include very good transport connections, more than a thousand parking spaces, a large retail catchment area, numerous well-known anchor tenants, positioning as the only downtown shopping center in Gießen, and the multitude of young people. Tenants include H&M, Media Markt, Intersport Begro, Müller Drogerie, Bastler Zentrale, Penny, Vero Moda, Jack & Jones, and tegut.
---
Sign up for our ACROSS Newsletter. Subscribe to ACROSS Magazine.